The ongoing pandemic makes sense to use streaming options like Netflix or Amazon Prime to watch movies and TV shows to stay entertained. Whether you want to watch a new movie or re-watch one of your favorites, Apple TV is a great option. If you've bought an Apple product recently, you probably have free access to this service already. Here is a selection of some of the best movies on this streaming service so far.
15 Best Apple TV Movies to Watch Tonight
1. Ford v Ferrari
Source: apple tv
Ford v Ferrari is a remarkable true-to-life movie that revolves around Henry Ford II, who sets out to create the fastest race car in the world. He aims to beat out Ferrari, who have been at this for years. Carol Shelby (Matt Damon) is recruited by Ford and subsequently recruits Ken Miles (Christian Bale) as the driver. Whether you are a fan of cars in general or not, this movie will keep you at the edge of your seat.
2. The Good Liar
Source: apple tv
Career con artist Roy Courtnay (Ian McKellen) meets a well-to-do widow Betty McLeish(Helen Mirren) online and starts to try and scam her. But as time goes on, Roy starts to care about her. What follows is a bunch of twists that turn a straightforward scam into a risky nightmare.
3. Parasite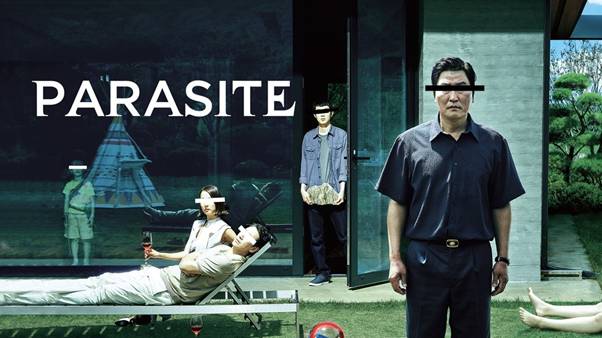 Source: apple tv
The much-celebrated movie by filmmaker Bong Joon-ho is a masterpiece from beginning to end. Parasite revolves around a low-income family that starts to con their way into riches through a wealthy family by posing as knowledgeable workers. It spreads over social, economic, and class lines and displays complex social concerns in all its horror.
4. Knives Out
Source: apple tv
A classic whodunit murder mystery paired with world-class actors that will keep you guessing till the very end. As a famous crime novelist's death becomes questionable, a well-known Detective, Benoit Blanc (Daniel Craig), takes over the scene to investigate. And as a result, every member of the author's family becomes a suspect. The web of truths and lies that surround his death are untangled throughout the movie.
5. A Beautiful Day in the Neighborhood
Source: apple tv
Based on the values and ideas instigated by the famous Fred Rogers (played by Tom Hanks), this movie brings to light the need for kindness. As a skeptical journalist (Matthew Rhys) interviews and eventually befriends Fred, he discovers that kindness can be very difficult. The entire movie is a beautiful ode to the man who always had a smile and kind words.
6. Avengers: Endgame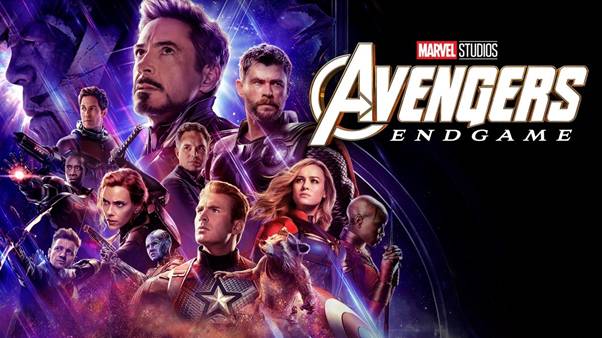 Source: apple tv
Even if you have already watched Endgame the week, it came out, and it is definitely worth another watch. If you have not following the MCU, you might want to watch a few other movies and catch up to the timeline before watching this masterpiece. It takes forward so much history while also telling a story of its own. The movie is so well made and will bring you tears of joy, sadness and leave you feeling goosebumps almost constantly throughout the film.
7. Spider-Man: Far From Home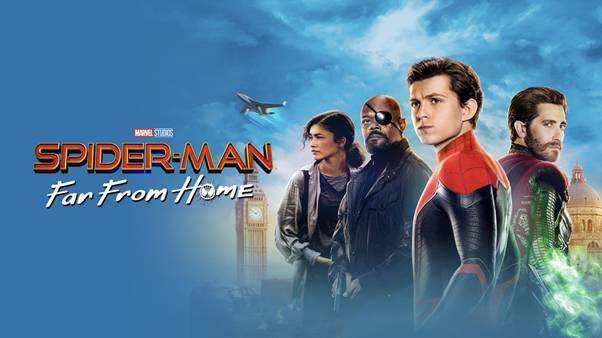 Source: apple tv
Spider-Man: Far From Home is set in the aftermath of Marvel's Endgame and delivers a great story on its own. It carries on its shoulders strong emotions while narrating Peter Parker's life (Tom Holland) as he goes through understanding his responsibilities that he now has to deal with single-handedly.
8. Toy Story 4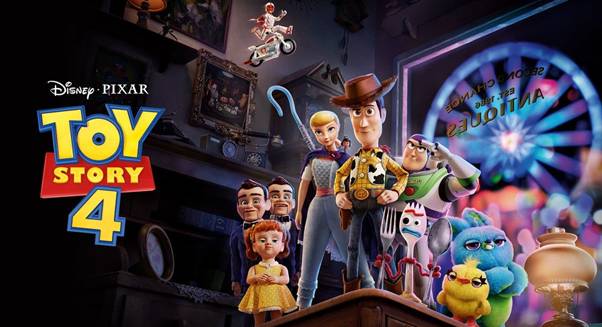 Source: appleosophy.com
Toy Story 4 revolves around Woody (Tom Hanks) as he tries to help a new toy, Forky (Tony Hale), find his purpose. As the movie progresses, Woody discovers new things about himself and his future as he no longer belongs to Andy. Finding a new direction in life can be hard, but Pixar has made a heart-warming movie out of it. Humorous and thoughtful, this movie is a great watch on the days things get hard.
9. Rocketman
Source: apple tv
Rocketman is a great music biopic that channels Elton John's essence without becoming too much like a documentary. This movie unfolds like a musical based on Elton John's life and the songs he wrote from the 1950s to the early 1980s. They mirror the highs and lows of his personal and professional life, as well as the struggles he fights with on his way to success.
10. Long Shot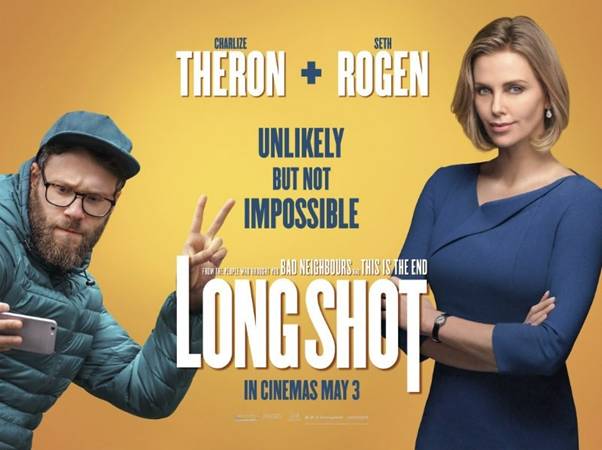 Source: talkaboutmovies.co.uk
A great date night movie option, Long Shot delivers humor in its truest sense. The story revolves around Fred Flarsky, a journalist who, more often than not, finds himself in trouble, and Charlotte Field, an influential, sophisticated, and refined politician. When they run into each other coincidentally, Fred realizes that Field was his babysitter and childhood crush. Charlotte impulsively hires Fred as her speechwriter during her presidency, and what follows is a heart-warming yet hilarious tale.
11. Ad Astra
Source: apple tv
The film is built around the life of Roy McBride (Brad Pitt), an astronaut who believes his ability to stay aloof from his emotions is the reason for his career success. When his long-lost father (Tommy Lee Jones) is presumed to be accountable for the electrical surges on Earth, Roy starts on a journey to Mars to send him a message that will hopefully save the universe. Finding meaning in this large meaningless universe can be hard, but this movie shows that it is always worth it.
12. Ready or Not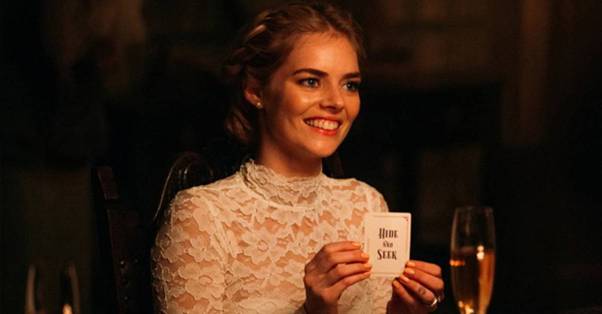 Source: apple tv
Grace (Samara Weaving) is happy after her marriage to a wealthy man and moves into his family's large mansion. But she soon discovers that there is one catch; she has to hide and run from her in-laws as they try to chase her down and kill her with weapons from midnight to dawn. Grace frantically tries to endure through the night and eventually finds a way to turn her new family's game against them.
13. Once Upon a Time in Hollywood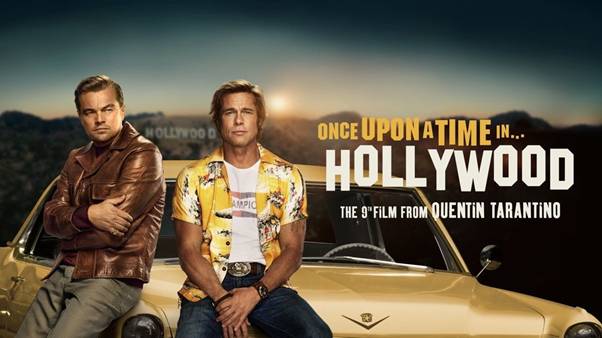 Source: Pinterest
If you like the retro trends, styles, and how cinema was in the 60s, this is the movie for you. It plays like a tribute to the final moments of Hollywood's golden age. Following the lives of actor Rick Dalton (Leonardo DiCaprio), stunt man Cliff Booth (Brad Pitt), who are trying to rediscover the new trends in Hollywood and rising star Sharon Tate (Margot Robbie) over just three days. A story of fame, old and new, friendship and change, this movie unfolds most enjoyably.
14. Palmer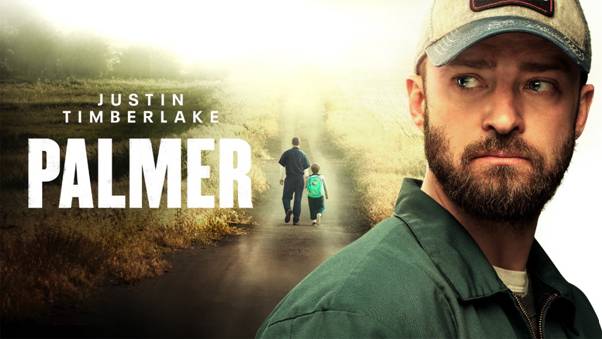 Source: apple tv
After spending 12 years in jail, Eddie Palmer (Justin Timberlake), a former football star, returns home trying to piece his life back together. As his old life that he is trying to leave behind comes in the way of his future, he forms a bond with Sam, a young boy from a troubled family. Palmer delivers a stellar performance packed with compassion, understanding, and redemption.
15. Crazy Rich Asians
Source: apple tv
Rachel Chu (Constance Wu) is a professor of economics of Chinese descent but decided American otherwise. When her boyfriend Nick (Henry Golding) asks her to come with him to his hometown for his best friend's wedding, she goes along with nothing else in mind. Surprisingly, she discovers that he is very wealthy and one of Singapore's most eligible bachelors. As the crazy rich Asians who disapprove of Rachel for being American desperately try to break the couple up, their relationship is put to the test.
This list barely scratches the surface of the options that Apple TV has to offer and depending on your preference of genres, you will find plenty of options. So, go ahead and pick the option that appeals to you the most and switch on the TV. Whether it is after a long day at work, a lazy weekend night, or just anytime you want to be distracted by a great movie, this list will help you, worthwhile picks.