50 Shades of Grey is one of Hollywood's most famous erotic thrillers produced lately; based on the novel of the same name, 50 Shades managed to create an absolute storm when it was released. There had been many erotically charged, steamy thrillers, but this one tops the list in terms of popularity, as 50 Shades is easily the flagship movie for the people who love "sexy thrillers." Given below are 15 movies similar to 50 Shades of Grey, which deliver the same amounts of chills and thrills the next time you watch a movie with your significant other.
1. Basic Instinct
Source: Medium
 Perhaps the OG erotic thriller on this list, the movie which brought all the steamy action coupled with an amazingly intense and suspenseful plot, Basic Instinct shocked audiences with its over-the-top lust field imagery when it came out back in 1992. Not only is this one of the best erotic movies of all time, but it is also an absolute classic for a movie lover too, featuring Sharon Stone and Michael Douglas in lead roles. Basic Instinct should be on the top of your list.
2. Nymphomaniac Part 1 & 2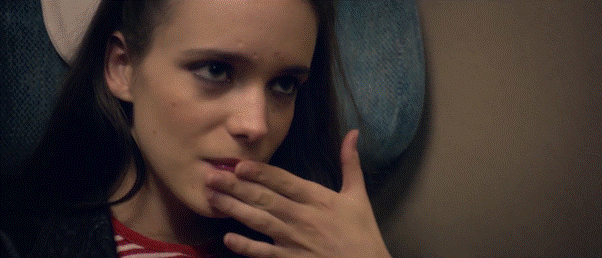 Source: Medium
Well, you can probably tell by the name what kind of action the Nymphomaniac holds for you. This series has 2 parts, a movie that probably makes even 50 Shades of Grey look like your average PG-13 movie. Directed by the bizarrely talented Lars Von Trier, the 2 Nymphomaniac movies are about a woman who is sexually addicted, and it follows the trials and tribulations of her life. Featuring some of the most controversial and shocking acts of sex scenes in a mainstream movie, Nymphomaniac is not for the faint of heart.
3. Cruel Intentions
Source: Pinterest
 The erotic thriller movie that your elder siblings probably rave about, Cruel Intentions, was one of those 'bold' movies that would be considered not so controversial as others on the list. Nonetheless, this was one movie that probably kick-started the phenomenon of racy thrillers.
4. Eyes Wide Shut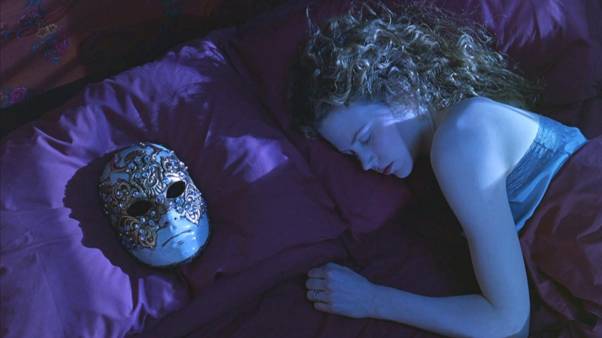 Source: Boy Drink Sink
The most high-profile name on this list, Eyes Wide Shut, is more than just your cheesy erotic film. Directed by Stanley Kubrick's legendary and featuring Tim Cruise and Nicole Kidman, this is just as much as erotically charged as it is thrilling. Filled with subliminal messages and messed up secrets about masquerade parties, Eyes Wide Shut will have your eyes wide open in the final act of the movie.
5. Lust, Caution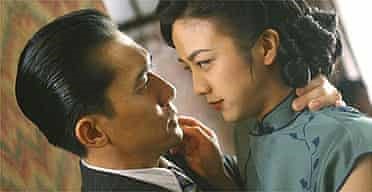 Source: The Guardian
Our only entry from the Chinese film industry, Lust, Caution, is one of the most beautifully shot salacious espionage movies. Directed by the legendary Ang Lee, this is a film set in the late 1930s and early 40s of Hong Kong in the World War 2 era.
6. Shame
Source: Hanway Films
Perhaps a very similar plotline to one of our earlier entries, the Nymphomaniac series, Shame follows the story of a troubled sex addict played by Michael Fassbender, whose life turns upside down when his sister comes to crash at his home for a few days. Filled with intensely explicit scenes, Shame was given an NC-17 rating upon its release and should be on your list as a 50 Shades alternative.
7. Secretary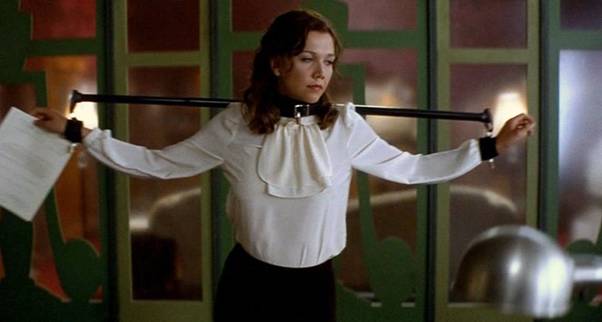 Source: Film Independent
This one would tickle more than just your funny bone; Secretary is an erotic comedy movie, not like one of your average teenage sex comedies, but something much deeper. Follows the story of a woman recently released from a mental institution who gets a job as a secretary with a very 'dominating' lawyer who introduces her to the world of bondage. It draws some parallels to the 50 Shades of Grey movie with similar but different characters.
8. Bare
Source: Amazon
Not as high profile as others on the list, Bare is a rather steamy indie flick that follows the story of a young girl who leaves her boyfriend for another woman. The film is charged with drama just as much as it is charged with erotic scenes.
9. A Dangerous Method

Source: Flicks
Yet another movie featured Michael Fassbender on our list, this time along with Keira Knightley and Viggo Mortensen. A Dangerous Method is an erotic period drama with some thrills and lots of spanking, following Carl Jung and Sigmund Freud's stories.
10. 365 Days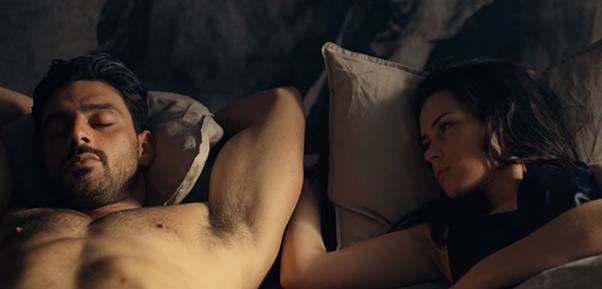 Source: Film Companion
One of the more recent releases on our list, 365 Days, is a glamorous Polish erotic film about a gangster who kidnaps a woman and gives him 365 days to fall in love with him. Quite a weird storyline that some accused as glamorizing harassment, yet this film became one of the most popular erotic films of recent times, with similar imagery to 50 Shades. It was even nicknamed the Polish 50 Shades.
11. 9 ½ Weeks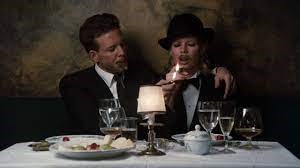 Source: Fanpop
Sort of like a 50 Shades of Grey from your parents' era, 9 ½ Weeks follows the similar exciting thrills of a woman getting involved in advanced sexual pleasures to up the ante. Features Mickey Rourke and the super seductive Kim Basinger are absolute classics in the erotic romance genre.
12. Unfaithful
Source: Included Info
One of the racist movies of the early 2000s, Unfaithful, follows the story of a suburban couple living in New York, whose life turns upside down when the husband finds out that the wife is having an affair.
13. Kama sutra: A Tale Of Love
Source: The Cinema Soloist
The only Indian movie entry on our list, Kama Sutra: A Tale Of Love, is one of the most iconic erotic films of all time, simply because Indian cinema doesn't make openly erotic mainstream films. It is a historic period drama with some sizzling erotic scenes.
14. Don Jon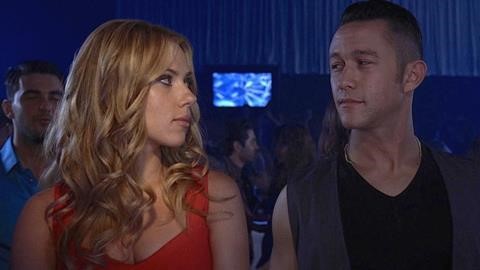 Source: Screen Daily
Maybe not as intensely graphic as some of the other ones on the list, nonetheless Don Jon is one hell of an entertaining film with some steamy scenes. Directed and written by Joseph Gordon Levitt and starring himself alongside Scarlett Johansson, this movie follows the story of a porn addict. The funniest part about the film is Joseph Gordon Levitt wrote the movie and cast Scarlett Johansson opposite him for all the steamy scenes, good one Joseph.
15. The Piano Teacher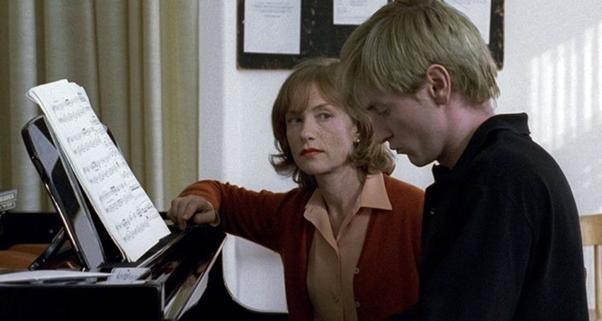 Source: Sense Of Cinema
One of the most critically acclaimed erotic films of all time, The Piano Teacher, follows the story of a middle-aged woman who falls for her 17-year-old student. The film is as thought-provoking as it is shocking and erotically charged.
Conclusion
Ever since the introduction of streaming services in our lives, erotic movies have become largely common. Movies like 50 Shades of Grey and 365 Days have propelled erotic thrillers to semi-mainstream popularity with the enormous attention they get from the younger generation. Above are 15 movies with the perfect balance of good plot line and spicy imagery to enjoy.