Martin Campbell's Casino Royale reinvents the James Bond figure. Daniel Craig as Bond delivers a majestic role as he brings 007 back to action. From Madagascar jungles to beaches in the Bahamas, Bond embarks on a wild chase to stop the mob banker, Le Chiffre, from winning a poker game where the stakes are exceptionally high. This James Bond has everything that you could ask for, action, adventure, suspense, name it, and this multi-layered, action-packed, story-driven Bond movie delivers to you.
If you are searching for movies that centre on similar themes, you should not miss out on this.
1. GoldenEye
Source: IMdB
Pierce Brosnan makes his debut as James Bond in Martin Campbell's GoldenEye (1995). Bond sets out on an exciting chase to stop the Russian crime syndicate from using the eponymous lethal space weapon. GoldenEye gives the James Bond series a modern outlook, with the introduction of high-tech action sequences.
2. Licence to Kill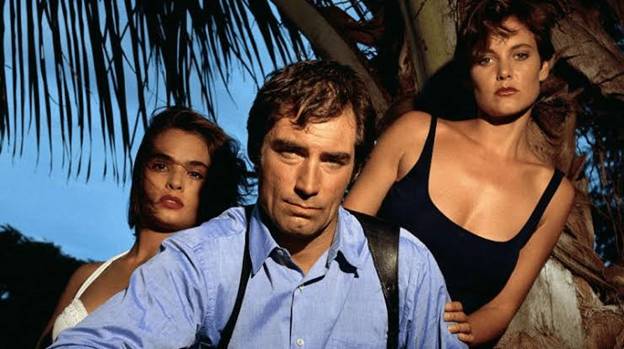 Source: IMdB
John Glen's 1989 movie, Licence to Kill, is the sixteenth installation in the James Bond movie series. James Bond is on a revengeful mission to avenge his friend's death by pursuing a drug lord. A fast-paced action movie, Licence to Kill is darker than most of the Bond movies.
3. The World is not Enough
Source: IMdB
Michael Apted brings back the Bond movie series for its nineteenth installation. Pierce Brosnan plays Bond, who is entrusted with protecting the oil tycoon's daughter. And, as he gets involved in his work, he uncovers a nuclear plot brewing around.
4. Die Another Day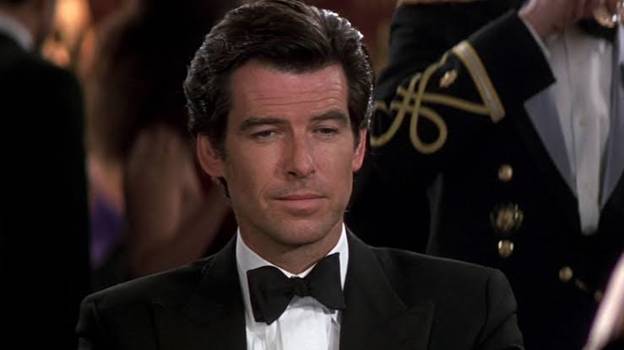 Source: IMdB
Lee Tamahori's 2002 movie, Die Another Day, brings back Brosnan as Bond, who is forced into prison after being captured by North Korean agents. After he is released, he pursues his mission more wildly than before to sabotage the Korean terrorist and a diamond baron's liaison.
5. Specter
Source: IMdB
Sam Mendes' 2015 movie, Spectre, brings Daniel Craig on a James Bond mission. Bond receives a cryptic message from his past, i.e., M, which leads him to discover the truth of a sinister organization, SPECTRE. With the help of an old nemesis' daughter, he goes into SPECTER inside only to find himself taken aback by the connection between himself and the enemy he is pursuing.
6. The Bourne Ultimatum
Source: IMdB
Paul Greengrass's 2007 movie, The Bourne Ultimatum, has Matt Damon as Jason Bourne, a highly trained assassin. He suffers from amnesia and travels across the globe on a track down a CIA agent. This movie is a relentless, action-packed stunner that will give you thrills down your spine.
7. Skyfall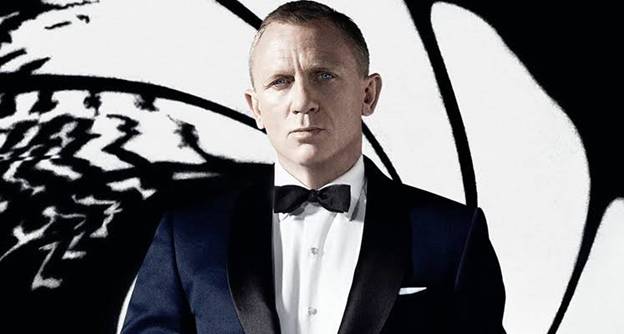 Source: IMdB
Sam Mendes' 2012 James Bond movie, Skyfall, in which the latest mission of Bond goes wrong, and the agents across the World are ruthlessly exposed. As M's authority faces critical challenges, she trusts her ally to follow a trail to Silva to uncover his hidden and highly lethal motives.
8. The Bourne Identity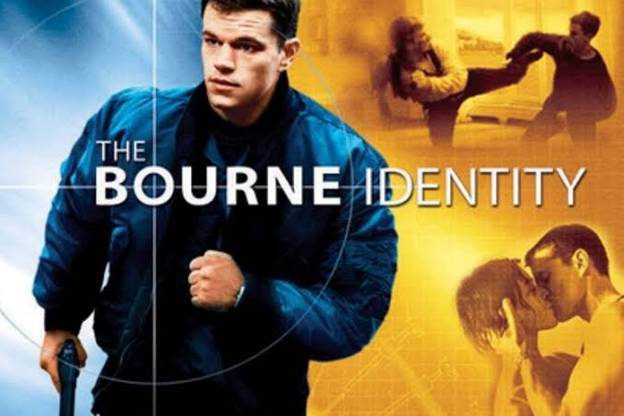 Source: IMdB
Doug Liman's 2002 action-thriller film, The Bourne Identity, is the first instalment in the Bourne series. As Jason Bourne suffers from dissociative amnesia, he is found salvaged, almost on the brink of death near an Italian fish boat. However, amnesia does not stop him from learning about his extraordinary fighting talent and self-defense skills, which speak highly of his past.
9. Munich
Source: IMdB
The phenomenal director, Steven Spielberg, in his 2005 thriller drama, Munich, gives a fictional turn to the true account of the Black September aftermath. It talks about how Israel responds to the gruesome murder of 11 athletes at the 1972 Olympics. A team of five highly skilled team members are assigned with the task of killing the terrorists.
10. Bastille Day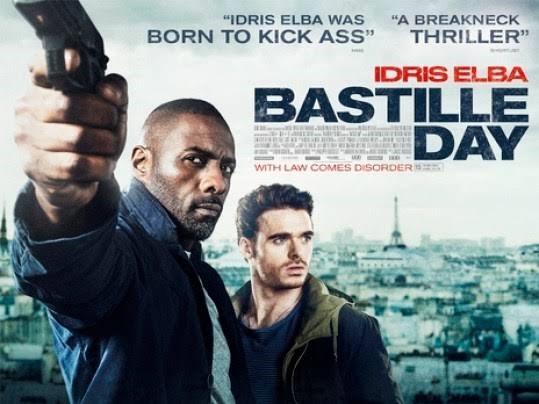 Source: IMdB
James Watkins' Bastille Day is an intense, action-packed movie that introduces Idris Alba as a rogue CIA agent. He forms a connection with a pickpocket to bring down a terrorist conspiracy. Richard Madden plays the pickpocket Michael Mason, who seeks to prove his innocence amidst an international conspiracy.
11. American Assassin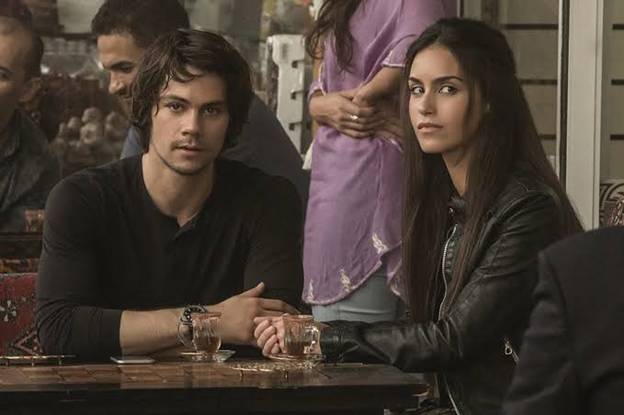 Source: IMdB
Michael Cuesta's American Assassin is a gripping action thriller. Dylan O'Brien stars as Mitch, who vows to avenge his girlfriend's death in a terrorist attack. He gets drawn into counter-terrorism and enlists himself in the CIA to bring terrorism to an end. It is a high-adrenaline spy movie that will immediately draw you into its storyline.
12. Tomorrow Never Dies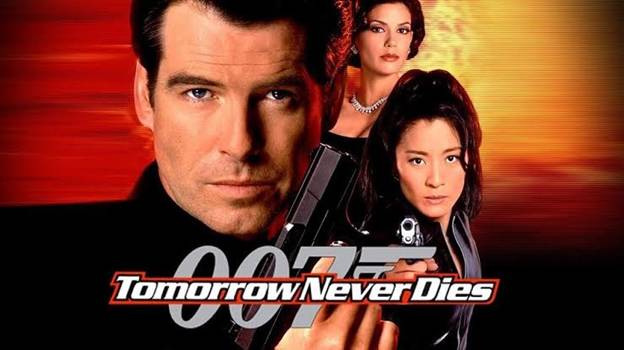 Source: IMdB
Roger Spottiswoode's James Bond movie, Tomorrow Never Dies, brings Bond, played by Brosnan, into a fast-paced mission. He sets out to stop a media mogul from bringing his fatal plan to action. The mogul seeks to spark a war between China and the UK to gain media coverage that will draw in viewers from across the World.
13. Along Came a Spider
Source: IMdB
Along Came a Spider, Lee Tamahori's 2001 movie is a mystery thriller that stars Morgan Freeman in the lead. A senator's daughter, who is under the protection of the Secret Service, is kidnapped out of the blue from a private school. Freeman, who plays Alex, a detective and a psychologist, investigates as he battles his own personal grievances.
14. Olympus has Fallen
Source: IMdB
Antoine Fuqua's movie Olympus has Fallen introduces Gerard Butler as a Secret Service agent, Mike Banning. He is trapped in the White House before a terrorist attack is about to give its way. Aligning himself with national security, he seeks to rescue the kidnapped President and other hostages.
15. The Foreigner
Source: IMdB
Martin Campbell's 2017 movie, The Foreigner, is an action thriller film that is undoubtedly a must-watch movie. Quan, played by Jackie Chan, is a businessman who is forced out of his normal living after his daughter dies in a terrorist attack fuelled with personal motivations. He relentlessly pursues the terrorists and gets into an ugly conflict with the British government.
These movies open up a familiar avenue of cat and mouse chase between the good guys and the bad ones. However, each of these action flicks has its peculiar flavor and battles its demons, making it a compulsive watch. Bond movies, the Bourne series, and other phenomenal movies of this genre captures the full breadth of fast-paced, action-packed endeavors. So, get ready to uncover the shadowy terrain of movies that speak a similar language as Casino Royale.