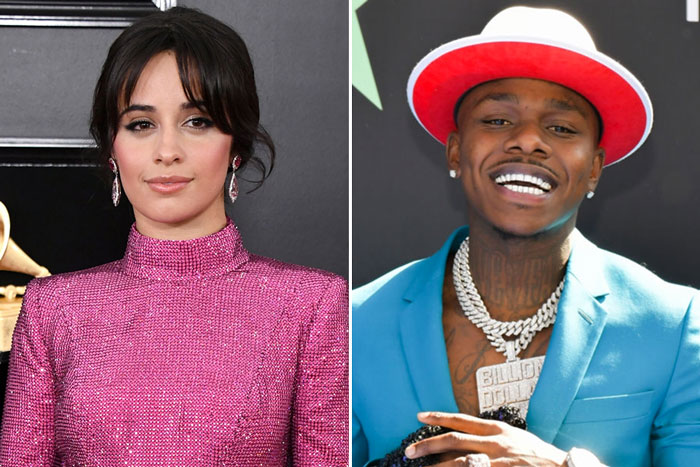 After releasing her hit song with beau Shawn Mendes, Camila Cabello is all set to relate her highly anticipated sophomore album, Romance. This project will feature a collaboration with DaBaby, who appears on "My Oh My."
DaBaby And Camila Cabello Team Up For Something Big This Year!
This song is Camila's naughtiest song yet. The song is also assumed to be the sequel to her hit song Havana which was a chart-topping collaboration with Young Thug. The song will surely break records and top the charts.
The project named Romance is the follow-up to Camila's self-titled 2018 debut. The album is all set to release on 6th December. It is described as Intimate, passionate, and deliciously modern in production. It seems like there is no stopping Camila!
DaBaby himself had quite a year himself. He also worked on some big projects and collaborated with artists like J.Cole, Lizzo, and Megan Thee Stallion. As per reports, it would big a significant look for DaBaby and perhaps his first appearance on an original pop song. Hopefully, this song will fetch the same success as "Havana."
Is This Song Considered As A Sequel To The Hit Song Havana?
Meanwhile, DaBaby is enjoying the success of Kirk, and music video for Bop on Broadway has also become a viral sensation. This song will be huge for both the artist as the two are enjoying quite the attention in the music world with their earlier projects. Fans are already hyped for this up omg project.
Camila Cabello won the Big Collaboration of the Year Award with beau Shawn Mendes. According to sources, she has high hopes on this upcoming album as this is going to be as good as her earlier songs or maybe even better! Let us see what this significant project is all about.