Travis Scott is going to drop his new single with Don Toliver, Chase B, and La Flame. The album is titled as 'Jack Boys'. He released a teaser of the album on Twitter this year in October. And not forget, this is going to be his first studio album.
Sheck Wes is also to be featured in the project. The album is expected to get launched by the end of the year. Scott already has two No. 1 hits in his account. Well, you must be wondering which are the two? So, its none other than the "Highest in the room" And "Sicko Mode".
" Zeze", "take what you want", " Stargazing ", " Portland ", and " Let it fly" are some of Scott's hit albums. He has already won the hearts of his fans with these. But, this has also increased their expectation level. His last performance was in America Music Awards on 24th November 2019. He along with Ozzy Osbourne and Post Malone presented "take what you want" before the audience.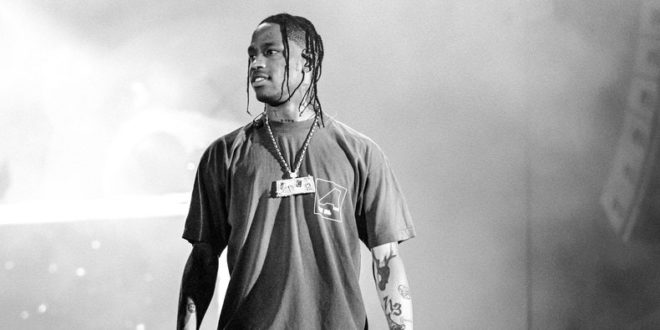 In one of his interviews with Zane Lowe, Scott said," I'm at the point where I'm just trying to cook up some dope shit and drop Highest in the Room, and maybe put something around it. It's time for the fans to eat…" This suggests that its not wrong for us to assume that Jack Boys is gonna launch before the arrival of 2020.
To create hype among his fans, Scott launched an all-black Black Friday merch capsule. There are hoodies, tees, sweat pants, keyrings, water bottles and an electric scooter in the collection. Well, according to me its quite an innovative way to promote his album.
Along with Jack Boys, his first album under Cactus Jack Record, Scott is going to headline Lollapalooza South America 2020 accompanied with Guns N' Roses, Lana Del Rey, The Strokes and Gwen Stefani.