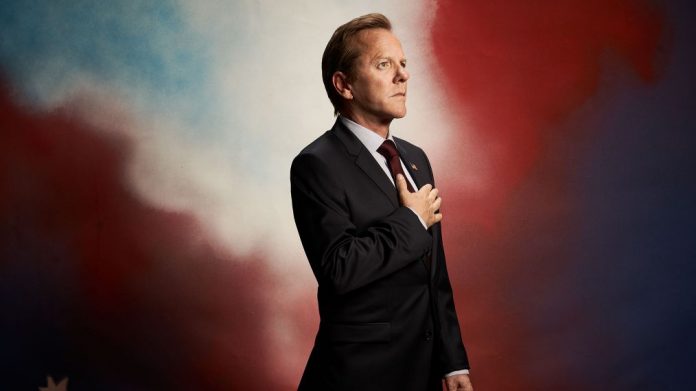 Designated Survivor has, however, featured Kiefer Sutherland in all the political-themed suspense series as the protagonist Tom Kirkman.
Hw played as a member of the presidential cabinet, who unexpectedly becomes the commander-in-chief of the United States is followed up by a significant attack.
We have everything you need to know about Designated Survivor season 4! Is it canceled or renewed? Let's find out!
Designated Survivor season 4 happening?
Regrettably not. While expectations were high for the show to continue on Netflix, in July 2019, the streaming service revealed it would not commission a fourth season.
And the reason is pretty simple for that. Designated Survivor season 3 didn't keep up the expectations it had. The quality of the series kept degrading from season 1 to season 3.
This was due to a low budget, and because of this series kept on adding and removing main characters, which were quite frustrating.
The storyline was getting predictable enough, and with random events happening, they were not able to tie the show altogether.
Although, Netflix officially canceled the idea of premiering Designated Survivor in July 2019. While the entertainment networks ended up canceling the season 4 premiere of the Designated Survivor, the streaming services did quote that they would continue to host the earlier series on their network in the years to come.
What could've happened in Designated Survivor season 4?
The season 3 finale revealed Designated Survivor; Tom addresses some of his chief principles with the therapist. He has been waiting all through the results of the election. Tom eventually experienced a crisis of identity and later found out he was being transformed into a useless, manipulative politician.
So, if the Designated Survivor's season 4 had been released on Netflix, then it would undoubtedly have centered on the behavioral actions and situations of Tom, the higher stakes, and, finally, the more severe repercussions that would result.
We can hope a miracle might happen for Designated Survivor, but chances are pretty low. Stay tuned for more information!