Gameplay footage of PlayStation 5's first confirmed launch title, the upcoming action-RPG looter-shooter Godfall, has leaked online. The video surfaced on the PS4 subreddit, and ostensibly provides our first look at Godfall gameplay lasting all six seconds.
In December 2019, an announcement trailer for Godfall arrived. During the last year's Game Awards, the trailer dropped, and it showed the setting of the game and what appeared to be cutscenes or moments when the player did not have direct character control.
The game is developed by Counterplay Games and published by Borderlands builders Gearbox. It's being billed as a "looter-slasher," drawing clear comparisons to the Borderlands looter-shooter.
Godfall In Action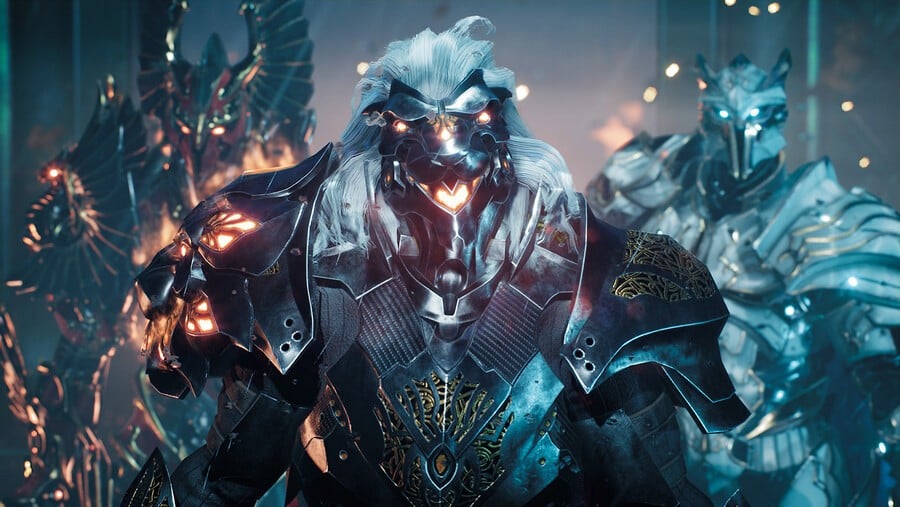 It's a lot of hacking and slicing with particle impact, and a heavy dose of thrown in motion burring. Using several attack moves, the player-controlled character plows through knightlike enemies and a smaller crawling creature in various locations.
Most of what we see aligns with specifics contained in the Godfall trailer released during December's The Game Awards, which bodes well for the leak's credibility. Both the setting and the art style are in line with the trailer of the announcement.
Footage From ' Internal ' Trailer from March 2019
The video comes from a Godfall trailer that circulated 'internally' in March 2019, according to the leaker, YeaQuarterDongIng,
The leaker refuses to define 'internally.'. But in Godfall maker Counterplay Games and publisher Gearbox Publishing, it is reasonable to say that this means.
March 2019 indicates that we could look at footage captured on either PC or PlayStation 5, as the dev kits started hitting third-party developers in early 2018. In other words, we can not ignore that the video is our first taste of PlayStation 5 in practice.
The release of Godfall is expected to coincide with the release of Sony's forthcoming PS5 in late 2020. Players will be required to leap into a world of high fantasy as a member of the Order of Knights.
In a fashion reminiscent of the Borderlands franchise, players capture increasingly powerful loot through combat.