Hey! Everyone. I hope you all are doing well. So today am having one of the most interesting topics for you all in my bag .what comes on your mind when you think of Marvel Cinematic Universe? A superhero world, time travel, superpower, villain and a lot more. Today let's spill bean on Marvel phase 4 of MCU
All about Marvel phase 4
It seems like Marvel is so far the most interesting and mysterious phase of MCU. You don't have to trust my words just stay connected till the end and you will agree by yourself and most of us are already agreed with the Statment mentioned above. So let's get started with it !!
What's in a bag of MCU phase 4 for us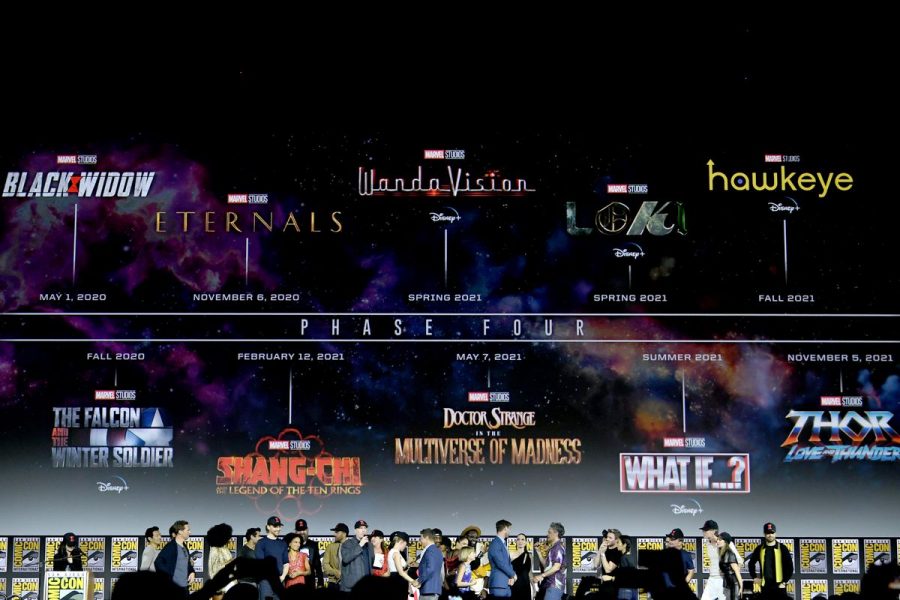 MCU phase 4 never leaves a chance to amaze us. It seems  Marvel has a lot planned in the upcoming years. Aside from the multiple MCU movies coming out every year, there are now coming to Disney+. Truly! The audience is having an amazing time with MCU phase 4.
It is announced a month ago that spider back is coming again for us all.
Let's find out what arriving as a part of Marvel phase 4 
Let's explore Release date of  Marvel phase 4 upcoming series
Shang-Chi: And the Legend of the Ten Rings (February 12, 2021)
Black Widow movie (May 1, 2020)
The Falcon and the Winter Soldier (mid-2020)
WandaVision(mid-2020
The Eternals (November 6, 2020)
Loki TV show (Spring 2021)
Doctor Strange in the Multiverse of Madness (May 7, 2021)
What If…? (Spring 2021)
Spider-Man 3 (July 26, 2021)
Thor: Love and Thunder (November 6, 2021)
Hawkeye series (Fall 2021)
And a lot more on its way for us
And a surprising announcement for Blade TV series. We get to see Mahershala Ali as a daywalker in it. Right now we don't have any more information about it. The release date for Blade isn't disclosed yet
That's all for now. Hope you enjoy it's. For more updates stay connected to Gizmo Story.
Keep reading and loving us 🌸