The Eternals is one of the most awaited American superhero movies. This movie is intended to be the twenty-fifth movie by Marvel Cinematic University. The story revolves around the Eternals-an immortal alien race created by the Celestials who have secretly lived on earth for 7000 years, reunite to protect humanity from their evil counterparts, the Deviants.
CAST: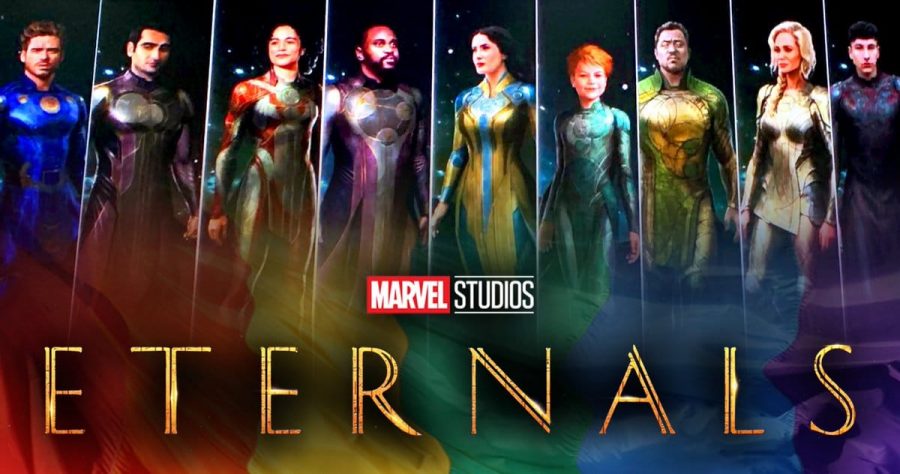 The Eternals have a bombarding comeback showcasing a completely new set of superheroes. It is not surprising that the director of the movie is Chloe Zhao and is produced by Kevin Feigen. The production company for the movie being Marvel studios, the Walt Disney and Motion pictures take the responsibility of distribution. The screenplay is done by Matthew k Firpo and Ryan Firpo.
This outstanding team of The Eternals includes Richard Madden, Gemma Chan, Kumail Nanjiani, Lauren Ridloff, Brian Henry, Lia McHugh, Don Lee, Barry Keoghan, Angelina Jolie, and Kit Harington.
RELEASE DATE :
The Eternals release date was confirmed at Marvel SDCC 2019. It will be released on November 6, 2020. It is not clear whether or not the film will be released before or after the Disney + series. The Hashtag Show reports have confirmed that the filming should start by September 2019 and it was indeed.
 PLOT:
We don't know anything official about the plot of the movie just yet. The last tweet which was actually deleted says, "Hearing the fight scene is between Eternals and the Deviants. It's a huge event where some of the Eternals are attending alongside government officials and modern people. It appears it is used as a trap and challenge to reveal Eternals to the world. Ikaris, Thena, Sersi+ more fight."
Meanwhile, The Hollywood reporter claims part of the film's plot revolves around the love between Ikaris and  Sersi. Allegedly Jolie is playing Sersi in the first film of what could very well be the second cosmic trilogy in the Marvel Cinematic University after Guardians of the Galaxy.