Netflix's Original Narcos Mexico is set to return for season 2. Read the full article to find out all the details about your favorite show. 
Narcos Mexico is a crime show which aired on Netflix with its first season in November 2018. Since then, fans were speculating about season 2 and now, it's going to be out soon! 
When is the release date? 
We have news! Season 2 of Narcos Mexico is set to release on February 13, 2020. 
All the episodes will be released together. So no waiting! You can watch them on Netflix on February 13 at 3:00 a.m. ET.
What about the plot? Spoilers! 
The upcoming season will start from where season 1 ended. In the finale, we get to know that the show's narrator Scoot McNairy is a DEA agent. He is in command of Operation Leyenda. This is a task force that managed to bring to justice those guilty for Kiki's death. 
So, this is going to be the highlight of Season 2 of Narcos Mexico, which some belief is better than Narcos. 
Who's in the cast? 
The lead character Diego Luna will be back definitely. Scoot McNairy will play agent Walt Breslin, Tenoch Huerta will play Rafael Cara Quintero, Teresa Ruiz will play the role of Isabella Bautista and Alejandro Edda is playing the role of Joaquin "El Chapo" Guzman
We also have new faces like Sosie Bacon, Mayra Hermosillo, Andrés Londoño,  Alex Knight, Jesse Garcia, Matt Biedel, and Jesus Ochoa, among others.
Is the trailer/teaser out? 
The teaser for the new Netflix Original is out. You can go check it out on YouTube. The trailer looks promising and the comment section is filled with fans commenting how excited they are! 
Are there going to be more seasons?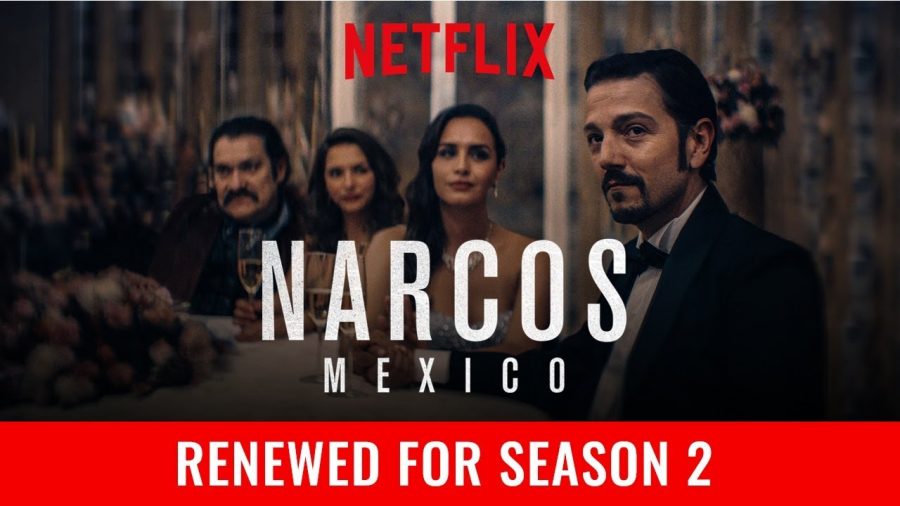 We do not know as of now. But the director of the show says that "The show can have a good five seasons." 
If that is the case, bring it on! 
Want to know more about your favorite TV shows and movies? Comment below!