Godzilla vs. Kong is an upcoming American monster film directed by Adam Wingard and written by Terry Rosario. A sequel to Godzilla: King of the Monsters (2019) and Kong: Skull Island (2017), it is the fourth film in Legendary's MonsterVerse. As the gigantic Kong meets the unstoppable Godzilla, the world watches to see which one of them will become King of the Monsters.
Release date
The fourth installment in Legendary's monster universe that began in 2004, Godzilla vs. Kong was originally slated for release on March 13, 2020, but has now been repositioned for November 20, 2020.
Is there a trailer?
Since there is an official release date, that is, in November 2020, the trailer for Godzilla vs. Kong should be coming soon. Let's wait a while and see.
'GODZILLA VS. KONG' LEAKED FOOTAGE
Warner Bros. unveiled the first footage from Godzilla vs. Kong at the Comic Con Experience in São Paulo, and the closed-door reveal of the clashing titans has since leaked online.
The quick look at Godzilla vs. Kong showcases the ape and Godzilla tussling on what appears to be the deck of an aircraft carrier. Composed of only two quick shots,  the first look at Godzilla vs. Kong in action confirms that Kong has grown substantially since the events of Kong: Skull Island—set in 1963.
What is going to happen? The plot:
As a direct sequel to the films, Godzilla vs Kong looks set to answer the age-old cinematic question of who would win in a fight.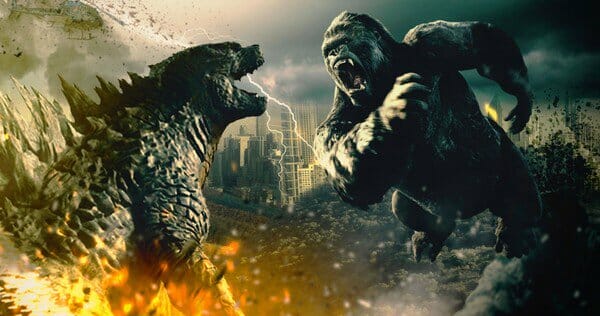 "I do want there to be a winner. The original film was very fun, but you feel a little let down that the movie doesn't take a definitive stance," Wingard told Entertainment weekly.
"People are still debating now who won in that original movie, you know. So, I do want people to walk away from this film feeling like, 'Okay, there is a winner'."
Possibilities
If the synopsis is anything to go by, it could well be that the titular two aren't the real villains after all. Looks like humans could turn out to be the biggest bads in this iteration of the MonsterVerse.
The film proved to be a massive hit and maintains classic status amongst fans. Will keep you updated as soon as we get more information.