World War Z turned out to be an unlikely success given its troubled production–both at the box office and with critics (mostly, anyway). The zombie movie made $540 million worldwide, based on Max Brooks ' 2006 novel of the same name.
It made sense, with a solid performance at the box office, that discussions on a sequel soon began. Nonetheless, the sequel appears to follow in its predecessor's steps, and that doesn't seem to be a good thing.
World War Z 2 seems to be finished but we can't rule out the possibility that the sequel could be resurrected with the time it took the first film to be made.
World War Z 2 Release date?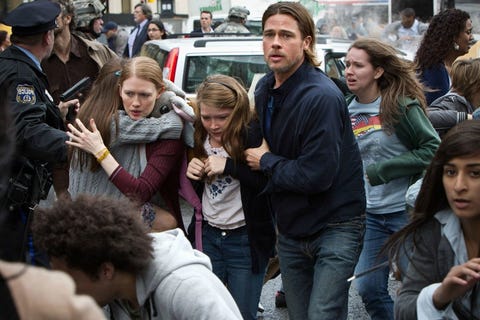 Around the time of the release of World War Z, plans for World War Z 2 were bandied at. But those do not seem to have materialized as far as actionable plans are concerned.
The sequel was scheduled for release in 2017 at one point but that time came and went without even starting production. The shooting was then expected to start in autumn 2018 after it was pushed back due to Brad Pitt signing up in Hollywood for Once Upon A Time.
Another pause soon followed–triggered by the work of director David Fincher on season two of Mindhunter–and that meant that filming would start instead in June 2019, with that date later moving forward to March.
Cast: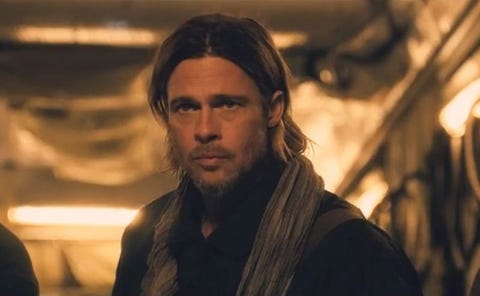 If the sequel occurs, Brad Pitt will be on board to resume his role as former investigator of the United Nations and intrepid zombie hunter Gerry Lane, but it may change depending on when or if a shooting date is announced.
Mireille Enos announced she would be returning as his wife, Karin Lane, in May 2016. Where things stand nearly four years later is not clear and, unfortunately, no further casting has been confirmed.
Plot:
The first film was based only loosely on the bestselling novel of the same name by writer Max Brooks (the son of Anne Bancroft and Mel Brooks, FYI), so predicting the sequel's plot is a tough task.
The globe-trotting original film ended with a glimmer of hope for the survival of humanity against the undead hordes but, as Gerry Lane says at the end of the film, much remains to be done.
The book, whose plot spans the globe and extends into a much-changed, zombie-pandemic political future, gives the filmmakers plenty of material to draw from.