The BBC adaptation His Dark Materials has been quite a hit among its viewers and critics both. The show is based on the novel by Phillip Pullman which shows the journey of a twelve-year-old girl Lyra. BBC has decided to complete her on-screen journey and therefore renew the series for season 2 as well. Here are all the details you need to know about season 2.
When is His Dark Materials Season 2 Releasing?
The first season of the series was premiered in November and soon after then filming of the movie also started. We guess that season 2 will also get premiered in November 2020, which is exactly one year after its first season was aired.
Who is in the cast of His Dark Materials Season 2?
All the main cast we are back, including Logan's Dafne Keen as feisty heroine Lyra Belacqua, X-Men star James McAvoy as Lord Asriel, Luther's Ruth Wilson as the terrifying Mrs. Coulter, Lin Manuel-Miranda as aeronaut Lee Scoresby and newcomer Amir Wilson as Lyra's new BFF Will Parry.
The audience will also see the reappearance of Ruta Gedmintas as witch queen Serafina Pekkala and Joe Tandberg and Helen McCrory as the voice of armored bear Iorek Byrnison and Lord Asriel's demon Stelmaria respectively.
We also have one new addition in the cast, fleabag star Andrew Scott will star as Will's father Colonel John Parry.
What will happen in His Dark Materials Season 2?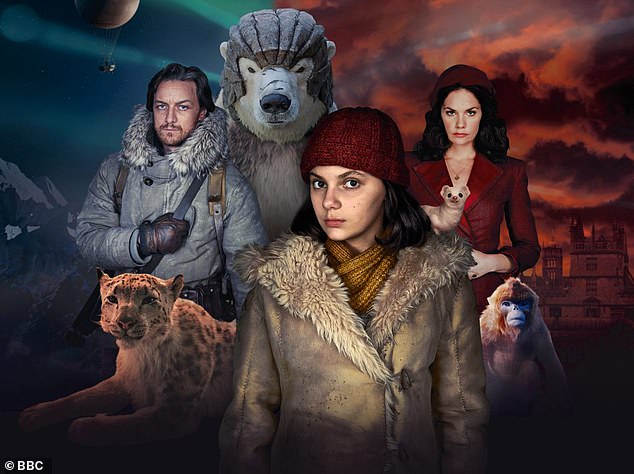 Season one of His Dark Materials was based on the first installment of Phillip Pullman's His Dark Materials Trilogy and now season 2 will be based on his second installment The Subtle Knife.
The twelve-year-old Lyra will continue her investigation into the mysterious Dust and search for her father. She also gets her new companion as Will Parry with whom she will explore strange new worlds.
New episodes will be featuring Cittágazze, a city in a parallel world that is haunted by soul-eating creatures like Spectres