At the San Diego comic con, the Carnival Row cast, Orlando Bloom and Cara Delevingne surprised the fans with a special screening. It announced an order for season 2 of the show even before season 1 premiered on 30th August 2019. The show is a Victorian-set and is a fantasy about mythological creatures whose homelands were invaded by humans.
The cast of the show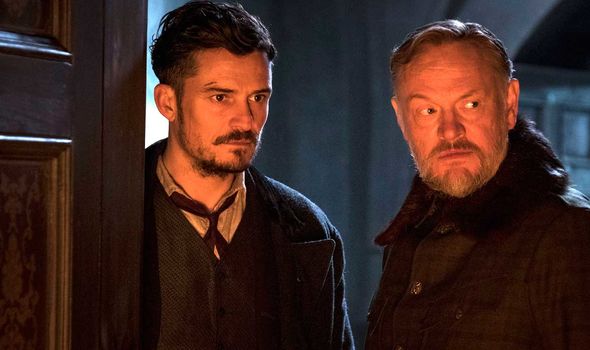 The cast the show includes Orlando Bloom, who plays a human detective, aka Rycroft, who falls in love with a faerie, played by Cara Delevingne. Also, the series stars David Gyasi, Indira Varma, and Tamzin Merchant actors of Interstellar, Game of Thrones, and Salem, respectively.
What we know about season 2
Season 2 has officially started its production. The actors of the series appeared in our small video showing their excitement to return as their characters. The creator Travis Beacham has reportedly left the show, which was not good news for the production of the second season. But this has not yet affected the return of season 2.
The finale of season 1 told us to things for sure that Philo (Orlando Bloom) has to embrace his fae identity now and have to Vignette (Cara Delevingne) in the ghetto. These two things will be the focal points in the second season.
The main focus will be on the fact that Philo is not human anymore and is a fae. He would have to accept this identity and the fact that he's half-human and half-fae, so he doesn't have a place to belong. He is a man without a country. He is not human enough to be with humans and not fae sufficient to be with the fae.
The casting of the show will remain the same, and we might see some new faces along with Katy Perry in the second season. We will keep you updated with all the details that are yet to come.