Whether you are in a long-term relationship or if you have just started dating your significant other, calling each other cute names never goes out of style. In fact, it may actually bring you closer to have specific nicknames that you call each other with affection. Often very cliché or generic nicknames are used, but thinking of something other than the norm might take you a long way in the art of romance. Your girl might also be motivated to call you by sweet names that will put a smile on your face, even if you are amidst other people or in the middle of an unrelated conversation.
However, coming up with nicknames that portray your love and affection for the other person is easier said than done, and often we look for inspiration in other places. If you are looking for a cute, memorable nickname to call your girlfriend by – here are a few options that you can definitely use to floor her and win her heart. You can pick anyone, or even d=several of these to call your girlfriend by and even modify them a little bit to make it your own little inside joke. Use this opportunity to bond with your partner, laugh about what names you could call her – in public and in private and start to cherish each other more than usual. 
Picking a Nickname For Your Girlfriend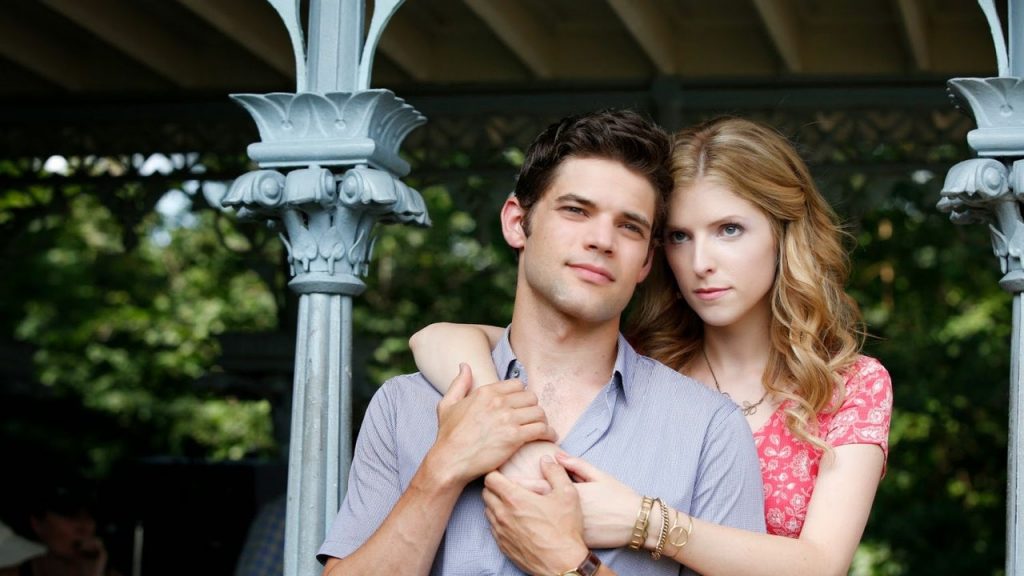 Choosing a nickname can be something you do on your own and surprise your girlfriend, or it can even be a fun activity for you two to do together. You can surely take inspiration from the list below and, based on her personal likes and dislikes, come up with something of your own. To show her that you are caring and openly affectionate towards her, and more importantly, not afraid to show her off in front of other people, a nickname can be very useful.
Based on Her Personality
You should know better than anyone else your girlfriend's true personality. Is she girly, or more tomboyish, sweet, or funnier? Does she like to be made fun of or called by endearing names? These are questions you should answer before perusing through this list for name ideas. If you find yourself stuck at any of your questions, It might just be best to ask her what her own opinions of herself are. It is very important to choose a name that she likes and is comfortable being called in public by, especially for long-term relationships.
Based on Her Likes and Preferences
If your girlfriend is a big fan of any show, book, or movie – picking a name that references that might be your best bet. For example, if your girl is a F.R.I.E.N.D.S fan, picking a nickname like lobster might win you more credit than something generic like a babe. This will also show your girl that you know what she likes and will go the extra mile to put a smile on her face. She might also open up more to your likings and cultivate shared interests with you. 
Based on Her Physical Appearance
Don't pick something mean, but something that you identify with her is a great pick to use. This can be a term of affection and love towards how good she looks or how she smells, which will aso seem personalized for her. For instance, if she is shorter than you, you can use that, or the color of her eyes or hair are also good picks.
Based on Her Own Name
You can always shorten your girl's name to make it her nickname. Especially if she is easily embarrassed, going with some part of her own name will be the best for both of you. It can be something unique that you come up with by either taking the first or last part of her name. You can even rearrange the letters of her name to come up with a cute idea of a nickname. For instance, the name " Elizabeth" has the names "Liz," "Beth," "Lizzie," "Izzy," "Liza", "Betsy" or "Libby". Go artistic with the following name ideas.
Using Her Initials
If none of the options here appeal to you, it is the most simple to take the first letters of her names and make a nickname out of that. You can combine her first name and middle name, first name and last name, last name and middle name – or really anything you find that sounds best. For instance, "DJ" by Demi Johnson.
Sweet Nicknames

For Your Girlfriend
If your girlfriend is a sweet and innocent girl with no notion of ever harming anyone, you can call her something along those lines, empathizing how much you love her kind heart and the way she makes people happy and comfortable. This could be a sweet word or the name of a literal sweet or candy to tell her that you think she gives you joy by being the best part of your day and heart.
Honey
Hon'
Honey Bunch
Candy
Caramel
Gummy Bear
Peaches
Peach-o
Peachy Pie
Pumpkin
Pumpkin pie
Butter Cup
Cherry
Cookie
Cookie Monster
Perfect
Sugar
Sugar Lips
Sweetie
Sugar Plum
Sweetheart
Sweetness
Sweet Heart
Kit Kat
Tootsie Roll
Lolipop
Fruit Loop
Donut
Monkey Muffins
Cupcake
Waffles
Sprinkles
Cuddle Cake
Dumpling
Sweet Butt
Sweet Cakes
Snuggle Muffin
Sweet Pea
Sweetie Pie
Sweetkins
Sugar Smacks
Honey Bee
Jellybean
Love Muffin
Yummy
Toffee
Marshymallow
Marshmallow
Skittle
Almond Joy
M&M
Hershey's
Rolo
Sweet Potato
Snickers
Twix
Shortcake
Brown Sugar
Oreo
Cream
Eyecandy
Cuddle Muffin
Cinnamon
Cinnamon Girl
Blueberry Pie
Sugar Mouse
Sugar Sauce
Tic Tac
Candy Cane
Sugar Bomb
Pudding Pop
Snuggle Pie
Caramel
Peanut
Kitty
Monkey
Theo
Squirrel
Oregano
Cup Cake
Butter
Moonlight
Cute Nicknames

For Your Girlfriend
If your girlfriend is a cutie and always puts a smile on your face with all her antics and quirks, calling her with a cute nickname is the best way to go to appreciate the part of her you love. Cute nicknames are also a fun way to call each other even in public and will probably get a cute reaction from those around you because of how wholesome it sounds.
Pooh

Pooh Bear

Giggles

Bubbies

Cuddly-Wuddly

Cutie

Cutie Head

Chipmunk

Cutie Pie

Little Hummingbird

Cutie Patootie

Bunbuns

Cuddles

Cuddle Bug

Cuddle Bunny

Cheese Ball

Doll Face

Princess

Princess Peach

Lover Girl

Love Bug

My Queen

Queenie

Kitty

Miss Kitty

Kitty Cat

Boo

Boo Bear

Meow

Little Monkey

Tea Cup

Cute Mama

Teddy Bear

fluffy

Dimples

Baby Cakes

Freckles

Baby Boo

Darling

Cute Face

Giggly

Snuggle Bug

My All

Button

Baby

Babe

Baby Doll

Baby Girl

Babelicious

Smiley Face

Bubble Gum

Double Bubble

Bite-Size

Fun-Size

Pocket-Size

Bunny Ears

Fine Wine

Sugar Lips

Chipmunk

Skippy

Smarty Pants

Smiles

Snuggly Bear

Snugglebear

Nibbles

Carebear

Pickle

Baby Carrot

Sweet Pea

Berry

Berry Boo

Tangerine

Kiwi

Cuckoo

Birdie

Little Otter

Lil´ Mouse

Buzzy Bee

Ladybug

Munchie

Rum-Rum

Picklehead

Little Peanut

Bambi

Cherry Blossom

Passion Fruit

Snappy

Pinky

NumNums

Luv

Luv Puppies

Little Mama

Kissy Face

Fluffernutter

Duckling

Bee's Knees

Beanie

Lovebird

Lover

Lovely

Baby Boo

Cute Eyes
Funny Nicknames

For Your Girlfriend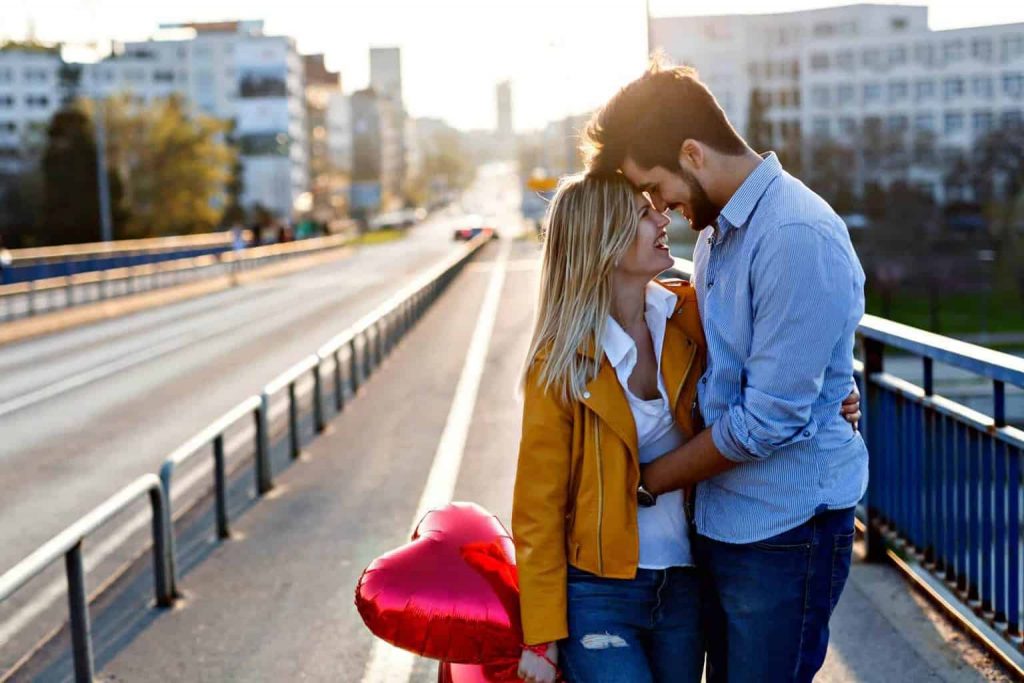 If you and your girlfriend share a bunch of inside jokes and enjoy a good laugh more than the rest – a funny nickname might be the way to go. Whether it is in a letter, over a text message, or even to her face, these options will definitely get her laughing. And as we all know, the way to a woman's heart is through her smile. 
Cheese Head

Bubble

My Beloved

Potato

Love Sponge

Behbeh

Meemaw

Pebbles

Bam-Bam

Sugar Tits

Sugar Buns

Baby Bear

Drama Queen

Peeps

Buff Babe

Stud Muffin

Living Angel

Angel Face

Angry Bird

google

Snuggle Bunny

Love Bunny

Snuggle Face

Love Buns

Kissy Face

Miss Awesome

Lady Awesome

Miss Kisses

Master Muffin Top

Fuzzy Nugget

Peaches
Affectionate Names to Call Your girlfriend
If what you want is a nickname that will get your girl to fall head over heels for you all over again, these are specially picked for you. You can display your affection towards her by just calling her a name filled with your love and care and make her realize how much you adore her every single day. This might be a great spark to add to a long-term relationship, especially if your regular nicknames are getting stale with time.
Moony

Cutie Pie

Cuddle Bug

Bubble Butt

Sweet Little

Fruit Loop

Kitten

Dreamboat

Pancakes

Love of My Life

Honey Bunny

Queen

Juliet

Daisy

Happiness

Magic

Hot Mama

Bright Eyes

Lucky Charm

Butterfly

Twinkle

Adorable

Kindle of Joy

Melody

Snuggle

Dove

Fairy

Heart-throb

Happiness

Smiley

Chickadee

Babylicious

Valentine

Smoochy

Tulip

Jelly Bean

Minnie

Pookie

Bella

Sweet Pea

Firecracker
Nicknames If Your Girlfriend is Short
Short girlfriends are often made fun of for their height, so they might feel a bit insecure about it. However, picking a nickname that makes her laugh and even gives you both a shared inside joke is a great way to tackle her insecurity. Alternatively, if your girlfriend is the tall one in the relationship, you have to reverse engineer some of these and call her that instead. 
Tiny Temper

Mini/ Short Stack

Kitty

Midge

Vertically Challenged

Shortstop

Itty bitty

Ducky

Lil Angel

Squeaky

Imp

Pixie

Tinker Bell

Stumpy

Elfie

Micro

Minnie

Shawty

Reese's Pieces

Bite-size

Borrower

Knee-high

Little Lady

Lowrider

Nugget

Runt

Dwarf

Lil Leprechaun

Small Bite

Black Sheep

Lil Minnie

Shirley Temple

Smurfette

Chihuahua

Kiddo

Little Red Riding Hood

Sweetpea

Armrest

Teddy

Chibi

Gremlin

Shorts

Little Miss

Thumbelina

Mrs. Thumb

Pinky/ Pinkie

Punky Brewster

Wee-bit

Pez

Lil Tyke

Hot Wheels

Oompa Loompa

Jockey

Rudy

House Mouse

Yoda

Tot

Hobbit

chromie WoW

Pee-Wee

Santa's Little Helper

Pygmy

Wee Lassie

Single Scoop

Mini Muffin

Cupcake

Lil Gnome

Munchkin

Richie Rich

Speedy

Tea Cup

Shadow
Princess Names to Give Your Girlfriend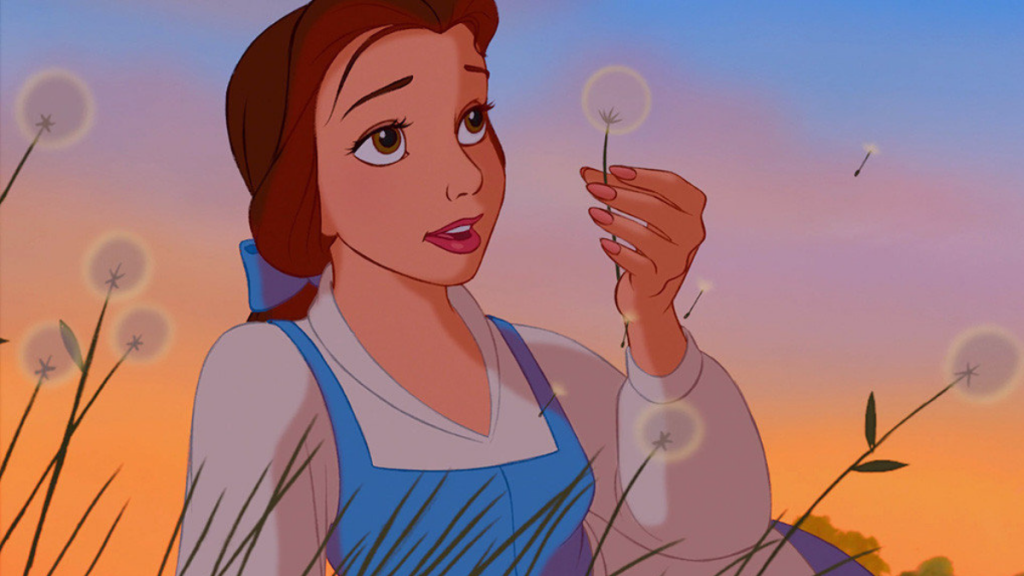 Surely your girlfriend is the queen of your heart, so what is stopping you from giving her a nickname that is fitting for a princess. Especially if your girl enjoys princess movies or history – she will really appreciate being called these names. If you aren't familiar with the princesses, we have provided a small explanation for which name will be best suited for your girl, depending on her character and overall personality and spirit.
Barbie Doll: If she is both beautiful and fashionable.

Cinderella: If she is a hidden beauty that is just coming out of her shell and the world is just discovering 

Elsa: If she is gorgeous, incredibly sweet, and powerful.

Fauna: If she is irresistible and perfectly beautiful

Khaleesi: If she is fearless, powerful, and a natural leader and will kick anyone's ass

Ariel: Is she is beautiful beyond the world of land and the seas

Minnie Mouse: If she is cute, short, and adorable

Belle: if she always has a soft spot in her heart, even for the meanest people

Aurora: if she is kind, sweet, lovely, and is the girl of your dreams

Tiana: if she is hardworking, career-oriented, and will do anything for you

Merida: if she is fearless, ready to take on anything, and is slightly tomboyish and family-oriented

Jasmine: if she is adventurous, brave, and always up for new challenges

Snow White: if she is sweet, sounds melodious, and is kind to every single person

Rapunzel: if she is protected, loved, and cherished with surprising powers and can heal anything

Tinkerbell: if she is cute, tiny and dainty and always ready to go

Moana: if she is always up for adventure and will go all the way for those that she loves
Nicknames From Other Languages
If you have already tried everything in English, or just like the extra brownie points that other languages add, calling your girlfriend something in a foreign language could work out the best for you. Whether it is inspired by movies, books, or just your shared love for other cultures or travelling, other languages can sometimes turn out sounding more romantic than the names you can think of. This will also set you apart from the other couples around you.
Italian Nicknames 
The Italian language is very expressive and is great if you are not hesitant to display your affection out loud to your girl. It is also a very possessive language and can often contain part of much larger phrases. So, if you feel like your girl should know how much she is yours, in a cute way… Italian is the way to go.
(Mi) Amore – (My) Love

(Mi) Bambino – (My) Baby

Cuoremio – (My) Heart

(Mi) Bella – (My) Beautiful

Ciccino – Darling

(Mi) Cara – (My) Dear

Mi Cucciolo – (My) Puppy

Pasticcino – Cupcake

Sei Unica – One in Million
French Nicknames 
The French language is known well for its romantic aspect, both in terms of the words and how it sounds. So, even if you are not very familiar with the language, you can still go ahead and use these cute names to address the girl you love in the most romantic way possible.
Mon Ange – My Angel

Mon Amour – My Love

Ma Belle / Mon Beau – My Beautiful

Mon Bique – My Lamp

Mon Chou – My Sweet Bun

ChouChou – Comes close to Mon Chou

Ma Chèri – My Darling

Mon Coeur – My Heart

Doudou – Cuddle Thing

Ma Fraise – My Strawberry

Mon Minou – My Kitty

Ma fée – My Fairy

Mon Papillon – My Butterfly

Mon Tresor – My Treasure

Ma Pauce – My Flea

Mon Lapin – My Rabbit
Spanish Nicknames 
Passion and the Spanish language go hand in hand, and whether either one or both of you know the language or not, these names will cause sparks to fly every time you call your girlfriend these names. The raw feeling that the syllables of this language give is unmatched by any other language.
(Mi) Amor Bello – (My) Beautiful Love

(Mi) Chiquito – (My) Little Girl / Baby

Amiga – Friend (Girl)

(Mi) Cielo – (My) Sky / (My) Little Heaven

(Mi) Perrito – (My) Puppy

Bizcocho – Sponge Cake (as sweet as)

(Mi) Reina – (My) Queen

(Mi) Sol – (My) Sun

Bonito/ Bonita – Pretty/Attractive

(Mi) Tesoro – (My) Treasure

Hermoso – Beautiful

Nene – Baby

Osito – Little Bear / Teddy
German Nicknames 
The Germans are known to be especially endearing towards their loved ones and use nicknames that go a long way to show this affection. They often use animal names to cute address their girlfriend, and though this may seem counterintuitive, it is actually very cute even if you can't really understand the nuances of the language.
Schatzi – Little Treasure

Knuddelbär – Cuddle Bear

Barchen – LittleBear

Mausebär – Mouse Bear (It's used as a popular endearment term for a wife/girlfriend).

Liebling – Favorite (If you call someone as Liebling, it mean something like "dear" or darling" ).

Süsse – Sweet (Suss is an adjective. If it's a girl, add "e"; if its boy, add "er")

Schnucki – For this word, there is no exact word in English to translate it. But it's a German way of denoting someone you love.

Schnuckiputzi – Cutie Pie

Schnucki – Darling (Closest One)
Greek Nicknames 
Greek is a very sensual language and is often spoken in terms of love and affection display, so it is a great pick for your nickname hunt. You can call your girl by any of the following terms to make her feel loved, special, and surely different from the rest. It might even motivate you both to learn a little more about this wonderful language and enjoy the cute name even more.
agápi̱ mou – My Love

agapOUlamou -My Little Darling

AnghelEmou -My Angel

Doro -A Gift

I ZoiMou -My Life

kopelamou' -My Girl

kouklamou -My Doll

melimou – My Honey

morOmou -My Baby
Things to NOT Call Your girlfriend
Picking a good nickname will earn you more love and adoration, but picking a bad one can make it so much worse. Here are a few things that you should keep in mind as big no-nos when it comes to choosing a nickname for your loved one. These might cause her to be angry, uncomfortable, or even lash out at you and be bitter. So take a mental note of this before you tell her about the nickname you have chosen for her. Feel free to discuss anything you are not sure of with her beforehand just to make sure of it.
Uncomfortable or Triggering Insecurities
We are all not very comfortable with certain things, so surely don't use those things to call your girl by. Be kind towards her and see the effect it has in bringing you together. The opposite is true if you use something that she is clearly uncomfortable with. If your nickname makes her visibly cringe or annoyed, stop and ask her what is wrong and promise to be more considerate. Although you might really like the name, it is more important than the woman of your affection likes it as well. 
Reusing Old Nicknames
If you have been in other relationships prior to this, do NOT call your girlfriend by something you used to address your ex by. That is one of the worst mistakes you can make that will lead to fights if she finds out later. It can quickly turn this cute experience south and cause problems in your relationship, and the last thing you want is for your old relationship to mess with your new one. 
Long and Winding Names
Pick a short and sweet name that you can call her, text her, or even address her without making it longer than her actual name. Choosing something unique should translate into something that goes on endless or confuses her the first few times. Picking something simple but cute is the best choice as a nickname.
Picking Several Names
Although more than one name might appeal to you, try to stick with just one. This will make the experience far more nuanced and special as compared to you calling her a variety of things every now and then, which is not ideal. Pick something that can work in most, if not all, settings and situations. Or pick one for when you are alone and one for when you two are around other people (like your family or even at a workplace). 
These are all adorable names to call your girlfriend by. It is also possible that this can develop a strong bond between the both of you. So much so that, even in the middle of a massive fight, calling them by their nickname can make you both forget why you were even mad at each other. Your pick should go more than just skin deep for someone you are serious about and make her feel seen. Don't stick to something that anyone could use or something her friends already call her.
Stand out from the other people in her life and leave a long-term impact that will have her thinking of you even when you are not around if she hears the name or even something similar. Nicknames can also help you appreciate your significant other for always being there for you despite the odds and to support you through all of your struggles and joys, for being the better half when you really need them, and being by your side just for support even if you don't. Because through the good and bad – all we really have to take comfort in at the end of the day is love's weary hands that will hold us close and give us the attention we crave the most. 
Don't dilly dally; pick something right now and see how it brightens up the day of the angel in your life!