Nobody likes to feel down in the dumps and like nothing is going their way, but feeling that way is often inevitable. Since we are only human, we will, throughout our life go through ups and downs that can cause us to be quite sad. Whether it is because of an incident, trauma, a person, situation – it can cause our entire mood to shift. The worst part of feeling depressed is that it is hard for us to share our feelings with those around us, even if they try to be there to support us. Since we feel as if they cannot understand us, it makes the times that are already bad feel far worse since we must face our battles all on our own.
We have made a compilation of quotes that try to express how feeling depressed can really be like. These can be used for you to express your own sadness to others, for you to find some solace and feel less alone with, or even to show a loved one that you understand what they are going through in their lows. If you are in a hard place mentally, reading these could give you some company as you tide over the tough times.
Sad Quotes About Life
Understanding and sympathising with any situation can make it feel a lot less scary. These quotes will help you with that. Not only is it important to truly get what it is you are going through, but it is also important to be able to accept life as it is, struggles, joy and everything in between. Feeling down is not a fun thing to do in your everyday life and may ruin even the happiest of moments for you in the long run.
Things that normally would bring a smile to your face or jokes that would normally make you laugh the most – no longer hold those values. When things begin to lose value, everything loses meaning, and your worth in life could get questioned. This loop is a negative hell and can keep you going endlessly for ages.
Depression lies. It tells you you've always felt this way, and you always will. But you haven't, and you won't. -Halley Cornell
Even though you may feel like you have felt a certain way for as long as you can remember, you must be your own hype man when it comes to telling yourself there was a before, and there will surely be an after.
No storm, not even the one in your life, can last forever. The storm is just passing over. -Iyanla Vanzant
Nothing is permanent, especially when it comes to bad things. There is surely something better for you just waiting around the corner, so remember to be patient.
I think the saddest people always try their hardest to make people happy because they know what it's like to feel absolutely worthless and they don't want anyone else to feel like that. –Robin Williams
If you are a person that makes your friends and family laugh, it might be hard for them to see past their perception of you as a jovial person since you make them so happy. This is not anyone's fault in particular, and you must accept that and be proud of your ability to put a smile on their faces.
Things change. And friends leave. Life doesn't stop for anybody.
Breathing is hard. When you cry so much, it makes you realize that breathing is hard.
You cannot protect yourself from sadness without protecting yourself from happiness.
Tears come from the heart and not from the brain.
To have felt too much is to end in feeling nothing.
People keep telling me that life goes on, but to me that's the saddest part.
It's sad when someone you know becomes someone you knew.
It will never rain roses: when we want to have more roses, we must plant more roses.
Life's under no obligation to give us what we expect.
One thing you can't hide — is when you're crippled inside.
Quotes About the Permanence of Struggles
Life is not a bed of roses and will not always be smooth, not for you, or me or anyone else in life. However financially life may be, or societally, if you feel let down, betrayed or embarrassed, it is important to know that it gets better. All situations that once felt like they were going down surely one day go up. No one is stuck in a permanent black hole, even if it may seem like it. Struggling your way to the top will teach you the ethics you need to be better, and the next time you find yourself feeling forlorn and lost and without any hope, you will look back and remember this time. In the darkness, finding the light is no easy task, but it is certainly worth the effort that you put in.
Tears come from the heart and not from the brain. – Leonardo da Vinci
Emotions can often mess with us and render us impossible to get through to. This is not through thought or analyzing but because the heart and emotions lack the ability to logically understand sadness.
The more you see and accept reality, the more you'll understand and love yourself. -Maxime Lagacé
If you are able to really understand what the truth behind many things, including yourself is, it might make it much easier to accept the good and bad.
Every man has his secret sorrows which the world knows not, and often times we call a man cold when he is only sad ― Henry Wadsworth Longfellow
If a person does not know that someone is depressed, it is simple to think that they are just mean or impossible to communicate with. The real problem is, however, far more complex.
Being Depressed and Alone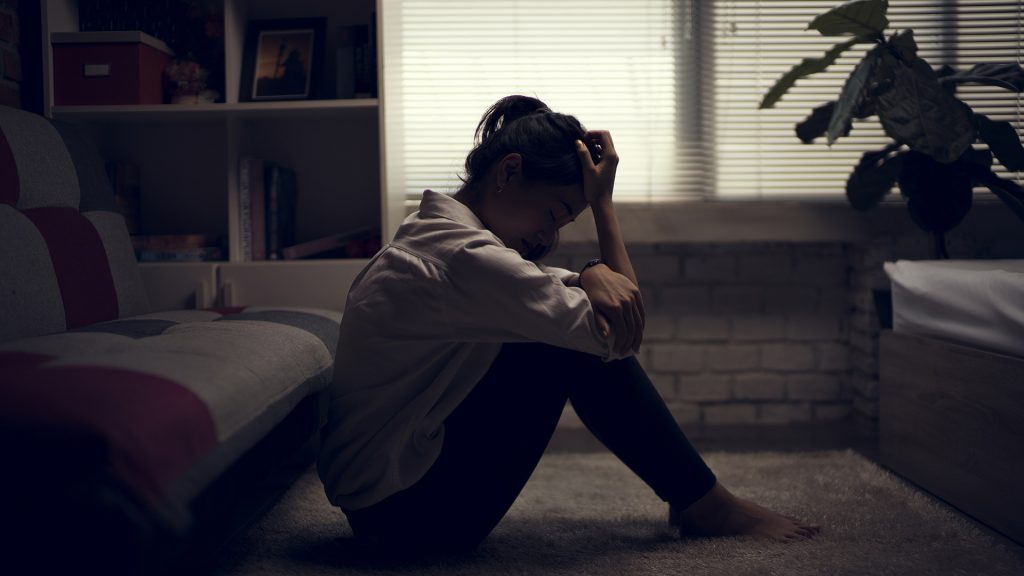 Feeling sad and in the dumps can be far worse when you are surrounded by people. This may seem counterintuitive, but actually, the feeling that others are somehow happy and, worse than that, blind to your struggles will make you feel very isolated as well as sad. Loneliness and depression often go hand in hand, one causing the other to never leave you. Caught in those horrible clutches, the future may seem bleak and very isolating. Although it is far somewhat anyone ever dreams or hopes for, it has its own advantage of having to depend on yourself. And when you need you the most, it is certain that you will be there for you. Growing into a dependable person often starts from being there for yourself in the worst of circumstances and showing up even when you least feel like it.
When you're surrounded by all these people, it can be lonelier than when you're by yourself. You can be in a huge crowd, but if you don't feel like you can trust anyone or talk to anybody, you feel like you're really alone."― Fiona Apple
Being alone and sad can make things feel very bad and inconsolable. If those around you do not give you the security you need – it is truly hard to cope with yourself individually.
You say you're 'depressed' – all I see is resilience. You are allowed to feel messed up and inside out. It doesn't mean you're defective – it just means you're human.- David Mitchell
Depression is not a fault or a mistake, and it can happen to the best of us. In fact, some of the most successful and intelligent people have reported being depressed at some point in their lives. This goes to show that it is not something that is wrong, but instead something that is human.
Depression is the most unpleasant thing I have ever experienced… It is that absence of being able to envisage that you will ever be cheerful again. The absence of hope.
Being depressed can make you feel as if there is no hope for a better tomorrow. This can be mentally and emotionally draining and leave you feeling very tired of everything and unmotivated to do anything new.
Two possibilities exist: either we are alone in the Universe or we are not. Both are equally terrifying.
Remember: the time you feel lonely is the time you most need to be by yourself. Life's cruelest irony.
Music was my refuge. I could crawl into the space between the notes and curl my back to loneliness.
Solitude is fine but you need someone to tell that solitude is fine.
If you're lonely when you're alone, you're in bad company.
Sad Quotes About Love and Family
Scars always run much deeper when they are caused by the ones that we hold most dear to our hearts. This can mean your significant other, your crush, your parents, siblings or even your children. Healing these wounds can take the longest, but in the long run, are very much worth it to save the underlying relationship and stay happy together.
It is better to have loved and lost than never to have loved at all. – Samuel Butler
Sometimes you might feel that love was a big waste of your time and effort and that the depression it left you in makes everything void. But in fact, having that connection with someone has surely opened your eyes to many things and made you a better person.
Maybe we all have darkness inside of us, and some of us are better at dealing with it than others. – Jasmine Warga
It is highly possible that everyone is depressed in some way or the other. Some just don't know it or don't show it. So, never feel like you are alone or problematic. It is a problem for all of humanity.
Healing is an inside job. – Dr. B.J. Palmer
Getting over something that has left your heartbroken or depressed cannot be facilitated by someone on the outside. It is up to you to introspect and analyse what you can do to better yourself.
Love is an untamed force. When we try to control it, it destroys us. When we try to imprison it, it enslaves us. When we try to understand it, it leaves us feeling lost and confused. – Paulo Coelho
Over analysing anything, including love, can leave us broken and alone. But this doesn't mean that you should give up hope or stop trying.
A happy family is but an earlier heaven.
Happiness is having a large, loving, caring, close-knit family in another city.
I love my family because they are always there for me even in my most fragile moments.
What can you do to promote world peace? Go home and love your family.
Family is where life begins & love never ends.
The most important thing in the world is family and love.
Family is not an important thing. It's everything.
I sustain myself with the love of family.
You don't choose your family. They are God's gift to you, as you are to them.
Other things may change us, but we start and end with the family.
Depressing Quotes About the Broken Heart
When the one we love, adore and cherish leaves us or hurts us – the hurt is unimaginable. It is as if we were hurt by a part of ourselves, and it feels irreversible. It is needed, in such times to remember that the worst pains also fade away slowly, regardless of any other factors – time will help you gain back your old self, but stronger.
Pleasure of love lasts but a moment. The pain of love lasts a lifetime. – Bette Davis
Even the good memories, when over or no longer a part of your life, can cause you pain; this can add to your sadness as a sense of resentment – until you understand that growth also means letting go.
I always knew looking back on the tears would make me laugh, but I never knew looking back on the laughs would make me cry. – Dr. Seuss
We easily conclude that when we think about the bad times, one day in the future it will be good again. What we fail to realise is that sometimes when things go south, the good times may give us negative emotions that we did not think were possible to associate with a good memory.
Having depression is being in an abusive relationship with yourself.- Emily Dotterer
Getting past the pain that you cause yourself can be one of the biggest but most important battles you will ever have to fight. Ending the toxicity is the first step to getting out of this painful mindset.
You will never know how damaged a person is until you try to love them."
Just like when you love a person, their bruises seem like they can be healed and that why have been caused by themselves, similarly be compassionate with yourself as well, and after understanding your pain, try to give yourself the support you need to heal from it.
Sad Quotes About Pain and Being Misunderstood
The pain of not being understood is universal. We often feel like we are part of a community that does not get us for who we truly are or resonate with our personal values. In such cases, it is very hard to feel heard or even loved – even if that is not the case in reality. Loving someone in the wrong way will feel very far from comforting sometimes. Not being able to truly relate to other people on an emotional level after sharing so much with them can make you feel like you are losing hold in your every day relationships and as If you will be left alone when they too see that.
However, those that really love and care for you will stick around even when the times get rough. Actually, tough times can prove to be a great litmus test that is very telling of the people that really care about your health and well being and want to see you succeed, even if they have to make some sacrifices for you. These are the type of people you can depend on for a lifetime, and they will always have a special place in your life that can never be replaced.
And I felt like my heart had been so thoroughly and irreparably broken that there could be no real joy again, that at best there might eventually be a little contentment. Everyone wanted me to get help and rejoin life, pick up the pieces and move on, and I tried to, I wanted to, but I just had to lie in the mud with my arms wrapped around myself, eyes closed, grieving until I didn't have to anymore. – Anne Lamott
Feeling like there is no escape from the hopelessness of life and impending doom is very often associated with the word depressed. It is clear that even if a depressed individual wants to do something, it is extremely hard to find the willpower or motivation to go out and get it.
I think about dying but I don't want to die. Not even close. In fact, my problem is the complete opposite. I want to live, I want to escape. I feel trapped and bored and claustrophobic. There's so much to see and so much to do but I somehow still find myself doing nothing at all. I'm still here in this metaphorical bubble of existence and I can't quite figure out what the hell I'm doing or how to get out of it.
Feeling trapped in your own skin is the feeling most depressed people say they have. In fact, they are eager in most ways to get back to life as they used to know it and to freely exist. Feeling entrapped and unable to run or even find a way out is the worst part of this mental low.
Quotes About not Knowing Why
Being sad itself is bad; not knowing the reason is far worse. Imagine telling your friends or family that you are hurt, but you can't point where. The same is true if you are feeling depressed but unable to figure out what is causing it. It could be a big incident or something small that triggered a lot of closed-up trauma in you. The element of confusion can lead to a snowball effect of sadness and make feeling depressed much worse. These things can cause your self-esteem and self-respect to come crashing down.
This is very bad for the long-term goals and dreams you have for yourself and may even mess with the future relationships that you are yet to explore. This can even limit your capabilities and render you useless, and push you farther into the rabbit hole of feeling depressed and sad.
The worst kind of sad is not being able to explain why.
Sharing your sadness makes the most sense only when you know its origin. Without even understanding where your fears came from, it is impossible to share them with people around you. It may also make you feel silly to do so without some concrete reason to talk about it.
It doesn't happen all at once, you know? You lose a piece here. You lose a piece there. You slip, stumble, and adjust your grip. A few more pieces fall. It happens so slowly, you don't even realize you're broken… until you already are. – Grace Durbin
Depression doesn't happen overnight. In fact, it is one of the most painfully gradual things that will slowly descend on you and leave you feeling an intense loss when you least expect it.
It's like being in a glass elevator in the middle of a crowded mall; you see everything and would love to join in, but the door won't open so you can't. – Lisa Moore Sherman
Even though you know that there are people around you going on with their lives, some that you talk to, others that you only watch – it is hard when you being to compare your own life to theirs and upset yourself.
Some of the most comforting words in the universe are 'me too.' That moment when you find out that your struggle is also someone else's struggle, that you're not alone, and that others have been down the same road.
When someone else tells us that they not only hear our struggles but also relate to them, the relief is unexplainable. It makes us feel as though we have finally been felt and that we are not so alone even in our hardest times anymore.
Quotes That Will Uplift Your Sadness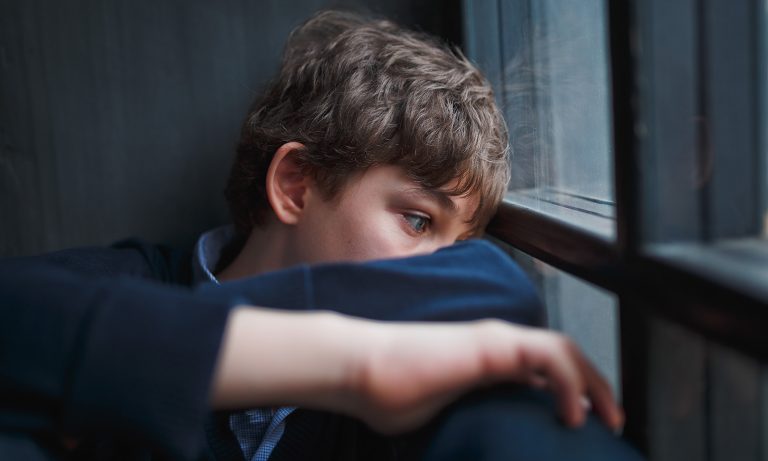 It is crucial in the darkest times to remember that there is a light at the end of the tunnel. Similarly, when you are feeling very down and depressed, it is helpful to remember that even in the worst of your life, there is some good coming your way. Everyone that goes uphill must come down, and vice versa is true as well. So, don't despair! The motivation you need to get out of hard times is not far away if you just look. It is just a question of how much you want to help yourself.
Although other people can support you through these times, they cannot get out of them for you. If you were blind, you could only have a walking stick; expecting someone else to lift you and walk you around for every minute of your life is quite ridiculous. Similarly, sadness can be shared and sympathized with. But understanding that only you are your own saviour will make a huge difference in your recovery from this terrible phase and push you to strive harder to reach the shore. Keep going, even when the tides get rough.
Life is ten percent what you experience and ninety percent how you respond to it. ― Dorothy M. Neddermeyer
More than the experiences that you go through, it is very vital to understand and repair how you respond to the situations that come your way. It is very important to be good at identifying and responding to anything that life throws your way.
Mental health…is not a destination, but a process. It's about how you drive, not where you're going. – Noam Shpancer
It is impossible to expect to be in stable mental health overnight. Just like how the downfall is not immediate, neither is the climb back up. Patience is the biggest virtue.
You're like a grey sky. You're beautiful, even though you don't want to be. ― Jasmine Warga
Sometimes we think very lowly of ourselves, but even when we are at our lowest, we are more admired and loved than we give ourselves credit for. So don't let yourself down. It is only a matter of time till you become everything you once dreamed of.
Always remember that feeling depressed is not the same as depression, a much more serious mental health problem. If you feel like you or a loved one is sinking too far and is struggling to find a way back to the shore, it is best to find a professional to help you out. This also applies if you are having suicidal thoughts. You are never alone; at the very least, you have yourself and those around you that love and care for you that want to you truly happy.
We hope that the above compilation helped you find some solace or a way to relate to other people and feel like you aren't alone in your struggles. Not just today, but any day – regardless of age, gender or race, there are so many people across the globe that will relate to you if you just reach out and look around. Similarly, always make sure that you are there for other people in the depths of their struggles. This should surely not be at the expense of your own happiness, though and should depend on your threshold the most.