A goodnight's rest is more essential than one might assume for a good day's work, mood, and overall health. The mood with which you go to bed can affect the quality of sleep and even influence your dreams. Going to bed with your thoughts racing in the wrong direction may even give you bad dreams and keep you awake at night. The last person you talk to before bed has quite a lot of impact on the mood with which you fall asleep. In particular, how you end the final conversation can go longer than you think in ensuring that you wake up well-rested and ready to go for the day!
Whether it is to your friends, significant other, family, or even just an acquaintance – saying goodnight is usually the last thing you say before you go to bed or even at the end of a late-night conversation. Saying good night along with an acute and memorable quote can leave an impact on the person you are talking to and even help them remember you much after they have gone to bed. Here is a compilation of some quotes you can use, depending on who it is that you are bidding goodnight to and what mood you are currently in.
To Your Girlfriend
If you are currently in a relationship, it is most likely that your days end with a conversation with the person you love. So, here are a bunch of quotes you can either say or even text them before you fall asleep at night. Feel free to even alter them a bit and personalize them to fit your conversation. This will make your relationship more fulfilling and make you smile when she does. Even if you are apart, this is a cute way to stay connected and look forward to the next time you are together.
First thing in the morning and last at night, I think only of you. Good night.
This quote will let your girlfriend know that you always miss her.
Each day I wish that my dreams will come true. Then I remember that I am now with you.
Being with the person of your dreams makes you incredibly lucky, and letting them know that will surely put a big smile on their face.
One day, we will never have to say goodbye, only goodnight.
When you are dating someone, the hope is that one day you will be able to live together and go to bed together every day. This quote will your loved one know that you want to spend rest of your life with them.
 I wish I was there to hold you tight instead of just sending you this loving "Good Night".
Rhymes can solve pretty much anything. So if your girl is having a bad day, let her know that you wish you could comfort her in person right now.
And tonight, I'll fall asleep with you in my heart.
Tell your lover that since you cannot sleep holding them in your arms, you hold the thoughts close to your heart.
I'm in my bed, you're in your bed. One of us is in the wrong place.
This is an endearing joke you can tell your girl to make her both miss and smile about you before she goes to sleep. This line seem naughty but it can start some steamy talk with your girlfriend.
These are few quotes which you can send to your girlfriend to show your love and affection. These are few lines which will remind your girlfriend that you miss her and care for her. You can select any line from these quotes or you can develop a new line from your own and this list can give you a good idea to choose a perfect line for your girl.
To Your Boyfriend
Stereotypically the boys often send these sweet quotes without expecting them back. But if you are in a relationship with a guy who often makes you smile like this, you should surely return the favor. Send him a message with these cute quotes before you go to bed, and rest assured, he will be up thinking of you and how amazing you are for a long time.
Tonight, I'm going to sleep earlier because I want to see you in my dream very early. Good Night.
You can use this line to imply that not only do you think of them in the daytime, you also dream about them every single night. This line will not let you make any excuse for sleeping early. If you are tired whole day and you want to sleep early then this line can fit in your text easily.
Love is one of the simplest feelings. All I dream about is capturing your heart each night. You already have my heart
You man has probably known that you are very much in love with him for a while now, but always make sure to remind him about it without fail.
The day is busy enough to keep me occupied. In the quiet of the night, I begin to really miss you.
The nights are far worst than the day because there are no checklists, or chores, or other people around to keep you distracted. When you are left all by yourself, how much do you long for your loved one to be close?
The dark skies of the night are a canvas on which I paint my dreams and imagine us together, now and forever. Good night sweetheart.
Simple poetic lines that will make your boyfriend very happy are a fun way to keep the conversation flowing back and forth.
These are few quotes which you can send to your boyfriend to show your love and affection. These are few lines which will remind your boyfriend that you miss him and care for him. You can select any line from these quotes or you can develop a new line from your own and this list can give you a good idea to choose a perfect line for your man.
To Your Siblings or Best Friend
Another very special relationship is the one your share with your sibling. This same feeling can also come in the case of a best friend that you consider family. When you say goodnight to this kind of person that are very close to your heart, in addition to conveying your affection, you will also want to wish well for them. You can pick any one from the below options for this purpose.
Sometimes I am goofy, but don't ever think that I don't care. No matter what, for you, I will always be there. Good night.
Even if you are known to be the funny one, remind your friends that when they need you, you can always be serious and show up to support them.
Sending warm hugs to help you sleep well, my friend! Sweet dreams!
Tell your friend that at the end of the day, you will always be there for them to comfort and console them through anything.
They say that God sprinkles his blessings upon the earth every day, and I think I have caught one it's you! Wishing you a good night, and I love you.
Tell your friend or sibling how much of a blessing they are in your life and how lucky you are to have found them.
It feels really great to have a friend like you who I can always count on. Good night, sleep tight.
A little appreciation can go a long way in reassuring your friend that you see what they do for you and love them for it.
All I want is to wish you is a good night because, my friend, you are the very last thought on my mind before I go to sleep!
Everyone likes being special to others, and what is more special than being the last person someone thinks of before they sleep?
Thanks for calling me and talking with me till late at night. Now, you need a good sleep. Good night my friend.
If your friend goes out of their way to be there for you, even in the middle of the night after finding out that you are upset or disturbed or unable to sleep – you should reach out and thank them for it.
A friend is someone who believes in u when you don't believe yourself. Good night, dear friend!
Even when you are going through tough times and are not able to believe in yourself, your friends always have an unshakable belief in your character.
Wishing you comfort, happiness, and a good night's sleep!
Being a well-wisher means telling them that you want good things for them – not just now but for their entire lives, in every which way.
May you sleep well and have a good night rest. Tomorrow will be a great day for you.
Tell your BFF that you care that they have a good day in the morning in this cute and subtle way at night.
To Mother
Cherishing your mom through a heartfelt goodnight can make not just their night but their entire week. For people who sacrifice so much for you, it only takes very little to make them very happy. So, what are you waiting for? Pick one of the below quotes and send them to your mom and dad and make them smile before they close their eyes to fall asleep.
As you wrap uptight and turn off the lights, I hope you have the sweetest dreams to match your smile tonight!
Mom's smile is the best thing in the world, so use that to wish her sweet dreams and make her smiles.
You've scared away monsters and battled bed bugs all of my life, so rest easy tonight knowing that you deserve it.
Your mother is the one who probably tucked you into bed every night with a goodnight's kiss and told you fun stories. Appreciate her for that and wish her goodnight.
To the woman who tucked me in every night, I can never repay you enough for those nights of security and comfort.
Moms are champions and have always made us feel safe, even at night when the monsters are out to get us.
You have been there for me in strength, courage, and guidance all of my life; you are my favorite superhero. Sweet dreams.
Not only do mothers give us food, safety, and security – they also give us great advice and insight to keep us going through the tough phases of life.
The days may seem long, but the years are short, so tonight, I give thanks to have been given another day with you.
In the long term, before you can even realize it, your parents are too old to do too many fun activities with. Keeping this in mind, remind your mom that even if it seems short, you always appreciate and love her.
Goodnight to the best mom in the world, may Lord bless you with a beautiful rest. I love you, mom.
Every mother is unique and wonderful in her own way. And obviously, for each person, their mom is the best thing that has ever happened to them. So thank your mom for that.
To Father
Your dad has surely sacrificed a lot for you throughout his life and provided for your needs, wants, and dreams. Even though you might not be able to fully return the favor – you can surely put a smile on his face before he sleep at night. These quotes will make his sleep much sounder, knowing that his kid is thinking of him.
Thank God I'm a daughter to the best Dad in the world, and I would make you proud of me dad, hope you had an amazing day sir, goodnight Dad.
Trying to be a good kid is easier said than done, but letting your dad know that you are trying to make him proud will make you the best kid in his own world, and he will keep thinking of you.
I'm so lucky to have a lovely and caring father like you; I live my everyday life by the light of your wisdom, thank you for giving me the best guidance, goodnight dad.
Dads always know what the right thing to do is and will give their kids advice. Even though it is sometimes unsolicited, it is still so useful in the long run.
I have never seen a father as amazing as you. Thank you for making Mom smile every day, praying for a beautiful night for you, goodnight daddy.
If your mom and dad have a great relationship, it can be the best motivation to go find your own life partner. Thank your dad for always making your mom so happy and content throughout her life.
Inspirational Nighttime Quotes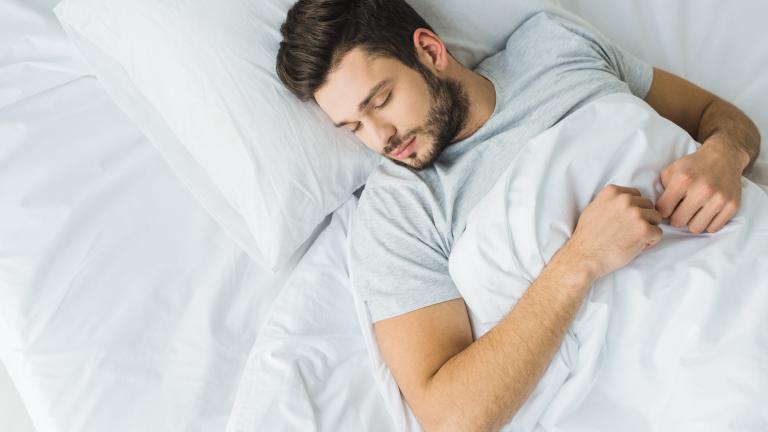 Sometimes, when you are talking to a friend or acquaintance that is looking for motivation – here are a bunch of quotes to send them to give them a little boost at the end of the day. These may also be a great collection for you yourself to look at when you are feeling a bit down at the end of a long tiring day to give a push of motivation for the next day and even to sleep in a good mood.
Before you fall asleep every day, say something positive to yourself
Practicing gratitude as a regular thing can be very useful for yourself in the long run. It will put you in a good mood and also contrast how good your life is even on the worst of your days.
Always end the day with a positive thought. No matter how hard things were, tomorrow's a fresh opportunity to make it better.
Keep the thought that tomorrow is another opportunity just waiting for you. So even if today was not optimal, you could always fix it tomorrow.
Disappointment always arrives before hope, and the darkness of night comes before dawn. Don't lose hope now because things will brighter with the new day. 
Always remember not to lose hope at night. On the contrary, try to remember that before the brightest light comes, the darkest night and things always will look up.
It is not in the stars to hold our destiny but in ourselves
We are the writers of our own fate and life. We make the decisions regarding everything that we do, and it is fair to think that at night, when we look up at the stars that we hold all the cards in our hands.
This is the end of the day, but soon there will be a new day.
If someone is having a bad day, you can remind them that tomorrow everything new will come our way.
Stars can't shine without darkness.
On dark days, you should remember that the stars need the darkness to shine the brightest.
Life always offers you a second chance, is called tomorrow.
The next day of a terrible day needn't be another terrible day, so look forward to tomorrow!
Quotes That Will Make The Next Day More Exciting
Sometimes the best gift you can give someone is a wish at night that will continue into the morning. This can be a motivational quote, some nice comment about them, or how they inspire you in even a little way. This will make them not only sleep well at night but also wake up feeling invigorated and ready to conquer the day.
The hard times will pass, everything will get better, and the sun will shine brighter than ever.
When the sun goes down, so should your worries. Let yourself rest, knowing fully well that good things are coming your way.
Never fear shadows. they simply mean there is some light nearby 
If you have been frightened by the shadows, keep in mind that there is surely some light close by. Without the light, there would be no shadows, so keep going!
As the night gets dark, let your worries fade. Sleep peacefully knowing you've done all you can do for today.
Once you are done with a day, you can only think back and be kind to yourself. Do not give up or lose hope easily.
Night is the wonderful opportunity to take rest, to forgive, to smile, to get ready for all the battles that you have to fight tomorrow.
Night time is the turning period for everyone. It is when you can sleep well, rejuvenate and ready yourself for the next day and the challenges and unknown battles it will bring.
Quotes That Reinstate The Importance of Sleep
Some of us often fail to recognize how important sleep can be in our lives and avoid it. Here are a bunch of quotes that will remind you just how vital good rest at night can be for your overall health. These can be sent to anyone that you want to remind to be healthy and sleep well or even read by yourself to push yourself to stop scrolling on social media and close your eyes at night.
Man should forget his anger before he lies down to sleep
Never go to bed with the burden of anger on your shoulders. Try to get rid of negativity before hitting the bed so you can have peaceful dreams.
Your future depends on your dreams, so go to sleep.
In your dreams, you might see things that will motivate and push you towards your ultimate goals in life, so do not be afraid to fall asleep.
A well-spent day brings happy sleep.
Whether you have had a good day or what a good day – sleep will only make it better, complete, and well-rounded.
No day is so bad it can't be fixed with a nap.
Even if during the day you are frustrated and cannot go on any longer, a nap is bound to make you feel much better.
There is a time for many words, and there is also a time for sleep
Everything has its own place and time, and one of those things is certainly sleeping and its importance.
A good laugh and a long sleep are the best cures in the doctor's book.
Most things can be cured by going to sleep and resting your brain. Even if there is a problem you are unable to find the solution to, sleeping can take your mind off it and give it the opportunity it needs to recalibrate.
Early to bed and early to rise makes a man healthy, wealthy, and wise.
Even though we have all heard this saying right from day one, it is vital to keep it in mind and try to abide by it. It will ultimately make us healthier and happier individuals.
Happiness consists of getting enough sleep. Just that, nothing more.
Happiness is derived from the simplest of things, the least of which is getting a goodnight's sleep.
Without enough sleep, we all become tall two-year-olds
Being cranky like a toddler is not far from how unrested adults behave. It is because our brains cannot function in their maximum capacity and will annoy us endlessly. As a result, this annoyance will spread to those around us, making us hard to tolerate.
Funny Goodnight Quotes
Sometimes before going to sleep, what you need is a good laugh. For that, we have a compilation of hilarious goodnight quotes to share with your loved ones so you can share a few giggles before resting your mind and body at night. This will put you in a much better mood and even let you have good dreams. Sleeping in a bad mood is often associated with nightmares and disturbed sleep, which is best avoided as they do not let you reap the rewards of a goodnight's sleep.
Some people talk in their sleep. Lecturers talk while other people sleep
Marriage is good for those who are afraid to sleep alone at night
People who say they sleep like a baby usually don't have one
There is no hope for a civilization that starts each day to the sound of an alarm clock. Good Night.
Let the most beautiful dream come to you tonight, Let the sweetest person come in your dream tonight, But Don't make it a habit, Because I'm not free every night. Good Night!
Dear sleep, I know we had problems when I was younger, but I love you now.
Depending on who you are saying goodnight wishes to, this list caters to all of them. So, before you go to sleep tonight, pick up your phone and text/call your loved ones to give them a goodnight quote that will have them thinking of you as they lay down to sleep, and maybe even in the morning as they wake up with a smile on their face.