Illustrated and written by Haruichi Furudate, Haikyuu follows the story of a young Hinata Shoyo. The little giant inspired this little boy, and he aspired to become a great volleyball player.
Adapted and written by Production I.G and Shonen Jump, respectively, Haikyuu grew in popularity exponentially after being voted the best sports anime of the decade.
The story never fails to leave the audience with emotions by displaying the moments even a non-volleyball can experience. Unlike the other current sports anime, this has a unique way of storytelling.
This not only grasps the audience's attention but also gives them knowledge about the sports themselves. After the initial release of Haikyuu, its impact could be felt. As a result, the number of volleyball players in Japan also grew exponentially.
Hinata loses to Kageyama in his first-ever volleyball match. This sparks a rivalry between these two individuals, and he wants to defeat him badly. With this aim in mind, Hinata joins the Karasuno team and finds Kageyama there.
They both form a setter-spiker combination and aim to bring Karasuno back to its original self. Furthermore, they want to go to the Nationals and play on the Orange Court against the other teams.
Each player on the Karasuno's volleyball team will overcome their fears and perform their best. So, speaking of those things, here we have listed the best 20 Haikyuu matches, which were the most impactful ones in the entire series.
20. Karasuno High vs. Aoba Jōsai High Part 2
Aoba Jōsai fought very well against Karasuno. Every player gave 120% effort. They didn't allow the other team to move an inch on the scoreboard. Kentarō Kyōtani, the newest recruit of Seijō, was a worth-watching player. He is also known by his name Mad Dog. Despite scoring points, he also lost some because of his recklessness and temper.
Tadashi Yamaguchi, the pinch server, also gained some points for Karasuno and redeemed himself by proving that he is not a spineless player. Yūtarō Kindaichi, the right-hand player of Tōru, decides not to give up. He fought great by spiking the ball when the Mad Dog interfered.
After such an intense match, Karasuno won against Seijō. It scored 2:1 set points and marked its victory. Tobio is a volleyball genius, and Tōru had to bow unwillingly in front of him, thus acknowledging his skills.
This was an important moment for Tōru as he took his first step toward realizing his losses and the quality he lacks for being an exceptional volleyball player.
By the end of the game, Hajime Iwaizumi is seen praising Tōru for being the best setter they could ever deserve and have. Thus, it marks the first bump with Tōru.
19. All The Matches We May Not See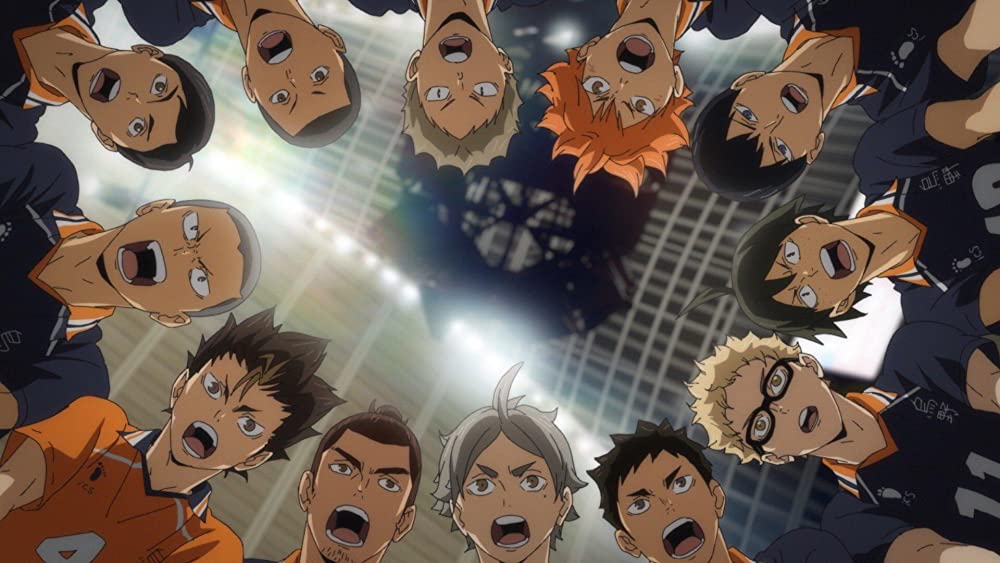 It is safe to say that Haikyuu will not be ending with just its fifth season. The manga officially concluded in chapter 402, and the fourth season started with chapter 207 and concluded with chapter 292. So, plenty of content is still left to be seen and adopted. So, there will probably be the sixth season of Haikyuu as well.
There is no guarantee that we will get to see the match against Nekoma or the rest of the Nationals. We also don't know what will happen to these characters in the future. However, knowing that the manga has more in its store, it is impossible not to want more time to spend with these characters onscreen.
18. Yamaguchi's Upset Over The Loss
Yamaguchi is among the most well-written characters in this entire series Haikyuu. Initially, he was cast as the freckled lackey of Tsukishima.
Even Yamaguchi sees himself as a side character among the other first-year students. He decided to do something about it and, with time, developed into an irreplaceable friend, a flawed and tenacious player.
Instead of fading into the story's background, he worked hard and made himself a vital pinch server. Because this is the only purpose he operates for, his every miss serve is heartbreaking to witness.
17. Hinata's First Encounter With Kageyama
This pilot episode of Haikyuu establishes the beloved pair of the show's protagonists with grace. The friction seen between Kageyama and Hinata makes them compelling.
It is mainly because they have to work with each other one day. The loss faced by Hinata is gut-wrenching because he is the sole member of his team who profoundly and truly cares about volleyball.
His teammates care for him. This is far from anything that Kageyama has experienced—knowing that these two will one day provide the support the other lacks. Nevertheless, this provides a satisfying start to the story.
16. Karasuno Vs. Datko
During the initial days of Haikyuu, Dateko was the first real challenger that Karasuno faced in the Interhigh competition. These teams already share a history. Most portion of the character establishment of Asahi is based on the fact that he could not break through the Iron Wall of the Date Tech.
When these crows fly and break through, victory is overwhelming. But, Haikyuu is not a show about winning; it is indeed about getting back on your feet after falling.
15. Kitagawa Daiichi Junior High vs. Yukigaoka Junior High
This match is unpopular and is not known by many Haikyuu fans. They might remember that it is the exact match in which Shōyō and Tobio laid their eyes on each other. If they had not met then, the best games would not have been seen in Haikyuu. Thus, this first match is significant to them,
This first match drew the viewers' attention to the show and established a relationship between Shōyō and Tobio.
But will they continue to fight against each other, or will they help one another? Viewers had these big questions in mind after seeing a match between these two teams.
14. Owls Vs. Cats: 3-on-3
This practice game of 3-on-3 happened on the 5th day of the Tokyo Training Camp. Owls consisted of Kōtarō Bokuto, Keiji Akashi, and Shōyō Hinata. Cats had Tetsurō Kuroo, Lev Haiba, and Kei Tsukishima on their team. Since this wasn't an official game, only a few scenes were shown.
However, the scores for the two sets are 10 points for the Owls and 12 points for the Cats in the second set. In the seventh set, Owls scored 15 points, and the Cats scored 16.
When the training camp ended, the winner was not revealed. So, only the scores for these two sets were told, and it is up to the imagination of the fans regarding which team won this practice game.
13. Nekoma High Vs. Nohebi Academy
This was a "Snakes vs. Cats" match where the team captain of Nohebi, Suguru Daishō, can be seen kissing the referee, the crowd, and the linesmen. The unfair tactics used by Nohebi decrease the high level of defense created by the kitties. The insults from them bring Nekoma's self-destruction.
Libero Morisuke Yaku was forced to leave the court because of his sprained ankle, so Lev and Yūki Shibayama (the substitute) brought Nekoma to the path of its victory.
If spoken metaphorically, Lev is like the sleepy club of Nekoma who awakes into a lion. He carried powerful attacks against the opponent team. Yūki was instrumental in tying the score for Nekoma.
While Yūki was backing Lev, the latter realized how every member was connected and thus echoed the sports slogan of the team, "Connect." The fault could not be tied to one individual if a player did not perform well. By the end of this game, Nekoma had a win by 2-0 due to the efforts put in by Lev.
12. Karasuno High Vs. Johzenji High
Johzenji High is a treat to the eyes during the first round of the Miyagi Prefectural Spring Preliminary Qualifiers. The court is made into a fun playground where Yūji Terushima (2nd-year captain) and his team seem too carefree.
Thanks to the unpredictability brought by Yūji and the recklessness of Karasuno, a synchronized attack is launched at the moment. Johzenji High was seen shifting from its slogan of "Valor and Simplicity" in the game. However, this doesn't mean that they can not be idealized or can't hold a candle to the motto of "Wild and Free."
11. Karasuno High Vs. Wakutani Minami High
Takeru Nakashima (3rd year wing spiker) dreams of becoming the following Little Giant and is also the core of Wakutani Minami's determination. Deploying the defenses of Wakutani as weapons, he made sure that they were not bothered when Shōyō and Tobio used their Quick Strike.
It has never happened before that the fans of these Haikyuu don't get surprised by the wonder of the Quick Set. This battle is of the teams that have their style; a championship between a former powerhouse school Karasuno and a championship school Wakutani Minami is worth a watch.
The top 4 are at stake, so, Wakutani could improve themselves on Day 2 of the Miyagi Prefectural Spring Quarter Finals.
10. Nekoma Vs. Sarukawa (Spring Inter-High Nationals)
Nekoma in Haikyuu: to the Top is seen facing the Nekomata's team Sarukawa Tech. Both teams were defensive, which led to long rallies. Furukawa Tech is well aware of the capabilities Kenma possesses and hence targets him.
They aimed to hit the ball so that A-pass couldn't be performed by Nekoma, which would ultimately help Kenma be in a constant move. Unfortunately, karma is the one who can not move more than what is required of him, and he gets tired quickly in these long rallies.
Kenma getting tired meant that Nekoma's brain was removed from the game. Their plan seemed to be working. Kenma found it challenging to move around and tripped on his feet. He comes up with a plan and moves to his position. But, it was a diversion to make an open set.
The Furukawa Tech players realize they are being tricked and continue playing the game. Near the end of the match, each move was played with perfection. But, this got interrupted as Yaku could not get to the ball properly.
This leads to Kenma making an extra effort. Nekoma won the game and moved to the third round. In this Nekoma match, the opposing team couldn't do much.
9. Karasuno Vs. Date Tech (Inter-High Qualifiers)
When Asahi was in the second year, Karasuno, in the Spring Inter-High Qualifiers, collided with Date Tech. In this match, Karasuno faces the Date Tech's Iron Wall. Asahi faced the wall and lost his confidence as the Ace. Nishinoya got annoyed as he expected the attackers to keep doing their job as long as he held the ball.
As the team tries to enter the finals again in Season 1, they face Date Tech in their second Qualifier match. This was a chance for Asahi to prove himself as the Ace again and blast through the Iron Wall. However, Kageyama and Hinata equip the freak quickly, leaving their opponents in shock.
Asahi keeps up his efforts to break the iron wall, and Nishinoya keeps saving his team from a Kill Block. During this, one of the most iconic moments of Nishinoya can be seen as he digs the ball too far.
Through these constant attacks, Asahi can finally break through as the ball drops down on the Date Tech's side.
8. Karasuno High Vs. Nekoma High (Practice game)
This best Haikyuu matches between the two teams was regarded as the Battle of the Garbage Dump. Coach Nekomata and Coach Ukai were friends and wanted this match to take place officially.
But they both retired and unfortunately, this match could never happen. So when Nekomata returned from retirement, Takeda sensei used his connections and arranged a practice match.
In Haikyuu, the team of Nekoma is well known for its receives which are derived from the increased reflexes similar to that of a cat. Even though they don't have the best attackers, they still manage to win games with the help of their persistence.
As the match begins, Karasuno tries to break the defense of their opponents by using the freak quickly.
So, Kenma assigns middle blocker Inuoka to block Hinata. As the play continues, the freak quick is stopped for the first time and continues to be arrested after that. Karasuno loses the game, but a bond develops between these two teams.
7. Karasuno High Vs. Fukurodani Academy (Practice Game)
Coach Keishin Ukai said that if Karasuno won this match against Fukurōdani (also regarded as the best team in the Tokyo Training Camp), the player would get to feast on the barbecue. Third-year Kōtarō Bokuto (the wing spiker of Fukurōdani) taught how to disrupt the opponents through his stillness rather than motion.
Karasuno is a former powerhouse school that tries to improve itself in Haikyuu season 2 in the training camp. Hinata also wants to improve. He starts believing that he should keep his eyes open during the freak quick.
Kageyama thinks his selfishness might cost the team its balance, but he wants to step up. Thus, both start working on themselves to improve their quickness. Hinata begins his training with Ukai to understand the attacks in a better manner. Coach Keishin Ukai suggests that Kageyama start spinning the ball so it stops at the point of contact for Hinata.
In the training's final week, they face Fukurodani High, which is known to be in the top 4 schools across the globe. During this match, Hinata shows his new array of attacks taught him by Bokuto. Kageyama and Hinata are happy to bear the fruits of their hard work.
During the match, Boluto made several accurate cross-shots, but he started losing focus. As a result, he misplaces his attacks, and because of that, he enters emo mode.
Fukurodani was used to his slumps, so they had to cover up for themselves. In the end, he is left to win the game for Fukurodani and thus regain back his confidence.
6. Aoba Johsai Vs. Shiratorizawa Academy
Those who want to see Aoba Jōsai High defeat will naturally support Shiratorizawa Academy. This is the same team that smashed Aoba Jōsai High along with Tōru, its Great King.
It is a pity that the fans could not witness how the match unfolded. They would have seen the mighty strength Shiratorizawa possesses and Wakatoshi Ushijima's unbeatable strength. This match was presented in the anime in still frames, and the fan's jaws dropped at the scenes of Karasuno fighting Shiratorizawa in the third season.
5. Fukurodani Vs. Nekoma (Spring Inter-High Qualifier Semi-final)
Nekoma and Fukurodani face each other in the Haikyuu OVA: Land vs. Air seminfinal. Bokuto quickly gets the spotlight as his shots are very accurate as the match begins. First, Yaku Morisuke and Nekoma Libero received their cross-shots.
Bokuto's cross shots are well known, so they decided to block them before the game started. However, Bokuto's cross shots were on-point, and he kept piling them.
Kenma had a plan against this, and they must allow Bokuto to hit a few more straight shots before blocking him. After a few minutes, Lev comes and makes a few mistakes. After Kenma scolds him, he focuses more on his game and scores high spikes.
As the match continued, Nekoma started bringing his plan of blocking Bokuto into action. His straight shots start getting blocked as Nekoma's defense fills in the gaps left. Akashi realized something was wrong with him as he remembered how Bokuto excelled in one part of the game.
So he is not able to do something else. Akashi takes responsibility and is asked to hit a cross-shot. In the end, Fukurodani wins the game and goes to the final, where it faces Itachiyama.
4. Karasuno Vs. Aoba Johsai Part 1 (Inter-High Prefectural Qualifiers)
Karsuno faces Aoba Johsai for the first time in Haikyuu, and Kageyama is ready to face his fears as the team is filled with his previous teammates. Many fans know that Tōru underestimated Tobio since middle school as he feared the evolution he would have.
As the match begins, Kageyama loses focus on his goal to win the game as a team and not just by himself. He notices his old teammates giving their best, which did not happen when they played together. After a few scenes with Oikawa, he is subbed out so that he can calm down and watch how Sugawara is playing.
As Sugawara came, he started to assess everyone. He was collected and calm and played by the book. Communication was an essential part of his play, and he looked out for the condition in which his teammates were. Then, Kageyama is brought back to the game to boost their attack.
Kageyama coming back in the game meant Hinata could now perform his quick freak. The match continued, but no improvement was seen in Karasuno. Then, Ukai used Yamaguchi as a pinch server. This was the first game for Yamaguchi, so he messed up but hoped the next one would be better.
As the match went into its third set, both teams refused to give up. Hinata started using his broad but wasn't able to continue it. So, no other options were left, and Kageyama used the freak quickly. Unfortunately, his monster fast gets blocked, and Karasuno ultimately loses the best Haikyuu match and gets eliminated from the Qualifiers.
3. Date Tech Vs. Aoba Jōsai
Date Tech has the 3-man Iron Wall, thanks to Kanji Koganegawa, the big-boned giant, or the super-sized setter. He is a golden infant, and even if he's clumsy, he is guided well by Kōsuke Sakunami so that he doesn't make any silly mistakes during the best Haikyuu matches.
Takanobu Aone (the 1st iron wall) is the middle blocker, and he serves as the undisputed backbone. On the other hand, Kenji Futakuchi (the 2nd iron wall) performs as a wing spiker and a good blocker.
Date Tech's Iron Wall was brutally smashed by the Ace of Aoba Johsai- Hajime Iwaizumi. This gave Aoba Johsai a complete win by 2-0.
Despite losing, Kanji vowed that he would improve so that he doesn't bring shame to the Iron Wall of Date Tech. However, Takanobu warned him that it is not always the strong and tall ones who are hard to block. By this, he implied that even short players like Shōyō Hinata bring challenges to the game.
2. Karasuno High Vs. Shiratorizawa Academy (Spring Inter-High Qualifiers)
This is among the best Haikyuu matches shown in the anime. However, the intense battle between Karasuno High and Shiratorizawa Academy makes this the best game. This exceeded the fans' expectations and brought fame to the series through its dramatic animation, great storytelling, and superb OST.
Karasuno is seen facing Shiratorizawa in the Finals. We see how much of a monster Ushijima Wakatoshi is. The second set is the battle between the various middle blocker, Tedsou Satori, and Tsukishima Kei.
Tendo Satori makes use of his Guess Blocking and shuts the freak quickly. Tsukishima comes out with a plan to stop Ushijima. They are seen using Total Defence, where they force Ushijima to hit a straight, which Nishinoya then digs.
During the final set, Tsukishima hurts his finger, which forces him to go to the infirmary. In this interval, Hinata must make all attempts to stop and block Ushijima. Ukai suggests he make a soft block, which he does.
Tsukishima returns to the court, and Ushijima gets increasingly frustrated as the rallies get longer. Finally, Karasuno uses a synchronized attack for Hinata to score the final winning point for the Shiratorizawa match. These opposing teams played well.
1. Karasuno Vs. Inarizaki (Spring Inter-High Nationals)
Karasuno team is seen facing the Inarizaki High, who were the runner-ups in the Inter-High Nationals. The couple had Osamu, Atsumu- The Miya Twins, Middle Blocker Suna Rintaro, and Ojiro Aran. This best Haikyuu match began with the dual wielder Atsumu's brilliant serve.
We also saw Inarizaki's cheer squad impacting the game from their seats. However, Hinata was so overwhelmed with seeing Hoshiumi Korai play that he started jumping as high as possible, thus changing the point of impact.
Later, when Hinata and Kageyama display their freak quickly, Atsumu Miya also tells Osamu to go for the same. The Miya Twins are successful because they are the only alternatives that can do this in Haikyuu. As the best Haikyuu match goes on, Tanaka starts sinking, so he makes a comeback with an insane cut shot and thus wins the first set.
In the second set, Captain Shinsuke Kita of Inarizaki is seen. He is a punctual individual who performs to the best of his abilities. Nishinoya is also seen in this best Haikyuu match fighting his weakness of overhand.
However, the moments in this Inarizaki match that grasp the attention is watching Hinata's growth. He is seen playing well against Aran and Rintaro, and by the end, when all start to play as fast as they can, Hinata calms them down.
FAQ's
Who Is The Number 1 In Haikyuu?
Wakatoshi Ushijima is the number 1 player in Haikyuu. He is the Ace and captain of Shiratorizawa. He is also among the top 3 Aces in the country.
Which Team Wins Nationals Haikyuu?
Ichibayashi High won the Spring Nationals after they defeated Kamomedai and Fukurodani.