No one wants to attend boarding school, right?! But, in these fictional boarding school movies, these setups make us wanna have a boarding school life.
The concept of boarding school is that you live where you study, like Hogwarts School of Witchcraft and Salvatore Boarding School for the Young and Gifted. Every Potterhead out there is still waiting for their Hogwarts letter to arrive so they can attend the boarding school.
So, we present you the 20 Best Boarding School Movies to make your fantasies come alive:
20. Zoey 101: Chasing Zoey
Release Date: 

May 2, 2008

Director: 

Steven Hoefer

Writer: 

Dan Schneider

Cast: 

Jamie Lynn Spears, Paul Butcher, Sean Flynn, Kristin Herrera, Christopher Massey, Alexa Nikolas, Erin Sanders, Matthew Underwood, Victoria Justice, Austin Butler.

IMDb: 

8.6/10

Rotten Tomatoes: 

Not yet rated.
Zoey 101 is a four-season long tv series. The last episode of the fourth season and series finale came out in the form of an hour-long movie. The episode was named "Chasing Zoey."
Till now, four series with 61 episodes have been released. The story revolves around teenager Zoey Brooks who attends Pacific Coast Academy, which previously was only a boys' school. All through the series, Zoey and her companions explore life as teens in a boarding school. As the series advances, the gathering of companions develops nearer together.
19. A Little Princesses
Release Date:

 May 10, 1995

Director: 

Alfonso Cuaron

Writer: 

Richard Lagraven

Cast: 

Liesel Matthews, Eleanor Bron, Liam Cunningham, Vanessa Lee Chester, Taylor Fry, Heather DeLoach, Kesley Mulrooney, Rusty Schwimmer, Arthur Malet, Errol Sitahal, Camilla Belle, Rachael Bella, Kaitlin Cullum, Lauren Blumenfeld, Darcie Bradford.

IMDb:

 7.6

Rotten Tomatoes: 

97%
A Little Princesses is based on a novel of the same name by Frances Hodgson Burnett. Sara is shipped off to a strict boarding school in New York after her dad enrolls in World War I. At the point when he is assumed dead, the headmistress, realizing she won't get any more cash, powers the young lady to turn into a worker.
18. Cracks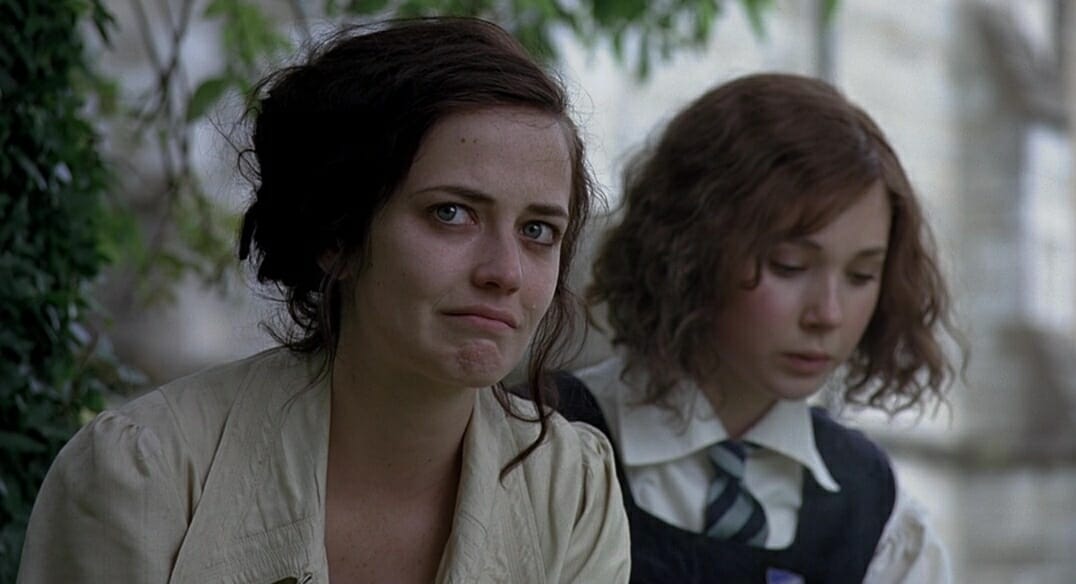 Release Date: 

December 4, 2009

Director: 

Jordan Scott

Writer: 

Ben Court, Caroline Ip, Jordan Scott

Cast: Eva Green,

 Juno Temple, Maria Velverde, Imogen Poots, Sinead Cusack,

IMDb: 

6.6

Rotten Tomatoes: 

45%
Cracks are another brilliant screenplay movie based on the novel of the same name written by Sheila Kohler.
Set during the 1930s in an English boarding school called St Mathilda's, the story fixates on a faction of young girls who love their baffling jumping teacher, Miss G (Eva Green) (in the film, we discover that Miss G is an understudy at similar school where she presently works and may try and have progressed forward at the school after she graduated).
Di Radfield (Juno Temple) has a keen interest in Miss G and is firm #1 and an instigator of her gathering. However, at the point when a delightful new student: a young Spanish lady named Fiamma Corona (María Valverde), shows up at the school, Miss G's center is moved away from different young ladies.
It turns into a triangle: Miss G gets progressively fixated on Fiamma, is upset by Miss G, and transparently nauseated by the educator's lip services and double dealings, and Di is horrendously desirous and makes Fiamma's life damnation.
17. The Awakening
Release Date: 

November 11, 2011

Director: 

Nick Murphy

Writer: 

Stephen Volk, Nick Murphy

Cast: 

Rebecca Hall, Dominic West, Imelda Staunton, Isaac Hempstead-Wright, Lucy Cohu, John Shrapnel, Shaun Dooley, Andrew Havill, Anastasia Hille.

IMDb: 

6.4/10

Rotten Tomatoes: 

62%
The Awakening is a horror drama film.
The film revolves around Rebecca Hall, who is a writer and a ghost hunter. After World War I, she is sent to investigate a boy's boarding school in England.
Although, it turned out that the situations there were quite bizarre and were out of her league.
16. She's The Man
Release Date: 

March 17, 2006

Director: 

Andy Fickman

Writer: 

Ewan Leslie

Cast: 

Amanda Bynes, Channing Tatum, Laura Ramsey, James Snyder, Emily Perkins, Alex Breckenridge, Robert Hoffman, Vinnie Jones, David Cross, Julie Hagerty, John Pyper-Ferguson, Brandon Jay McLaren, Cliffton Murray, Jonathan Sadowski, Amanda Crew, Jessica Lucas, Lynda Boyd, Katie Stuart, Robert Torti, Mark Acheson.

IMDb: 

6.3/10

Rotten Tomatoes: 

43%
She's the Man is an American Teenage comedy sports film adapted by Twelfth Night by William Shakespeare.
Viola Hastings is a young high schooler lady who plays for Cornwall's soccer group until the group gets cut. After that, her fantasy is to play for the North Carolina Tar Heels.
In the meantime, her twin brother, Sebastian (James Kirk), should sign up for Illyria, an elite boarding school, yet he covertly goes to London with his juvenile band.
Viola consents to cover for himself and chooses to make herself look like Sebastian, to join their young men's group, and beat Cornwall to demonstrate their mentor and her presumptuous ex, Justin, are wrong for recommending the undoing of the women's soccer group. With the assistance of her beautician companion, Paul, she is changed into "Sebastian" and goes to Illyria in his place.
Viola fell in love with her handsome roommate, Duke. As if this was not enough, Viola's twin returns earlier than expected and found out that she is impersonating him.
15. Never Let Me Go
Release Date: 

September 15, 2010

Director: 

Mark Romanek

Writer: 

Alex Garland

Cast: 

Carey Mulligan, Keira Knightley, Andrew Garfield, Kazuo Ishiguro, Ellan Purnell, Sally Hawkins, Izzy Meikle Small

IMDb: 

7.1

Rotten Tomatoes:

 71%
Another novel-based movie of the same name written by Kazuo Ishiguro, Never Let Me Go, is one of the best films based on the boarding school life of three friends entangled in a love triangle.
The film starts with on-screen subtitles making sense that a clinical leap forward in 1952 has allowed human life expectancy to be reached over the past 100 years.
The movie is narrated by a 28-year-old girl Kathy. The movie is divided into three phases. First, Kathy is a young girl who spent her childhood at a boarding school called Hailsham. It also features her two other friends, Tommy and Ruth, who are in a relationship. Although, Kathy is also infatuated with Tommy.
Phase II is about the young adulthood time of the three. Now, they reside in a cottage on a farm. Events turn, the story takes place, and Kathy leaves them.
Phase III, the last phase, is about Kathy, who got what she was destined to.
14. Level 16
Release Date: 

February 20, 2018

Director: 

Danishka Esterhazy

Writer: 

Danishka Esterhazy

Cast: 

Katie Douglas, Celina Martin, Peter Outerbridge, Sara Canning, Alexis Whelan, Amalia Williamson.

IMDb: 

6.1/10

Rotten Tomatoes: 

83%
Level 16 is a sci-fi thriller movie that shows similarities to the novel Never Let Me Go.
Level 16 follows a gathering of young ladies who inhabit a "school" that teaches them about how to be ideal young ladies for families that they are informed will ultimately embrace them. Finally, two young ladies cooperate in uncovering reality with regard to their bondage.
13. If…
Release Date:

 December 19, 1968

Director:

 Lindsay Anderson

Writer: 

David Sherwin

Cast: 

Malcolm McDowell, Richard Warwick, Christine Noonan, David Wood, Robert Swann, Peter Jeffery.

IMDb: 

7.4

Rotten Tomatoes:

 90%
Will you have the courage to stand against your seniors who have bullied you? Well, three friends from a boy's school tried to do so, but things just got more bizarre for them. The movie was originally aired on December 19, 1968, although it made it to the U.K.'s screens in March 2002.
The film opens at a conventional British state-funded boarding school for young men in the last part of the 1960s, as the students return after the late spring for another Michaelmas expression.
Mick Travis (Malcolm McDowell) shows up concealing his face as he has grown a mustache and rapidly shaves it off. He, Wallace (Richard Warwick), and Knightly (David Wood) are three non-traditionalist young men in the lower 6th structure, their penultimate year.
They are watched and abused by the "Whips," upper 6th formers given authority as officials over the other young men. The lesser young men are made to go about as private workers for the Whips, who examine them as sex objects.
12. Strike! (All I Want a Do)
Release Date: 

September 4, 1998

Director: 

Sarah Kernochan

Writer: 

Sarah Kernochan

Cast: 

Kristen Dunst, Gaby Hoffmann, Rachael Leigh Cook, Monica Keena, Lynn Redgrave, Tom Guiry, Heather Matarazzo, Vincent Kartheiser, Shawn Ashmore.

IMDb: 

6.6

Rotten Tomatoes: 

67%
The film was limited to being released in the USA under the name "All I Wanna Do." Strike! is a comedy-drama that was also originally titled "The Hairy Bird."
During the mid-1960s, secondary school teenage girl Odette Sinclair (Gaby Hoffman) is moved, to her extraordinary consternation, from a coed organization to a New England all-girls boarding school.
In the wake of discovering that plans are in progress to combine Miss Godard's Girls School with a close-by young men's foundation, she and her sorority sister, Verena von Stefan (Kirsten Dunst), protest against the school.
All through, the pair are set in opposition to intruding school screen Abigail Sawyer (Rachael Leigh Cook).
11. The Emperor's Club
Release Date: 

November 22, 2002

Director: 

Michael Hoffman

Writer: 

Niel Tolkien

Cast: 

Kevin Kline, Emile Hirsch, Joel Gretsch, Embeth davidtz, Rob Morrow, Edward Herrmann, Harris Yulin, Paul Dano, Rishi Mehta, Jesse Eisenberg.

IMDb: 

6.9

Rotten Tomatoes: 

50%
Another novel-based movie. The Emperor's Club is based on the novel named The Palace Thief written by Ethan Canim. It revolves around the teacher-student relationship at a prep school (St. Benedict's Academy) near Washington, D.C.
William Hundert worked at a boarding school for young men called Saint Benedict's during the 1970s, where he was an enthusiastic worker of an art educator who endeavored to grant shrewdness and a praiseworthy feeling to his understudies.
He starts the school year by having a new understudy Martin Blythe read a plaque that looms over his entryway, which contains an assertion made by an old Mesopotamian ruler, Shutruk Nahunte.
The plaque sings Shutruk Nahunte's gestures of recognition. Finally, however, Hundert clears up that he didn't contribute anything of significant worth to his realm and subsequently failed to remember it today.
Hundert's focused life and homeroom are shaken when another understudy, Sedgewick Bell, is selected late in the class. Sedgewick has none of Hundert's standards and is the child of a U.S. representative. He regularly upsets class and does ineffectively in his schoolwork.
Hundert meets with Sedgewick's dad to discuss his way of behaving and to find that the representative needs interest in Sedgewick, past realizing he is getting through his classes.
10. Legally Blonde
Release Date:

 October 5, 2001

Director: 

Robert Luketic

Writer: 

Kristen Smith, Karen McCullah Lutz

Cast: 

Resse Witherspoon, Luke Wilson, Selma Blair, Matthew Davis, Victor Garber, Jennifer Coolidge

IMDb:

 6.4

Rotten Tomatoes: 

72%
Legally Blonde is a movie adapted from the novel of the same name written by Amanda Brown.
Male Female relationships can be a bit tricky. The movie starts and revolves around that only.
Elle Wood's boyfriend, Warner Huntington, breaks up with her as he thinks that she is not serious enough. He wanted to attend Harvard Law School and broke up with her to go there.
Although, Elle was determined to teach him a life lesson and got admission to the same school with a 4.0 GPA.
Will Elle go through the vampire's new boarding school? Will she be able to teach Warner a lesson? OR Will Warner be proved right that she is a dumb blonde who only knows fashion? Have to watch the movie to find out.
9. The Vampire Academy
Release Date: 

February 14, 2014

Director: 

Mark Waters

Writer:

 Daniel Waters

Cast: Zoey 

Deutch, Lucy Fry, Danila Kozlovsky, Gabriel Byrne, Sarah Hyland, Joely Richardson

IMDb: 

5.4

Rotten Tomatoes: 

55%
The Vampire Academy is based on the novel series of the same name written by Richelle Mead.
The Vampire Academy is a horror comedy-drama movie. It revolves around a teenage girl Rose Hathaway who is half vampire and half human.
Rose is sent to attend St. Vladimir's Academy boarding school. Rose is determined to protect her friend Lissa from the enemies from inside and outside the school.
8. The Wild Thornberrys Movie
Release Date:

 2002

Director: Cathy 

Malkasian Jeff McGrath

Writer: 

Kate Boutilier

Voice Cast: 

Lacey Chabert, Tim Curry, Jodi Carlisle, Flea, Danielle Harris, Lynn Redgrave, Tom Kane, Rupert Everett, Marisa Tomei.

IMDb: 

6.6

Rotten Tomatoes: 

51%
The Wild Thornberrys Movie is an animated adventure film based on a tv series of the same name.
Eliza Thornberry plays with a group of cheetahs in East Africa's Kenya after their mom, Akela, places her responsible for the fledglings. Unfortunately, at the point when Eliza strays not even close to the cheetahs' home, poachers abduct one of the cheetah fledglings, Tally.
Not set in stone to save the puppy, making her a more seasoned sister. Debbie educates her family regarding Eliza's shenanigans, which prompts her grandma Cordelia to carry her to a boarding school in London for her well-being, much to Debbie's disappointment since Debbie needs an ordinary life.
After showing up, Eliza finds her pet chimpanzee, Darwin, hidden away in her bag. He endeavors to mix in yet causes both himself and Eliza problems.
7. Descendants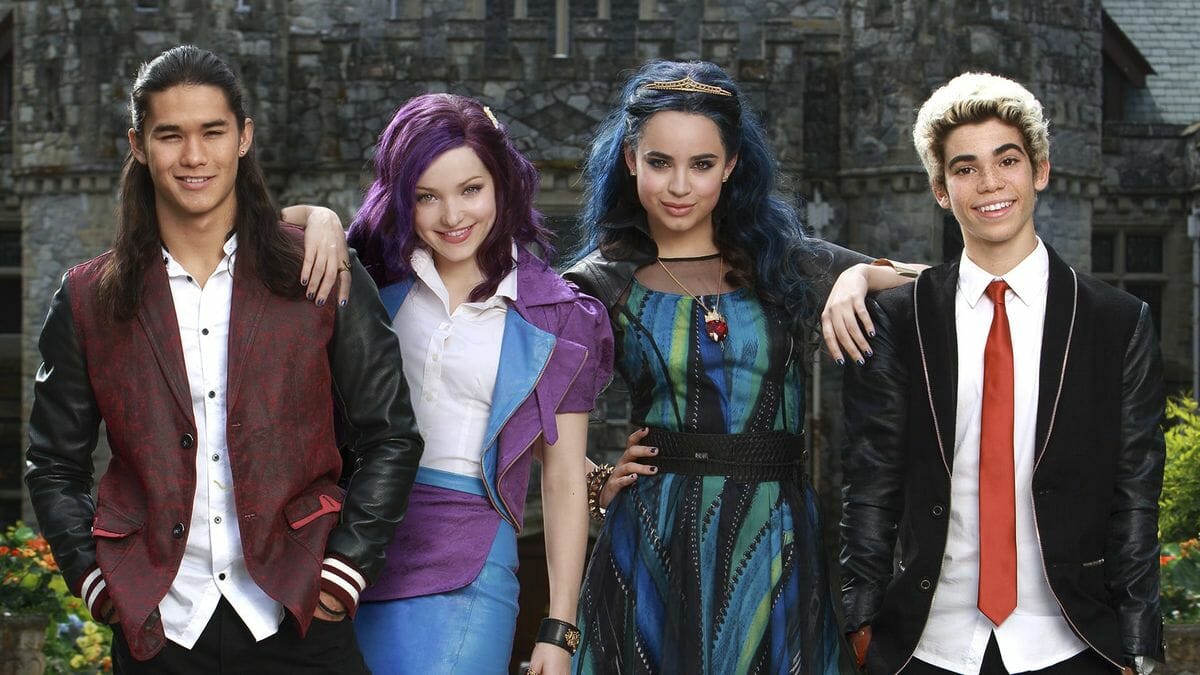 Release Date: 

2015-2019

Director:

 Kenny Orte

Writer:

 Josann McGibbon, Sara Parriott

Cast: 

Dove Cameron, Cameron Boyce, Sofia Carson, Booboo Stewart, Mitchell Hope, Brenna D'Amico, Sarah Jeffery.

IMDb: 

6.2

Rotten Tomatoes: 

67%
Descendants are one of the biggest tv movie and series franchises out there.
Till now, three movies, three short films, four tv series, one tv special, and three tv shorts & one musical have been released. Disney distributes the film and series.
The offspring of well-known and fearsome bad guys get a unique opportunity from the ruler of their realm to go to a prestigious prep school.
6. Go Figure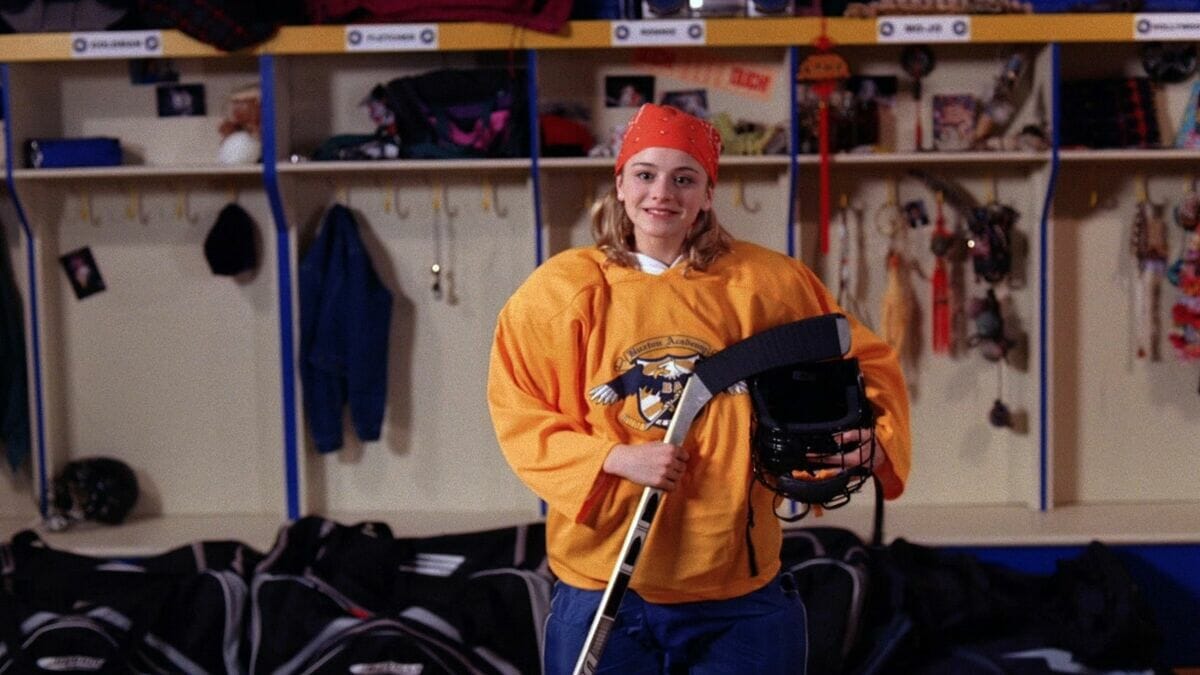 Release Date:

 June 10, 2005

Director: 

Francine McDougall

Writer: 

Patrick J. Clifton, Beth Rigazio

Cast:

 Jordan Hinson, Brittany Curran, Whitney Sloan, Ryan Malgraini, Tania Gunadi, Amy Halloran, Jake Abel

IMDb: 

5.6

Rotten Tomatoes: 

56%
Another Disney original movie gives us a glimpse of life in boarding schools.
Go Figure is about a 14-year-old Olympic-confident professional skater frantic to prepare with an eminent Russian figure skating trainer – enough to join the ice hockey group for the grant to join the establishment.
5. Rushmore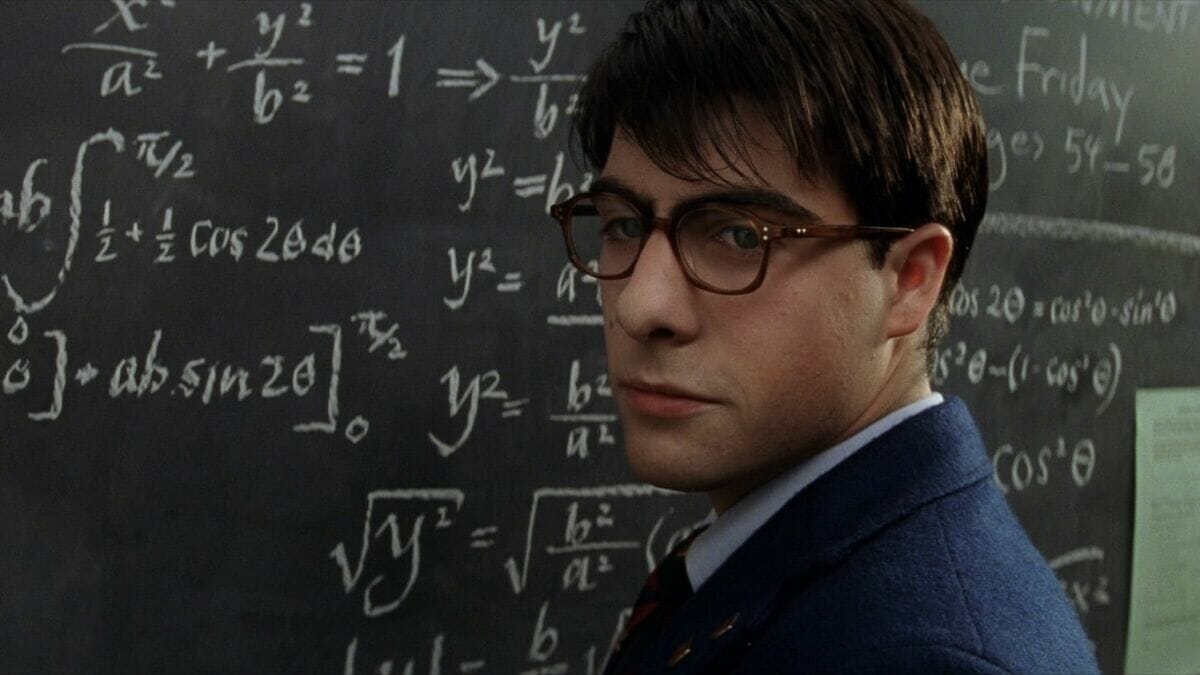 Release Date

: December 11, 1998

Director: 

Wes Anderson

Writer: 

Wes Anderson, Owen Wilson

Cast: 

Jason Schwartzman, Bill Murray, Olivia Williams, Seymour Cassel, Brian Cox, Mason Gamble, Sara Tanaka, Stephen McCole, Connie Nielsen, Luke Wilson, Owen Wilson.

IMDb:

 7.9

Rotten Tomatoes: 

91%
Rushmore is a teenage drama film that features the story of Max, an understudy at Rushmore Academy who succeeds at everything except scholastics. He meets and goes gaga for an educator, Ms. Cross; however, he later finds that his tutor is likewise infatuated with her.
This close student-teacher relationship is the reason why this movie is on the list.
4. Major Pyne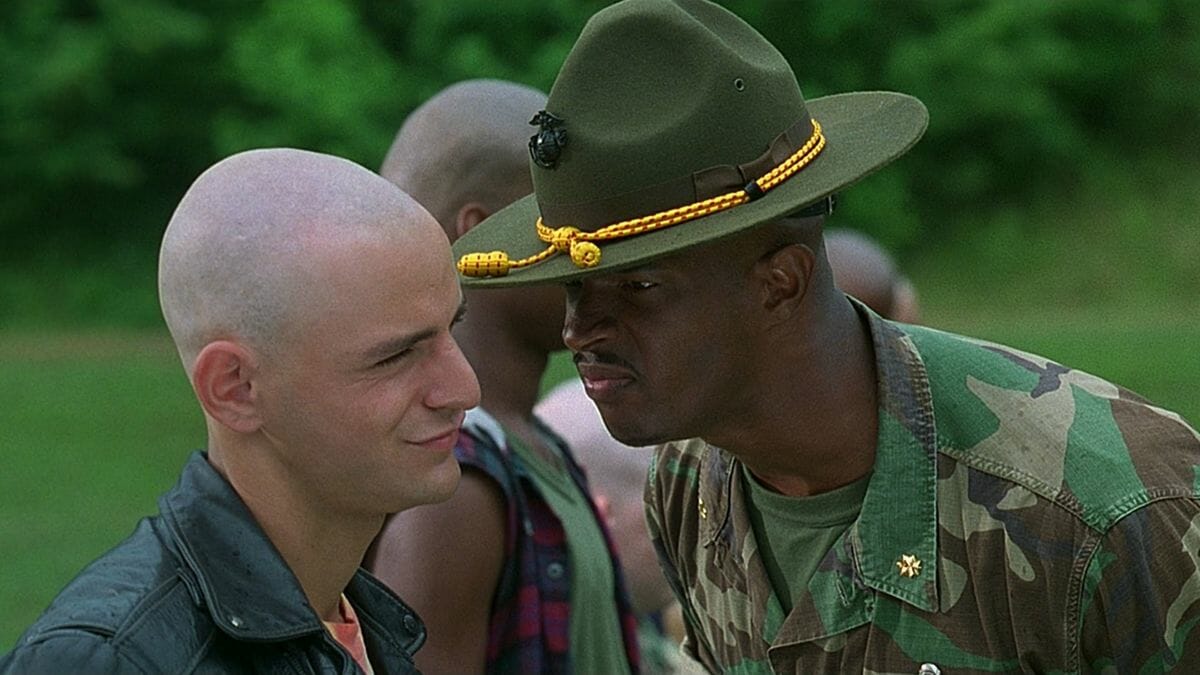 Release Date: 

March 24, 1995

Director: 

Nick Castle

Writer: 

Dean Lorey, Gray Rosen, Damon Wayans

Cast:

 Damon Wayans, Steven Martini, Karyn Parsons, Orlando Brown, Eddie Kaye, Damien Dante Wayans, Chris Owen, Andrew Leeds.

IMDb: 

6.2

Rotten Tomatoes:

 60%
Everyone once in their life thinks of attending military school. It seems fun until you have to get up early in the morning and run miles.
At the point when a late released fierce battle Marine to conform to regular citizen life, his boss takes him back to the military to prepare and lead a gathering of rebel JORTC recruits.
3. X-Men Series
Release Date: 

2000-2006

Director: 

Bryan Singer, Brett Ratner

Writer: 

Tom DeSanto

Cast:

 Patrick Stewart, Ian McKellen, Halle Berry, James Marsden, Anna Paquin, Famke Janssen, Shawn Ashmore, Alex Burton, Hugh Jackman, Rebecca Romijn.

IMDb: 

7.5

Rotten Tomatoes: 

80%
Who doesn't know about X-Men, right?! X-Men is an American film series based on Marvel Comics. Till now, there have been about three original movies, three Wolverine movies, four prequel films, two Deadpool films, and one spin-off movie.
X-men is one of the film franchises with a beyond-crazy timeline that changes with every movie. It involves Xavier School for gifted youngsters, which Professor X runs.
2. Dead Poets Society
Release Date: 

June 2, 1989

Director: 

Peter Weir

Writer: 

Tom Schulman

Cast: 

Robin Williams, Robert Sean Leonard, Ethan Hawke, Josh Charles, Gale Hudson, Norman Llyod, Kurtwood Smith, Dylan Kussman, Allenlon Powers, Leon Pownall, George Martin, Carla Belver, Jane Moore, Kevin Cooney, Clin Irving, Matt Carey, John Cunningham, Lara Flynn Boyle.

IMDb: 

8.7

Rotten Tomatoes: 

82%
Dead Poets Society has to make it to the top of the list. It is one of the best movies featuring life in boarding schools. Welton Academy gets going as an exhausting old-fashioned boarding school that the fundamental characters loathe going to due to its severe strategies.
They're completely devoted to their investigations since they realize it would dishearten their folks and influence their future, yet everything changes when their new teacher Mr. Keating shows up.
At first, students are surprised to see Keating's old teaching techniques, but the passionate English teacher inspires his students to "make their lives extraordinary."
1. Harry Potter Series
Release Date: 

2001-2011

Director: 

Chris Columbus, Alfonso Cuaron, Mike Newell, David Yates.

Writer: 

J. K. Rowling

Cast: 

Daniel Radcliffe, Emma Watson, Rupert Grint, Maggie Smith, Alan Rickman, Gary Oldman, Matthew Lewis, Bonnie Wright, Evanna Lynch, Tom Felton, Robert Pattinson, Alfred Enoch, James & Oliver Phelps, Michael Gambon, Ralph Fiennes, Helena Bonham Carter.

IMDb: 

7.5

Rotten Tomatoes: 

80%
Harry Potter has to be one of the best movies in boarding schools.
Harry Potter is one of the biggest film franchises ever. The movie starts with a young boy named Harry Potter surviving a lethal dark magic attack. Then, he finds that he is a wizard and makes his way toward Hogwarts, a boarding school for wizards and witchcraft.
Hogwarts has really interesting subjects like Defense against Dark Arts, Potions, Transfiguration, Charms, Herbology, Astronomy, and the History of Magic. Every year you get to experience an extraordinary magical life at the boarding school Hogwarts. You learn to do spells every year and get one step closer to becoming an extraordinary wizard or witch.
Harry Potter movies that feature life in Hogwarts:
Harry Potter and the Philosopher's Stone

Harry Potter and the Chamber of Secret
Harry Potter and the Prisoner of Azkaban
Harry Potter and the Goblet of Fire
Harry Potter and the Order of Phoenix
Harry Potter and the Half-Blood Prince
Frequently Asked Questions
Q 1. Which country is best for boarding school?
Switzerland provides the best boarding schools in the world. Switzerland provides you with a Swiss Boarding School, which gives you the best benefit of having fewer classmates so that the teacher can focus on every student. They also provide a very safe environment and community experiences.