Suppose you want to watch the best documentaries on HBO Max that are amazing, thought-provoking, and easy to understand. You are at your destination because we have listed the best documentaries being streamed on HBO Max. We have also included information on the directors and ratings of the documentary; the list also contains racial justice documentaries.
Documentary filmmaking can simply be explained as a nonfictional motion picture, and it's a kind of recording of events in its reality. It is mainly used to educate or maintain records of history. In the past, documentary movies were named "Actuality films" because of their nature. Documentaries are content that hasn't been practiced, or no script is involved in the shooting process.
25. Phoenix Rising
Director: Amy J. Berg
Cast: Evan Rachel Wood
IMDb: 7.1
Rotten Tomatoes Rating: 95%
Streaming Platform: HBO Max
An unsettling documentary called Phoenix Rising recounts Evan Rachel Wood's story of purported spousal violence. The actress initially refrained from disclosing the identity of her abuser. But Wood identified Marilyn Manson as her abuser when filming for the movie started in the summer of 2020.
The film explores the enduring issue of domestic abuse and how it may affect anyone, regardless of fame. Understanding the warning signs of abuse—from seclusion and grooming to power disparities, physical abuse, gaslighting, and death threats—is a terrifying reminder of what people experience daily.
24. Tony Hawk: Until the Wheels Fall Off
Director: Sam Jones
Cast: Stacy Peralta, Rodney Mu

llen, Mike McGill, Lance Mountain, Steve Caballero, Neil Blender, Andy MacDonald, Duane Peters, Sean Mortimer, and Christian Hosoi

IMDb: 8
Rotten Tomatoes Rating: 96%
Streaming Platform: HBO Max
The in-depth documentary Tony Hawk: Until the Wheels Fall Off focuses on Hawk's love of skateboarding and his life lessons from doing it. The passion, dedication, and tenacity needed to accomplish a particular feat are demonstrated to audiences in real-time.
With interviews with other well-known skateboarding personalities, previously unseen material, and unrestricted access to the skater, this film celebrates skateboarding culture in general and goes beyond Hawk's life.
23. Roadrunner: A Film About Anthony Bourdain
Director: Morgan Neville
Cast: David Chang and Éric Ripert
IMDb: 7.7
Rotten Tomatoes Rating: 91%
Streaming Platform: HBO Max
The culinary world was forever changed in 2018 when Anthony Bourdain's passing was reported. Roadrunner: A Film About Anthony Bourdain intends to examine Bourdain's life and career as a chef, author, and travel documentary filmmaker years after his passing. Not only is Bourdain well-liked by other illustrious chefs but also by the general population.
He rose to fame due to his accurate account of the competitive restaurant business in the book Kitchen Confidential. However, popularity came his way as a result of his travel program Parts Unknown, which gave viewers a better understanding of people in underdeveloped nations, conflict zones, and disaster zones through a shared experience: food.
22. The Vow
Director: Jehane Noujaim, Karim Ame
Cast: Keith Raniere, Nancy Salzman, Lauren Salzman, Clare Bronfman, Sara Bronfman, Emiliano Salinas, Nicki Clyne
IMDb: 7.1
Rotten Tomatoes Rating: 68%
Streaming Platform: HBO Max
The Vow is a thorough analysis of the emergence and demise of the NXIVM sex cult and offers a fascinating peek into the horrifying secrets unfolding within. It highlights interviews with former senior members of the institution, like Sarah Edmondson and Mark Vicente, as they flee the group and cooperate with law enforcement authorities to dismantle it and prosecute the culprits, focusing on the crimes of founder Keith Raniere.
The Vow reveals the horrible truth throughout two seasons, numerous hours of interviews, and masses of film and audio recordings of Raniere himself.
21. Love, Lizzo
Director: Doug Pray
Cast: Lizzo
IMDb: 6.7
Rotten Tomatoes Rating: NA
Streaming Platform: HBO Max
Love, Lizzo, a motivational documentary about the multi-hyphenate superstar, is directed by Doug Pray and combines musical performances, candid shots, and home footage. It examines how the flutist grew to be one of the world's most adored performers with Lizzo (Lizzo's Watch Out for the Big Grrrls) in the center.
Love, Lizzo, which features Grammy Award winners Cardi B (Hustlers) and Billie Eilish, emphasizes the icon's quick rise without avoiding the personal problems and obstacles Lizzo has faced. Lizzo exposes truths in Lizzo's tale, even when they are painful, and it is a lovely trip for any artist to go on.
20. Robin Williams: Come Inside My Mind
Director: Marina Zenovich
Cast: Robin Williams, Whoopi Goldberg, David Letterman, Billy Crystal
IMDb: 7.9
Rotten Tomatoes Rating: 94%
Streaming Platform: HBO Max
The documentary is based on life, or it can be said it is dedicated to Robin Williams. Robin Williams took his own life in 2014, which was quite a shock for everyone. Robin Williams comes inside as a window to his life from the point of view of his close family and friends. The documentary shows us that Robin was suffering from mental health for some time and finally gave his life.
It shows the time he was in San Francisco. The documentary also includes clips from his performance that let the viewers reminisce about him, and almost everyone knows he's a legend and no one can replace their beloved comedian. The documentary shows his life right from his childhood to his relationships and rise in the comedy world.
19. Breslin and Hamill: Deadline Artists
Director: John Block, Jonathan Alter, Steve McCarthy
Cast: Jimmy Breslin, Pete Hamill, Michael Rispoli
IMDb: 8.0
Rotten Tomatoes Rating: 100%
Streaming Platform: HBO
We might have seen few or significantly fewer documentaries on writing; there are not even a lot of movies based on the same. Writing has always been hard to portray through film. Writing has always been taken up from a random inspiration while walking on the road or watching a beautiful sunset. It is an art expressed through words, but sometimes words can't tell them too. The documentary also uses archival footage to give the added advantage of authenticity.
The documentary sheds light on the art of ink-stained journalism. It tells the story of Breslin and Hamill, who defined the newspaper in their time and used to work as reports and columnists in New York. It highlighted their struggles and challenges back in the 20th Century.
18. Grey Gardens
Director: David Maysles, Albert Maysles, Ellen Hovde, Muffie Meyer
Cast: Edith "Big Edie" Ewing Bouvier Beale, Edith "Little Edie" Bouvier Beale
IMDb: 7.6
Rotten Tomatoes Rating: 94%
Streaming Platform: HBO Max
The Maysles brothers visit Edith and her daughter in Grey gardens to make this documentary film. It shows the story of this mother-daughter who lived in isolation and in a high dropout society. However, now they are living in a crumbling place both metaphorically and literally. In this documentary, we get to see the wonderful lives of these ladies, and we get to know how fascinating they were in their time.
17. The Bee Gees: How Can You Mend A Broken Heart
Director: Frank Marshall
Writer: Mark Monroe
Cast: The Bee Gees
IMDb: 8.1
Rotten Tomatoes Rating: 96%
Streaming Platform: HBO
The documentary film documents the Bee Gees that were the talk of the town in the 1970s, and it also shows some footage of the same. The group was most known for "Saturday Night Fever." However, they were in-demand producers and songwriters in the 80s. The film also highlights the life of Barry Gibb, who was quite the handsome and charming man of that time.
16. Fake Famous
Director: Nick Bilton
Cast: Christopher Bailey, Dominique Druckman, Wylie Heiner
IMDb: 6.6
Rotten Tomatoes Rating: 73%
Streaming Platform: HBO Max
We all are following a dozen on influencers on various social media platforms; we have seen their content and always wondered about the number of efforts that go into making the content they put out for their audience. We have also thought we could do the same, but sometimes we can't keep the consistent positing that needs to be done as an influencer.
Fake famous makes us look at the lives of these influencers, and it doesn't boast about their followers and stuff like that but instead highlights the challenges they face and the responsibilities that come with being an influencer. It tells about the efforts that go in into making meaningful and engaging content. Some of them are fake, but the people taking this career seriously are responsible for influencing the people.
15. Going Clear: Scientology and the Prison of Belief
Director: Alex Gibney
Cast: Lawrence Wright, Mark Rathbun, Monique Rathbun, Mike Rinder, Jason Beghe, Paul Haggis, Sylvia Taylor, Sara Goldberg, Tony Ortega, Kim Masters
IMDb: 8.0
Rotten Tomatoes Rating: 95%
Streaming Platform: HBO
The documentary is based on a book by Lawrence that goes by the same name. It shows archival footage and interviews with Scientologists. It looks at the church of Scientology and its workings and shows the structure and methods through which religious leadership is practiced and preached. The film is also said to be in three different parts, the first being how these Scientologists got in, the second being about its founder, and the third about the abuse of power.
14. No End in Sight
Director: Charles Ferguson
Cast: Campbell Scott (Narrator)
IMDb: 8.2
Rotten Tomatoes Rating: 96%
Streaming Platform: HBO Max
It is a jaw-dropping insider's story of wholesale incompetence, recklessness, and venality. No end in sight examines the way wherein the critical mistakes of US coverage use of inadequate troop levels, permitting the looting of Baghdad, the purging of experts from the Iraqi government, and the disbanding of the Iraqi navy in large part created the insurgency and chaos that engulf Iraq. The documentary uses extensive interviews with the numerous people involved.
13. Everything is Copy
Director: Jacob Bernstein, Nick Hooker
Cast: Meg Ryan, Meryl Streep, Tom Hanks, Steven Spielberg, Mike Nichols, Gay Talese, Richard Cohen
IMDb: 7.4
Rotten Tomatoes Rating: 100%
Streaming Platform: HBO
It is about Nora Ephron, and this documentary is like a love letter from her son and a tribute. Nora's son has written as well as directed the film. It showcases the love of a son towards his mother as well as the harsh reality that exists in the world around us. One interesting thing is that Bernstein hasn't blindly sided with his mom but rather taken a step back and taken in the general perspective. Her son has even made use of home videos.
12. Street Gang: How We Got to Sesame Street
Director: Marilyn Agrelo
IMDb: 8.1
Rotten Tomatoes Rating: 95%
Streaming Platform: HBO Max
The documentary shows the efforts of the creators and the people behind the scenes, the artists, etc. It has proved to be one of the most influential shows for children for the longest time known. It contains exclusive footage of BTS. They put out their thoughts and views through puppets like furry characters and a big, beautiful cast that made the show memorable. The documentary is based on the book by Michael Davis.
11. At The Heart of the Gold: Inside the USA Gymnastics Scandal
Director: Erin Lee Carr
IMDb: 8.0
Rotten Tomatoes Rating: 100%
Streaming Platform: HBO
Scandals are all around us, and we've been shown dozens of scandals, including well-known people. At The Heart of the Gold: Inside the USA Gymnastics Scandal details the scandal of Dr. Larry Nassar, an athletic trainer for the gymnastics team of Michigan State. Viewers will get to know them inside the scandal.
He was accused of sexual harassment and sexually abusing the young female gymnasts on the team. He was accused of abusing more than two hundred women. However, after the case came to light, he paid for his sins, and his sentence was decided to be more than a hundred years. The documentary also has interviews with gymnasts.
10. Hoop Dreams
Director: Steve James
Writer: Frederick Marx, Steve James
Cast: William Gates, Arthur Agee
IMDb: 8.3
Rotten Tomatoes Rating: 98%
Streaming Platform: HBO Max
The documentary Hoop Dreams is about two young men who are both African American. Arthur Agee and William Gates had all the skills they needed to get college scholarships and a dream to play in the NBA. It documents their journey in high school and the difficulties they faced in this journey.
At one point, Arthur had to drop out of a private school and join the local public high school because of a lack of finance. It documents four years of their life and their dedication to playing even after unending injuries, all while also maintaining their grades.
9. Tina
Director: Dan Lindsay, T. J. Martin
Cast: Tina Turner
IMDb: 7.9
Rotten Tomatoes Rating: 92%
Streaming Platform: HBO
The docu-film sheds light on the life of one of the most prominent musicians, Tina Turner. The film acts as a parallel story to her memoir. Happiness becomes you, and this film is also dedicated to her son, who is no more. It tells a cautionary tale. The documentary has an emotional take to it and will leave viewers in utter disbelief. Listening to Tina's songs will never give you the same experience as you watch this documentary.
8. The War Room
Director: Chris Hegedus, D. A. Pennebaker
IMDb: 7.4
Rotten Tomatoes Rating: 96%
Streaming Platform: HBO
This documentary is about the presidential elections of the year 1992. It was quite a special election and has gone down in history. The election had three major candidates, and the result would be Bill Clinton ended in the white house. The documentary follows a trail of significant events in the campaign for Clinton.
The film shows the party's planned strategies and how smartly every aspect related to the elections was handled. It went on to take things as bad as the adultery scandal and the various other challenges that came its way.
7. Welcome to Chechnya
Director: David France
Writer: David France, Tyler H. Walk
IMDb: 7.9
Rotten Tomatoes Rating: 100%
Streaming Platform: HBO Max
We have all witnessed a different place that has been totally against the LGBTQ community. Even if they are accepted, sometimes the people around them are not ready to accept them. They would instead disgrace them and refuse to treat them as human beings with emotion.
Welcome to Chechnya will show you the harsh reality the community faces. Chechnya's authoritarian leader Ramzan Kadyrov has just randomly decided that there is no one from the LGBTQ community. The documentary shows us the lives of a group of activists fighting for rights in Chechnya.
6. Class Action Park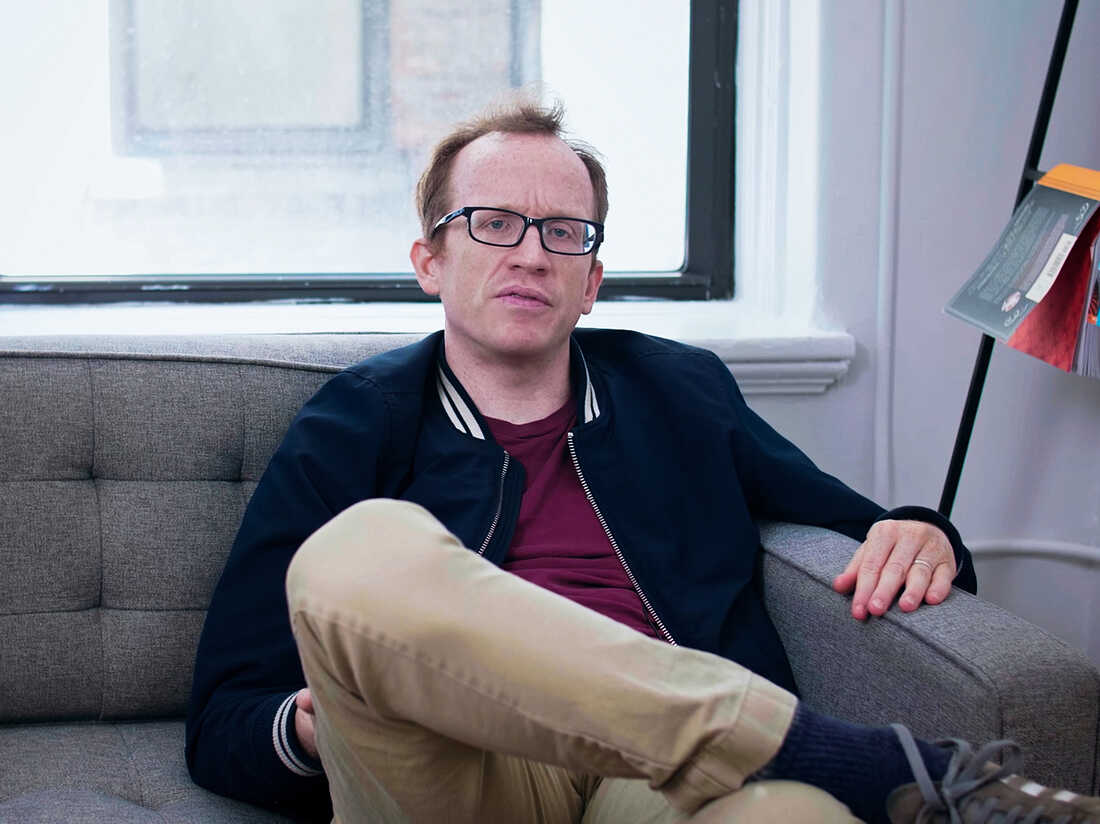 Director: Seth Porges, Chris Charles Scott III
IMDb: 7.0
Rotten Tomatoes Rating: 96%
Streaming Platform: HBO
The docu-film takes us through the stories of an action park. In the 1970s, New Jersey developed this new attraction after an amusement park, and water park opened. The park was envisioned to have no rules whatsoever. The first part has interviews with the employees that worked there in the past as well as some of the visitors. They are seen speaking up about the insanely dangerous rides and how it wasn't safe at all, but it was still working.
They spoke up about the Cannonball Loop, The Alpine Slides, The Tarzan swings, and the superspeed waterfalls. The next part also speaks up about the deaths that took place in that amusement park and how all the matters were just swept under the table to avoid the closing down of the park.
5. Transhood
Director: Sharon Liese
IMDb: 5.2
Rotten Tomatoes Rating: 86%
Streaming Platform: HBO
Transhood is one of the world-class documentaries that is regarding the LGBTQ community. It documents the life of Avery, who is seven; Leena, who is fifteen; Phoenix, who is four; and Jay, who is twelve. It is filmed over five years in Kansas City and follows the lives of the four teenagers. It's a new way of defining teenage years with different gender identities than what they are assigned at birth.
Transhood documents their family members' interviews, their views on the LGBTQ community, and how things change when someone comes out for the first time. It also talks about gender correction treatments and has beautifully portrayed something unusual in a very usual manner.
4. The Inventor: Out for Blood in Silicon Valley
Director: Alex Gibney
IMDb: 7.1
Rotten Tomatoes Rating: 79%
Streaming Platform: HBO
It tells the story of Elizabeth Holmes, who launched Theranos, a tech company, and she was the founder and the youngest female billionaire. It also documents the fraud that the company schemed. Finally, it tells us about the greatest scams in recent times that were carried out by a nineteen-year-old College dropout.
Elizabeth pitched the idea of simplifying the process of blood testing. However, it didn't work out, and it put a lot of lives at stake in the process. the documentary also has interviews with various people that were the prime elements in uncovering the scam.
3. Gimme Shelter
Director: Albert and David Maysles, Charlotte Zwerin
Cast: The Rolling Stones
IMDb: 7.8
Rotten Tomatoes Rating: 28%
Streaming Platform: HBO Max
The doc Gimme Shelter is about The Rolling Stones band, which was literally the pop culture of the 1960s and has made quite a history. However, the doc is mainly focusing on their Altamont Free Concert.
A lot happened in that concert, and it was a complete shocker to the audience, the performers, and the remaining world. Everyone should watch it if they are interested in rock music or any music for that matter. It also acts as the behind-the-scenes of the legendary band.
2. 4 Little Girls
Director: Spike Lee
IMDb: 7.8
Rotten Tomatoes Rating: 100%
Streaming Platform: HBO
The documentary is about a real-life event in 1963 on 15 September. It tells the heartbreaking story of when Klansmen blew up a bomb killing four innocent girls in Birmingham Street Baptist Church. The docu-film is set during the civil rights movement against black Americans. Four little girls is an absolute must-watch and should be remembered for a long time.
1. Mommy Dead and Dearest
Director: Erin Lee Carr
IMDb: 7.4
Rotten Tomatoes Rating: 100%
Streaming Platform: HBO Max
I think we've all seen twisted relationships, and this story of Dee Dee and Gypsy Blanchard just tops all of it. It tells us about the relationship between the mother-daughter, which resulted in the death of Dee Dee. The story goes about Dee Dee suffering from Munchausen by proxy, and she claimed her daughter was suffering from various illnesses and required care 24 by 7.
But in reality, Gypsy was excellent and faced abuse from her mother. The documentary takes us through the life of Gypsy and her struggle and how she fought back. It told us everything that led to the murder of her mother. It backs up the statements made in the documentary through evidence like receipts, pictures, etc.
To conclude, documentaries primarily educate the masses about past events with a realistic approach to the present time and include footage from the past. Therefore, if you like any of the above and have a subscription to HBO Max, you should watch these amazing documentaries as soon as possible.