Michael Keaton, or Michael John Douglas, is an American actor born on September 5th, 1951, in Kennedy Township, Pennsylvania, US. Keaton completed his education at Kent State University. He married Caroline McWilliams from 1982 to 1995 and had one son with her named Sean Douglas.
Keaton is a veteran actor and has given Hollywood some superhits and blockbusters like The Spotlight, Birdman, Worth, etc. In addition, he is a comedic actor and has played significant characters in superhero films such as Batman Returns, Spider-man Homecoming, Morbius, etc.
Keaton began his journey in Hollywood with a small, non-speaking role in Rabbit Test (1978), and his most recent work is Morbius (2022), wherein he plays the character Adrian Toomes and is seen in the post-credits scenes. Keaton's performance in Birdman landed him an Oscar nomination.
Some other of Keaton's movies, not mentioned in detail in this list, include Trial of the Chicago, Pacific Heights, starring Melanie Griffith, Matthew Modine, and Michael Keaton, First Daughter, starring Katie Holmes and Michael Keaton, My Life, in which Michael Keaton plays Bob Jones, etc.
Given below is a list of Michael Keaton movies ranked.
20. Gung Ho (1986)
Director: Ron Howard
Writer: Lowell Ganz, Babaloo Mandel
Cast: M. Keaton, Mimi Rogers
Rotten Tomatoes: 33%
IMDb: 6.3/10
Streaming Platform: Google Play
This film showcases the Japanese taking over an American car factory. Keaton plays the lead, Hunt, who works under a Japanese man, the executive in charge of the plant, and acts as a liaison between him and the employees. With the movie showing the struggle of these two to keep the factory in shape while maintaining a good work ethic and discipline amongst the employees, it is one frustrating comedy you would enjoy.
19. Johnny Dangerously
Director: Amy Heckerling
Writer: Harry Colomby, Jeff Harris
Cast: M. Keaton, Joe Piscopo
Rotten Tomatoes: 44%
IMDb: 6.5/10
Streaming Platform: Prime Video
Keaton plays Johnny Kelly, who, at home, is the goody-two-shoes who cares for his sick mother and brother, but outside this homely setting, he lives a life of bullets and car chases. While he can provide for his brother's law school aspirations through gangster work, Kelly or Johnny Dangerously must protect his now district attorney brother from the local crime boss and malicious Danny Vermin.
18. Dumbo (2019)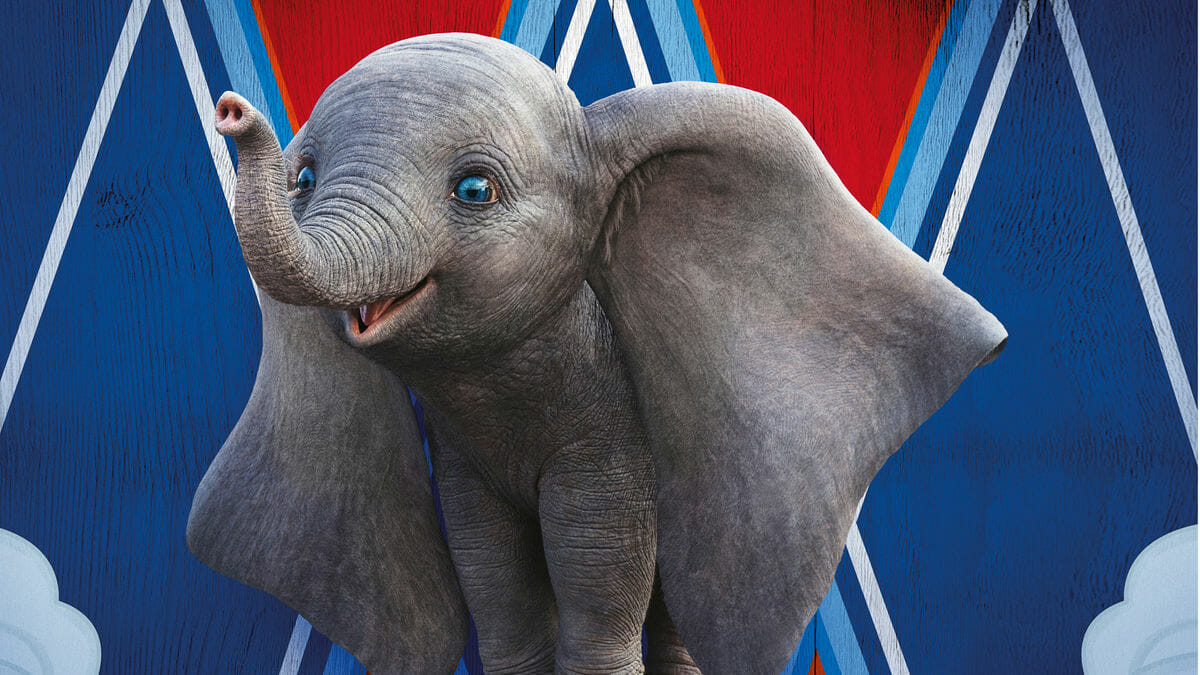 Director: T. Burton
Writer: Ehren Kruger
Cast: M. Keaton, Colin Farrier
Rotten Tomatoes: 46%
IMDb: 6.3/10
Streaming Platform: Disney+ Hotstar
When a circus performer is given the job of caring for a baby elephant, Dumbo, with enormous ears, the drama follows discovering Dumbo's flying abilities. Unfortunately, some men with malicious intent try and take advantage of this flying elephant situation. How will Dumbo's caretaker save him? It is a live-action version of the original from Disney.
17. The Dream Team (1989)
Director: Howard Zieff
Writer: Jon Conolly, David Loucka
Cast: M. Keaton, Christopher Lloyd
Rotten Tomatoes: 50%
IMDb: 6.5/10
Streaming Platform: Google Play
A comedy thriller film, the story talks about an unconventional psychologist. Dr. Jeff Weitzman (the psychologist) decides to take his patients on a trip to NYC to rejuvenate their lives. However, the two parties are separated, and adventures follow.
16. Clean And Sober (1988)
Director: Glenn Gordon Caron
Writer: Tod Caroll
Cast: M. Keaton, Kathy Baker
Rotten Tomatoes: 53%
IMDb: 6.7/10
Streaming Platform: Prime Video
Keaton stars as Daryl Porter, a successful real estate salesman in Philadelphia. However, being successful does not mean being clean, and Porter has a cocaine addiction. The movie shows his journey as he joins a drug rehabilitation program and tries to make amends in his life.
15. Cars
Director: John Lasseter
Writer: Dan Fogelman, Keil Murray, Phil Lorin, Jorgen Klubien, Joe Ranft
Cast: M. Keaton, Owen Wilson
Rotten Tomatoes: 74%
IMDb: 7.2/10
Streaming Platform: Disney+ Hotstar
Produced by Pixar and released by Walt Disney Pictures, cars depicts the story of a classy and arrogant race car, Lightning McQueen, that gets lost and stuck in a small town. When McQueen has to undo the damage he causes, he starts understanding the other cars of the small town and makes friends. But how does he leave them behind to win the Piston Cup?
14. Mr. Mom (1983)
Director: Stan Dragoti
Writer: John Hughes
Cast: M. Keaton, Teri Garr
Rotten Tomatoes: 75%
IMDb: 6.5/10
Streaming Platform: Prime Video
My Mom tells the story of Jack Butler, an automotive engineer in Detroit who changes into a stay-at-home dad to take care of his three young kids. At the same time, his wife restarts her career as an executive in the advertising industry.
13. Batman (1989) And Batman Returns (1992)
Director: Tim Burton
Writer: Jack Nicholson, Sam Hamm, Billy Dee Williams, Daniel Waters, Wesley Strick
Cast: M. Keaton, Jack Nicholson, Danny DeVito, Michelle Pfeiffer
Rotten Tomatoes: 72%, 80%
IMDb: 7.5/10, 7.1/10
Streaming Platform: PrimeVideo
The first installment of the Warner Bros.' initial Batman film series along with Tim Burton, this movie stars Michael Keaton's Bruce Wayne, Batman, and Jack Nicholson's Joker. These movies are arguably Keaton's best works.
Batman showcases the initial endeavors of the Caped Crusader in Gotham City as he also finds his first major archnemesis, a psychotic man famous as the Joker. The movie highlights and brings Keaton's talents into the limelight.
Batman Returns is the second installment of Keaton working with Warner Bros. It portrays the struggles of Bruce Wayne as he fights against the deformed villain, the Penguin, who wishes and threatens to eliminate all firstborn sons in Gotham City, and his ally Max Shreck, a corrupt capitalist, while also dealing with Catwoman.
12. The Founder (2016)
Director: John Lee Hancock
Writer: Robert Siegel
Cast: Michael Keaton, John Carroll Lynch
Rotten Tomatoes: 80%
IMDb: 7.2/10
Streaming Platform: Prime Video
An American biographical drama film is based on the life of the founder and owner of Mcdonald's. The film shows how Ray Kroc created McDonald's fast-food chain. This, however, was not achieved through simplicity and involved the interference of some conniving minds.
11. Worth (2020)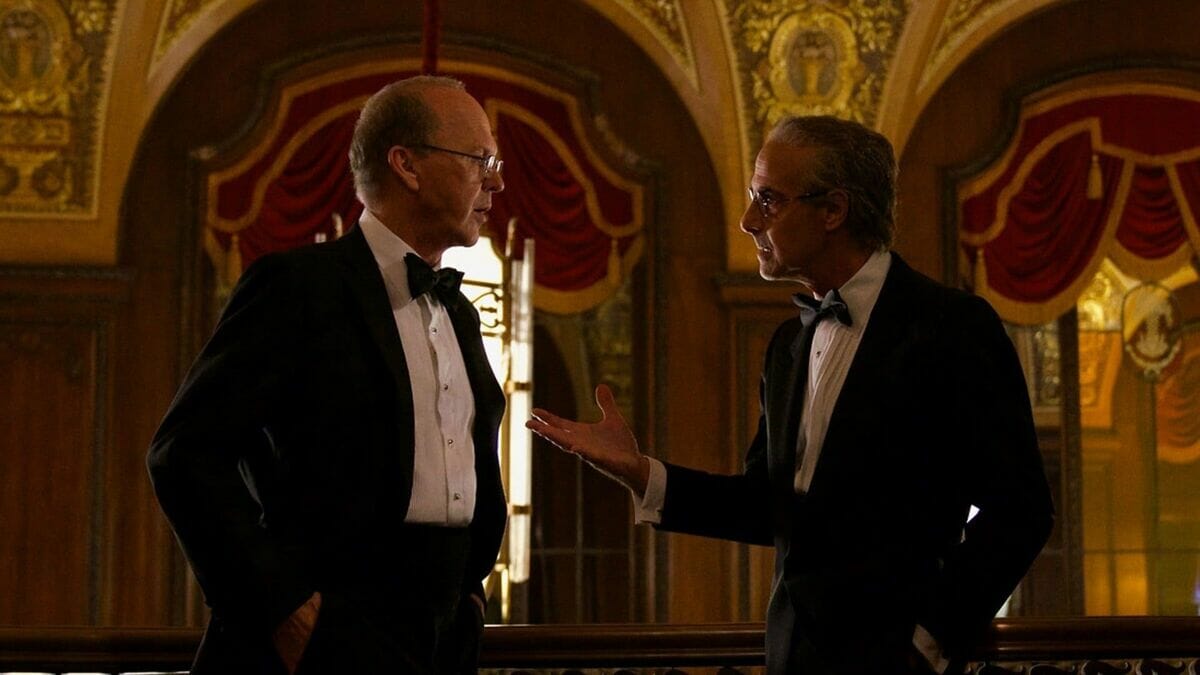 Director: Sara Colangelo
Writer: Max Borenstein
Cast: M. Keaton, Stanley Tucci
Rotten Tomatoes: 81%
IMDb: 6.8/10
Streaming Platform: Netflix
A biographical film, the movie is based on What Is Life Worth? by Kenneth Feinberg. Showing the handling of the September 11th Victim Compensation fund by Kenneth Feinberg, the film shows his struggles to fight administration, distrust, and politics to help the victims of 9/11.
10. Beetlejuice (1988)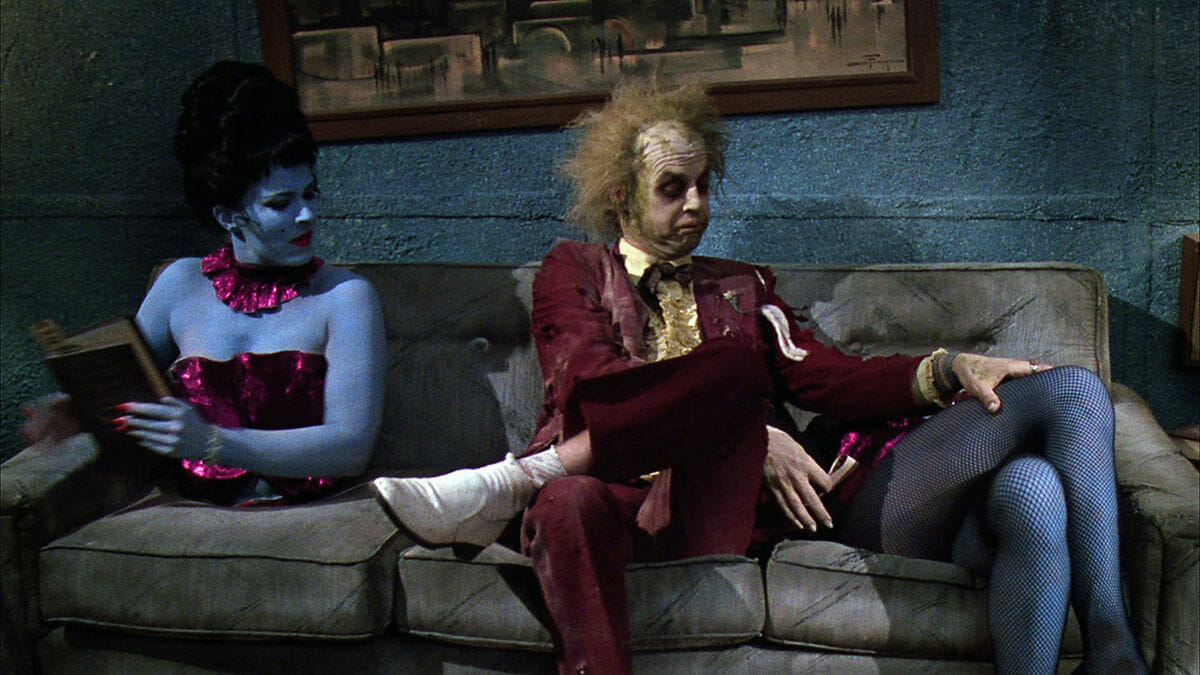 Director: T. Burton
Writer: Larry Wilson, Michael McDowell, Warren Skaaren
Cast: Michael Keaton, Geena Davis, Alec Baldwin
Rotten Tomatoes: 85%
IMDb: 7.5/10
Streaming Platform: Netflix
The movie whirls around a freshly departed couple who haunt their former home as ghosts. The pair contacted Betelgeuse (or Beetlejuice), an arrogant and deceitful "bio-exorcist," to frighten the house's new owners and make them flee. In this movie, Michael Keaton plays the role of Beetlejuice, the title character.
9. Jackie Brown (1997)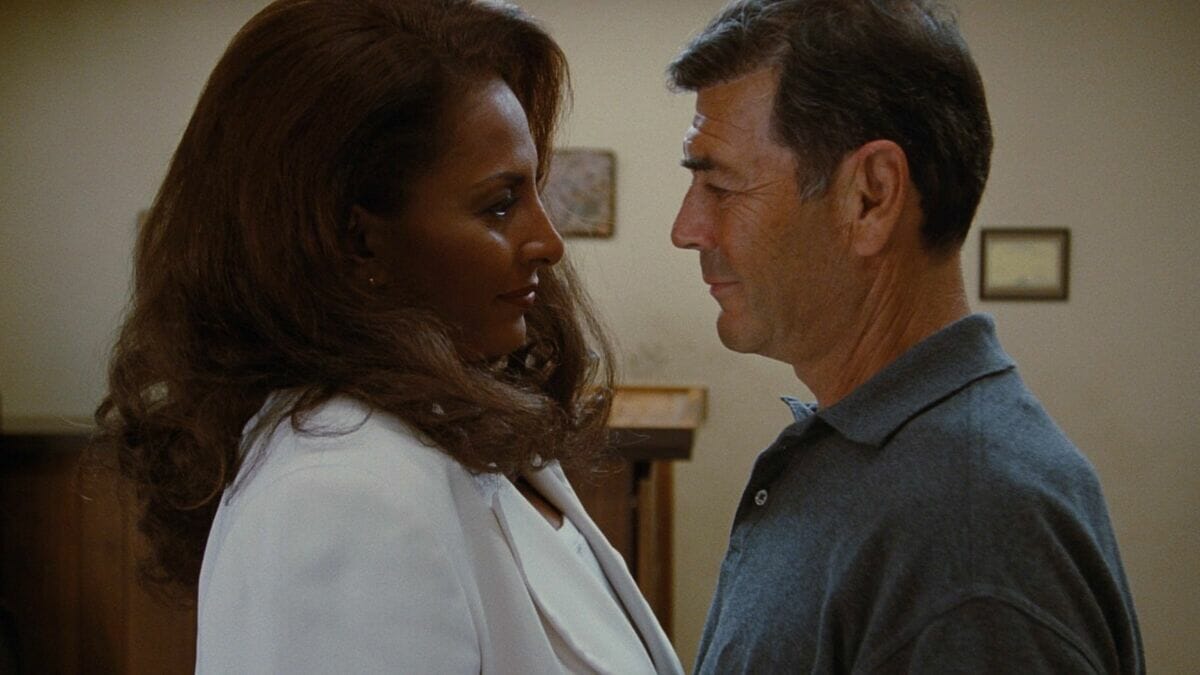 Director: Quentin Tarantino
Writer: Quentin Tarantino
Cast: Michael Keaton, Pam Grier
Rotten Tomatoes: 87%
IMDb: 7.5/10
Streaming Platform: Prime Video
The story revolves around Jackie Brown, an air hostess involved in smuggling with an arms dealer boss. When she is caught, the investigators give her the choice of either spending her days in prison or helping them bust her boss. What will Jackie Brown choose?
8. The Paper (1994)
Director: Ron Howard
Writer: Stephen Klopp, David Klopp
Cast: Michael Keaton, Robert Duvall
Rotten Tomatoes: 88%
IMDb: 6.6/10
Streaming Platform: Prime Video
The story portrays a busy day experienced by a newspaper editor in his personal and professional life. When Michael Keaton's workaholic character, Henry Hackett, the editor of the New York Sun, a local newspaper, realizes the importance of his life away from work, an alluring case is thrown his way. The movie shows Henry's endeavor to work on the subject while saving his marriage.
7. Much Ado About Nothing (1993)
Director: Kenneth Branagh
Writer: Kenneth Branagh
Cast: Michael Keaton, Keanu Reeves, Kate Beckinsale, Emma Thompson, Robert Sean Leonard
Rotten Tomatoes: 90%
IMDb: 7.3/10
Streaming Platform: Hulu
Much Ado About Nothing shows two people, Hero and Claudio, in love and about to marry each other. Hero's cousin, Beatrice, and Claudio's friend, Benedick, refuse to marry and claim they do not like each other. This, they try to prove through a verbal spar. The truth, however, is far from this. The movie shows the efforts put in by the to-be-couple trying to get these two to confess their real feelings to each other.
6. Birdman Or The Unexpected Virtue Of Ignorance (2014)
Director: Alejandro Gonzalez Inarritu
Writer: Armando Bo, Alexander Dinelaris, Nicolas Giacobone, Alejandro Gonzalez Inarritu
Cast: Michael Keaton, Edward Norton
Rotten Tomatoes: 91%
IMDb: 7.7/10
Streaming Platform: Prime Video
The film portrays the journey of a faded and washed-up actor who once played and was famous for his superhero films Birdman as he tries to find his way and land a Broadway adaptation of Raymond Carver's What We Talk About When We Talk About Love.
5. Night Shift (1982)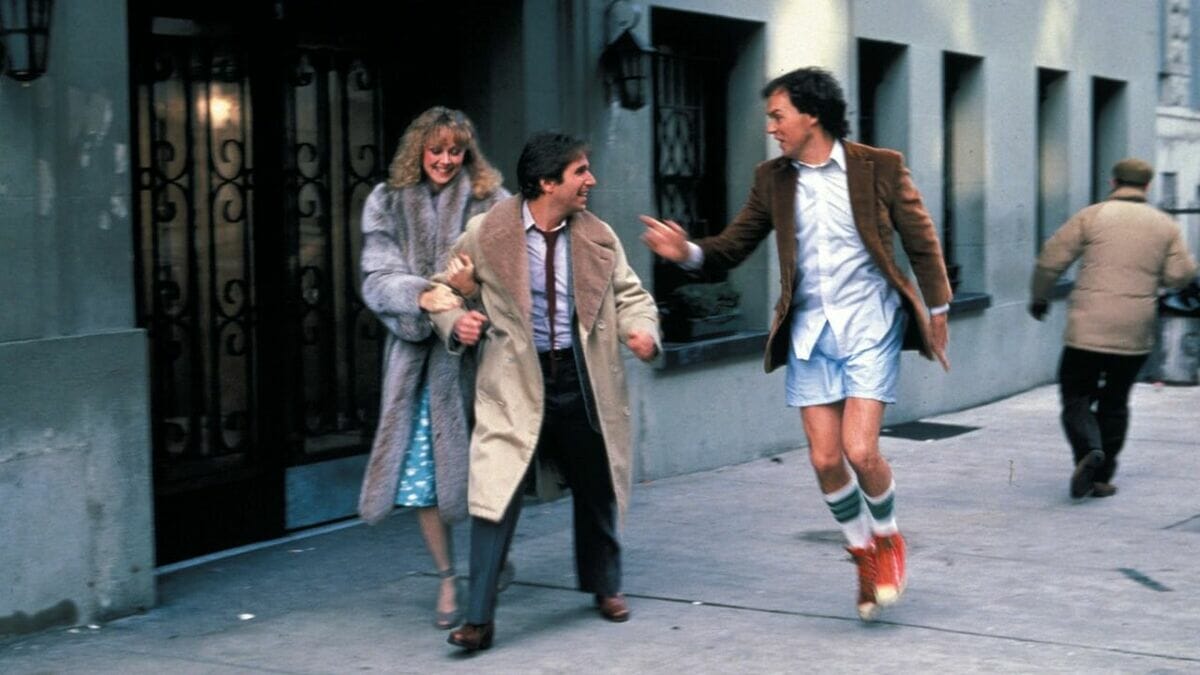 Director: Ron Howard
Writer: Lowell Ganz, Babaloo Mandel
Cast: Michael Keaton, Henry Winkler
Rotten Tomatoes: 92%
IMDb: 6.5/10
Streaming Platform: Google Play
When Chuck gives up as a stockbroker, he decides to work an easy night shift job. This plan, however, is quickly discarded when his co-worker, Bill, enters the picture. Bill convinces Chuck to turn the morgue they work at into a brothel for Chuck's prostitute neighbor, Belinda, and the duo starts working as her pimps.
4. Spider-Man Homecoming (2017)
Director: Jon Watts
Writer: Jonathon Goldstein, John Daley, Jon Watts, Christopher Ford, Chris McKenna, Erik Sommers
Cast: Michael Keaton, Tom Holland
Rotten Tomatoes: 92%
IMDb: 7.4/10
Streaming Platform: Disney+ Hotstar
The movie portrays the life of the friendly neighborhood superhero as he tries to win over Tony Stark, aka Iron Man, and become an avenger. However, things become messy when Spidy deals with the Vulture on his own while Peter Parker tries to woo Liz.
3. Spotlight (2015)
Director: Tom McCarthy
Writer: Tom McCarthy, Josh Singer
Cast: Michael Keaton, Mark Ruffalo, Rachel McAdams
Rotten Tomatoes: 97%
IMDb: 8.1/10
Streaming Platform: Prime Video
Following the "Spotlight" team of The Boston Globe, the oldest investigative journalist newspaper division in the US, the movie focuses on the widespread cases of systematic sex abuse of children in Boston and nearby areas by religious figures. The film is loosely based on the story of the Spotlight team, the 2003 Pulitzer Prize for Public Service.
2. The Other Guys (2010)
Director: Tom McCarthy
Writer: Tom McCarthy, Josh Singer
Cast: Michael Keaton, Mark Ruffalo, Mark Wahlberg
Rotten Tomatoes: 79%
IMDb: 6.6/10
Streaming Platform: Prime Video
The movie revolves around two ambitious officers in New York City that wish to be promoted. When fate lands them such an opportunity, they do not waste time and start working together to achieve success like their idols. However, things don't quite go as planned due to their clashing personalities.
1. Toy Story 3 (2010)
Director: Lee Unkrich
Writer: Michael Arndt
Cast: Michael Keaton, Tom Hanks
Rotten Tomatoes: 98%
IMDb: 8.3/10
Streaming Platform: Disney+ Hotstar
Toy Story 3, the third film in the franchise, shows the journey of Woody, Buzz, and the gang as Andy leaves for college. While Andy plans to take Woody to college, the other toys are donated to a daycare center by mistake. Woody takes over to bring them back home while Buzz and the others uncover the shenanigans going on at the daycare and make their escape.