Nowadays, if you want to sit back and relax without tension, a better option is to binge-watch and have a perfect time. This option is known as anime, which is also known as a manga series or animated television series.
In today's time, anime is the most talked about thing to binge-watch. Of course, many people must already know what anime is. But for those who don't know, anime is a kind of animated series or a Japanese animation that the name itself can guess.
Such anime series focuses on various aspects simultaneously, which can attract a lot of audiences at the same time. Moreover, it also covers multiple genres simultaneously, including action, drama, thriller, comedy, romance, and whatnot. The anime series is full-packed entertainment for the viewers.
Over the years, various anime series have gained worldwide recognition and love from anime fans. One of which is the manga series named One Piece. One Piece story is still very famous among the audience, and it consists of 102 different volumes now, and the show is still running.
The genres covered in the series are adventure and fantasy and revolve around mainly two characters, Monkey D. Luffy and Gol D. Roger, of which Monkey D. Luffy is the main character.
As One Piece is a pirate empress-themed series that revolves around different pirate kings. The series consists of various characters, most of which are always shipped together.
The One Piece ships are very excited. So, in this article, we will discuss the most talked about one-piece vessels in the series.
So, for all the one-piece ships fans out there, this article is meant for you all. To know more about such ships, keep reading the article till the end.
1. Luffy And Nami
He starts the list with the most dangerous power couples named Luffy and Nami. Luffy's origin story is interesting as he is also a straw hat pirate. He and Nami are the most famous ship in the fandom.
While Luffy and Nami initially started as "just friends" after Nami became attached to Luffy and his whole cake island. She witnessed Luffy's trustworthy nature and saw Luffy as the love of her life.
Name is the only one who can stop Luffy from being rude and reckless. She always prevents him from falling into dangerous situations. Now the exciting part is to see whether this ship will become successful or not.
2. Boa Hancock and Luffy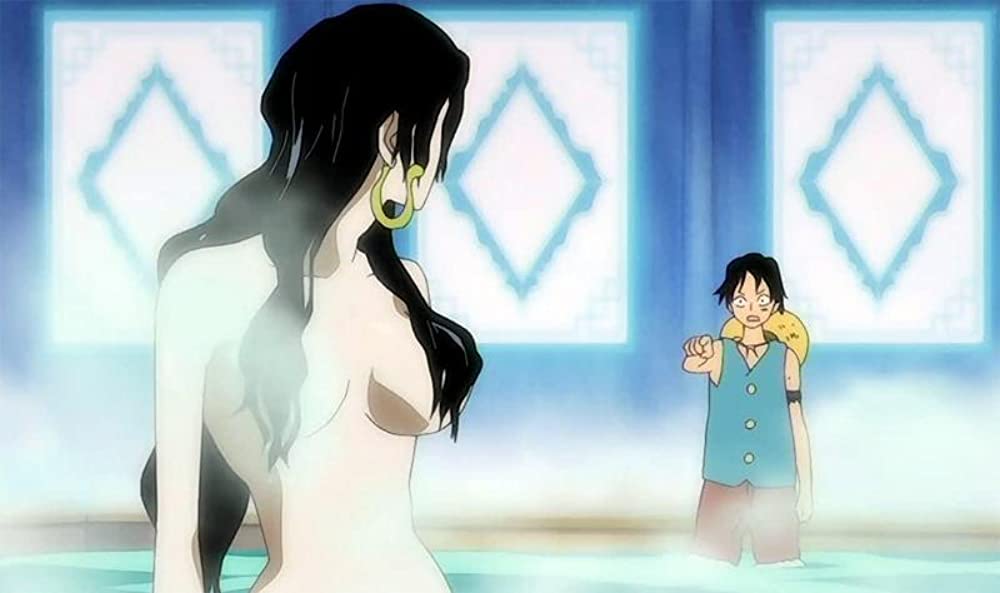 The next ship character that we have on the list is Boa Hancock. As Monkey D. Luffy is the main character in the series, Boa Hancock, a typical ice queen, is also shipped with him considering his popularity and fame.
In the series, Boa Hancock, the typical ice queen persona, starts loving Luffy genuinely. This immense love emerged when Luffy sacrificed selflessly for Boa without thinking about himself while protecting Boa's sister, who became a tortured warrior princess.
When Luffy learned about Boa's love for him, he rejected her. But even after getting rejected, he kept loving Luffy with her whole heart.
3. Zoro and Komurasaki
It was coming onto the next ship, which is a kind of love-hate angle between Zoro and Komurasaki. Zoro is considered one of the best characters in the whole series. In the series, it can be seen that Komurasaki was attracted to Zoro from the beginning.
Seeing this duo compatible, the fans found them to be a potential pair. The reason that Komurasaki fell for Zoro is that Komurasaki found Zoro very trustworthy and was able to open up with him on any topic. Their relationship is very mysterious relationship kind.
Additionally, Zoro was a talented and admirable warrior who could help anyone in need. But this was about Komurasaki. Talking about Zoro, he was not interested in her, and Zoro immediately dropped all hopes of their shipping.
4. Sanji And Viola
The daughter of a king and the cook of a pirate crew making a couple sounds weird. But the next ship on our list has made it possible. Viola is the daughter of a man who was previously a king. Whereas Sanji inevitably cooks for the crew.
This weird combination was able to gain the attention of many viewers and haunt One Piece fans. Viola fell for Sanji because when they both locked eyes, she discovered that Sanji was a very genuine man who genuinely wanted to help her. This made her a gushing fangirl of Sanji.
But when Sanji found this out, he parted ways with Viola. But viewers are still hoping they will find some chemistry between the two.
5. Sanji and Charlotte Pudding
Another girl with which Sanji is paired is Charlotte Pudding. The whole cake island is known because of Sanji and Pudding. Sanji and Pudding are a couple that one could never see happening but are still frequently paired.
But here, the matter of surprise is though the audience ships both of them together, Pudding wants to kill Sanji because of their arranged marriage.
Even though Pudding initially wanted to kill Sanji, Pudding changed her plan after seeing Sanji's affection and care towards her. He showed her genuine compassion and didn't find her third eye off-putting.
6. Zoro and Robin
They are a solid pair who are considered the consistent dynamic two adults in the entire history of One Piece.
Even though they initially started their first interaction as enemies, Zoro x Robin had the same level of understanding over time. Due to this reason, the piece world fans started pairing them as a power couple.
The main thing bringing fans to pair Zoro and Robin together is Zoro's cute interactions to gain Robin's attention. Also, it's the way Zoro protects Robin in the series.
Both are similar in many ways. And while not verbally conveying it, he shows his trust and cares for her by fighting as hard as Luffy to help get her back once it was revealed she tried to sacrifice herself for the crew.
7. Franky and Robin
Franky and Nico Robin are The other characters in a close relationship. These are both considered to be the strictest characters of the series.
The event which made the fane pair the series' strictest characters is when they both were witnessed at the Enies Lobby Arc, a very memorable scene. Through this pair, a consistent dynamic, as dark and severe girl Franky and bright and silly boy Nico Robin is brought together.
Franky would continue to gain Robin's attention through small parts across the series, and Robin would hilariously respond with the same deadpan. As the two adults of the Thousand Sunny, the two make a strong pair.
8. Hiyori and Zoro
The next ship we will talk about is Hiyori and Zoro. Hiyori is a samurai princess, and this samurai princess falls for Zoro.
She becomes so in love with Zoro that she trusts him with his father's precious and priceless sword.
9. Usopp and Kaya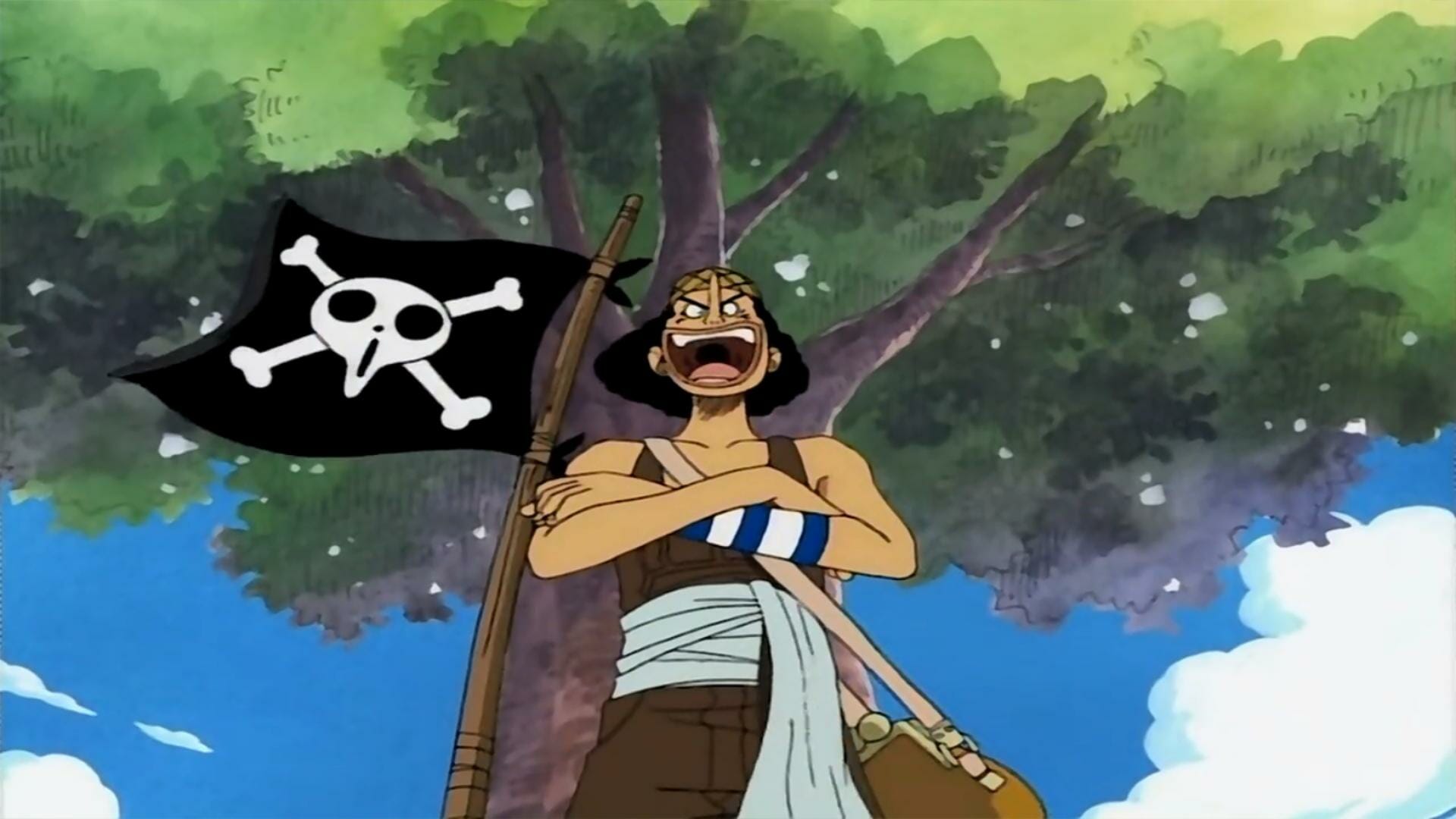 The residents of the same Syrup Village, Usopp, and Kaya, are a very talked-about pair who often have some romantic tension between them.
Regarding their relationship, Kaya fell for Usopp when he saved her life through the tales she told. After this, she became indebted to Usopp and fell very hard for him.
10. Sanji and Nami
Name is among the very famous four characters of the straw hats land. She started liking Sanji and thought that she knew everything about his family.
But to her surprise, Sanji also had a younger brother, which she knew nothing about. In his defense, Sanji stated that the latter had nothing in common with Sanji due to his selfish nature.
11. Chopper and Milky
Another member of the straw hats family, Chopper, fell for Zou. She realizes this when both of them fall on an island alone, full of animals.
But in the series, it can be seen that Milky has no interest in Chopper as it is said that Milky has no interest in human women.
12. Luffy and Ace
A very different unique love story, these two characters are best known for their always semi-matching outfits. Throughout the series, both of them are known for the semi-matching outfits that they wear.
This love story started when they worked together in a revolutionary army. Working in this army proved to be fruitful for both of them.
Ace is also known as "Fire Fist" in the series. He is also the sworn older brother of Luffy and Sabo and the biological son of the late Pirate King, Gol D. Roger, and Portgas D. Rouge. Ace was adopted by Monkey D. Luffy, the story's protagonist.
13. Usopp and Nami
A very unique and among the few ships, Usopp and Nami share the same cowardly goals in the series. Sounds strange, right? But it is true. Usopp and Nami are seen as very cowardly in the series.
Maybe this strange quality of sharing them made fans pair and create their ship together.
If we talk about their relationship, Nami has an exciting and different relationship with Usopp. When they first met, she quickly saw through his lies and could identify them. She started liking Usopp because Usopp would fight for his village, so she began to pick the sniper.
14. Shanks and Makino
They were the only shipped couple that could make it to the cover page of the series. This already clarifies what impact they had on the fans.
If we talk about their ship, Makino is a very kind-hearted woman; initially, she was just a good friend of Shanks. After, she became friends with the crew of Shanks and Luffy. Makino is a very prominent figure in Foosha Village. Her fondness for Luffy makes her appear as an adoptive mother or adoptive sister, showing interest in and supporting whatever Luffy's dream is.
15. Sabo and Koala
The next pair we will discuss is trendy in Japan since Sabo is the series' main character after Luffy.
Talking about their relations, Koala is a formerly enslaved person set free by Fisher Tiger's rampage on Mary Geoise. She sailed along with the Sun Pirates to reach her hometown.
At some point later, she joined the Revolutionary Army, eventually becoming the Fish-Man Karate assistant instructor and high-ranking officer. She now often works alongside both Sabo and Hack.
16 Smoker x Hina
Smoker and Hina somewhere play the role of the villain in the series.
Though they are agents of order and justice, the Marines aren't sailing on lonely waters. Sea salt and love are in the air, as Oda has primed a close relationship between two of the series' strictest characters.
Since their first interaction, fans could already tell there was some history and a rapport between "White Chase" Smoker and "Black Cage" Hina.
This would be reinforced when Oda released an exciting cover page of the two shopping together during their free time.
Hina is a long-time friend of Vice Admiral Smoker, having joined the Marines at the same time he did. She has helped him escape from situations that could have gotten him fired.
Read More: The 30 Best One Piece Arcs Ever, Ranked