Are you here to know about the best sci-fi movies on Hulu? Here we have got you covered. Science Fiction is among the most loved genres in the entertainment industry. Be it mighty robots fighting or humans trying to discover life on other planets, sci-fi films are a pandora of our curious imagination that wants to know what lies beyond normal life.
With enhanced technological improvements through the years, better sci-fi movies have been able to develop that have left a great impact on the viewers.
And yes, when it comes to where to watch one of the best sci-fi movies, Hulu is among the top streaming platforms out there with a plethora of entertainment stuff. So without any ado let's jump into the article and we will help you decide on the best sci-fi movies on Hulu that will be worth your time!
30. Crimes of The Future(2022)


Director: David Cronenberg

Writer: David Cronenberg

Cast: Viggo Mortensen, Léa Seydoux, Kristen Stewart, Scott Speedman

Duration:  1h 47 min

IMDb Rating:5.9
The evolutionary changes in humans according to synthetic surroundings are perfectly depicted in the movie Crimes of The Future. The transformation and mutations look so real and make the audience captivated. 
The plot is in the future when amazing biotechnological discoveries will bring machines and computers to our bodies. This is the beginning of a new race. Humans in the future have adapted, with most people feeling no pain or getting sick anymore.
However, some individuals underwent unique changes. Like Brecken who is an eight-year-old boy who can eat and digest plastic as food. It's a world filled with wonders and surprises.  A place where technology and biology blend in unusual ways. One can guess what's next.
29.Voyagers(2021)


Director: Neil Burger

Writer: Neil Burger

Cast: Tye Sheridan, Lily-Rose Depp, Fionn Whitehead, Colin Farrell, Chanté Adams, Isaac Hempstead Wright, Viveik Kalra, Archie Madekwe, Quintessa Swindell 

Duration:  1h 48 min

IMDb Rating:5.4
With humanity being unable to survive on Earth a group of young men and women set off on a voyage to colonize a distant planet. 
In 2063 Earth was struggling with all the calamities and pollution. Scientists find a new distant planet to inhabit. A long journey started, with launch crew astronauts' grandkids reaching it.
To make the trip adaptable, the original crew's children are born in isolation, launched as kids with Senior Commander Richard. The plan is to make them give birth at 24 and continue to repeat the cycle.
When it was their tenth year of flight, Christopher and Zac uncovered a depressing secret that chemicals suppress their feelings. They stop taking it which results in rivalry, recklessness, and budding romances, especially with crewmate Sela, the chief medical officer. The story continues as these young pioneers discover and experience love and life in space.
28. Dual (2022)


Director: Riley Stearns

Writer: Riley Stearns

Cast: Karen Gillan, Beulah Koale, Theo James, Aaron Paul

Duration:  1h 35min

IMDb Rating:5.8
An excellent film Dual represents the possibilities of creating a human clone and the problems that come with it. 
In the future time, Sarah is faced with grief and becomes an alcoholic, she is stuck in a not-so-great relationship and distant from her nagging mom. One day, she wakes up with blood all over her bed. Sarah learns she's dying, and the doctor is sure. Sarah clones herself so that her loved ones don't get hurt.
Named "Sarah's Double," the clone learns everything about her life. Later in the story Sarah recovers from the sickness and will continue to live. But, her clone connects with her mom and boyfriend, causing a huge chaos.
When the truth comes out, it is decided that there will be a duel between Sarah and her clone, as the clone also wants to live. They have a year to get ready for the fight.
27. After Earth (2013)


Director: M. Night Shyamalan

Writer: Gary Whitta, M. Night Shyamalan

Cast: Jaden Smith, Will Smith

Duration:  1h 40min

IMDb Rating:4.8
In the far future, humans are bound to leave Earth because of a huge environmental disaster. In a colony called Nova Prime, aliens called Ursas threaten fear-sensing creatures. The Ranger Corps uses a technique called "ghosting" to suppress fear and defeat them.
Kitai is the son of Ranger leader Cypher and is rejected as a Ranger but he trains hard. When Ursa kills his sister Katai considers himself a failure who couldn't save his sister.
Kitai joins Cypher on a spaceship, which crashes on Earth, abandoned due to environmental woes. Cypher gets injured, and Kitai shall find the backup beacon to signal Nova Prime. With guidance, caution, and warnings, Kitai sets foot into a changed world to save their future.
26. Akira (1988)

Director: Katsuhiro Otomo

Writer: Katsuhiro Otomo, Izo Hashimoto

Cast: Mitsuo Iwata, Nozomu Sasaki, Mami Koyama, Taro Ishida, Tesshō Genda, Mizuho Suzuki, Tatsuhiko Nakamura, Fukue Itō, Kazuhiro Shindō

Duration: 2 h 4 min

IMDb Rating:8
With peak hand animation and an incredible story, Akira always has a special place in the sci-fi industry. The art style and animation were way ahead of their time. 
In 2019, the world war and Tokyo's destruction triggered many other problems in Neo-Tokyo like corruption, protests, gangs, and many more. Kaneda leads his gang against rivals and fights them, meanwhile, his friend Tetsuo crashes into an esper named Takashi.
Later in the movie at a top-secret facility, Tetsuo's psychic powers are compared to Akira, who is believed to be responsible for Tokyo's destruction. Kiyoko was aware of the danger and also warned the government, but parliament ignored it. Shikishima contemplates stopping Tetsuo to prevent disaster.
Between chaos, true friendship, and psychic abilities, "Akira" takes us on a wild and extraordinary ride through Neo-Tokyo's struggles and the looming threat of destruction.
25. Real Steel (2011)

Director: Shawn Levy

Writer: John Gatins

Cast: Hugh Jackman, Dakota Goyo, Evangeline Lilly, Anthony Mackie, Kevin Durand

Duration:  2 h 7 min

IMDb Rating:7.1
A movie ahead of its time. The brilliant concept and VFX make this movie a masterpiece. 
Welcome to the futuristic world of 2020, where humans use robots in the boxing arena. Charlie Kenton, a former boxer owns a robot named Ambush. But when Ambush gets wrecked in a showdown match against a bull owned by carnival bigwig Ricky, Charlie's world turns upside down and he is clueless.
In a desperate bid to escape his debts, Charlie flees before Ricky comes knocking on his door. 
With Charlie's ex-girlfriend passing away, he is thrust into an unexpected role as a father. He must now face a life-changing hearing that will decide the fate of his son Max, a devoted follower of robot boxing who doesn't even know his father properly. 
24. Linoleum (2023)


Director: Colin West

Writer: Colin West

Cast: Jim Gaffigan, Rhea Seehorn, Katelyn Nacon, Gabriel Rush, Michael Ian Black, Tony Shalhoub

Duration:  1h 41 min

IMDb Rating:6.5
A host of a failing TV show who always aspired to be an astronaut he is all set to utilize the opportunity he got when accidentally a mysterious satellite falls in his backyard. 
Cameron Edwin's life in a quiet Ohio town is dull. With their wife Erin and daughter Nora, he leads a regular simple life. He hosts a children's science TV show in a small market which airs at midnight.
But then the twist comes to his story. Cameron's childhood aspiration was to be an astronaut, but he lived in the shadow of his accomplished scientist father.
When a rocket piece crashes into his yard his mind sparks with a whimsical idea. He decides to rebuild it into his rocket, to finally reach for the stars. 
23.Elysium (2013)


Director:Neill Blomkamp 

Writer: Neill Blomkamp

Cast: Matt Damon, Jodie Foster, Sharlto Copley, Alice Braga, Diego Luna, Wagner Moura, William Fichtner

Duration:  1h 49 min

IMDb Rating:6.6
Whether it is present or the future, the difference between humans always remains. The poor people are always neglected. The story is about Max who tries to change the fate of humans on Earth. 
Imagine Earth in the year 2154. Earth has become a place of crisis, hanging on the edge of disaster. It's a world grappling with ecocide, where nature's balance is off. Overcrowding, illness, and pollution are just minor problems compared to others.
A magnificent haven floating just beyond our reach is called Elysium. Elysium is a space station, where the elite thrive while the rest are left to face hardship on Earth.
Then comes our protagonist Max Da Costa, a parolee doing the best he can in a world that's long lost its way. Fate takes a drastic turn when Max is accidentally exposed to deadly radiation which changes his life. Armadyne's heartless decision to cut him loose forces Max on a mission. With his trusty friend Julio, Max is on his way to seek out Spider.
22. In Time (2011)

Director: Andrew Niccol

Writer: Andrew Niccol

Cast: Amanda Seyfried, Justin Timberlake, Alex Pettyfer, Cillian Murphy

Duration:  1h 49 min

IMDb Rating:6.7
Based on a very interesting and unique concept. The story is about a world where time is like money. The survival of people in such a world keeps the audience guessing. 
This movie took the phrase "Time is Money" seriously. In 2169, people stopped aging at 25 and got a year to live free. After that everyone's got a timer on their arm that counts down to zero, the moment it becomes zero they "time out" and vanish. Time is cash, passed between people or kept in capsules
21. Vesper (2022)


Director: Kristina Buožytė, Bruno Samper

Writer: Kristina Buožytė, Brian Clark, Bruno Samper

Cast: Raffiella Chapman, Eddie Marsan, Rosy McEwen, Richard Brake, Melanie Gaydos

Duration: 1 h 54 min

IMDb Rating: 6
An absolute gem for all the tech lovers. The story follows a girl who is a master of biohacking. The visuals as well as the unique concept leave the audience spellbound. 
Humanity is suffering through a huge crisis. In a desperate need to prevent an environmental disaster, humanity poured numerous resources into genetic technology. Unfortunately, their efforts backfired. Engineered harmful viruses and creatures broke free, and destroyed crops, animals, and large human populations.
A privileged few now reside in fortified cities called "citadels," while the rest struggle with hardship. Seeds from the citadels are the only food source, but they yield just one harvest. Vesper, a 14-year-old, lives with her paralyzed father Darius, who communicates through a drone.
20. Arrival (2016)
Director: Denis Villeneuve
Writer: Eric Heisserer
Cast: Jeremy Renner, Amy Adams, Forest Whitaker
Duration: 1h 56min
IMDb Rating: 7.9
This sci-fi film is our top recommendation for you on Hulu. This best sci-fi film has been nominated for various categories including Best Picture, Best Cinematography, and Best Director at the Academy Awards.
The premise follows the alien invasion of different locations on the earth. For this Louise Banks, a Linguistics professor is chosen to lead the investigation team that would be able to decipher the language of the extraterrestrial beings. Thus, by doing so she might not only alter the future but also the human race.
19. Moon (2009)
Director: Duncan Jones
Writer: Duncan Jones, Nathan Parker
Cast: Sam Rockwell, Kevin Spacey, Dominique McElligott
Duration: 1h 37min
IMDb Rating: 7.8
The movie can be considered to be thoughtful and engaging science fiction in modern cinema. The story of the film sees the protagonist, Sam Bell being in a contract where he is supposed to stay in the lunar station and send the helium 3 to earth.
Being the sole employee designated in the station, he has no direct communication with earth and his only mate is the artificial computer voice, Gerty. With no human connection, he believes that three years of the contract would be a long time for him to be away from earth.
Just as his contract is about to end, he meets with an accident in one of the mechanical harvesters and becomes unconscious. After returning to consciousness, he finds himself in the infirmary. But soon he goes back to the site of the accident only to find out something unexpected.
Thus, as a result, he begins to doubt everything, from his identity to the company's true intentions, and thereby decides that he has to find a way back to Earth!
18. Palm Springs (2020)
Director: Max Barbakow
Writer: Andy Siara
Cast: Andy Samberg, Cristin Milioti, J. K. Simmons
Duration: 1h 30min
IMDb Rating: 7.4
This sci-fi movie revolves around Niles who happens to be stuck at a wedding in Palm Springs. There he meets the maid of honor Sarah, who gets saved by the former from a not-so-ideal toast.
Thus, romance begins to brew up between the two. But here's a twist. The two have to fight to escape a never-ending time loop situation where they have to re-live the same day over and over again. It is an interesting plot with a cheeky romance between the co-stars.
17. Starship Troopers (1997)
Director: Paul Verhoeven
Writer: Edward Neumeier
Cast: Casper Van Dien, Denise Richards, Dina Meyer, Jake Busey, Neil Patrick Harris
Duration: 2h 9min
IMDb Rating: 7.3
Although the movie did not perform well at the box office, Starship Troopers is a classic that we recommend you to watch. The story is set in a distant future where the students of the high school are motivated to join the military to become true citizens.
What they are not aware of is the fact that ultimately they will fight in a massive war that will take place between humans and alien species- all of it to make sure that humanity is safeguarded.
16. The Shape of Water (2017)
Director: Guillermo del Toro
Writer: Guillermo del Toro, Vanessa Taylor
Cast: Sally Hawkins, Richard Jenkins, Michael Shannon, Doug Jones, Michael Stuhlbarg
Duration: 2h 3min
IMDb Rating: 7.3
Set against the backdrop of Cold War times, The Shape of Water is yet another film from Guillermo del Toro. The story of sci-fi movie is about Elisa, a mute woman who happens to work as a cleaner in a highly guarded hidden laboratory of the government and lives a life of isolation.
But her life is completely changed when she, along with her colleague Zelda find out about a secret experiment- a creature from Black Lagoon about which she will learn some ugly truths. Thus, the story will see how a human woman bonds with a fish-man.
Read More: The Best Action Movies on Hulu To Watch Right Now
15. Dredd (2012)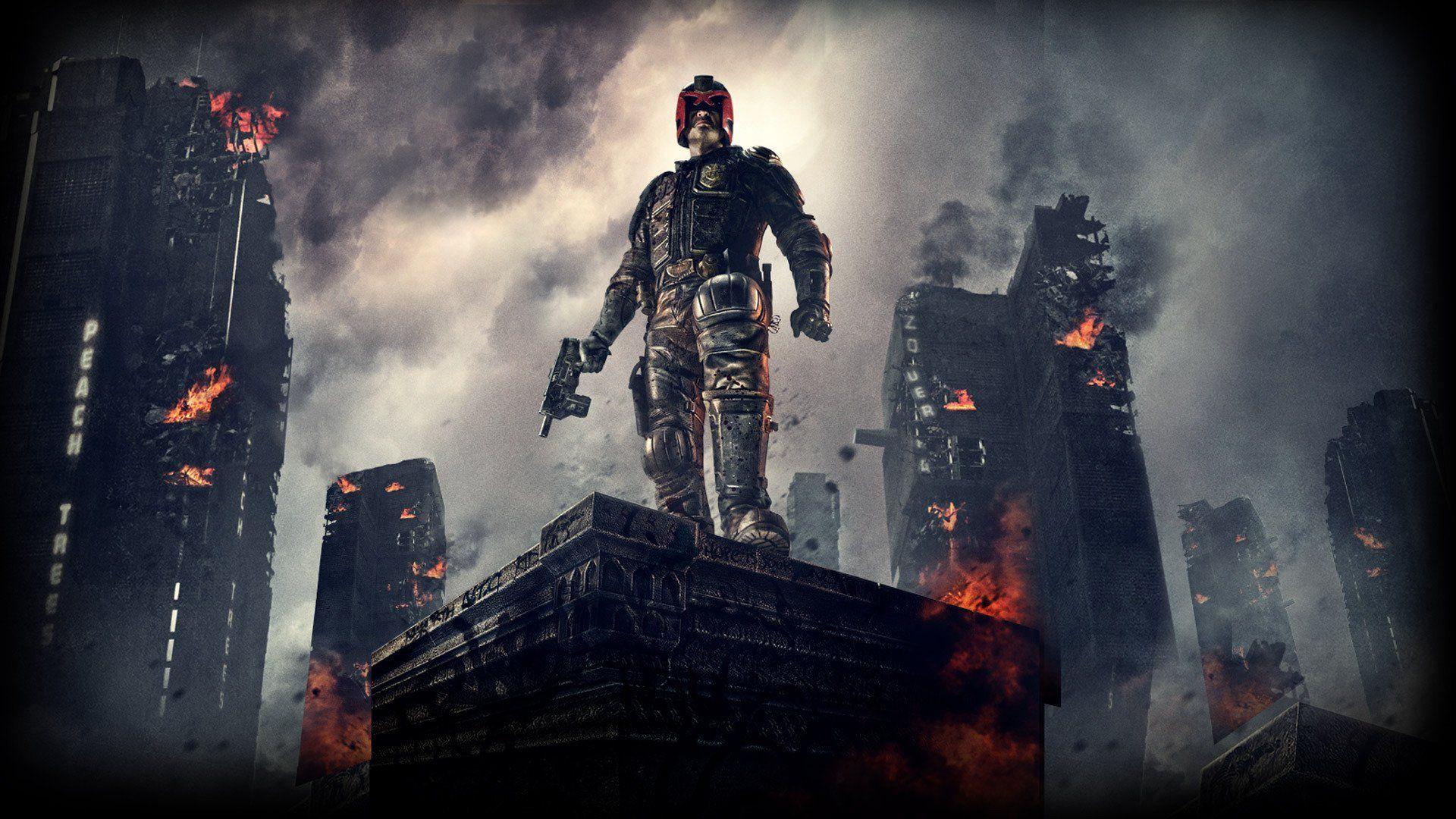 Director: Pete Travis
Writer: Alex Garland
Cast: Karl Urban, Olivia Thirlby, Wood Harris, Lena Headey
Duration: 1h 35min
IMDb Rating: 7.1
This science-fiction movie has been a good adaptation of its source material with effects having a remarkable impact on the viewers. The story is set in a distant future, where a vast city in America named Mega-City One is ruled by criminals.
The city's law lies with Judges, the urban cops who can act as the judge, jury, and executioner. The ultimate Judge Dredd is the most feared one. He along with a rookie with psychic abilities named Cassandra lands in a dangerous place where they must do anything to save their lives.
The ruler of the place is Ma-Ma, who launches a dirty war against the Judges to save her empire. Thus, ensues a thrilling fight!
14. Robot and Frank (2012)
Director: Jake Schreier
Writer: Christopher Ford
Cast: Peter Sarsgaard, Frank Langella, Susan Sarandon
Duration: 1h 29min
IMDb Rating: 7.1
The story revolves around Frank who lives alone while his son Hunter lives far away and tries his best to take care of him. For the same, he appoints a robot caretaker for him. But since Frank is a retired cat burglar, he discovers that the robot can be helpful in burglary too.
But his dementia and the harsh reality of the world will be much more than a machine to help him with.
13. The Host (2006)
Director: Bong Joon Ho
Writer: Bong Joon Ho, Won-jun Ha, Chul-hyun Baek
Cast: Kang-ho Song, Byun Hee-Bong, Park Hae-il
Duration: 1h 59min
IMDb Rating: 7.1
Due to the dumping of hazardous chemicals into the Han River of South Korea by military personnel, a devastating eventtooks place years later. A strange creature emerges from the same waters and begins to prey on residents along the river water.
When one of the families gets attacked by the giant monster, they are left with no choice but to fight against it all alone.
12. Star Trek Beyond (2016)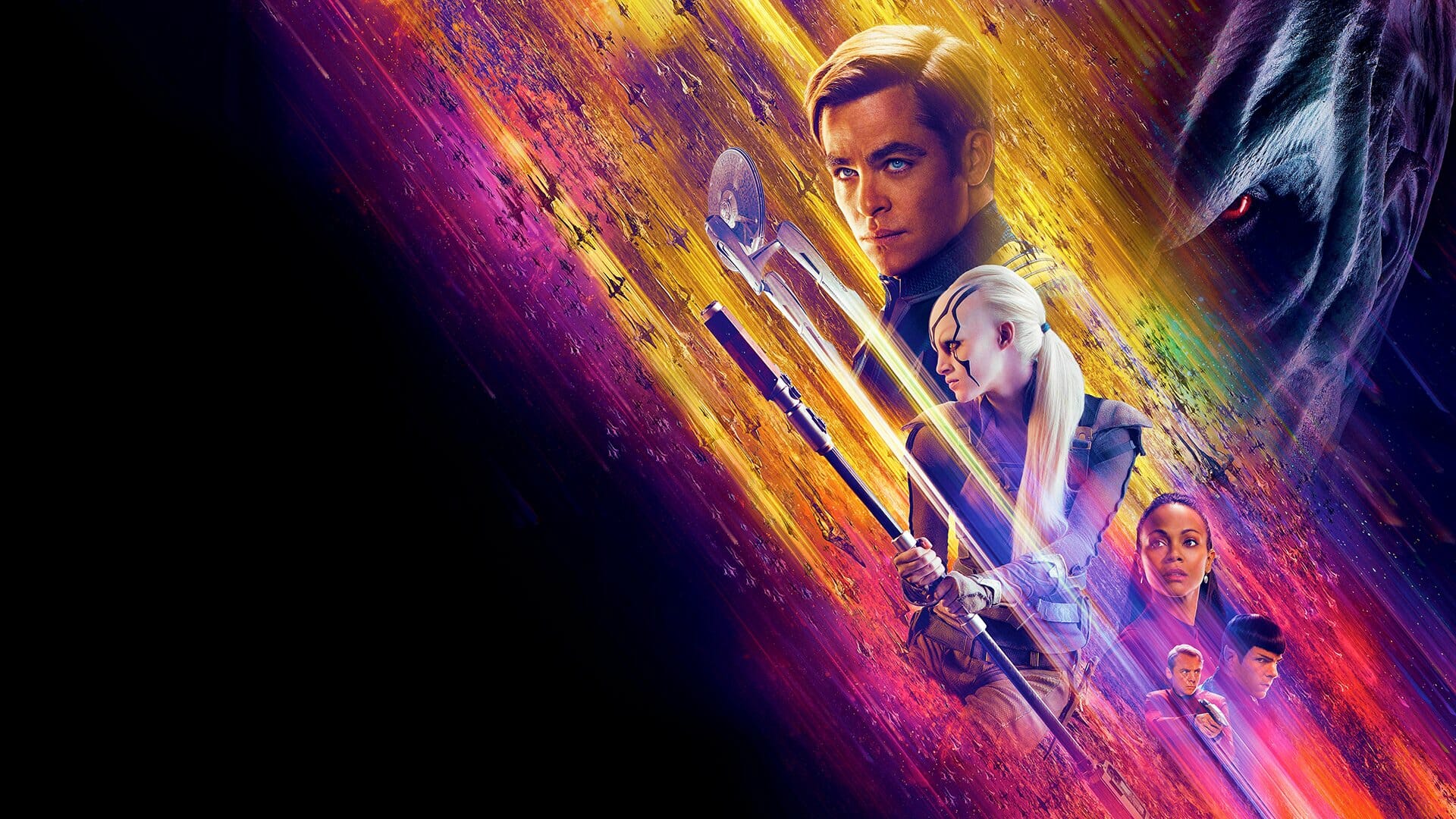 Director: Justin Lin
Writer: Simon Pegg, Doug Jung
Cast: John Cho, Chris Pine, Simon Pegg, Zachary Quinto
Duration: 2h 2min
IMDb Rating: 7
The story sees the attack by the aliens in outer space and the Enterprise is forced to land on an unknown planet. Behind everything is a ruthless lizard-looking enemy named Krall who wants to possess an ancient artifact from the starship.
Thus, the heroes will have to find their way out as soon as possible by fighting the aliens and reaching home.
11. Another Earth (2011)
Director: Mike Cahill
Writer: Mike Cahill, Brit Marling
Cast: Brit Marling, William Mapother
Duration: 1h 32min
IMDb Rating: 6.9
The film is about Rhoda Williams who after receiving acceptance from MIT celebrates her success with her friends. Att the same time, they discover another planet similar to and close to the earth and name it Earth 2. While Rhoda drives home while looking at earth 2, she meets with an accident in which she kills the pregnant wife and son of composer John Burroughs for which she gets jailed for four years.
After getting released, she returns to her parent's home and finds a job in the high school. She then tries to end her life but gets saved somehow. She then submits an essay in a contest that holds the prize of a ticket to earth 2.
Meanwhile, she also decides to confront John Burroughs with the fact that the one responsible for disturbing his life is her. But she does not gather the courage to do so. Eventually the two fall for each other, but now Rhoda has to decide whether she will stay on earth and confront John with the truth or use her won a prize to go to earth 2.
10. Little Fish (2021)
Director: Chad Hartigan
Writer: Mattson Tomlin
Cast: Olivia Cooke, Jack O'Connell, Raúl Castillo, Soko
Duration: 1h 41min
IMDb Rating: 6.8
The sci-fi film revolves around a couple who to sustain their relationship amidst the spread of the memory-erasing virus that will remove their history of love and togetherness.
9. Armageddon (1998)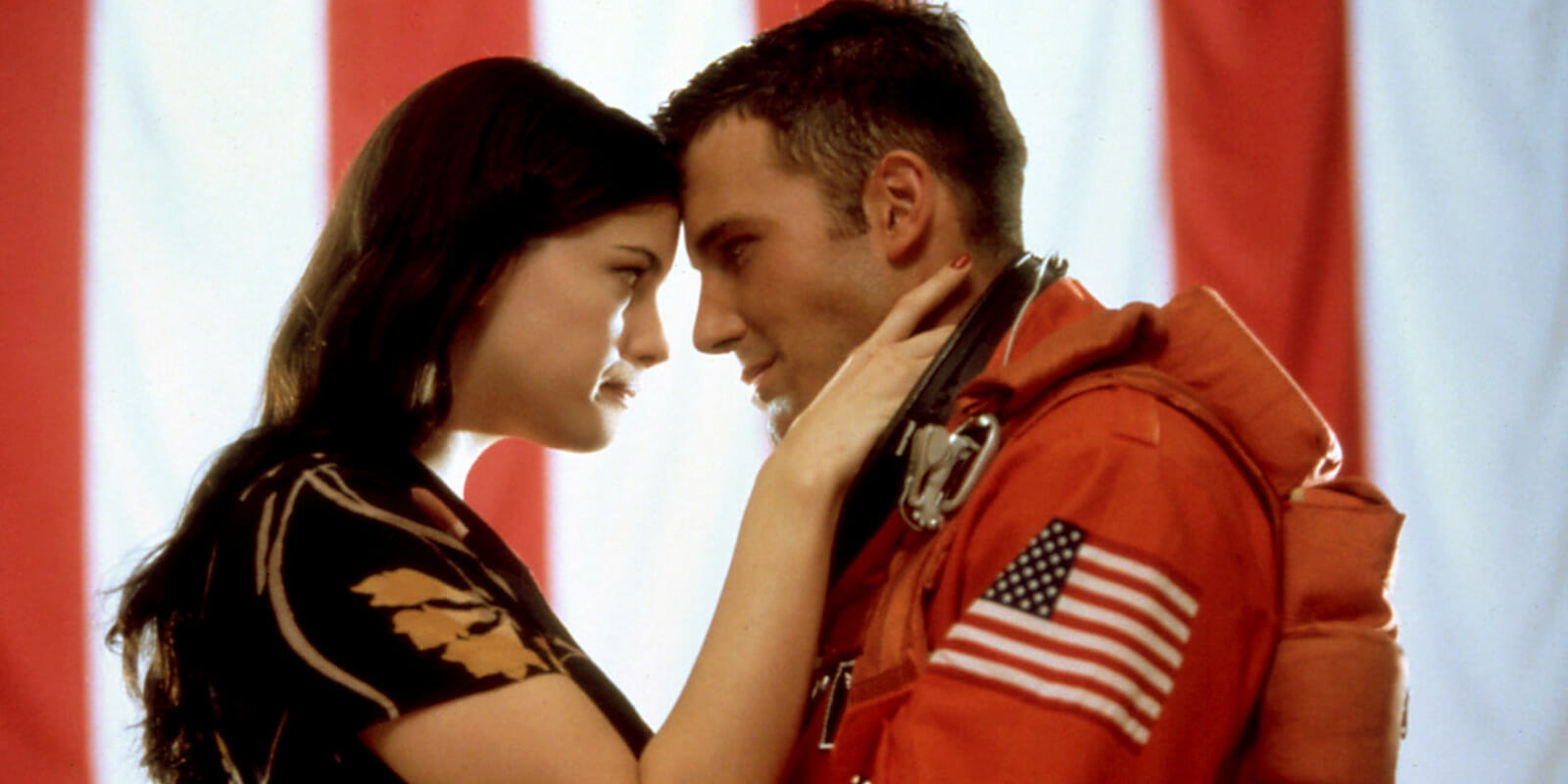 Director: Michael Bay
Writer: Jonathan Hensleigh, J. J. Abrams
Cast: Bruce Willis, Billy Bob Thornton, Liv Tyler, Ben Affleck
Duration: 2h 31min
IMDb Rating: 6.7
The film is about a meteoroid that threatens to strike the earth and it is on NASA to find an alternative to stop it. Dan Truman, the NASA official, believes that the only way to stop it from reaching Earth is to drill it and bombard it.
For the same, he reaches out to Harry Stamper, the driller who will do the task along with his team keeping their life at stake.
8. Possessor (2020)
Director: Brandon Cronenberg
Writer: Brandon Cronenberg
Cast: Andrea Riseborough, Christopher Abbott, Rossif Sutherland, Tuppence Middleton, Sean Bean
Duration: 1h 43min
IMDb Rating: 6.5
To fulfill the orders of her corporate company, Tasya Vos makes use of brain implant technology to make people commit murders by inhabiting their bodies. Eventually, her personal life begins to get affected as she struggles to control her urges and memories.
And when her situation turns completely out of control, she discovers herself to be trapped in a man's mind whose identity has put her own at stake.
7. Fire in the Sky (1993)
Director: Robert Lieberman
Writer: Tracy Tormé
Cast: D. B. Sweeney, Robert Patrick, Craig Sheffer, Peter Berg
Duration: 1h 49min
IMDb Rating: 6.5
When a group of men drives back home from the forest, they see a mysterious light in the sky and are intrigued to find out about it. And as soon as one of the members, Travis Walton goes off the truck to take a closer look at the light, he gets sucked up by the saucer.
The remaining four men, highly terrified, go to the cops to report the strange incident only to find themselves accused of Walton's disappearance. But when he reappears alive after five days of being missing, his story of the strange alien kidnapping makes everyone not believe him initially.
6. Sputnik (2020)
Director: Egor Abramenko
Writer: Oleg Malovichko, Andrey Zolotarev
Cast: Oksana Akinshina, Fedor Bondarchuk, Pyotr Fyodorov
Duration: 1h 52min
IMDb Rating: 6.4
When a Soviet spacecraft crash lands on earth after a failed mission during the Cold War era, the only survivor is the commander of the spacecraft. But when a psychologist from Russia is bought to investigate the mental condition of the survivor, they realize something dangerous has come back to earth.
5. Colossal (2016)
Director: Nacho Vigalondo
Writer: Nacho Vigalondo
Cast: Anne Hathaway, Jason Sudeikis, Austin Stowell
Duration: 1h 50min
IMDb Rating: 6.2
After being thrown out of the apartment by her boyfriend and having no job, Gloria is forced to leave her New York life and shift to her hometown. But her life takes a different turn when in South Korea a giant creaturewreakss havoc and she somehow feels connected to it.
Thus, Gloria must realize why her existence is significant to determine the fate of the world as things get out of control in this interesting sci-fi.
4. Small Soldiers (1998)
Director: Joe Dante
Writer: Gavin Scott, Adam Rifkin, Ted Elliott, Terry Rossio
Cast: Kirsten Dunst, Gregory Smith, Jay Mohr, Phil Hartman
Duration: 1h 50min
IMDb Rating: 6.2
The sci-fi film sees a teenage boy named Alan Abernathy who buys a set of action figures named Commando Elite, unaware of the fact that they are enabled with military technology. AWhenthey wake up to life, they start to take everything seriously and fight against the enemy The Gorgonites.
Thus, the teenager along with his neighbor and crush gets trapped in the war of toys.
3. Sky Captain and the World of Tomorrow (2004)
Director: Kerry Conran
Writer: Kerry Conran
Cast: Gwyneth Paltrow, Giovanni Ribisi, Jude Law, Michael Gambon
Duration: 1h 46min
IMDb Rating: 6.1
The sci-fi movie sees the attack on New York City by the giant robots where Sky Captain takes charge to protect the city using his private force while his ex-partner Polly Perkins investigates the recent missing scientists.
Thereby presuming that the two unfavorable incidents might share a link, they two decide to work together. Thus, begin their adventurous journey to find the evil mastermind behind the events with a determination to destroy the world.
2. Come True (2020)


Director: Anthony Scott Burns
Writer: Anthony Scott Burns, Daniel Weissenberger
Cast: Julia Sarah Stone, Landon Liboiron, Carlee Ryski
Duration: 1h 45min
IMDb Rating: 5.9
Sarah is a high school student in this science fiction movie who runs away from home but discovers that she has no one to rely on. The added difficulty is due to her repetitive occurring dreams. But when a sleep study at university offers money and safety it lures her to it and finds a friend in scientist Jeremy.
But when she comes under the study, she experiences even worse nightmares making her a channel for an unexpected discovery that will shock everyone.
1. Fast Color (2018)
Director: Julia Hart
Writer: Julia Hart, Jordan Horowitz
Cast: Gugu Mbatha-Raw, David Strathairn, Saniyya Sidney
Duration: 1h 40min
IMDb Rating: 6
This sci-fi movie has an interesting plot. A woman lives a hidden life away from her family for many years. But when they discover her supernatural abilities, they force her to run away and the only place she now has to hide is her home.
We hope our recommendations of some of the best sci-fi films are useful to you and that our sci-fi fans have their weekend plans sorted. Even if are not a science fiction lover you can still keep these suggestions in mind in case you decide one day to explore the genre!
Read More: The Best Movies on Hulu To Watch Right Now