Ken Wakui is the creator of the Japanese manga series Tokyo Revengers. Since March 2017, it has been serialized in Kodansha's Weekly Shonen Magazine. In addition, from April through September 2021, a Liden Films version of an anime television series aired. The start of the second season is scheduled for January 2023.
However, in Tokyo Revengers, raw power could mean the difference between life and death. Indeed, strength may not be everything in life. Developing their physical strength and fighting abilities/techniques is a full-time profession for the members of Toman and Moebius. Nakamichi would be best served to schedule some gym sessions since fights are reasonably common for anyone associated with gangsters.
According to the idea, the series contains some of the most formidable warriors with superior combat abilities and battle IQ. The top 20 and most popular Tokyo Revengers characters are listed here, rated, and analyzed according to the most recent manga chapter.
20. Shuji Hanma
Hanma, a member of the Kanto Manji, was one of the few individuals capable of fending off Mikey's strong kicks. He is solid and skilled in combat, enabling him to take down numerous offenders by himself, and he loves the adrenaline rush.
When Moebius was fighting Toman, Shuji Hanma served as their temporary leader. He later emerged as the rumored head of Valhalla. He was too strong to be defeated, not even by Draken. Therefore he treated everyone roughly. Because he shares Kisaki's trait of having a terrifying battle IQ with other characters, he is one of the famous Tokyo Revengers characters.
19. Shiba Yuzuha
Shiba Hakkai's older sister is Yuzuha.
She has provided the ideal illustration of a devoted older sister. Shiba is fearless, unafraid, and genuinely cares about others around her.
She has almost always protected herself, Hakkai, and themselves from Taiju, their elder brother, and all of his cruel treatment. In a courageous battle with Takemichi, Hakkai, and Taiju, Yuzuha prevailed.
She is intelligent when defending people she loves and has some scary fighting talents. She is one of the most potent characters in Tokyo Revengers due to her strength.
18. Kakuchou
Currently, Kakucho belongs to Bonten. One of the swiftest combatants in Tokyo Revengers is him. He overcame several formidable opponents, like Angry, Inui, Chifuyu, etc.
The fact that he is Bonten's Number 3 is sufficient evidence of his skill. Kikuchi was also the best fighter in Tenjiku and the former leader of the Four Heavenly Kings. Only Izana is said to be stronger than him.
17. Kurokawa Izana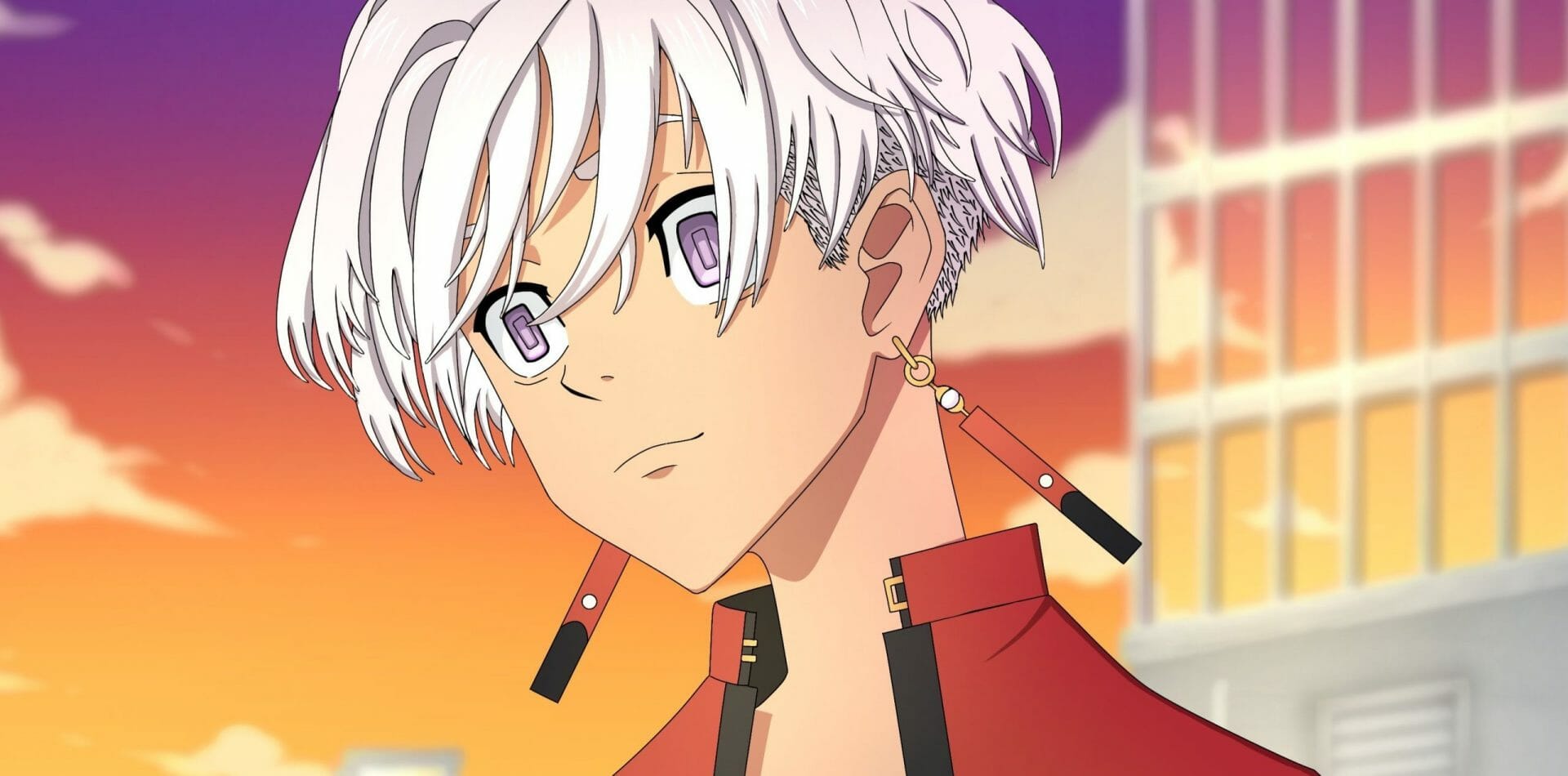 One of Mikey's brothers is Izana.
Only when he was 13 years old did he find the S-62 Generation. As Tenjiku's current leader, he holds severe command over all of his followers. Izana is regarded as Tenjiku's most powerful member and was the formal leader of the Black Dragon Gang.
His strength is comparable to Mikey, except for Tenjiku. That is sufficient evidence of his skill. He also possesses terrifying fighting instincts that enable him to accurately predict his opponents' moves. As a result, he successfully defends himself against all assaults.
16. Arashi Keizo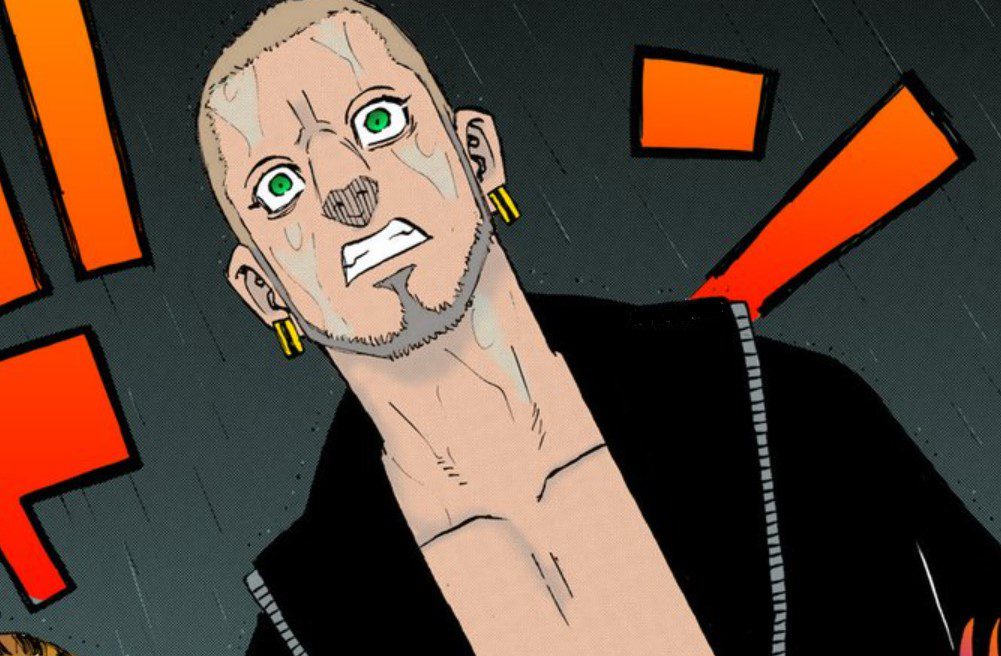 One of the "living legends" and a great fighter is Arashi, alias Benkei. He is a founder member of Black Dragon and is a member. Benkei is a naturally robust man who possesses incredible physical strength.
He fought the Rokuhara Tandai's roughly 100 warriors by himself. In addition, he could put up a brave fight against South Terano, one of the strongest characters.
15. Kawata Nagoya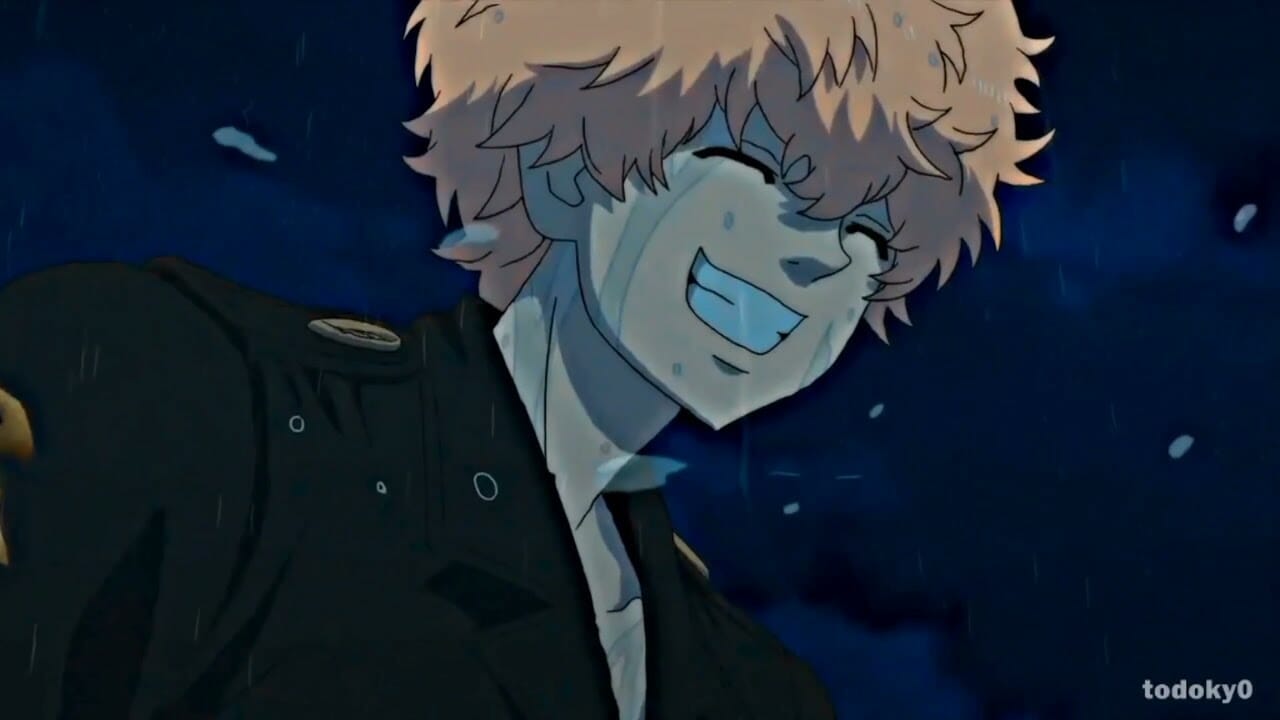 Nagoya, also known as Smiley, is Toman's fourth-division captain. He is usually smiling, just like his nickname implies, and is also regarded as Toman's most capable combatant. He has beaten some of the most formidable criminals, including Kikuchi.
Nagoya maintains his composure throughout a fight and always understands what to do in life-or-death circumstances, unlike his younger brother, Angry. On the other hand, Smiley is devoted to his pals and highly protective of his brother. However, when pushed and provoked, he fights viciously.
14. Wakasa Imaushi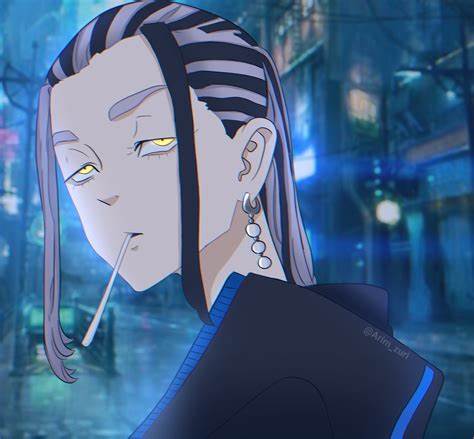 One of the original members of Black Dragon is Wakasa. He presently serves as the Commando Unit's Captain for Kanto Manji. Wakasa is a superb fighter, one of the "living legends."
His agility and acrobatic fighting style make it difficult for his adversaries to hit him. As a result, he helped Benkei overcome the Rokuhara Tandai's roughly 100 troops.
13. Tetta Kisaki
The series' main antagonist and the brains behind the Tokyo Manji Gang's corruption are Tetta Kisaki. He also planned every fight that occurred.
Despite not being physically active, Kisaki advances in life thanks to his distinctive and logical thinking. His crafty ideas are very well thought out, and they come to pass at highly random times. As a result, he is one of the famous Tokyo Revengers characters.
12. Mochizuki Kanji
A commanding officer in Kanto Manji is Mochizuki, also known as Mochi. Mochi is a "gorilla" because of his incredible physical power.
He can quickly push his opponents a long way away in a fight with just brute strength. He later rose to become one of Tenjiku's Four Heavenly Kings. This title alone demonstrates his dominance and status as one of Tokyo Revengers' most strong characters.
11. Hanemiya Kazutora
After making his anime debut, Kazutora soon rose to become one of the most adored characters in the show. The thing that makes Kazutora so intriguing is how much of his inner struggle is concealed by his aggressive, extroverted persona.
He was a founding member of the Tokyo Manji Gang but betrayed the group after inadvertently killing Mikey's brother. As a result, he was imprisoned, then he was freed, and he went to Valhalla.
Kazunori received the assistance he required and improved, resolving all the emotional problems that had initially turned him into a violent monster. More relaxed than that, perhaps? Quickly of the best characters in Tokyo Revengers.
10. Mitsuya Takashi
Due to his warm attitude, Mitsuya has won the hearts of many Tokyo Revengers fans other than just being a great fighter. He has a strong sense of maturity and is incredibly devoted to his younger siblings and pals. As a result, he is revered and trusted by all of his group members.
A founder member of Toman and the commander of its second division is Mitsuya. He has fought terrific against some of the franchise's most powerful characters. He once endured a strike to the head with a metal bat from Inui and kept fighting, which was a moment of great strength.
9. Terano Minami
One of the Three Deities and the Representative of Rokuhara Tandai is Terano Minami, also known as Terano South. He was a gang boss in his hometown of Rio De Janerio when he was 12 years old. Minami is an unstoppable combatant with dreadful physical prowess. He strikes with damaging jabs and hooks.
Some of the strong characters in Tokyo Revengers, including Senju, Wakasa, Benkei, Kakucho, Inui, and the entire S-62 Generation, may be defeated with just one punch from him. Thus, this character has raw strength.
8. Senju Kawasaki
For those who haven't read the manga, Senju will be a new face, and at first, many of us—including Takemichi—thought she was a guy. But in the end, a mighty girl became the president!
Senju is like a rose: lovely but lethal. She struggles with leadership since she takes any defeats personally and frequently doubts her ability to lead her gang.
Senju is one of the Deities and brought peace to Tokyo after taking control of a big part of the city and a fighter notwithstanding all of this. She can launch sneak attacks by sending dummies.
She is one of the most remarkable and well-known characters in the Tokyo Revengers universe thanks to her acrobatic flair and power, and she is a great leader. In addition, she is a loveable character.
7. Nakamichi
Nakamichi Hanagaki, a 26-year-old man with a fairly average life at the beginning of the series, is the show's main protagonist.
He learns one day while watching television that Hinata Tachibana, his middle school girlfriend, and her younger brother Naoto have been murdered by the Tokyo Mangi Gang.
He gets the chance to alter his future thanks to a random twist of fate and is first motivated by his desire to save Hinata. However, he also discovers that more people are demanding protection as he goes back and forth in time and makes a lot of effort to get stronger and change to save everybody as he has apathy toward his own life.
Nakamichi Hanagaki rarely quits up, no matter how challenging or difficult things may seem, and also guides everyone on the right path. Quickly of the best characters in Tokyo Revengers.
6. Haitani Brothers- Ran And Rindou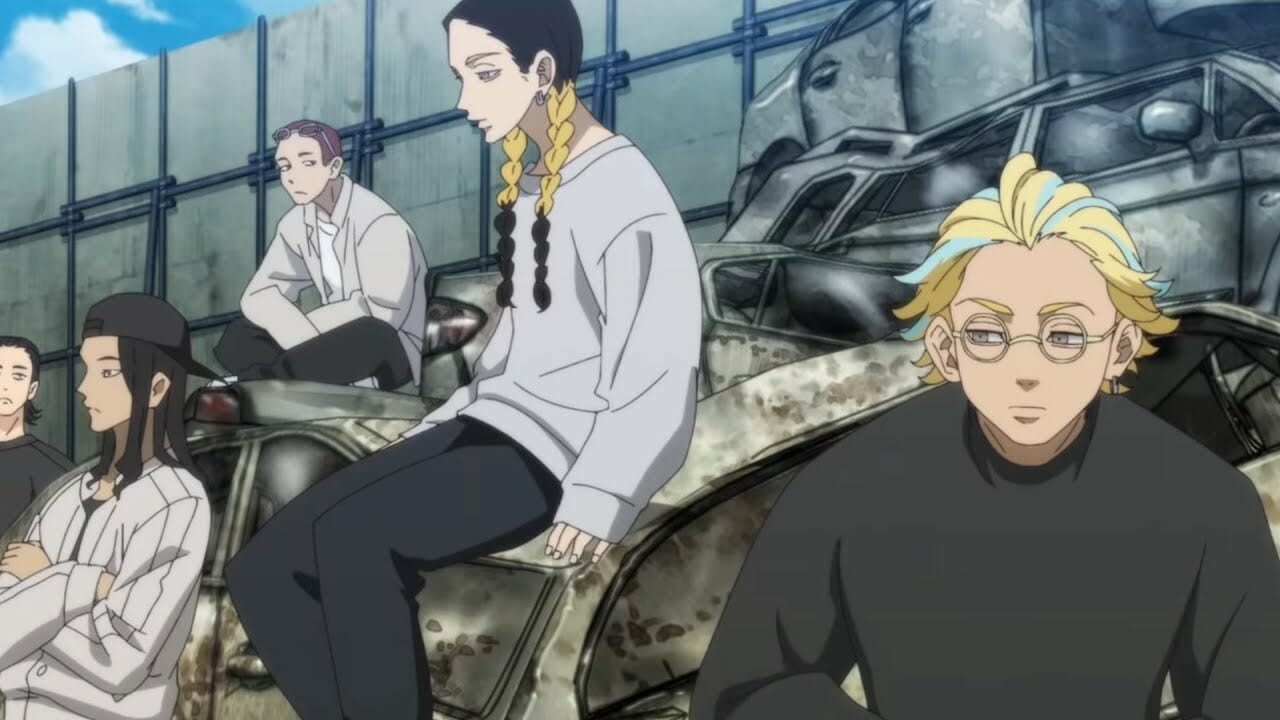 Bonten presently includes Haitani Ran and Haitani Rindo. Extremely violent individuals, the two of them alone, control Roppongi. Each group they have been a part of has been more potent than before. Ran always engages in unjust combat, no matter what will ensure his triumph.
In contrast, Rindo breaks his enemy's joints by locking them together during the wrestling match. Both of the siblings are violent, incredibly deadly fighters. They both rank among the series' most potent delinquents.
5. Baji Keisuke
Baji died too soon in the story for our good, but we will never forget him.
His passing was among the most shocking scenes in the narrative, and it still breaks our hearts today. So how is it possible that Baji isn't one of Tokyo Revengers' most well-liked characters?
He became a "villain" to defend his friends because he loved cats and didn't want to make his mother cry. Baji remains prominent in numerous popularity surveys even though he is no longer alive. He is a brand-new member of Valhalla and a former Toman member. Baji Sticks by Toman Till the Very End
He is the First Division Captain and is one of the founding members of the Tokyo Manji Gang.
Baji merits a high ranking because, in the past, he has been known to take down large groups of criminals by himself. In addition, this character is undoubtedly a skilled fighter and is known for his fighting prowess.
4. Shinichiro Sano
He had gained the respect of many delinquents who were considerably more substantial than him due to his past membership in the Black Dragon. Manjiro, his younger brother, thought thus of him.
He learned everything he knew about criminals, fashion, and bikes from Shinichiro. Shinichiro's unrivaled charm and capacity to motivate and inspire others are what give him his cool. Many other street groups revered Shinichiro, in addition to Black Dragon as their leader.
3. Chifuyu Matsuno
Since his debut appearance in Tokyo Revengers, Chifuyu has gained popularity. His untimely demise in the most recent episode has further increased this popularity.
Toman's First Division Vice-Captain and Takemichi's right-hand man, Chifuyu. Despite having a big heart and being a compassionate person, Chifuyu will nevertheless use his fists if necessary and is fiercely loyal.
Although Chifuyu leans toward pacifism, he is quite capable of taking care of himself. Despite being one of Toman's less violent members, the Vice-Captain has demonstrated his might occasionally.
He should consider himself fortunate to have such a capable and powerful companion to protect him as he is one of the few people who will always be there for him.
2. Ken Ryuguji "Draken"
The former vice-president of the Tokyo Manji Gang is notable for various reasons, including his personality and loyalty and physical attributes like strength and good looks.
With his approach to becoming more than anything, Draken captured the interest of many fans. He appears to be unconcerned with the outside world. Yet, we all understand that he's the most responsible and reasonable of the characters, can fight a whole gang, is also wiser than other members, and is possibly the most powerful character.
Draken is one of the most talked-about characters in the community, and he consistently takes the first position in popularity polls conducted on social media or in the manga! Ken is similar to President Mikey because he enjoys picking fights and confronting strong opponents.
He is the more experienced of the two commanders, understands the reasoning behind not defending oneself in some circumstances, and is known for his powerful kicks. Draken earned it ultimately; after all, who could ever dislike him? He is a fan favorite.
1. Sano Manjiro (Mikey)
Mikey, the spooky former leader of the Tokyo Manji Gang, would undoubtedly be included on this list.
We all can agree that Mikey eclipsed many characters throughout the story—including the protagonist—but maybe that's to be expected. He was one of the most damaged characters in Tokyo Revengers, yet he won practically everyone's respect.
Every time he appears in the narrative, he will stick out due to his intimidating atmosphere. He is a master of combat and is well known for his High Right Roundhouse Kick, which will knock out any opponent caught in its path.
It is difficult not to want to protect Mikey because he has had a tough life and is slowly becoming a victim of the horrible experiences he has experienced. However, Mikey is frequently described as "Invincible Mikey" for a reason.
Mikey has frequently displayed his raw physical strength; he has defeated children considerably older than him at a young age. However, although Mikey is physically strong and knows martial arts, his susceptibility to his emotions, particularly rage, enables him to unleash his tremendous strength and thus is one of the most vital members.