While the west, and particularly the Americans, have always been fascinated with zombies, despite being wary of an apocalypse complete with zombies and everything. Here is the list after the introduction talking about the best zombie movies on Netflix. Amazon Prime and Hulu are two other options for watching these zombie movies.
There is something darkly enjoyable about these brain-eating zombie creatures. Science fiction and fantasy films were the first to show zombies.
After the phenomenal success of movies like 'World War Z', the number of zombie movies has increased dramatically. Other successful zombie movies include 'Daybreak' and 'Warm Bodies'. Such films have become mainstream thanks to actors such as Will Smith and Brad Pitt doing zombie movies.
The best apocalyptic films are always to be found on Sunday, especially ones involving zombies. It might surprise you that Netflix only has a limited number of the zombie genre, but they are worth watching if you like a blend of horror, humor, and thrills.
15. ParaNorman
Director: Chris Butler, Sam Fell
Writer: Chris Butle
Cast: Kodi Smit-McPhee, Anna Kendrick, Casey Affleck
IMDb Ratings: 7
Rotten Tomatoes Score: 89
Streaming Platform: Netflix
The ghosts of dead people have never been a part of Norman Babcock's daily life, but his strange gift is the only thing preventing an all-out zombie apocalypse in his cursed town in the story.
Wonderfully written and made by – and for – horror fans, this animated tale is delightful and utterly captivating. This zombie film is about Norman, a young boy who can talk to the dead for no apparent reason.
14. Resident Evil: Afterlife
Director: Paul W.S. Anderson
Writer: Paul W.S. Anderson
Cast: Milla Jovovich, Ali Larter
IMDb Ratings: 5.8
Rotten Tomatoes Score: 21
Streaming Platform: Netflix
In addition to making her way to Arcadia to move to a mysterious but unharmed safe haven known only as Arcadia, Alice joins a group of survivors living in a prison surrounded by the infected. Although we have a soft spot for the first Resident Evil movie, this movie franchise is hard to fault.
13. Day of the Dead: Bloodline
Director: Hèctor Hernández Vicens
Writer: Lars Jacobson
Cast: Sophie Skelton, Johnathon Schaech, Jeff Gum
IMDb Ratings: 3.4
Rotten Tomatoes Score: 13
Streaming Platform: Netflix
An unsuspecting medical student, Zoe, is attending a party when the so-called rotter's attack. She is not bitten by the rotters, but they infect and attack the remaining population. Zoe soon discovers that rotters have invaded the entire city and streets in the story.
She works in a refugee camp, treating minor illnesses while searching for a cure for the partially infected and sane survivors who live there. At the refugee camp, her deep dark secrets are once again confronted by the rotters. It is one of the best zombie movies on Netflix.
12. Mad Max: Fury Road
Director: George Miller
Writer: George Miller
Cast: Tom Hardy, Charlize Theron, Nicholas Hoult
IMDb Ratings: 8
Rotten Tomatoes Score: 97
Streaming Platform: Netflix
The plot of this novel unfolds in a post-apocalyptic wasteland. Max, a drifter, and survivor, reluctantly teams up with Imperator Furiosa, a rebel leader dedicated to overthrowing a tyrant in control of the water supply. Make sure you watch this movie!
11. Pet Sematary
Director: Kevin Kölsch, Dennis Widmyer
Writer: Stephen King, Matt Greenberg
Cast: Jason Clarke, Amy Seimetz, John Lithgow
IMDb Ratings: 5.7
Rotten Tomatoes Score: 57
Streaming Platform: Netflix
Dr. Louis Creed is portrayed by Kevin Kölsch and Dennis Widmyer in their film about a family that relocates from Boston to Ludlow, Maine, after living in Boston for a number of years.
They bury their cat in a nearby cemetery after paying their respects when their cat is killed in a road accident. In spite of this, their lives take a dark turn after the incident, and they cannot fully comprehend the horrors that await them in this movie.
10. The Walking Dead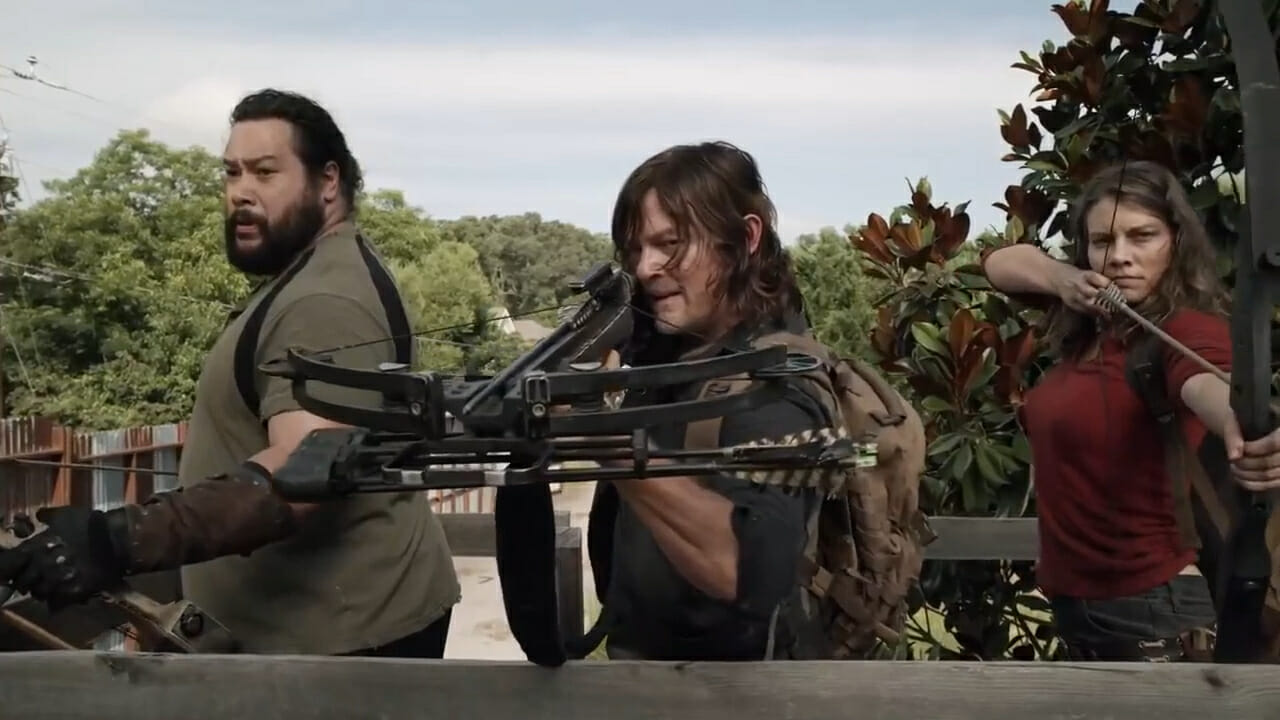 Director: Frank Darabont
Writer:
Cast: Andrew Lincoln, Norman Reedus, Melissa McBride
IMDb Ratings: 8.3
Rotten Tomatoes Score: 80
Streaming Platform: Netflix
Even Sunday Night Football was beaten on occasion by the highest-rated cable show, The Walking Dead. Despite the ups and downs of quality, Grimes Gang's goal of survival has always been accomplished through impeccable production values.
Even for iconic villains such as David Morrissey's Governor, the show always recovers with a moment of pathos, even if the plot has occasionally bogged down or become too thin.
9. Kingdom: Ashin of the North
Director: Kim Seong-Hun
Writer: Eun-hee Kim
Cast: Jun Ji-hyun, Si-ah Kim, Byeong-eun Park
IMDb Ratings: 7
Rotten Tomatoes Score: 65
Streaming Platform: Netflix
The episode focuses on Ashin and the mysterious plants that turn ordinary people into blood-thirsty zombies. It's a special episode of the popular South Korean political period drama series "Kingdom." As a young girl, Ashin lived in an isolated frontier village when people in the neighboring village mysteriously lost their lives searching for wild ginseng.
Ashin's village refuses to believe that the people were killed by an unnatural plague upon hearing the news. But as soon as her home and the village are attacked, all theories and speculations are cast aside. This one has some amazing action sequences. Make sure you watch this one!
8. Cargo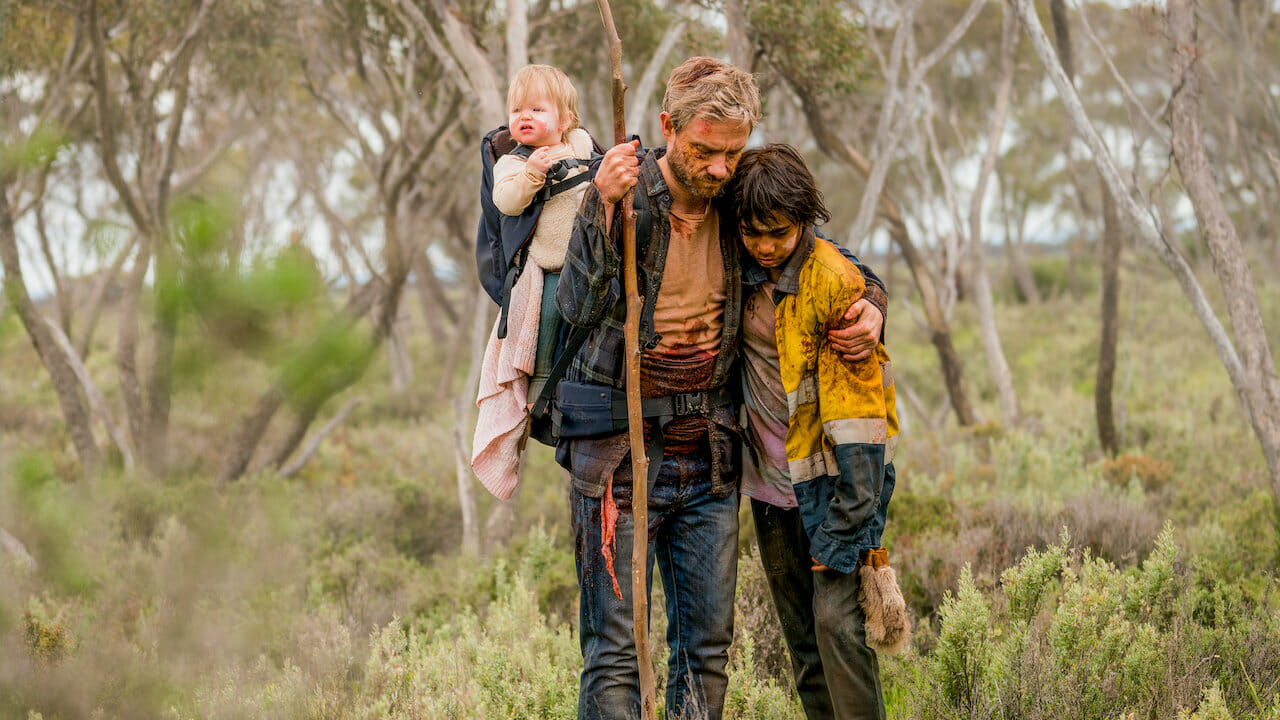 Director: Ben Howling, Yolanda Ramke
Writer: Yolanda Ramke
Cast: Simone Landers, Martin Freeman
IMDb Ratings: 6.3
Rotten Tomatoes Score: 65
Streaming Platform: Netflix
This movie takes a restrained and character-driven approach to its apocalypse in Netflix's Cargo, which is set in an unusually haunting backdrop amid a zombie outbreak. It tells the story of Andy and his wife Kay and infant daughter navigating through the zombie-infested interior of Australia.
Based on a short film they made in 2013, the film is a post-apocalyptic horror drama. Freeman's performance, its emotional depth, and positive reviews earned the film positive reviews from critics.
Though the lead performance has gained the movie a lot of praise and the movie takes place in an Australian setting – something that had never before been done, 'Cargo' becomes somewhat difficult to watch from an international audience's perspective.
Read More: The Best Movies on Netflix To Watch Right Now
7. Ravenous
Director: Antonia Bird
Writer: Ted Griffin
Cast: Guy Pearce, Robert Carlyle, David Arquette
IMDb Ratings: 6.9
Rotten Tomatoes Score: 49
Streaming Platform: Netflix
In this movie, in a remote village, Captain John has to deal with some crazy people. After a few minutes, a stranger barely surviving recounts horrific tales of cannibalism.
As a Canadian horror film set in Quebec, the story hits most of the zombie tropes, but in a manner that feels fresh. Adding to all the decayed human matter is the (possible) allegory of Quebec politics.
There is little dialogue in the film, and it relies heavily on its edgy, scary imagery to create an atmosphere of dread. It's refreshing to see a film that has a new idea, and feels fresh, regardless of its script and story.
6. The Tall Grass
Director: Vincenzo Natali
Writer: Vincenzo Natali
Cast: Laysla De Oliveira, Avery Whitted
IMDb Ratings: 5.4
Rotten Tomatoes Score: 36
Streaming Platform: Netflix
The short film that appears in the sci-fi anthology series Love, Death + Robots crosses several genres, including mystery, historical drama, and folktale. A zombie struggle is at the core of the game, but that's not the best part.
The two siblings discover they may not be able to escape from a tall grass field in Kansas when they hear a young child crying for help, and something evil lies within. Make sure you watch this one, based on the undead!
5. Ladramas De Almas
Director: Juan Antonio de la Riva
Writer: Christopher Luna
Cast: Sofía Sisniega, Natasha Dupeyrón
IMDb Ratings: 5
Rotten Tomatoes Score:
Streaming Platform: Netflix
As part of the Mexican Civil War, when insurgents fought against the Spanish army, outlaws sought treasure at a family compound, which turned out to be a nightmare; in this movie.
The Mexican horror slasher "soul thieves" is not only good bloody fun but also a decent exploration of the Mexican civil war.
There is a storyline in the movie about a group of insurgents who break into a plantation house to find treasure, where the owner lives with his helpless daughters. Only three of the three Cordero daughters are not helpless, but rather vicious killers supported by hordes of zombies on their side that defend the hidden loot from those who seek it out. The movie keeps from becoming repetitive by having a fast-paced plot.
4. Atlantics
Director: Mati Diop
Writer: Trey Edward Shults
Cast: Joel Edgerton, Christopher Abbott, Carmen Ejogo
IMDb Ratings: 6.7
Rotten Tomatoes Score: 96
Streaming Platform: Netflix
A young woman and her partner, a construction worker are facing issues related to employment, class, migration, crime, and family struggles as they journey through Atlantics. They are zombies, or are they?
As men formerly lost at sea return to Dakar's inhabitants, their mysterious illness is revealed to be the result of their possession of the Atlantic coast. Director Mati Diop offers a mysterious examination and is a thought-provoking study in the movie the unquiet dead that merits inclusion on this list.
3. It Comes At Night
Director: Trey Edward Shults
Writer: Trey Edward Shults
Cast: Joel Edgerton, Christopher Abbott, Carmen Ejogo
IMDb Ratings: 6.2
Rotten Tomatoes Score: 87
Streaming Platform: Netflix
The movie centers on a teenage boy dealing with the fears caused by an unknown epidemic that ravages the world. He hides out at one remote house deep in the woods with his parents.
The dad's paranoia will likely cause us to cover our eyes during most of this thriller. It Comes At Night was universally acclaimed by critics, despite initially disappointing at the box office in the U.S.
2. Army of the Dead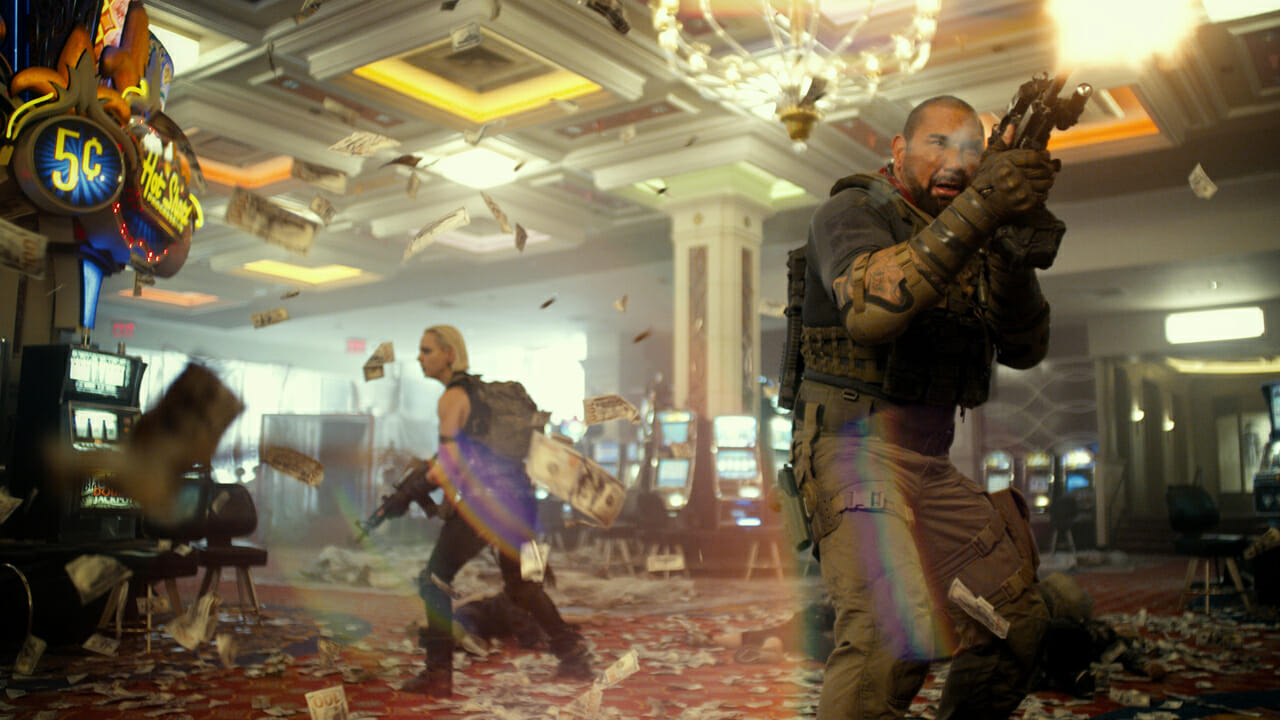 Director: Zack Snyder
Writer: Joby Harold
Cast: Dave Bautista, Ella Purnell, Ana de la Reguera
IMDb Ratings: 5.7
Rotten Tomatoes Score: 67
Streaming Platform: Netflix
Dawn of the Dead remake by Zack Snyder in 2004 was one of the best zombie movies of all time. With Army of the Dead (Netflix), he makes his grand return to zombie horror, transforming Las Vegas into a hive of undead depravity. This takeover is portrayed in a series of slow-motion tableaux in the opening credits sequence (Snyder's specialty) and sets up a promising franchise.
There is an upcoming anime series, Lost Vegas, a direct sequel titled Planet of the Dead, as well as a prequel entitled Army of Thieves. Zack Snyder's Army of the Dead is one of the best zombie movies on Netflix on the living dead or can we say the undead?
1. Alive
Director: Il Cho
Writer: Il Cho
Cast: Yoo Ah-in, Park Shin-Hye, Jeon Bae-soo
IMDb Ratings: 6.3
Rotten Tomatoes Score: 88
Streaming Platform: Netflix
Video game lives streamer remains locked and fights for his life in a zombie film set in South Korea during a zombie apocalypse, while he lives alone in his Seoul apartment. The streamer, cut off from the outside world, is isolated in his apartment during the outbreak when the grisly virus takes hold of the city, though he is determined to survive anyway.
With few options for escape as well as a dogged will to survive, he remains isolated in his apartment unable to speak to anyone. It is one of the great modern zombie movies. Make sure you watch this movie!
Read More: The Best Sci-Fi TV Movies on Netflix For Science Lovers