This time we have brought for you a story that has already hit screens. It focuses on the theme of crime and various other elements of a true drama. So to bring this all statement into a word, it is a thriller where you might get to see many new mysteries unfolding. So before moving anywhere else, let's get an idea about the main plot of this film.
Introduction To Lifelines For Love Or Murder!
Tom Shell directs this extraordinary piece of art, and this film is also titled Marriage and Matrimony. The story of the film revolves around the character named Angie, who is a wedding planner. But to her misfortune, her parents meet with an accident that turns her world upside down altogether. And this funeral brings her closer to her brother named Michael and his fiancee, Olivia.
The events start to become suspicious when Angie gets to know that Olivia killed her Ex-husband. Although, as we know, it was just a suspicion when one of the bridesmaids who told her this information meets her death, it becomes a basis of the suspense.
On the other hand, Angie takes up the step of bringing everything back into order by exposing the bride to be, and for this reason, she is ready to take any step required. The creator has very efficiently put the basic elements of cinematography in the film, making every scene look beautiful and real. The tension between the bride and Angie can be noticed when the preparations for the wedding are going on.
Worth Watching Or Not?
Many fans had several questions on their mind about the movie. One of the famous ones is that, is the movie based on some real story? But to make it very clear, it is not based on any real event. Rather, it is just fictive art. All thanks to the amazing creative team who brought the movie into reality with their hard work. There are various locations in the movie which have been covered up and can be seen in the background.
The movie serves a good plot where the main theme seems to be the major source of attention. However, the intentions of the real villain could have been upheld for a little more time, which could have given an amazing twist. But overall, the movie is truly worth a try.
When And Where Can We Watch it?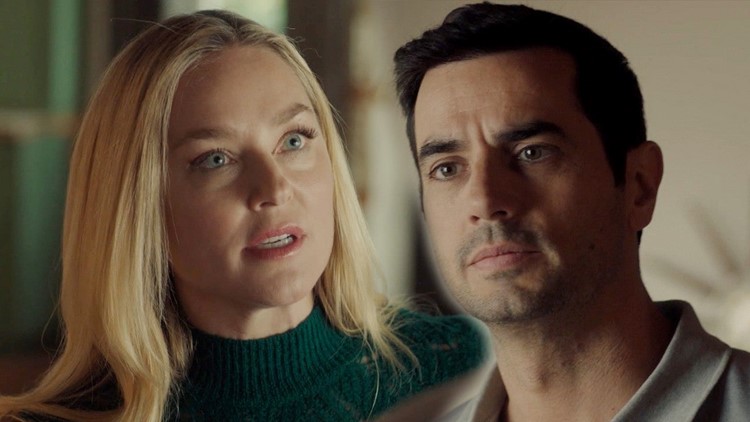 Moving on to the release date of the film, so you will be able to catch it up on October 22, 2021. Besides this, if you are looking for some platforms where you can watch it so along with Lifetime channel, you can also choose among Philo (which comes with a free trial), FuboTV, and Sling.
Cast of Lifetime's For Love Or Murder!
The film consists of an exceptionally talented cast, which includes Maddison Bullock as Olivia, Benedict Mazurek as Michael, Triana Browne as Morgan, Cody Bagshaw (Levi), Ryan Francis (Detective Hasler), Danielle Montreal (Renee), and Drew Pollock (Howard). Other than these we have, Kaye Brownlee-France (Dani), Emily Hileman (Ashland), Meghan McCall (Erika), Johnny Horn (John Porter), and Barbara Sandlin (Bella Porter).