Lucifer Season 5 is Coming Back!!
The show is based on Lucifer Morningstar (Ellis), an angel who is also the son of God. He is fed up as the King of Hell so he comes to earth and joins LAPD. He works alongside detective Decker to help her catch the bad guys. 
Is there going to be a season 5 of Lucifer?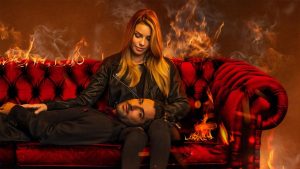 Yes! The good news is that Netflix has renewed the show for it's next season which is going to be the last and final season.
Lucifer season five was going to be of 10 episodes. But now, the episodes are increased to 16. That is 6 more episodes! Which is going to be a treat for all of us for sure!!
What is the release date?
No authentic confirmation is given. However, it is highly probable that it is going to be released in spring/summer 2020.
The #SaveLucifer campaign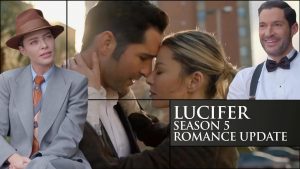 After a disappointing end to Lucifer Season 4, fans were desperate for another season. 
Fans started a hashtag on Twitter as the #SaveLucifer campaign. To divert the attention of the showrunners towards their opinions. 
Fan's tweets were answered. And Lucifer was reprised for one more season.
The campaign paid a significant part in reprising back the show for another season. The showrunners felt that if not for the campaign, there would be very little chance of Lucifer being back.
Henderson, in an interview, said that he is grateful that people noticed it. 
Who will be back?
The show's lead, Tom Ellis and Lauren German would likely continue to play their roles as Lucifer Morningstar and Detective Chloe Decker.
Kevin Alejandro could also be back as Detective Dan Espinoza ex-husband of Decker, alongside Lesley-Ann Brandt as Mazikeen, the bodyguard of Luci, Aimee Garcia as Ella Lopez and Rachael Harris as Dr. Linda Martin, therapist of Lucifer.
If rumors are to be believed, there will be some new faces too!
Spoilers!!
One thing we do know for a fact is that the series will be divided! 
There are now going to be two parts. Season 1 will have 8- 8 episodes in each part. Which is going to be another treat for them!