Take a little walk to the edge of town… as soon as you hear those few words you are sure that Thomas Shelby is back with his brothers to cause trouble to his enemies. Peaky blinder is a perfect example of a series that has a perfect blend of story, acting, dialogues, background music, romance, and cast which has kept its viewers so hooked to it for five seasons.
As we know the 5th season ended with a huge cliff-hanger, the wait for the 6th season kept its viewers agitated. And now finally on February 27th, the new season dropped out its first episode. With the series being streamed only in one area right now, how can you avoid the spoilers and watch it in your country?
Where Can You Watch The New Season?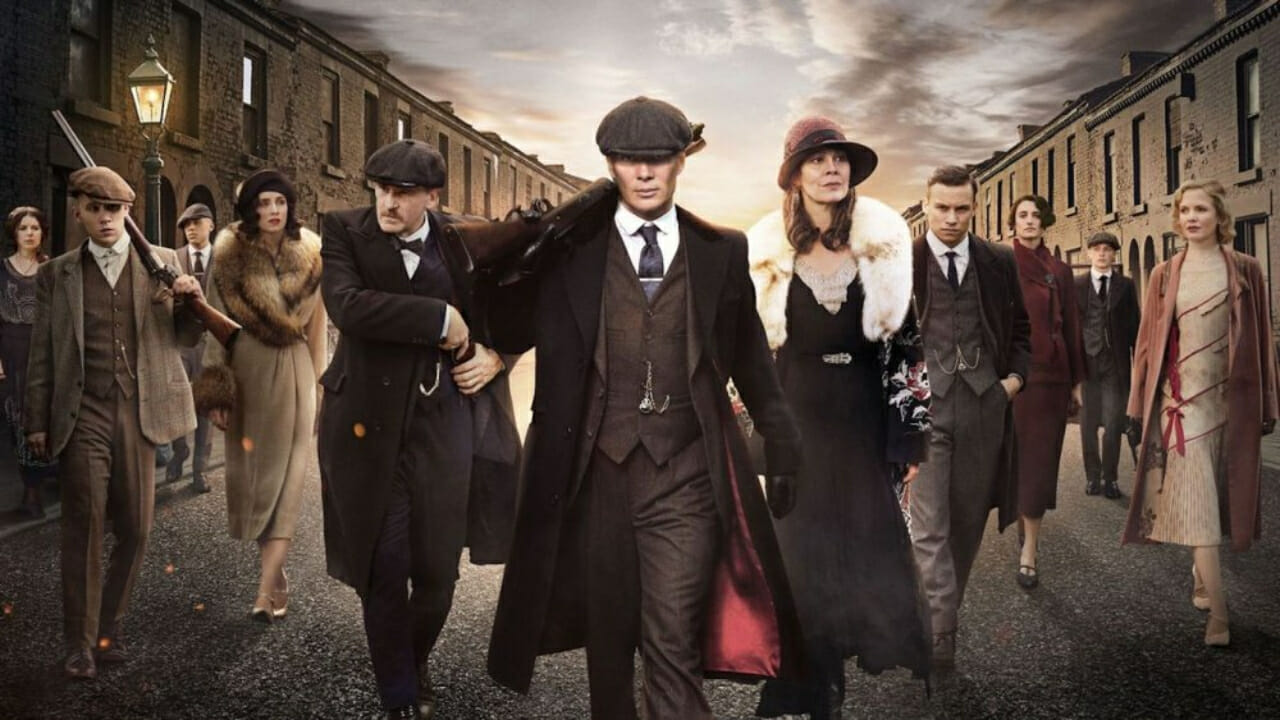 With the new season currently being aired only on BBC One and BBC iPlayer, the fans of that region know what is truly happening in the show. The series airs a new episode every Sunday at 9 pm on BBC. Every episode is available to catch up on BBC iPlayer.
Apart from these two platforms, we know that the first 5 seasons are available on Netflix, and for the international viewers, they will probably have to wait till the summer of 2022 and the UK fans may have to wait till 2023 but this is not confirmed yet as Netflix hasn't made any official announcement.
Apart from waiting, you can watch them at various pirated sites or download the episodes as well. But all these perks even come at a disadvantage as they expose you and your devices to hackers and viruses. So, it is recommended to wait till the new season officially drops off on Netflix.
If you haven't watched the series yet, then don't wait anymore and go ahead and for the viewers who already have, I don't think it would hurt them to relive the lives of the Peaky Blinders again on Netflix.
How To Avoid The Spoiler? 
Avoiding spoilers is easy as well as hard. For example, you can avoid spoilers on your social media platforms by simply turning off the notifications for pages that will give you news or spoilers about the new season. The hard part is the one where someone actually spoils the show for you and you can't do anything about it.
Apart from all these, if you do see any sort of tags related to peaky blinders, it will be better for you to scroll down or skip the page as soon as you can.
What Is The Show About? 
The show follows the real life of the fearless, brave, and deadly gang led by its fearsome and manly boss Thomas Shelby. Thomas and his brothers come back to rule the lawless streets of Birmingham after they r done serving the army in WWII.
Initially in the series, we see Thomas being a small-time head in the area but then he goes on to increase his Business and also falls in love. The show then goes on and we see Thomas increasing his reach into London. With the season filled with love and crime, the dark pasts of the characters keep haunting them and they become sure that their decisions don't change their life which has already been set out by destiny.
Thomas then also gets famous and is then contacted by the Economic League and we also see the loss of one of the major characters which led to the development of both the story and the characters in it.
The show continues to show us how the Peaky Blinders keep escaping the face of death and at a point also overcome the fear of death. Thomas then becomes something more than a gangster as he goes into politics and then realizes that this is more than him or his family. After losing his lover, he grows over his past and decides to live for his son, and also tries redemption. The series ends with a huge cliff-hanger. With the first episode of the 6th season dropped, we are sure to see many things changing and can also be expecting the loss of some characters, but it's all going to be good for the viewers as the show never fails to amaze and satisfy its viewers.
Cast
Cillian Murphy who plays Thomas Shelby is one of the main characters of the series. His brothers Arthur Shelby Jr., John Shelby, and Finn Shelby are played by Paul Anderson, Joe Cole, and Harry Kirton. His sister Ada Thorne is played by Sophie Rundle.
Many other characters like Elizabeth Gray and Grace Shelby which are played by Helen McCrory and Annabelle Wallis also make the series amazing to watch. Iddo Goldberg, Ned Dennehym Benjamin Zephaniah, Tommy Flangan, etc., are also part of the cast. Tom Hardy who was seen in 'The Dark Knight Rises' also plays an important character named Alfred "Alfie" Solomons who later becomes a friend to Thomas Shelby and is seen in most parts of the series.