"You" has been one of the most famous psychological thrillers among youths. Every girl once dreamt about Joe Goldberg as the perfect life partner because he is caring and loving and will never leave your side, even if you say so! He is the most fantastic person, apart from being a psychotic serial killer.
Joe is cunning, soft-spoken, intelligent, and will always text you back no matter his situation. The perfect amount of charm Penn Badgley brings to the character while he is obsessing over someone makes this series irresistible.
While the third season is more toxic than ever, fans greatly appreciate it worldwide. So, if you have been looking for a series like You, we have curated a list of 20 top shows like You to make you obsessed with the psychological thriller genre.
20. Dirty John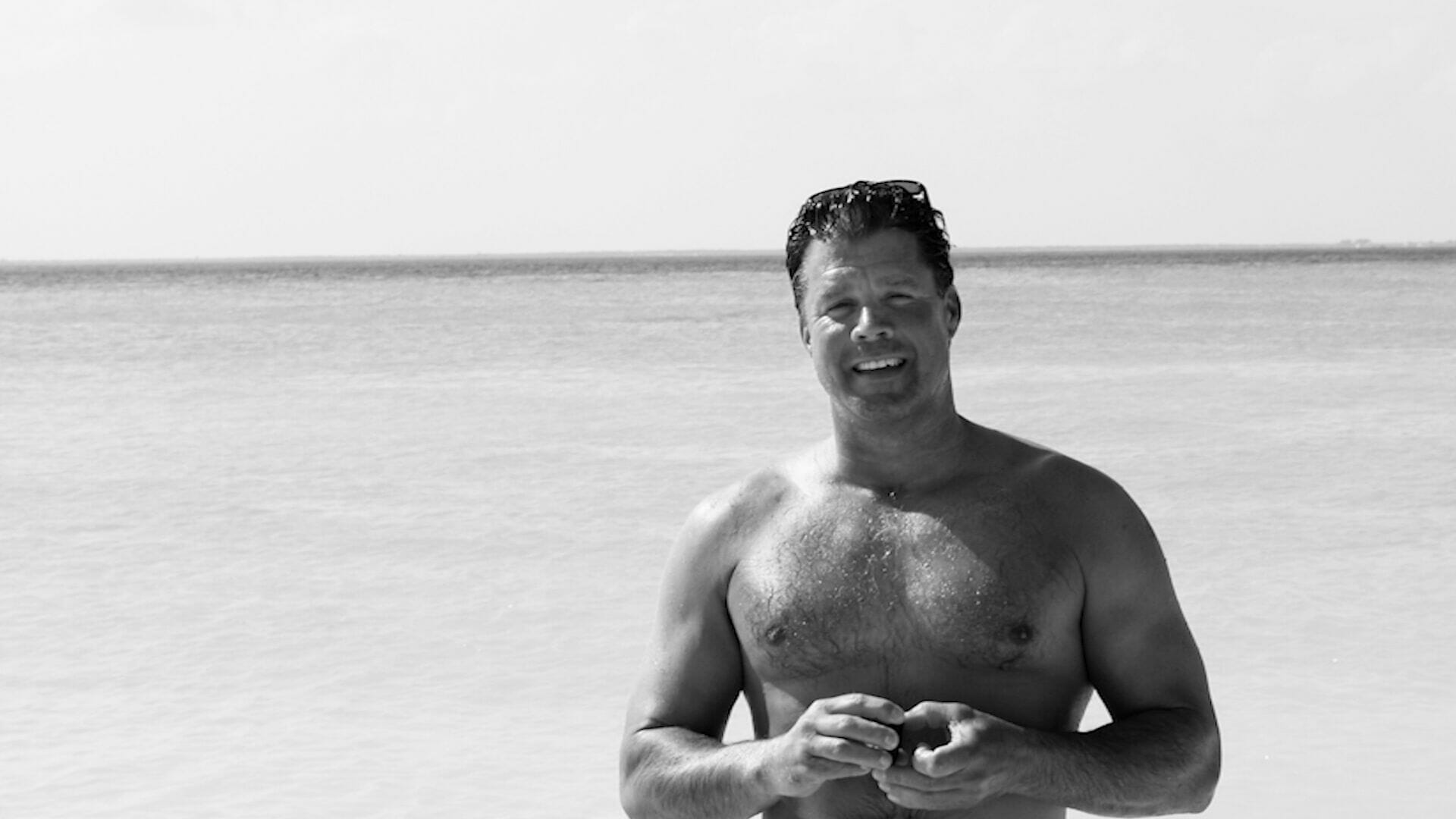 Creator: Alexandra Cunningham
Cast: Connie Britton; Eric Bana; Juno Temple
IMDb Rating: 7.2
Rotten Tomatoes: 79%
Streaming Platform: Netflix
Dirty John is one of the most incredible true crime anthology series around John Meehan, covered in the cloaks of secrets, manipulation, and denial. This drama series is based on the true story of a famous interior designer, Debra Newell, and that's how we know the series will give genuine chills to its viewers.
In the Dirty John series, Debra dates a man of her dreams named John. He is charming, charismatic, and caring. But as the series progresses, we realize he lied about his identity.
This main character is deadly, just like Joe Goldberg from You. He has many secrets which will surely put Debra's life in danger. The series also includes the crucial role of Betty Broderick. Your fans are going to love this!
19. Mindhunter
Creator: Joe Penhall
Cast: Jonathan Groff, Holt McCallany, Hannah Gross, Cotter Smith
IMDb Rating: 8.6
Rotten Tomatoes: 97%
Streaming Platform: Netflix
This psychological crime thriller follows the life of dedicated FBI agents assigned to interview a list of extreme serial killers to solve their cases. This show is entertaining for all those people who are obsessed with criminal minds. It is impressive how this series takes you on tour inside the minds of one of the most dangerous psychopaths.
Sadly, Mindhunter is such an underrated series. It deserves a lot of attention than what it is getting.
18. Killing Eve
Creator: Luke Jennings (Villanelle novel series)
Cast: Jodie Comer, Fiona Shaw, Darren Boyd
IMDb Rating: 8.2
Rotten Tomatoes: 89%
Streaming Platform: Prime Video
Killing Eve is an impressive tale about a security operative when her life gets interlinked with a ruthless assassin. This series not only has a unique script but also brilliant acting.
We couldn't thank the creators enough for writing these characters as women as female characters bring a unique charm to psychological thrillers. This engaging show has complex characters that add much suspense to the exciting storyline.
17. Gossip Girl
Creator: Cecily von Ziegesar (Gossip Girl)
Cast: Blake Lively, Leighton Meester, Penn Badgley, Chace Crawford
IMDb Rating: 7.4
Rotten Tomatoes: 84%
Streaming Platform: Prime Video
If you want to binge-watch more of Penn Badgley after watching his charismatic performance in You, you must check out Gossip Girl. This show revolves around a popular student named Blair Waldorf, the Queen Bee of Constance Billard.
Who is envied by everyone in her school? Her perfect life becomes a little chaotic when her ex-boyfriend shows up in her life. The titular Gossip Girl character has been providing us the much-needed drama in our life. The series is based on a novel by Cecily Von Ziegesar of the same name.
Gossip Girl is one of the most popular series in the history of television. The dedicated fans are genuinely interested in the lives of people on the Upper East Side of Manhattan and still wish for this series to make a comeback in their lives. The show ran for six seasons and was enormously obsessed by fans.
16. Dexter
Creator: Jeff Lindsay (Darkly Dreaming Dexter novel)
Cast: Michael C. Hall, Julie Benz, Jennifer Carpenter, Erik King]
IMDb Rating: 8.7
Rotten Tomatoes: 71%
Streaming Platform: Voot
Dexter revolves around a serial killer named Dexter Morgan with homicidal tendencies. As expected, he is living a double life. Just like a typical serial killer, he is charming, good-looking, and has a pleasant personality. It is hard to label him as a murderer after looking at the sweet side of his character. He cracks a job at Miami Metro Police Department, which makes it easier for him to kill people.
Dexter is quite similar to Joe Goldberg in many ways. His insane desire to kill people is brilliantly portrayed in the series.
15. Baby
Creators: Isabella Aguilar, Giacomo Durzi
Director: Antonio Le Fosse, Giacomo Mazzariol, Romolo Re SalvadorCast: Michelle Y. Allen, Forrest Ashley,
Daniel Blair
IMDb Rating: 6.8
Rotten Tomatoes: 80%
Streaming Platform: Netflix
This hot Italian teen drama show revolves around the lives of two school girls at an elite high school in Rome who are actively involved in prostitution. This series has a ton of scandals, obsessions, and shocking secrets, so you better not miss out on the drama this series has to offer.
The plotline of the first season revolves around Baby, who becomes involved in prostitution at a very young age just for the love of money. Her secret life is entirely different from what she portrays in real life. Baby is one of the most thrilling shows like You.
14. Breaking Bad
Creator: Vince Gilligan
Cast: Bryan Cranston, Anna Gunn, Aaron Paul, Dean Norris
IMDb Rating: 9.5
Rotten Tomatoes: 96%
Streaming Platform: Netflix
Breaking Bad is a popular TV show that revolves around a chemistry teacher named Walter White, who gets to know that he is diagnosed with cancer. He concentrates on the meth-making business to pay for his medical treatment. He must indulge in dangerous crimes and horrible acts to keep his double life away from everyone.
Breaking Bad is the perfect series for you to binge-watch if you have been waiting for the fourth season of You. This series contains mystery, drama, suspense, dark humor, and even murders.
13. Castle Rock
Creators: Sam Shaw; Dustin Thomason
Cast: André Holland, Melanie Lynskey, Bill Skarsgård
IMDb Rating: 7.5
Rotten Tomatoes: 88%
Streaming Platform: Netflix
Castle Rock is a thrilling series based on The Stephen King universe. The storyline revolves around a bold young mother who escapes with her teenage daughter after committing a horrible crime.
Like Joe from season two, she desperately wants to start everything fresh in life as if nothing happened. She even tries to become a good human, but all her efforts are worthless, just like Joe Goldberg.
12. How To Get Away With Murder
Creator: Peter Nowalk
Cast: Viola Davis, Billy Brown, Alfred Enoch, Jack Falahee
IMDb Rating: 8.1
Rotten Tomatoes: 88%
Streaming Platform: Netflix
How to get away with Murder is a thrilling series about a criminal defense lawyer who tries to save her law students from being suspected of Murder. This series is quite similar to the fascinating tale of You, as Joe knows how to get away with Murder without anyone having a clue
. The incredible performance of Viola Davis as a law professor will surely blow your mind. We are pretty sure you are going to stick to the screen once you are done with the first episode.
11. The Assassination of Gianni Versace
Cast: Edgar Ramírez, Darren Criss, Ricky Martin
IMDb Rating: 7.7
Rotten Tomatoes: 88%
Streaming Platform: Amazon Prime Video
The Assassination of Gianni Versace is one of the most famous American crime story series that takes us through a massive journey of the murder case of the Italian designer Gianni Versace. He was shot by one of the most infamous serial killers Andrew Cunanan.
This is based on a true story, so get ready for the goosebumps at every second of this show. While the show explored intimate details of the case, the real reason for Andrew to kill the famous murder victim is still unknown to people.
10. Sharp Objects
Creator: Marti Noxon
Cast: Amy Adams, Patricia Clarkson, Chris Messina, Eliza Scanlen
IMDb Rating: 8.1
Rotten Tomatoes: 92%
Streaming Platform: Disney Plus Hotstar
Sharp Objects is a popular series that follows a mysterious person named Camille Preaker, who was just discharged from a psychiatric hospital after getting treated for her self-harm and alcohol problem. As the series progresses, she is seen handling the murder case of two young girls.
As the series progresses, the bad memories of the emotional trauma make a comeback in her life. The moving storyline with the haunted quality of the cinematography is enough to blow your mind.
9. Hannibal
Creator: Bryan Fuller
Cast: Hugh Dancy, Mads Mikkelsen, Caroline Dhavernas, Hettienne Park
IMDb Rating: 8.5
Rotten Tomatoes: 92%
Streaming Platform: Prime Video
Hannibal is another iconic series for all You fans, including a serial killer called Hannibal. The criminal profiler Will Graham joins hands with him to track all the other dangerous serial killers. This series ran for merely three seasons, but people still cherish this exciting psychological thriller.
8. Bates Motel
Creator: Carlton Cuse, Kerry Ehrin, Anthony Cipriano
Cast: Vera Farmiga; Freddie Highmore; Max Thieriot; Olivia Cooke
IMDb Rating: 8.2
Rotten Tomatoes: 93%
Streaming Platform: Prime Video
Bates Motel is an exciting thriller that follows the life of Norman Bates, who suffers from an extreme mental health condition. He shifted to a small town with his single mother to start a new life.
One incident that awakened his strive to murder was when he killed someone on the day his mother was sexually assaulted. This is one of the greatest well-crafted shows like You that people will witness for generations to come.
7. The Fall
Directors: Jakob Verbruggen; Allan Cubitt
Writer: Allan Cubitt
Cast: Gillian Anderson, Jamie Dornan
IMDb Rating: 8.1
Rotten Tomatoes: 84%
Streaming Platform: Amazon Prime Video
The protagonist of the Fall BBC series is a serial killer named Paul Spector, who Jamie Dornan plays. He initially appears to be a gentleman and a loving father, exactly like Joe Goldberg from the You series, but he targets women and shows his ruthlessness through a hunting game. Later a talented detective named Stella Gibson is approached to help with the case.
6. Ozark
Creator: Bill Dubuque, Mark Williams
Cast: Jason Bateman, Laura Linney, Sofia Hublitz
IMDb Rating: 8.5
Rotten Tomatoes: 82%
Streaming Platform: Netflix
The show revolves around a family man named Marty Byrde, played by Jason Bateman, who has a loving wife and two children. People consider him a respectable family man, but no one knows he lives a double life. Marty is forced to relocate with his family because of his failed Money laundering scheme.
This family goes through such a hard time adjusting to a new environment. They must compromise with the underworld to survive.
5. Pretty Little Liars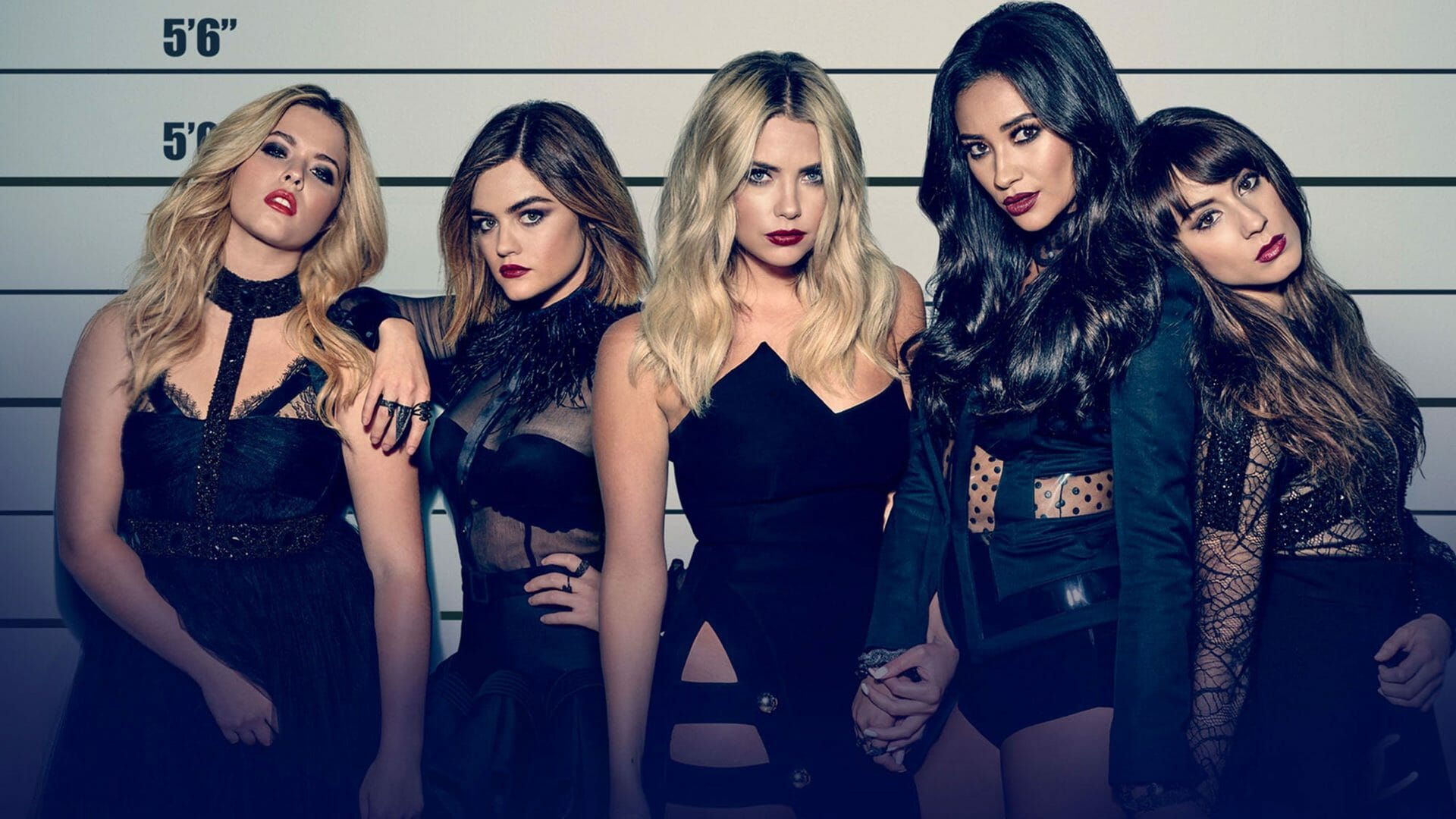 Creator: Marlene King
Cast: Troian Bellisario, Ashley Benson
IMDb Rating: 7.4
Rotten Tomatoes: 81%
Streaming Platform: Amazon Prime Video
Pretty Little Liars revolves around four teenage girls who are this series' main characters and share dark secrets. These girls will make you remember Joe as they try to keep their secrets safe. This is not just a teenage drama show but also perfect content for all mystery thriller fans.
4. Elite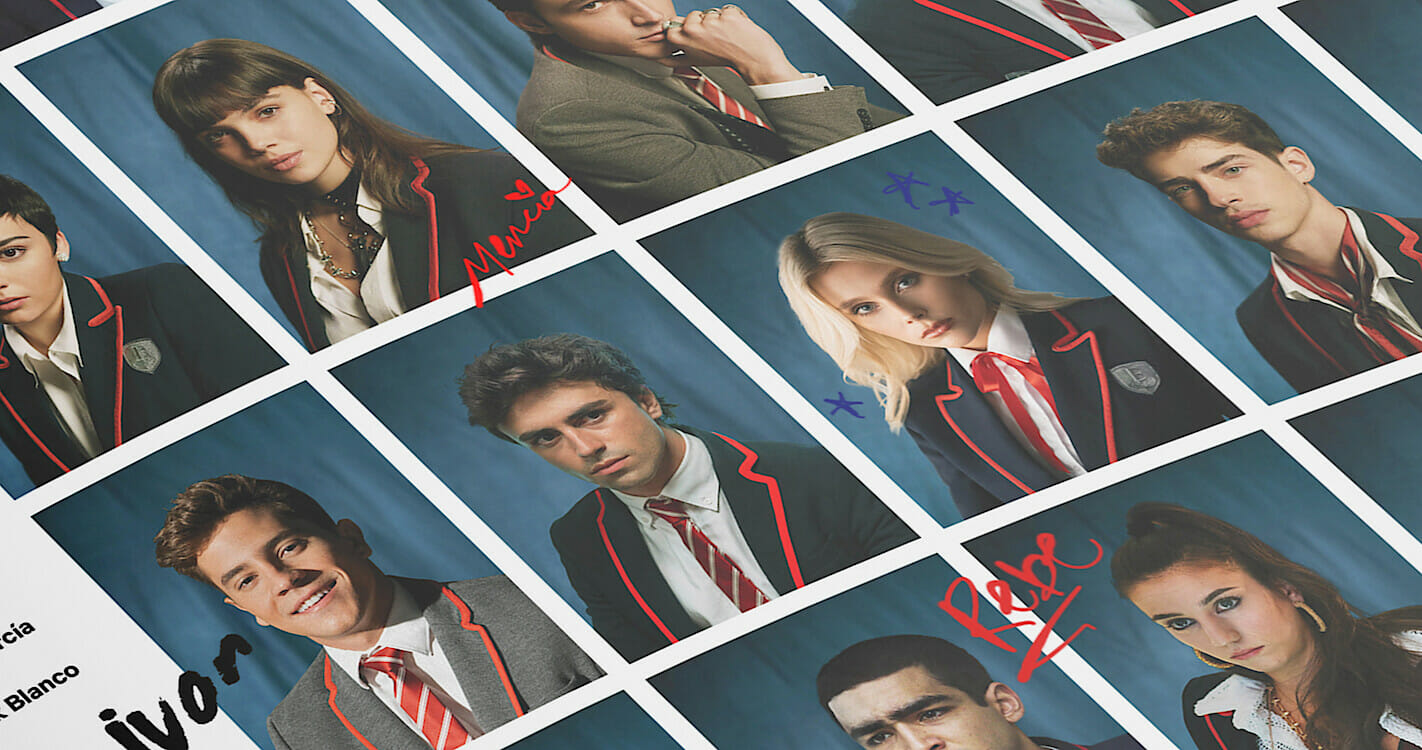 Creator: Carlos Montero, Darío Madrona
Cast: María Pedraza, Itzan Escamilla
IMDb Rating: 7.4
Rotten Tomatoes: 97%
Streaming Platform: Netflix
Elite is a Spanish thriller about Spain's most elite high school. Three students from working-class backgrounds get enrolled in the school with the help of a scholarship program. The plot thickens when someone gets mysteriously killed. People remain clueless about who the actual murderer is.
3. Only Murders In The Building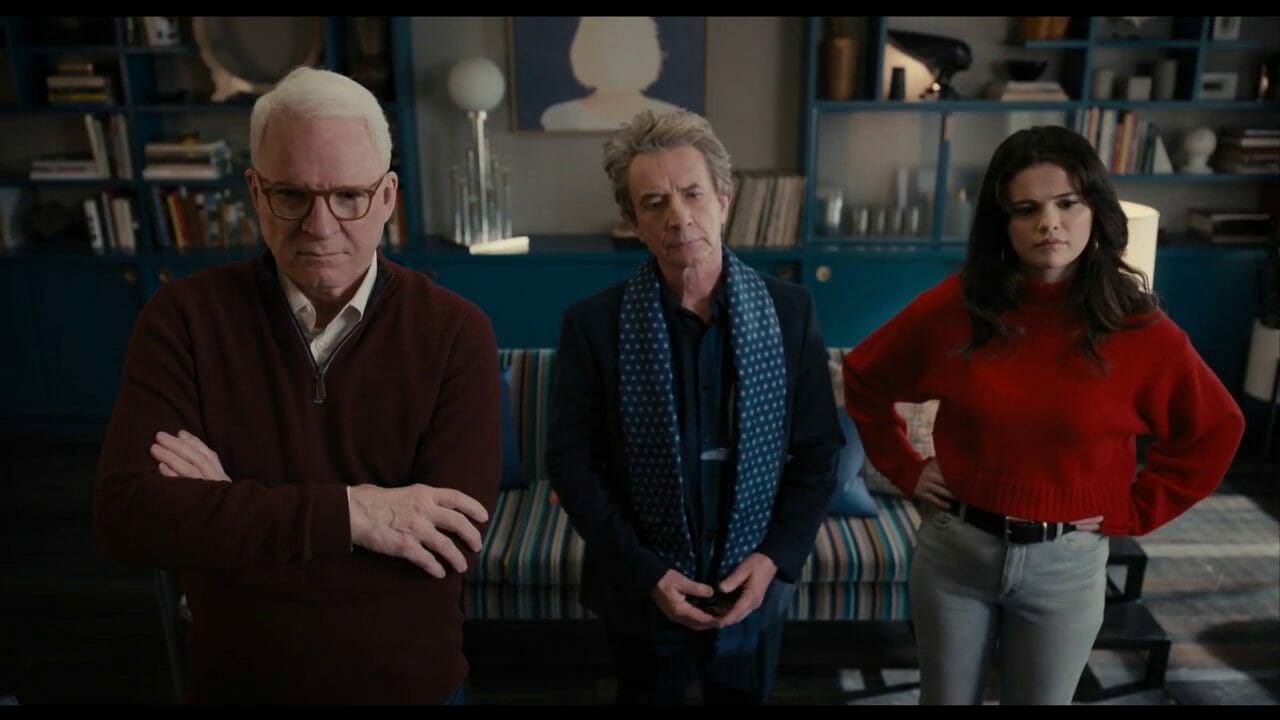 Creator: Steve Martin, John Hoffman
Cast: Selena Gomez, Steve Martin, Martin Short
IMDb Rating: 8
Rotten Tomatoes: 100%]
Streaming Platform: Prime Video
Only Murders in the Building is a famous murder mystery around three strangers with a similar obsession with the true-crime podcast. This unlikely trio is forced to start their podcast when suspected of Murder. This series has the most perfect cast members and is the most humorous murder mystery in history. Fans extremely loved the second season.
2. 13 Reasons Why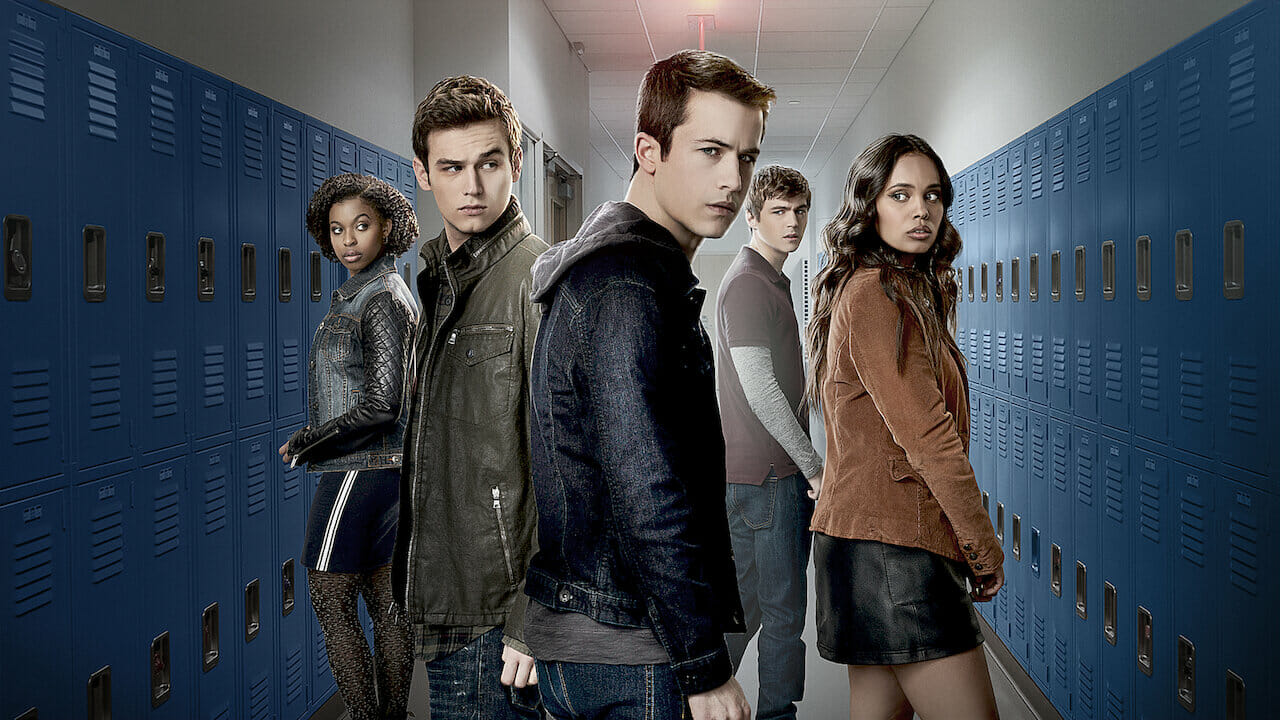 Creator: Brian Yorkey
Cast: Dylan Minnette, Katherine Langford
IMDb Rating: 7.5
Rotten Tomatoes: 35%
Streaming Platform: Netflix
13 Reasons Why revolves around Clay Jensen, who sets out to unravel the real reason that forced his crush Hannah to end her life. This popular drama series is certainly not made for weak-hearted people.
1. Dead To Me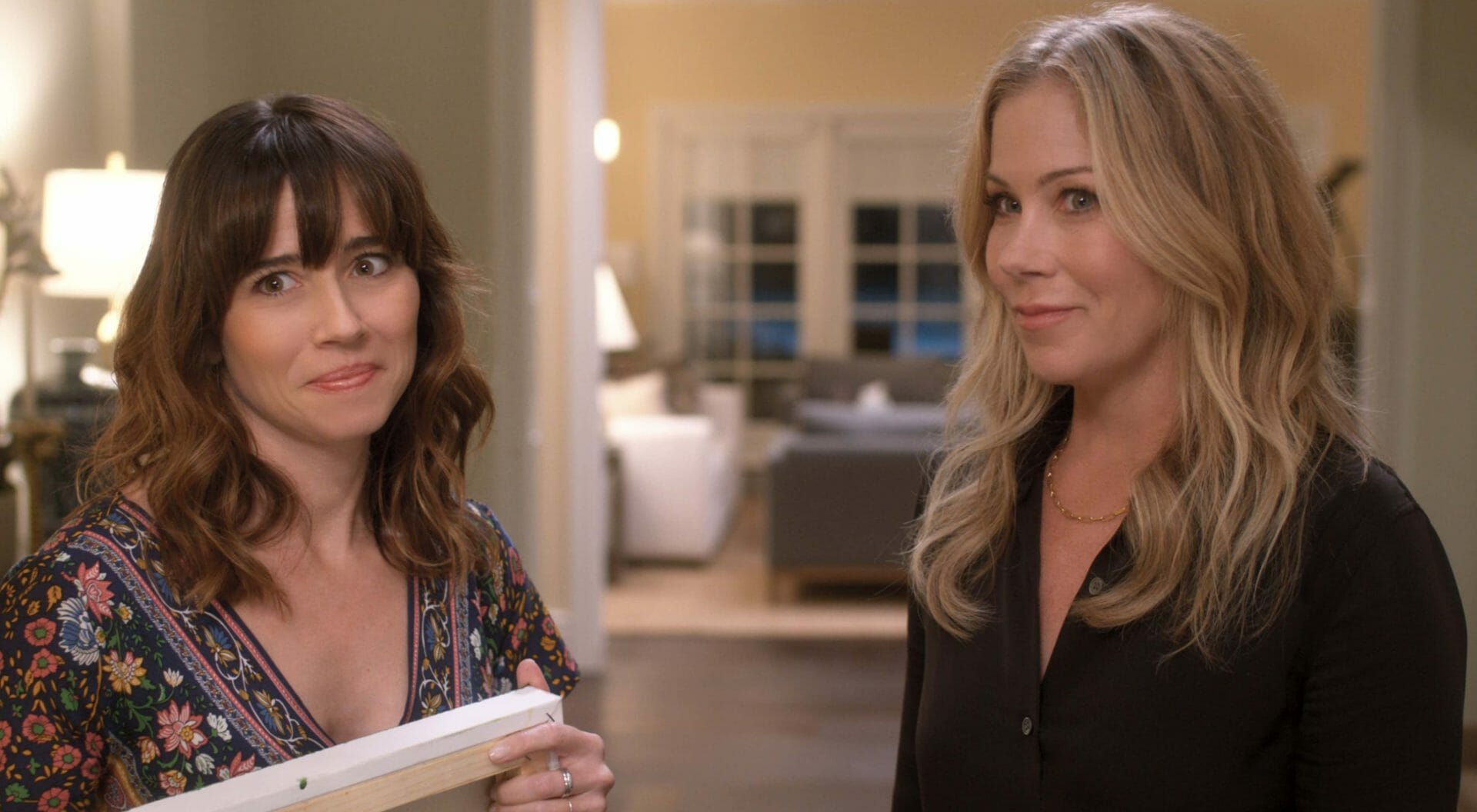 Creator: Liz Feldman
Cast: Christina Applegate, Linda Cardellini, James Marsden
IMDb Rating: 8
Rotten Tomatoes: 89%
Streaming Platform: Netflix
Dead to Me is a tragicomedy based on two women who form an unlikely friendship; their grief is the main reason for their bond. On the one hand, we have Jen, a widow; on the other hand, we have Judy, who claims that she is grieving over her fiancé, who passed away. They bond with each other unusually well to the point where they decide to move in together.
Their closeness later reveals a vital secret that connects both of them. The second season concluded with the hope of the third season, but it seems we have to wait a little longer for the series to make a comeback in our lives.
Conclusion:
Shows like You have attracted a significant chunk of the audience for the last few decades. These shows include Dirty John, Gossip Girl, Bates Motel, Breaking Bad, Dexter, and many others.
Read More: 25 Thriller Shows Like Cruel Summer To Watch