When people talk about anime, the first names that spring to mind are Goku, Naruto, and so on. Due to their incredible strength and physicality, male anime characters have next-level love and madness among anime fans. Female anime characters are always pushed to the background and overshadowed by male anime characters.
However, several fantastic and powerful female anime characters have a prominent presence in anime. These female characters can awe and amaze anime fans with their amazing presence and personalities. The following is a list of the 25 strongest female anime characters:
25. Bulma (Anime: Dragon Ball Z)
Bulma is one of Dragon Ball Z's most powerful female anime characters. She is an anime character who is extremely clever and highly intelligent. Bulma possesses immense strength, as seen by her ability to construct a time machine, a power level meter, and a dragon ball finder. She is the only person who can manage the gigantic Vegeta, one of the strongest characters in the entire series.
The other characters in the series always overshadow Bulma, but she is one of the strongest anime characters with higher intelligence.
24. Merlin (Anime: Seven Deadly Sins)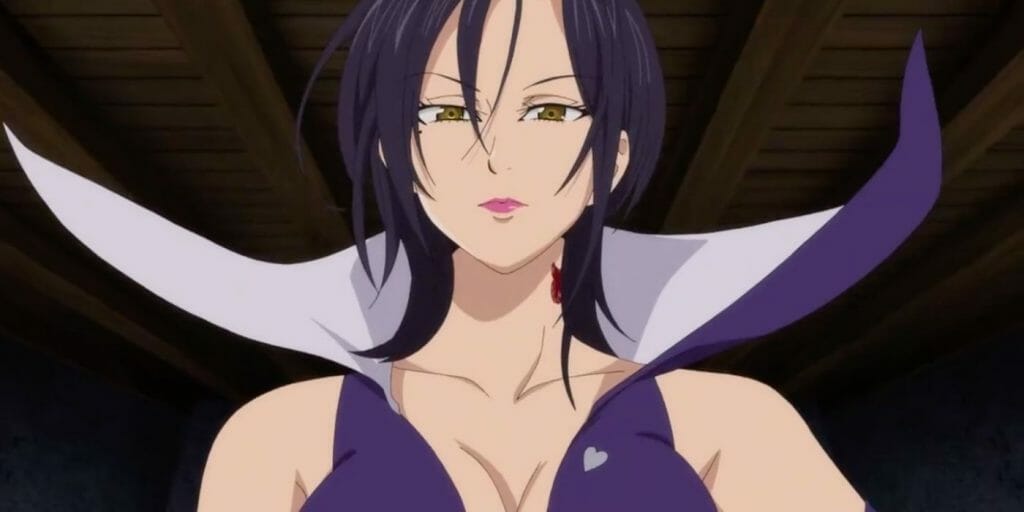 One of the strongest mages, Merlin, is full of mysteries. Merlin is born with extraordinary power and later manages to gain more power by deceiving the Demon King and Supreme Deity. Merlin is unaware of her power and discovers her new powers with the continuation of the series.
Master of a strong personality but with a heart full of care and love, Merlin makes sure to guard her family and friends. Merlin is one of the strongest female anime characters, capable of overshadowing male characters in the series with her strong and fabulous screen presence.
23. Tanya Degurechaff (Anime: The Saga of Tanya the Evil)
Tanya, the titular female protagonist, is a mysterious female anime character. She is sometimes misinterpreted as a lovely young girl, yet she is a petite bundle of curiosity that can astound others with her commendable combat skills.
She is a force to be reckoned with, capable of fighting and defeating the entire army herself. Tanya Degurechaff is a powerful female character who is both charming and scary. She can outnumber people with the snap of a finger with her extraordinary fighting skills.
22. Mereoleona Vermillion (Anime: Black Cover)
Mereoleona is a fiery lioness warrior even the Captain dreads in the Black Clover world. She is a committed warrior who takes her training seriously, preparing herself for every circumstance and adopting a never-say-die mentality.
She is prepared to defeat her foes and has honed her skills as a warrior in every scenario. Mereoleona Vermillion is the strongest character in the anime series Black Cover. She can outnumber enemies with her extraordinary combat skills. She remains undefeated and untouched by her enemies.
21. Android 18 (Anime: Dragon Ball Z)
The humanoid Android 18 has remarkable, unique powers. She can fly and generate a large number of powerful weapons. Even though she is a humanoid in the world of super Saiyans, she can vanquish any supreme power with her exceptional brain and immense physical strength.
Android 18 has an infinite source of energy that never runs out, which she put to good use when she knocked out Goten and Trunks at the same time during the Buu Saga.
Android 18 has great abilities to keep herself safe and sound from her enemies. She can defeat them with her crazy strength and intelligence.
20. Kagura (Anime: Gintama)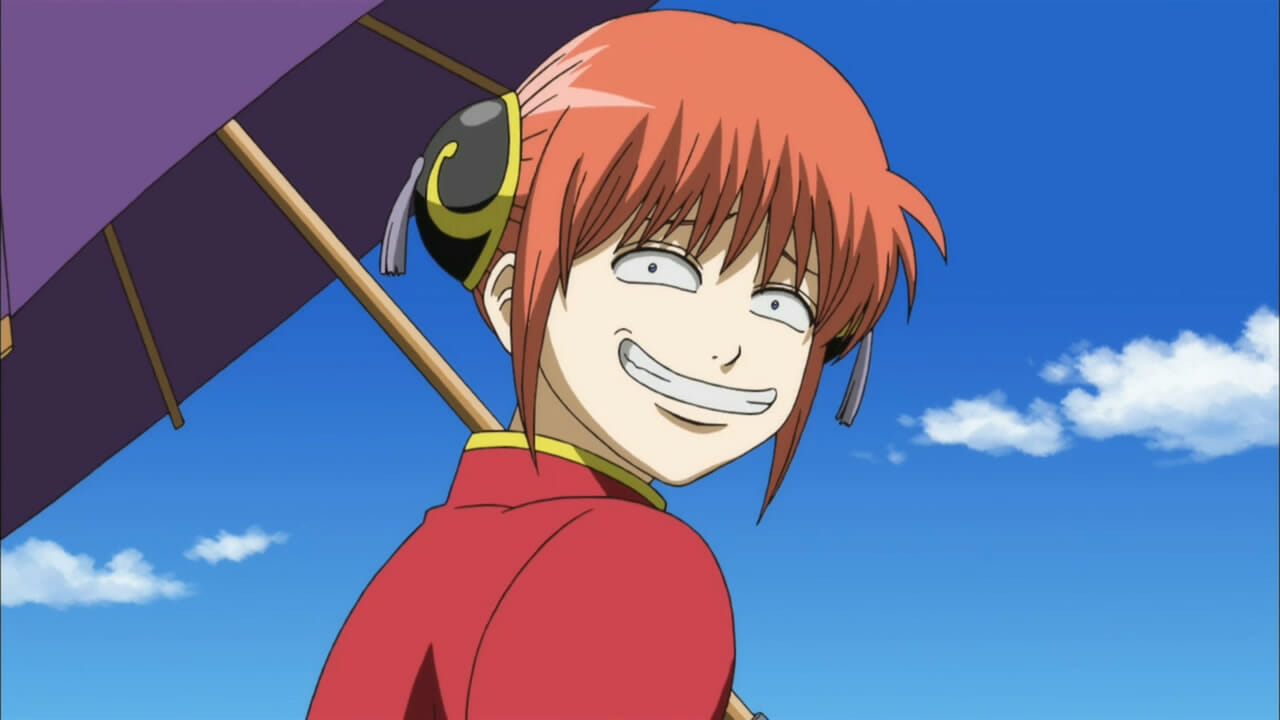 Kagura is commonly mistaken as a sweet-natured girl, but she reveals her true self as soon as she picks up her parasol pistol. She possesses inherent combat talents as well as exceptional physical qualities. Kagura has a daring demeanor and brute strength.
Kagura is one of the most powerful female anime characters on the list, with an outraged personality to amaze with her extraordinary combating style. She can beat her strongest enemies easily in battles.
19. Misa Amane (Anime: Death Note)
Misa Amane is one of the strongest characters on the list. Misa Amane doesn't have any special abilities or magical combat skills. Her wit and passion, though, are her greatest assets.
Misa is the most dangerous and powerful woman in the whole series, thanks to her Death Note abilities and the ability to see the name and lifetime of anybody just by looking at them.
Misa Amane is the centric character of the series death note. She makes her way on the list despite lacking the abilities to fight and combat like other female anime characters due to having the outrageous power of the death notes. She can be a danger to anyone with her powers and ability.
18. Neferpitou (Anime: Hunter x Hunter)
In Hunter x Hunter, Neferpitou is a Chimera Ant King's Royal Guard member and one of the show's most powerful female characters.
She may appear adorable with her childish face, cat ears, and long, insect-like limbs, yet she is a viciously committed hunter who is feared by even the most experienced hunters.
Neferpitou is the most deadly human being to fool people with her appearance and astonish them with her fighting skills. She can outnumber her foes with her skills.
17. Shihoin Yoruichi (Anime: Bleach)
The master of hand-to-hand combat skills and impressive speed, Captain Shihoin is an impressive and strong woman. She can transform herself into a cat according to the situation. She is also a good sword mage with attractive intelligence skills.
Shihoin can compete against the strongest male characters. She has been nicknamed the "Flash Goddess" due to her ability to be present in multiple places at once.
16. Aoi Kuneida (Anime: Beelzebub)
Aoi Kuneida is the leader of the Red Tails gang and is also the strongest woman. At 17 years old, she is a skilled martial artist with great strength, speed, and stamina. Her greatest strength is sword magic and her ability to defeat the opponent with her extraordinary skills. She can break rocks with her mere punches.
Despite being at a very young age, she demonstrates extraordinary skills and great maturity. She is portrayed as the strongest female anime character with a strong personality in the series. She has the skill to be centered and calm in every situation.
15. Shinobu Kochou (Anime: Demon Slayer).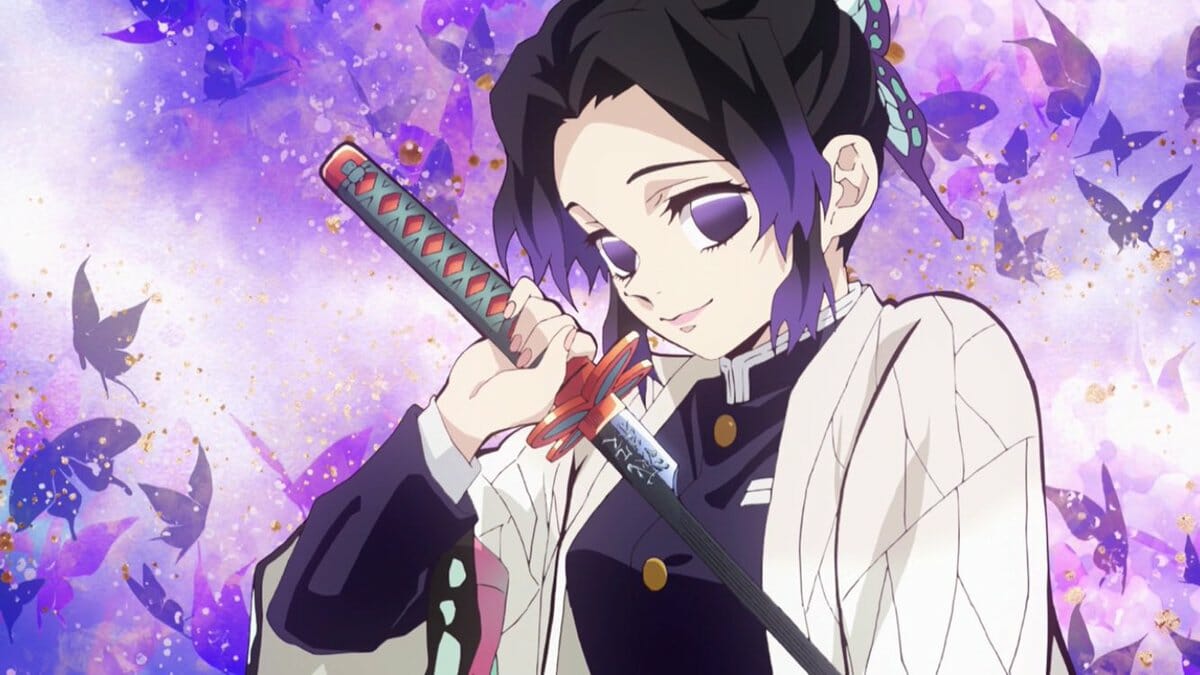 Shinobu Kochou is one of the most cheerful and charming characters on our list. She is a high-ranking Demon Slayer trooper capable of ruthlessly destroying her adversaries.
Shinobu Kochou uses the insect Hashira, a talent that is suited for someone of his stature. With a thin sword laced with poison and her remarkable speed, she decapitates demons. She was very flexible, leaping over whole trees, and her sword abilities were legendary. She can easily kill her enemies in a matter of minutes with her outstanding combat skills.
14. Boa Hancock (Anime: One Piece).
The Snake Princess of Amazon Lily, Boa Hancock, can manipulate people's feelings of desire to turn them to stone using the Love Love Devil Fruit. She's also the Captain of the Kuja Pirates and one of the Seven Warlords. She can wipe out Pacifistas on her own when the rest of the Straw Hat crew has spent two years preparing to beat only one.
Boa Hancock possesses the odd spiritual power of Haki, which only one in a million people is capable of mastering. Boa Hancock is one of the most powerful female anime characters on the list, with her immense magical powers outnumbering her competitors.
13. Izumi Curtis (Anime: Fullmetal Alchemist: Brotherhood).
Izumi Curtis is a martial artist and alchemist. She is one of the series' physically strongest characters. Izumi is an expert in both hand-to-hand fighting and weaponry. When it comes to employing alchemy for good, she is a genius. She has a never-say-die mentality, and despite being drenched in her blood, she continues to try to revive her kid.
She exhibits extraordinary abilities with strong traits. Izumi Curtis is a rare combination of intelligence and immense physical strength.
12. Akame ga Kill (Anime: Akame ga Kill)
Akame is the strongest Night Raid member, a superior sword artist, and a master of great abilities. She is poison-resistant, allowing her to use Teigu's toxic blade. Akame is a silent killer with the art of killing people without making a noise and doesn't give her enemies a chance to fight back.
Akame Ga Kill is the main character of the series, with immense powers and the strength to outnumber her enemies within minutes. She is one of the strongest female anime characters.
11. Erza Scarlet (Anime: Fairy Tail)
One of the Fairy Tail Guild's most powerful mages, Erza Scarlet, is meticulous and impatient. She is not easily misled. Erza is an S-Class Mage and a member of Team Natsu. Her strongest skills include swordsmanship, archery, and hand-to-hand combat.
Her reflexes, endurance, strength, and cognition are all outstanding. Erza is renowned for being the only sword mage capable of re-equipping weapons and armor amid combat. During combat, she can pick from over 100 different armors. Erza may also use Telekinesis to guide her swords remotely and deliver them to her foes, combining the ability with her Sword Magic expertise.
10. Tatsumaki (Anime: One Punch Man)
Tatsumaki, widely known as the "Tornado of Terror," is a Hero Association S-Class Rank 2 professional hero. She is one of the most powerful warriors and the most powerful espers.
Tatsumaki can use psychokinesis to vanquish even the most dangerous foes. She can immobilize or inflict excruciating agony on individuals using their Chi energy without ever touching them.
Tatsumaki, despite his small stature and tiny frame, can lift an entire country off the ground. She has the magic power to create magical barriers. Tatsumaki is one of the powerful female anime characters in the series "One Punch Man."
9. Mikasa Ackerman (Anime: Attack on Titan)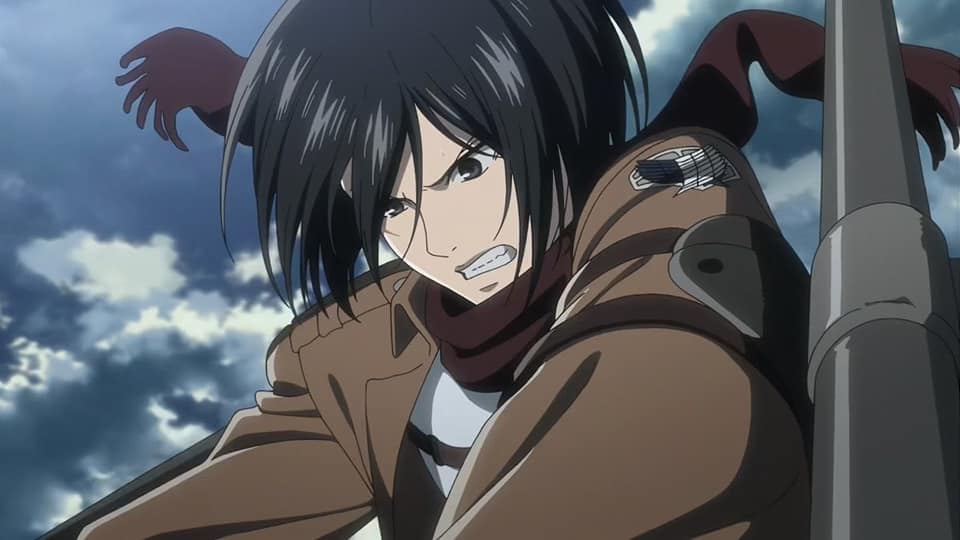 Mikasa Ackerman is a genetically enhanced person with incredible endurance, stamina, agility, endurance, reflexes, and strength. She possesses immense strength, allowing her to slay the Titans effortlessly.
Mikasa, despite her youth, possesses exceptional cerebral ability. Moreover, Mikasa Ackerman is the anime series' most powerful character, having a commanding presence.
Mikasa Ackerman's character in Attack on Titan is one of the strongest characters on the list with her outstanding physical power and exceptional fighting skills. She is a rare combination of intelligence and incredible strength.
8. Lucy (Anime: Elfen Lied).
Lucy is the queen of the diclonius species, which is a descendant of humans. She possesses psychokinetic abilities that are beyond those of any human.
Lucy may appear to be a kind little girl. Still, she is a Diclonius with a split personality who wields incredible power thanks to her "Vectors," invisible telekinetic arms that can either infect or tear people apart. She possesses enhanced abilities such as telepathy and quick healing. Despite her destructive nature, she has a sweetheart.
Lucy is a master of great powers and abilities. She can turn the offspring into dilonies like her own. She is one of the most powerful characters on the list.
7. Shiro (Anime: Deadman's Wonderland)
Shiro is truly the Wretched Egg, a merciless assassin with a dual personality. Shiro developed the ability to heal severe injuries at breakneck speeds after being a victim of experimentation as a child.
She possesses nearly boundless strength and is capable of generating earthquakes and directing her blood to generate harsh whips capable of instantly annihilating large groups of people. Shiro is one of the most deadly humans on the list, a master of extraordinary and immense powers.
6. Tsunade (Anime: Naruto)
Tsunade is a particular mention that deserves to be included in this list. Tsunade is a powerful character in the Naruto anime series. She is the first female legendary ninja in the Naruto and Naruto Shippuden worlds. Tsunade is one of three famous Sannins, and despite being in her 50s, she maintains a youthful appearance.
Tsunade is also regarded as the most powerful medical warrior. She can recognize illnesses at a glance and treat problems that other medical professionals believe are incurable. She possesses superhuman power and is capable of splitting the ground with a single finger.
Tsunade is the combination of good hearts and immense physical strength. She can amaze people with her extraordinary strength and power.
5. Kefla (Anime: Dragon Ball Super).
One of the most powerful female animes on the list is Kefla. Kefla is one of the most popular female amine characters in the anime world. Kefla is a legendary super Saiyan who was born from the two extraordinary Saiyans. Kelfa is born with uncontrolled power and is capable of outsmarting the whole human species.
There was no practical way to stop her since she would ruin everything in the blink of an eye. She is a master of incredible powers.
4. Revy (Anime: Black Lagoon)
In the anime, Black Lagoon, Revy is the badass character. She has a filthy tongue, is choleric, and loses her cool easily. Her combat skills firing twin customized handguns have earned her the nickname "two hands." Her outstanding personality and tremendous presence in the anime series won her a spot on the list.
She is the greatest fighter, with outstanding fighting skills that outnumber her enemies in a matter of seconds. She gains the love of the audience through her unique personality and amazing fighting skills.
3. Big Mom (Anime: One Piece)
Big Mom is one of the strongest female characters in anime, serving as Captain of the Pirates, Queen of Totto Land, and one of the mythical four Emperors.
She possesses the ability to convert human souls into inanimate objects with the power of Soru Soru no Mi, a demon fruit. She can launch lightning arrows and fireballs and has the power to control the weather. Big Mom is one of the strongest female anime characters, with a dynamic and strong screen presence despite being vicious and a villain in the series.
2. Milim Nava (Anime: That Time I Got Reincarnated as Slime)
Milim Nava is a strong individual and one of the Demon Lords who made friends with Rimuru, the story's main character, slime. Milim Nava has a childlike demeanor yet possesses incredible abilities capable of destroying the entire world. And Milim Nava's main flaw is the cuisine that can only be obtained in her town.
Milim Nava is a deadly human with the ability to swap an entire city with her powers. But her heart transformed into a good one after being friends with the show's main characters. Her character exhibits a total transformation and the power of good deeds.
1. Kaguya Otsutsuki (Anime: Naruto)
Kaguya Otsutsuki, the highest heavenly being, was the very first chakra bearer and subsequently became the Ten-Tails. Kaguya got extraordinary chakra and power by eating the fruit of the God Tree.
She can travel across space, mesmerize people, obliterate memories, shoot lethal energy beams from her eyes, read people's thoughts and emotions, and manipulate the natural world. Kaguya Otsutsuki wields enormous power to put an end to battles all around the world. Kaguya is immortal and can regrow any lost or severed limbs quickly. She can also wield immense strength, as seen in manga and anime.
Even in an anime where power scaling has gone utterly insane, Kaguya still reigns supreme among all the characters in this show.
These 25 popular female anime characters are the strongest in the world of anime. Changing the tendency resulted in the creation of strong female anime characters that can surpass their male counterparts and win the hearts of anime lovers. You can binge-watch the aforementioned shows if you enjoy and love anime with strong female characters.