Very few things can give the thrills of a Horror movie done right, whether it be a ghoul in the attic or a zombie apocalypse. The world has seen them all. Despite that, directors continue to find new ways to send our hearts pounding. This genre never gets stale. And to provide you with some extra chills, here are some of the best horror movies on Netflix, streaming in Canada.
1. Under the Shadow (2016)
The Bafta-winning film takes place in Iran in the 1980s. As Iran-Iraq War escalates, Iraj forced to leave behind his wife and daughter in the city. Alone, Dorsa and Shideh experience curious activities in their apartment. Soon it becomes clear, and a paranormal entity is starting to take over their lives.
2. The Invitation (2016)
Years after separating, Will invited by his former wife to their former home. She now lives there with her new husband, David. Things appear to be normal when Will arrives with his girlfriend. The real tension begins later in the night. As Will gets concerned over the behavior of his hosts, the movie begins to flourish.
3. Emelie (2016)
2016 was a great year for horror movies. Dan and Joyce leave behind their four children to their babysitter on their anniversary. Little did they know about the psychotic nature of the woman. All alone, the children have to find a way to fend her off. Emelie balances creep and suspense on a fine edge, making it a very disturbing watch.
4. Cargo (2018)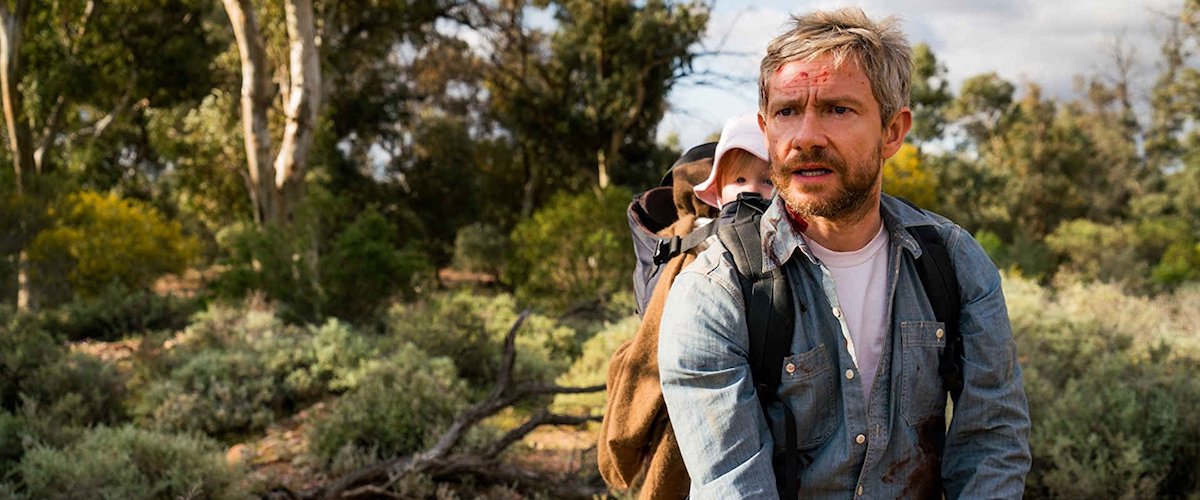 There could not be a more ill-timed movie on this list. Andy is stuck in Australia after a ravaging pandemic. Infected by the virus himself, he searches desperately for a place to keep his child to protect it from himself. The relevance of the movie and Martin Freeman's portrayal will be sending shivers down your spine.
5. Creep (2014) 
Aaron finds a curious advertisement online, promising him $1000 to film him for a day. Intrigued, he reaches the address to find a man wanting to shoot a video for his unborn child. As the day progresses, his behavior becomes more eccentric, while Aaron begins to get scared for his life.
6. Ravenous (2017)
Zombie movies are always a roller coaster ride. The fast-paced zombie flick takes audiences through a truckload of emotions. When a plague breaks out in Quebec, the infected are transformed into flesh-eating monsters. This extremely nuanced horror movie becomes a tale of survival in
7. Happy Death Day (2017)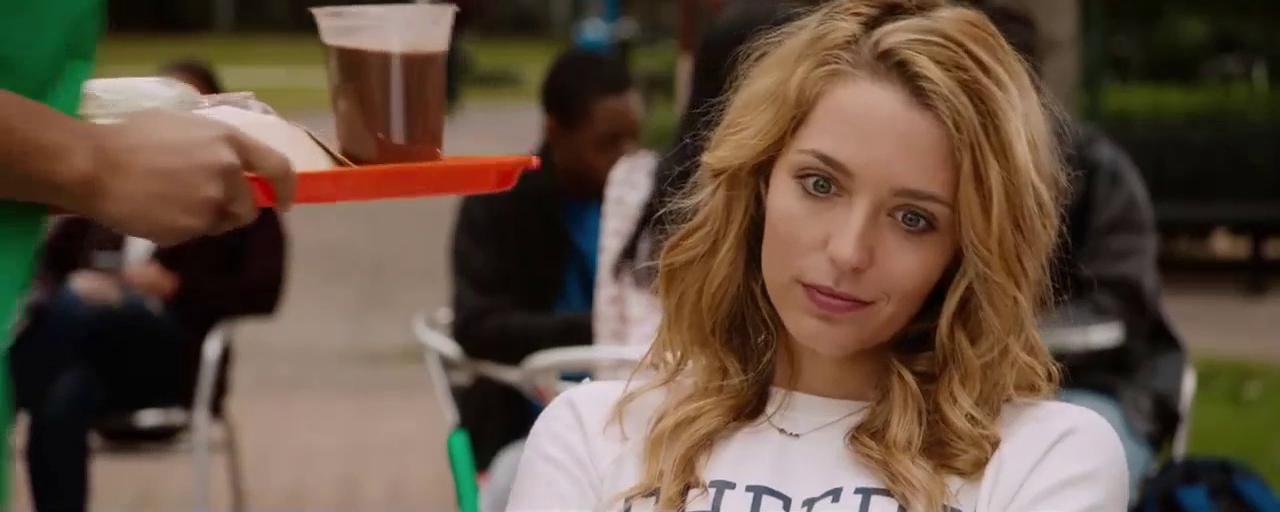 How will one feel to relieve their death over and over again? Theresa certainly did not like it much. On her birthday, Theresa gets murdered and trapped in a time loop. But it is no Groundhog Day for her. She has to continue living that day until she finds her murderer.
8. The Ritual (2017)
A group of unsuspecting friends goes out to hike in the mountains of Sweden to pay respect to a late friend. Their trip is cut short when one of them is injured. While coming down, the four men lose their path and meander into a mysterious part of the forest where evil lurks.
9. 1922 (2017)
The blood-chilling story unfolds in Nebraska of the last century. Arlette is motivated to shift to Omaha, which her husband Wilf disapproves of. So taking the help of their teen son, Wilf plots a plan of deception and murder of Arlette. The film keeps you wondering at every turn and questions human civility.
10. Hush (2016)
Over the years, there have several stunning home invasion movies. Hush is certainly near the top of the pile. The life of a young writer-Maddie is sent on a toss when she discovers a psychopath lurking outside for her. Deaf and mute, she can call for no help. Away from the city, in her cabin in the woods, she has to manage to save her life all on her own.
11. Cam (2018)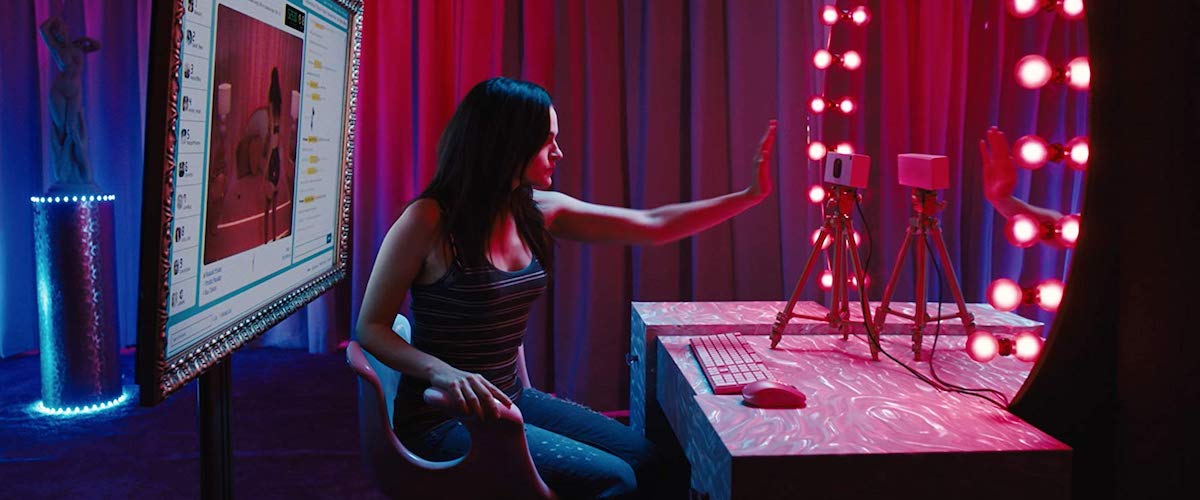 Cam is very much a one-of-a-kind movie. The techno horror movie takes a turn when Alice realizes someone else looks just like her. As a camgirl, she struggles to reach the top rankings with her channel. When someone else takes it over, she has to go to the depth of the matter, making unsavory revelations.
12. I Am the Pretty Thing That Lives in the House
(2016)
The movie is a classy horror flick. Lily appointed as the nurse to an old horror series writer. As she begins to live with her patient, she begins to learn about the presence of another soul within them. I Am the Pretty Thing That Lives in the House does not rely on fancy jump scares but builds pure suspense and atmosphere.
13. Shutter (2004)
It is impossible to run from the sins of the past. Jane and Turn learn that in the worst way possible. While returning from a party, the couple runs over a girl in their drunken state. Afraid, they flee from the scene. However, Turn begins to find shadows in his picture after the incident, as they feel the presence of an evil spirit.
14. Bram Stoker's Dracula (1992)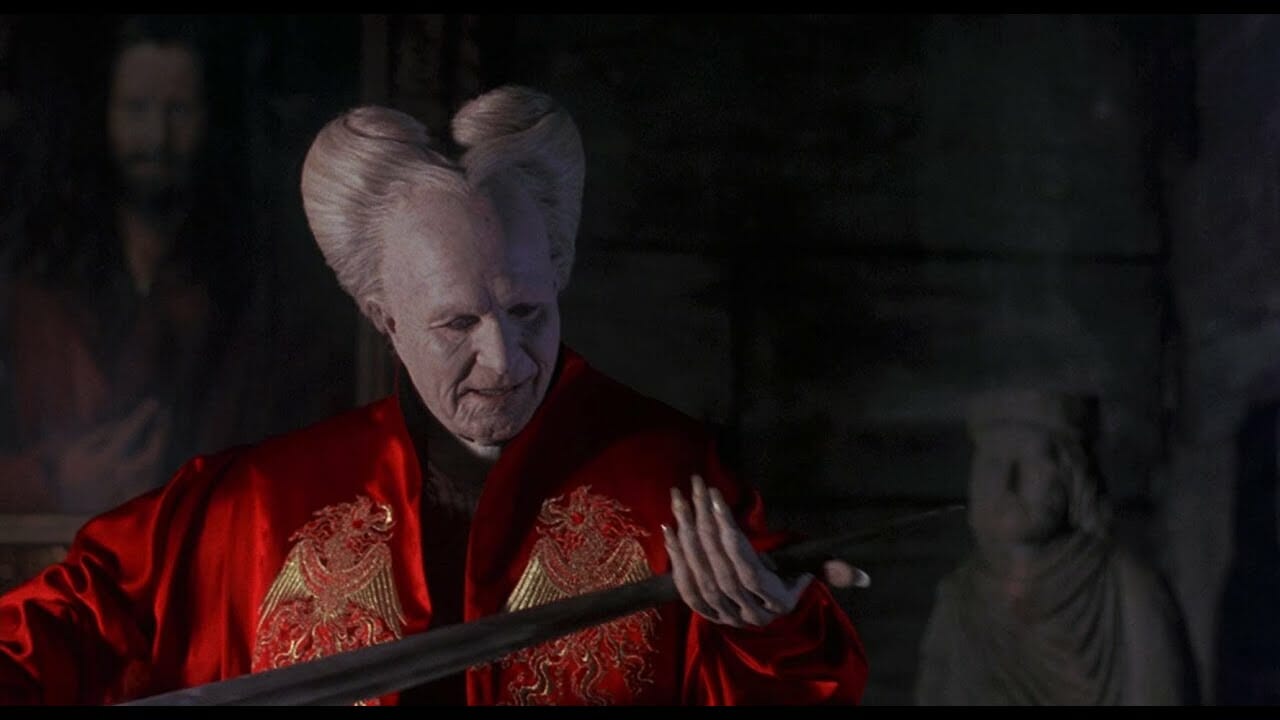 Another classic horror film. The movie takes several creative liberties from the original Dracula written by Bram Stoker. But those only served to raise the tension in the plot. Although the story is well known, the compelling acting from the star-studded cast will leave you impressed if not scared.
15. In the Tall Grass (2019)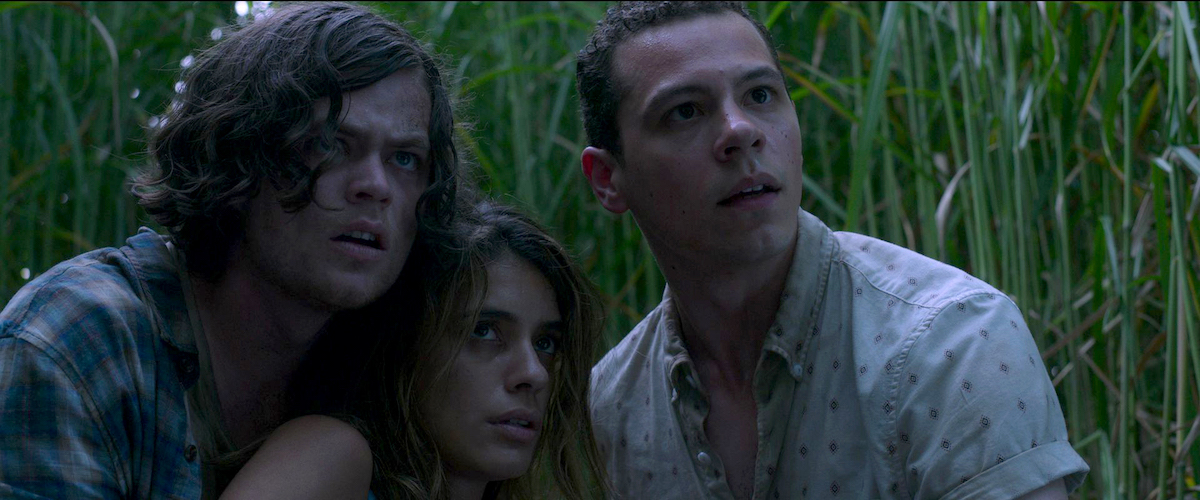 It is based on a novel by Stephen King. So, you can bet the movie to give you some chills. Two siblings hear the loud shouts of a boy who had lost in the fields. But when they reach to help him, they lose their way and trapped by supernatural elements. The film never relaxes in tension, making the audience concern over their safety.
A good horror movie has some pre-requites. One of them is to make you throw that bowl of popcorn out of fear. The movies featuring on this list can certainly make that happen. It will therefore be better to watch the movies with a partner. Consider yourself warned.