Romance Manhwa is a great way to introduce yourself to the exciting world of Manga. At the same time, the most popular genre among Manhwa, Manga, or Anime is probably Romance because the audience can never get tired of enjoying romantic content. Romantic Manhwa provides irresistible chemistry, a dreamy storyline, and well-crafted characters to make your reading experience more enjoyable.
If you are looking for a fascinating romance Manhwa to make your day a little brighter, we have curated a list of 20 best romance Manhwa recommendations that are a must-read. So without further ado, let's get into it.
20. What's Wrong With Secretary Kim (2016-2018)
Author: Kim Myeong-mi
Status: Completed
Genre: Romance, Comedy
What's Wrong with Secretary Kim is a popular romantic comedy Manhwa that revolves around the good-looking, self-obsessed, and arrogant VP of a major corporation named Youngjoon. His secretary Kim deserves all the credit for sticking with his narcissistic personality for nine years.
Now all of a sudden, his perfect secretary has decided to abandon the organization for personal reasons. Will their formal relationship become romantic after following a strictly legal relationship for nine years?
Read to know more! This romance manga was so popular back then that people couldn't stop reading it because it presented a unique storyline. The adapted TV show with the same name is also top-rated.
19. Something About Us (2020-2021)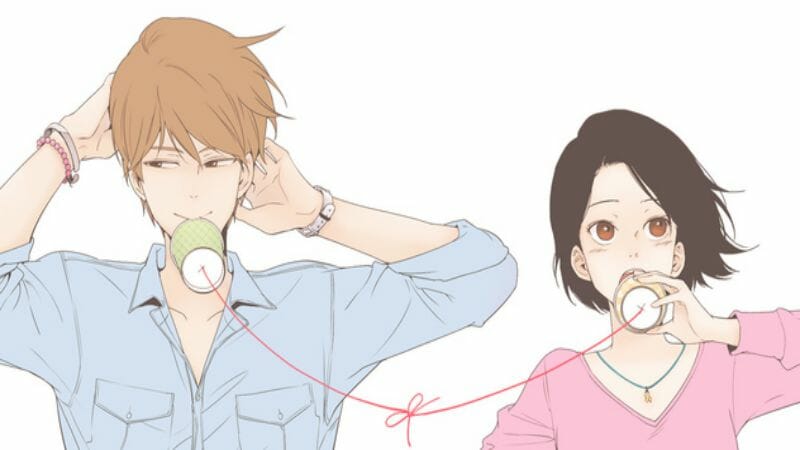 Author: Lee Yunji
Illustrator: Lee Yunji
Status: Completed
Genre: Romance
While other people who see them together believe in having a romantic relationship, they consider themselves best friends. Something about the spark in their bond does not fit into the box of "best friends." While it is hard to describe the nature of their relationship, it is certainly not justified if you don't read it. This is one of the most fantastic romances Manhwas to lay your hands on.
18. Business Proposal (2018-2020)
Author: Hae Hwa
Illustrator: Narak
Status: Completed
Genre: Drama, Romance, Comedy, Slice of Life
This office romance will be unbelievably entertaining as it focuses on a unique Romance. The story follows Ha-ri, who goes on a blind date on behalf of her friend as she cannot attend it. What are the chances that she is going on a blind date with someone who is the CEO of the company she is currently working in? Intriguing, right?
Plus, he decides to propose to whoever appears on the date to satisfy the family. It will be interesting to see how their date turns out to be.
17. True Beauty (2018-Present)
Author: Yaongyi
Illustrator: Yaongyi
Status: Ongoing
Genre: Romantic comedy, Slice of life, Coming-of-age
This romance webtoon follows the life of a young woman who has imbibed the skill of doing makeup at a very young age because she has been bullied for her appearance all her life. She is pretty good at it and can create flawless looks with just a few strokes on her face. Her life turns from an ugly girl to the school's most beautiful girl overnight.
What happens when the female lead gets into a complicated relationship with the most charming guy in her class? This is worth reading romance Manhwa with a thought-provoking message and a fascinating story. This Manhwa's character development and love triangle are worth your time.
16. Her Tale Of Shim Chong (2020-2021)
Author: Seri
Illustrator: Biwan
Status: Completed
Genre: Romance, Drama
The storyline of Her Tale of Shim Chong revolves around a girl named Shim Chong, who belongs to a poverty-stricken family. She is ready to shed every ounce of her energy in supporting her blind father. She is only concerned about earning money either by hook or by crook. On the other hand, we have a beautiful bride of a minister who has every luxury in her life she can think of.
While the unfortunate accident proves to be the reason for their unexpected meeting, we are left to witness them having a similar desire: to get rid of this undesirable life.
15. Cheese In The Trap (2010-2017)
Author: Soonkki
Illustrator: Soonkki
Status: Completed
Genre: Romance, Drama
This Romance, Manhwa, revolves around a well-established model named Seol, who rejoins the school after a long break and finds herself attracted to a perfect-looking senior called Jung.
They get into a relationship soon after their first meeting. However, Seol realizes that her life has become upside down since he entered her life. Why is Jung unintentionally creating problems in her life? Read this fascinating Manhwa to know more.
14. The Makeup Remover
Author: LEE Yeon
Illustrator: LEE Yeon
Status: Completed
Genre: Romance, Drama
This webtoon revolves around an ambitious girl named Yeseul, who has spent all her life in books. She feels out of place when she begins her first year in college, as everyone seems obsessed with makeup and outer Beauty.
The unexpected meeting with an incredible makeup artist named Yuseong persuades her to participate in the massive makeup competition. Yeshua begins to question the importance of makeup and outer Beauty in society. The Makeup Remover is a beautiful Manhwa romance presenting a vital message no one mentions.
13. My Gently Raised Beast (2020-Present)
Author: Early Flower, Teva
Illustrator: Yeoseulki
Status: Ongoing
Genre: Fantasy, Drama, Royalty, Romance, Shoujo
This fantasy romance, Manhwa, revolves around Blondina, who had witnessed a challenging childhood. However, her misery seems to end when she discovers that she is the princess of the Ates empire.
She shifts to the beautiful palace after leading years of poverty-stricken life. She makes friends with a cat-like creature named Amon, who has a strange personality. Will their friendship enhance the bond between human beings and animals like Amon? Let's find out.
12. The Viridescent Tiara (2020-Present)
Author: Sarkk, Siya
Illustrator: Binu
Status: Ongoing
Genre: Reincarnation, Fantasy, Historical, Webtoons, Romance, Shoujo
This Korean Romance Manhwa revolves around the incest love between siblings who are not related by Blood. To your surprise, their bond is super adorable. This isekai Romance Manhwa is not everyone's cup of tea, but it is worth trying.
11. Villains Are Destined To Die (2020-Present)
Author: GWON Gyeoeul, SUOL
Illustrator: Soul
Status: Ongoing
Genre: Fantasy, Isekai, Romance, Historical, Shoujo
This is one of the best romance manga blessed us by the manga industry. The story revolves around a young woman who unexpectedly wakes up as the ruthless antagonist of the Otome game Penelope Eckart, in which she is destined to die. To survive, she must attain five love points from her love interests, who despise her.
10. Unholy Blood (2020-Present)
Author: KIM Jung-Hyun, Lina Im
Illustrator: Lina, I'm
Status: Ongoing
Genre: Action, Fantasy, Josei, Romance, Shounen, Supernatural
This super entertaining Romance Manhwa revolves around a natural vampire named Hayan, who is more powerful than most vampires. But, deep down, she dreams of becoming a regular human with no exceptional qualities.
She founds a good-looking mysterious man who is trying hard to approach her. What does he want from a vampire?
9. Oh! Holy (2015-2018)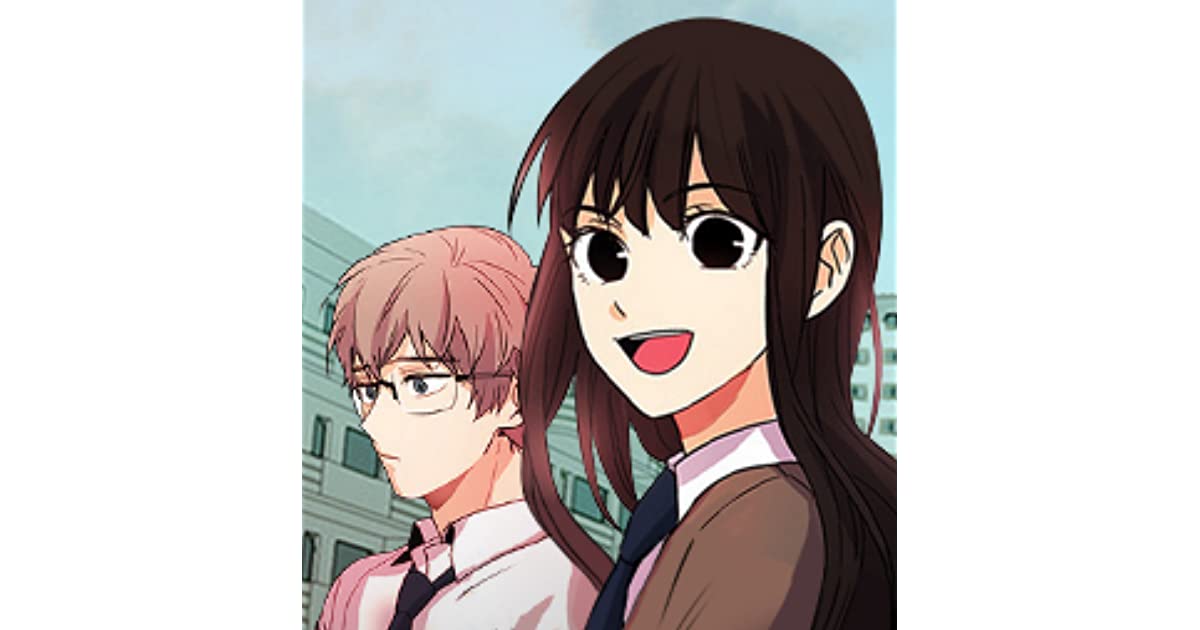 Author: AH Hyun
Illustrator: AH Hyun
Status: Completed
Genre: Romance, Comedy, Supernatural
Oh! Holy is a thrilling romance Manhwa that revolves around a quiet and self-absorbed main character named Jamie. The unique ability to talk to spirits and survive supernatural elements is exceptional. What happens when the most popular girl in his class falls for him? Will his paranormal life get affected by the sudden change? This Manhwa with a hot male lead and a gorgeous art style is fantastic.
8. Beware The Villainess!
Author: Berry, Soda Ice
Status: Ongoing
Genre: Action, Comedy, Drama, Fantasy, Isekai, Romance
This Romance Manhwa has been blessed with a strong female lead which makes it the best affair Manhwa in history. This story's villainess is way more practical as she aims to overthrow all the wrongdoers. These manipulative people bug her so much that she is forced to act violently against them.
7. The 101st Heroine (2020-Present)
Author: Manik
Illustrator: Studio D
Status: Ongoing
Genre: Comedy, Drama, Fantasy, Harem, Historical, Romance, Shoujo
Evie was chosen as the rural candidate out of 8.145 million applicants. However, she needs to compete further with 100 women who came from noble backgrounds to become the Crown Princess.
6. 30-Minute Walk (2017-Present)
Author: Lee On Do
Illustrator: Lee On Do
Status: Ongoing
Genre: Romance, School life
This Romance, Manhwa, revolves around two high schoolers who walk each other home in the moonlight. They always look forward to this thirty minutes of the day's journey, forcing them to have a sweet time together. Soon, they fall for each other just like the moon and the Earth, steady in their path.
5. Bloody Romance
Author: Sa Ji Hyun
Status: Ongoing
Genre: Romance, Vampire, Drama
We have another unusual vampire-human love story in which the dangerous vamp witnesses a beautiful girl on the bus. His heart desired her captivating Blood, and the girl needed to lose weight to maintain a healthy lifestyle.
The two characters will get what they need by joining hands. The rugged yet charming male lead makes this Manhwa unbelievably entertaining.
4. Surviving Romance (2020-Present)
Author: LEE Yeon
Illustrator: LEE Yeon
Status: Ongoing
Genre: Action, Adventure, Romance, Drama, Fantasy, Horror, Josei, Mystery, School Life, Supernatural
This is a zombie love story, so you got no reason not to read this Romance, Manhwa. Everyone envied the girl for living a beautiful life. However, there was one problem, everyone appeared to her as a shadow, except the male protagonist in the series. He later reveals his real identity of being a zombie. Will she be able to accept him the way he is?
3. Orange Marmalade (2011-2013)
Author: Seok-woo
Illustrator: Seok-woo
Status: Completed
Genre: Vampire, Romance, Drama
Orange Marmalade is a fascinating romance Manhwa showing the age-old love-hate relationship between humans and vampires. The story revolves around a vampire named Mari living with humans while concealing his true identity. He tries hard to control himself, but the sweet-smelling Blood of Jae-min captivates him.
2. The Lady With A Mask
Author: Min
Illustrator: Min
Status: Completed
Genre: Comedy, Drama, Romance, Slice of Life
This fantastic Romance Manhwa revolves around a young secretary who scribbles children's stories while disguising her true identity.
She crafted the report titled, The Child with a Mask to escape her ruthless boss, Harrison Kwon, as she believes she is way too talented to be just an employee. However, she is shocked upon discovering that her boss wants to know more about the author. So let's see how long she can hide under Violet's pen.
Read More: The 40 Best Romance Anime To Watch Right Now (2022)
1. Light And Shadow
Author: Ryu Hyang
Illustrator: Ryu Hyang
Status:
Genre: Comedy, Fantasy, Drama, Romance
This Romance, Manhwa, revolves around a beautiful servant named Edna who gets unfairly married to Duke Eli. While Duke is expecting a wife with noble values and ethics, Edna isn't someone who can be forced to follow the rules. Instead, she can turn the whole kingdom upside down with her single truth. It will be interesting to see how Duke Eli handles her chaotic personality.
The initial chapters of this classic Manhwa portray Edna as a weak and naive character, but as the Manhwa progresses, we see the mean side of her personality. This series is perfect if you like Manhwa with a strong female lead.
Conclusion:
Romance Manhwas has always been the point of fascination for all manga readers out there. So we hope these Romance Manhwa recommendations prove helpful to you. Happy reading!