Anime, a famous Japanese hand-drawn and computer-generated style of entertainment, has locked itself in the hearts of millions of people. This ist of the best short anime series that will make your day!
From power-packed scenes to high school romances, introducing a serial killer to supernatural beings provides various genres that have become an integral part of anime lovers' day-to-day life. It has generated worldwide attention with its extensive storylines and outstanding animation.
We deeply admire the dragon ball series and death note but often miss out on time from our schedule to watch such because of the long duration. Hence to keep all the Anime fans out there hitched, we have handpicked 20 of the best short anime series out there, which have been loved and admired by the entire Anime community. So sit back and read because you'd have things to binge-watch by the end.
20. The Comic Artist and His Assistants (2014)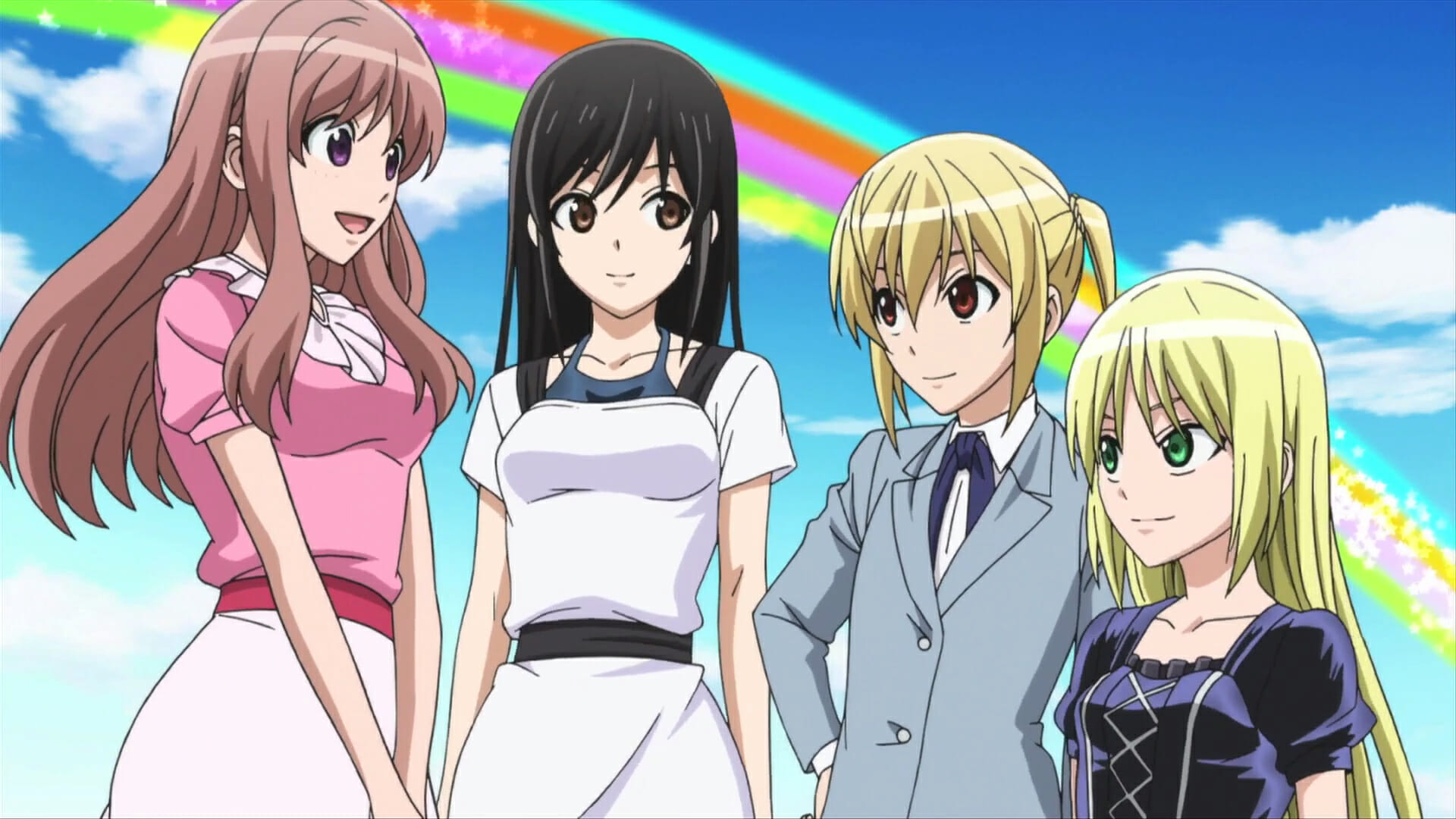 Directed by: Takeshi Furuta
Written by: Aki Itami
Studio: Zexcs
No.. of episodes: 12
Voice Cast: Yoshitsugu Matsuoka, Saori Hayami, Arisa Noto, Yuka Iguchi
Genre: Comedy, Slice of Life
IMDb rating: 6.4/10
Let us all admit we all love a good laugh, and all the 12 episodes of this Anime provide us with precisely the same. This comedy-filled Anime has a story revolving around a manga author and a perverted man Yuuki Aito; apart from being a pervert, he also has a kind heart.
His dual nature often annoys and confuses his apprentices as they become confused and wonder whether to love him for his generosity or hate him for his iniquity.
It comprises adult jokes and comedy to lighten up hearts. Overall it is pretty funny… pretty and funny.
19. Deadman Wonderland (2011)
Directed by: Kōichirō Hatsumi
Written by: Yasuyuki Mutō
Studio: Manglobe
No. of episodes: 12
Voice cast: Romi Park , Kana Hanazawa, Hiroshi Naka, Junichi Suwabe, Takako Honda
Genre: Action thriller
IMDb rating: 7.1 /10
Set in post-apocalyptic Japan, this short Anime has some killer scenes. Ganta Igarashi and his fellows expected to have the thrill of a class field trip on an amusement park turned prison.
Fate had other plans, and his trip turned into manslaughter by a mystery man in red.
Framed for the incident, he is to be sentenced to death and is thrown into the very prison he was supposed to visit. The prison seems like a whole new world, with strange inmates and supernatural powers, all fighting to gain candy to ensure survival. The Anime is an action-ridden entertainment package with an excellent soundtrack, making you want more and more.
18. Sakamoto desu ga? (2016)
Directed by: Shinji Takamatsu
Written by: Shinji Takamatsu
Studio: Studio Deen
No. of Episodes: 12
Voice cast : Hikaru Midorikawa, Akira Ishida, Tomokazu Sugita, Ken Takeuchi , Showtaro Morikubo.
Genre: Comedy
IMDb rating: 7.2/10
The story of this Anime series revolves around the charismatic and the 'perfect in all kinds' high school boy Sakamoto. Sakamoto is a popular kid well-praised for his genius and coolness. All thanks to his excellent personality and popularity among girls, the boys of his school often envy him but fail to ridicule him.
Watching Sakamoto in his swag moves is a delight to the eye; despite falling into ridiculous situations, the handsome lad manages to enhance his cool, and hence the 12 episodes end on relatively good terms. The animation is top-notch and brings out the life of the characters.
17. Tonari Seki-kun: The Master of Killing Time (2014)
Directed by: Yūji Mutoh
Written by: Takuma Morishige
Studio: Shin-Ei Animation
No. of episodes: 21
Voice cast: Hiro Shimono, Kana Hanazawa,
Genre: Comedy, Slice of life
IMDb rating: 7.2/10
This short Anime is binge-watch friendly as the episodes are fast and light-hearted with a sweet plot. It is easy to digest with simple yet elaborative meanings enjoyed by people of all ages.
The episodes showcase the daily lives of Rumi Yokoi and her neighbor Toshinari Seki. Rumi aspires to study but ends up distracted. Seki is skillful in time-consuming activities, much to the discomfort of Rumi, whose only goal is to focus on their class. At last, Seki's time killing antiques gets the contribution of Rumi, placing both girls in trouble.
16. Darwin's Game (2020)
Directed by: Yoshinobu Tokumoto
Written by: Shū Miyama
Studio: Nexus
No of episodes:11
Voice cast :Yūsuke Kobayashi, Reina Ueda, Nichika Ōmori, Taku Yashiro
Genre: Action
IMDb rating: 7.2/10
Watch on: Netflix 
This short Anime involves a 17-year-old sophomore kid Kaname Sudō who gets invited by a friend to play Darwin's game. However, he is oblivious that it's no ordinary game; it is either life or death. The story goes on with Kaname's struggle for survival.
This short Anime, you know, sets a bar; it is intense and a robust watch with instinctual episodes. This extraordinary series comprising a remarkable game is worth giving a shot at.
15. Plastic Memories (2015)
Director : Yoshiyuki Fujiwara
Writer: Naotaka Hayashi
Studio: Doga Kobo
Voice cast: Sora Amamiya, Yasuaki Takumi, Mikako Komatsu, Satoshi Hino, Akinori Egoshi, Taiten Kusunoki, Kenjirou Tsuda, Hiroshi Naka, Kan Tanaka,Kiyoko Miyazawa
Genre: Comedy, Drama, Romance, Science fiction
IMDb rating: 7.3/10
The Anime series takes us forward in the future to the universe where humans co-exist with androids with the same human-like attributes. The main characters are the 18-year-old Tsukasa Mizugaki, a struggling student who gets to work at SAI corporation, and his love interest Isla, a female Giftia and a tea server.
The story focuses on the work-life of SAI Corp's workers and the relationship progress of the two protagonists, who initially resent but later grow closer and fall in love, even though Isla has very little left to what we call living.
This beauty-enriched romance anime comprises many touching moments and a tragic end and is worth watching if you're into romance and science fiction.
14. Un-Go (2011)
Directed by: Seiji Mizushima
Written by: Shō Aikawa
Studio: Bones
No. of episodes: 11
The voice cast: Ryo Katsuj, Aki Toyosaki, Shinichiro Miki, Nozomi Yamamoto
Genre: Mystery, science fiction, supernatural
IMDb rating: 7.4/10
This murder mystery anime set in post-war Japan features a detective, Shinjūrō Yuki. He and his ally Inga use their wit and courage to solve numerous cases throughout Tokyo, mainly homicides. However, his partner seems to have some other plans. ..
Watch the mysteries unfold in this unique, brilliant, episode-ridden series with interesting characters.
Prison School (2015)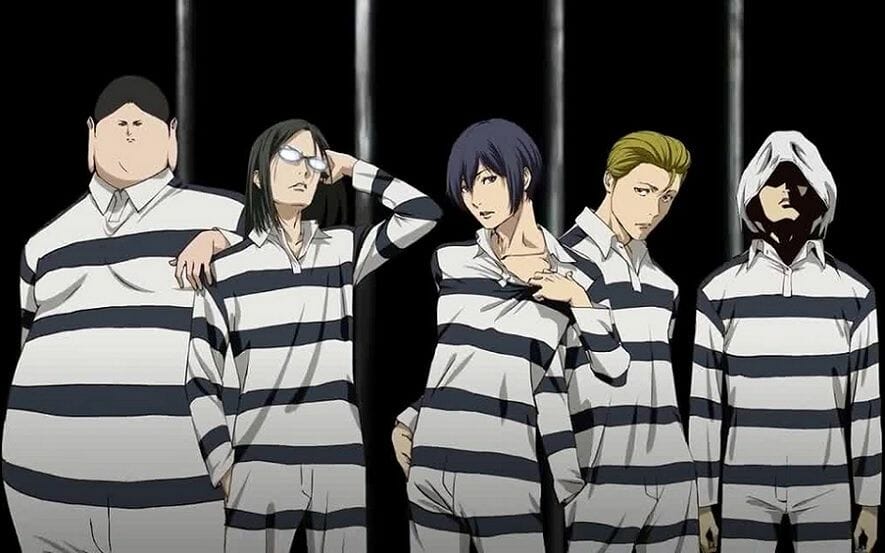 Directed by: Tsutomu Mizushima
Written by: Michiko Yokote
Studio: J.C.Staff
No. of episodes: 12
Voice cast : Hiroshi Kamiya, Katsuyuki Konishi, Kenichi Suzumura, Daisuke Namikawa
Genre: Comedy
IMDb rating: 7.6/10
The story of Prison School takes place in Hachimitsu Academy. Kiyoshi Fujino and his friends are shocked to find him and his friends to be the only male among thousands of girls. The school is strict and punishes students by throwing them into the school's prison.
Followed by comical attempts to gain love interests, the boys end up getting thrown into the school prison.
The series offers its bits of fan service with engaging adult humor. Will the boys land in trouble? What secrets does the prison behold? You'd have to watch to find out.
Read More: 35 Best Latest and Upcoming Anime Series in 2023
12. Angel Beats (2010)
Directed by: Seiji Kishi
Written by: Jun Maeda
Studio: P.A.Works
No. of episodes: 13
Voice cast : Hiroshi Kamiya, Harumi Sakurai, Kana Hanazawa, Ryōhei Kimura[, Megumi Ogata, Eri Kitamura
Genre: Fantasy
IMDb rating: 7.6/10
Angel Beats is an Anime praised by many and criticized by few. The recently deceased find themselves residents of a high school in their afterlife. Ending up in the afterlife is a boy, Yuzuru Otonashi. Having no memories of his life before dying, he soon discovers disturbing truths about the dimension, alongside meeting some new friends.
The Anime is admired for its art and a good score of music. Such promising Anime is a perfect watch for good entertainment.
11. The Devil Is a Part-Timer! (2013)
Directed by: Naoto Hosoda
Written by: Masahiro Yokotani
Studio: White Fox
Voice Cast: Ryōta Ōsaka, Yōko Hikasa, Yūki Ono , Nao Tōyama
Genre: Comedy, Fantasy
IMDb rating: 7.6/10
Devil is a Part-timer is a short and fun Anime to watch. It is loaded with comedic relief and hints of action, making it perfect for binge-watch all weekend. The Supreme of all the Demons, Satan, is on the quest to eradicate the world of Ente Isla. But his plans fail to come to their conclusion in an encounter with our hero, Emilia.
Satan, however, manages to escape and is eventually forced to take up human form. The story goes on to explore the personalities and development of each character from episode to episode.
10. No Game, no life (2014)
Directed by: Atsuko Ishizuka
Written by: Jukki Hanada
Studio: Madhouse
No. of episodes:12
Voice cast: Yoshitsugu Matsuoka, Ai Kayano, Yôko Hikasa, Mamiko Noto
Genre: Isekai, fantasy, science fiction
IMDb rating: 7.7/10
Sora and Shiro are extremely introverted step-siblings who master the online gaming world under their go-to name, 'Blank.' After gaining victory over a game of chess from a stranger, they find themselves existing in a new reality known as the Disboard.
The stranger is Tet, who introduces them to the rules of this world. Barring bloodshed and war, people solve their disputes through gaming. The gamer duo meets the Duchess of Elkia, with which they aim to challenge Tet and become successive conquerors of the universe; we prevent the decline of Elkia.
With a different and adventure-filled theme, this Anime will keep you entertained throughout the 12 episodes.
9. Grand Blue (2018)
Directed By: Shinji Takamatsu
Written By: Shinji Takamatsu
Studio: Zero-G
No. of Episodes:12
Voice Cast : Yūma Uchida, Chika Anzai, Shinji Kawada, Maaya Uchida, Ryōhei Kimura, Hiroki Yasumoto.
Genre: Comedy, Slice of life
IMDb rating: 7.8\10
Grand Blue is an example of how a fantastic anime should be made. Based on the works of Kenji Inoue of the same name, the first episode introduces us to its main character Iori Kitahara, who is all set for a new start at the Izu Peninsula with the beginning of his college; he has his resident at a room above his uncle's diving shop, the Grand Blue.
This anime series chronicles the daily life adventures of Kitahara, featuring members of a diving club, namely 'Peek-a-Boo,' as the main cast alongside other characters who often end up in hilarious situations. It has the humor of its style well maintained throughout the 12 episodes aired,
8. Terror in Resonance (2014)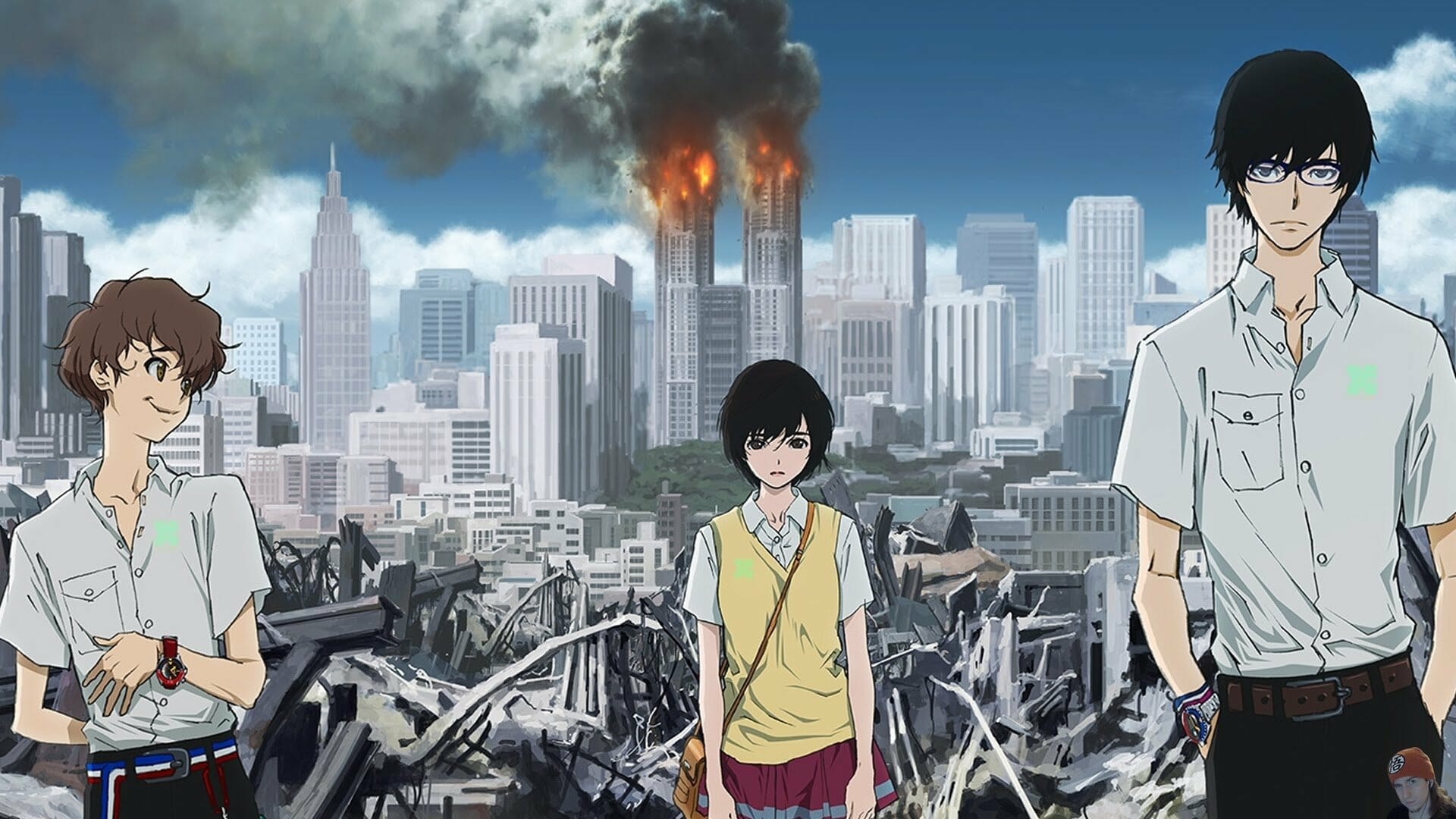 Directed by: Shinichirō Watanabe
Written by; Shōten Yano, Hiroshi Seko, Jun Kumagai, Kenta Ihara
Studio: MAPPA
No. of Episodes: 11
Voice cast : Saitou Souma, Kaito Ishikawa , Atsumi Tanezaki, Shunsuke Sakuya , Megumi Han , Hideaki Tezuka, Keisuke Aigasa
Genre: Psychological thriller, Mystery.
IMDb rating: 7.8/10
This mystery anime tells the story of two high school boys, Nine and Twelve, the masterminds behind Sphinx and a threat to Tokyo before a post-terror attack; their aspirations include destroying Tokyo until a cryptic riddle is solved. Their sadistic sidekick is a loner named Lisa; together, they want to expose the vile activities of the Rising Peace Academy, an organization that turns orphaned children with medical conditions into biological weapons.
Packed in a very serene atmosphere, the anime series is filled with many spine-chilling scenes, keeping us on the edge of our seats. This Anime is high quality in entertainment with its grey characters, allowing the viewers to have an imagination of their own. It is the kind of series you want to binge-watch all through.
7. Hyouka (2012)
Directed by: Yasuhiro Takemoto
Written by: Shoji Gatoh
Studio: Kyoto Animation
No. of episodes: 22
Voice cast : Yuichi Nakamura, Satomi Satō, Ai Kayano, Daisuke Sakaguchi, Satsuki Yukino
Genre: Mystery, a slice of life[
IMDb rating: 7.8/10
Houtarou Orek has only one goal in his life; he wants to live grey to conserve all the energy he can. After nagging from his sister, he joins the Classic Literature Club, which is on the verge of disbandment.
This short Anime is a high school mystery with the perfect formula to kill boredom; it is not so long, with an extensive plotline and aesthetically pleasing characters, which forces one to go back and smell the nostalgia of school.'
6. Death Parade (2015)
Directed by :Yuzuru Tachikawa
Written by: Yuzuru Tachikawa
Studio: Madhouse
No. of episodes: 12
Voice cast :Tomoaki Maeno, Asami Seto , Rumi Ōkubo , Yoshimasa Hosoya , Kōki Uchiyama
Genre: Psychological Thriller
IMDb rating: 7.9/10
In the human world, one either goes to Heaven or hell after completing eternal life. But what if reach the Quindecim? You'd be a part of the death parade, only to find Decim waiting for you. Decim is a white-haired boy who serves as the show's protagonist. Be ready to be challenged for a death game; he is the challenger.
This fantastic short Anime has been popular since its release. Death Parade takes us on a trip to a whole new world. It is not just another psychological thriller; it is one of its kind. Mindfully written with impactful characters, it has a spooky vibe, and fans eagerly await a second season.
5. FLCL (2000)
Directed by: Kazuya Tsurumaki
Written by: Yōji Enokido
Studio: Gainax
No. of episodes: 6
Voice cast : Mayumi Shintani, Jun Mizuki , Inori Minase, Karen Miyama
Genre: Science fiction, comedy
IMDb rating: 8.1/10
This six-episode series is a coming-of-age story featuring 12-year-old Naota Nandaba and his growth throughout the seasons. His mediocre life changes when he meets a maniac named Haruko Haruhara. His encounter results in him having a portal on his head.
His peace and serenity are shattered when he has to be indulged in the greatest battle of the universe one can ever see. This fast-paced Anime has an exquisite theme of growth prospering into maturity, which one looks forward to seeing.
4. Serial experiments Lain (1998)
Directed by: Ryūtarō Nakamura
Written by:Chiaki J. Konaka
Studio: Triangle Staff
No. of Episodes: 13
Voice cast : Kaori Shimizu , Shō Hayami, Ryūsuke Ōbayashi , Rei Igarash, Yōko Asada , Ayako Kawasumi , Keito Takimoto
Genre: Psychological fiction, Science Fiction
IMDb rating: 8.1 /10
This short anime series has a unique art style.
Serial experiments are power-packed with storylines that make you draw your conclusions. It could be overwhelming for some, but that's the sole purpose of the series: to make you think and theorize your own stories. It keeps you hooked in its dark atmosphere and exciting premise.
The main character of the anime series is Lain Iwakura, a junior high school introvert in suburban Japan. She finds herself caught up deep between mysterious and surreal events as she dives deeper into the network named 'The Wired.'The short Anime comprises a complex storyline using the virtual and material worlds as props. It is worth watching to see things out of the league.
3. Magical Girl Madoka Magica (2011)
Directed by: Akiyuki Shinbo, Yukihiro Miyamoto
Written by: Gen Urobuchi
Studio: Shaft
No. of Episodes: 12
Voice cast : Aoi Yūki , Chiwa Saitō, Kaori Mizuhashi, Eri Kitamura ,Emiri Katō
Genre: Dark Fantasy, Magical girl, Psychological thriller
IMDb rating:8.2/10
Madoka Kaname and Sayaka Miki are best friends who live an everyday life in the city of Mitakihara, which becomes not so ordinary after encountering Kyuubey, a cat-like creature.
A beautiful tale of friendship, hope, and struggle, it portrays Madoka's challenges and struggles and what she must endure to make her dreams come true. This Anime is the best of all, which shows a smooth transition of a girl going to school on a typical day from the first episode to something she dreamt of.
2. Katanagatari (2010)
Directed by: Keitarō Motonaga
Written by: Makoto Uezu
Studio: White Fox
No of episodes :12
Voice cast : Yukari Tamura, Masako Ikeda, Haruka Tomatsu, Rikiya Koyama
Genre : Action, History, Romance
IMDb rating : 8.3/10
Adapted from a light novel Nisio Isin, Katanagatari chronicles the story of a woman's ambition and her comparatively dull partner.
Back in History, when swords were a thing, Shichika Yasuri possessed the unique skill of all, the Kyotouryuu. Shichika is the head of Kyotouryuu school but lives in exile. He embarks on the journey to conquer the twelve legendary blades after the request of Togame; with action-packed scenes and a killer story, all the 12 episodes of this short Anime are worth a watch.
1. Ping Pong (2014)
Directed by: Masaaki Yuasa
Written by: Masaaki Yuasa
Studio: Tatsunoko Production
No. of episodes: 11
Voice cast: Kōki Uchiyama, Fukujūro Katayama, Shunsuke Sakuya,Subaru Kimura
Genre: Sports anime, Coming-of-age, Psychological
IMDb ratings: 8.6/10
Polar Opposites but best friends Makoto "Smile" Tsukimoto and Yutaka "Peco" Hoshino are the associates of the table tennis club of Katase High School. Peco is overconfident but is keen on being the greatest Ping Pong player. However, his dreams are shattered when he loses to a Chinese player. But it looks like fate has other plans for the best-friend duo.
This Anime deals with emotions of failure, potential, and motivation and can be relatable on a personal level. All these qualities conclude this Anime to be an exceptional one.
Read More: The 48 Best Anime Series of All Time (2023)