If we had to name just one couple that somehow takes the internet by storm each time they appear together, in public or in pictures – Megan Fox and Machine Gun Kelly (Colson Baker) are the correct picks.
Relationship and Future Plans
They have been together for almost a year now in the public eye, and things seem to be getting serious. After dating publicly for a while now, Megan Fox and her love interest, Machine Gun Kelly, have seemed to have very serious intentions for their joint future together. According to a reliable source, they will getting married soon to legalize their commitment to each other. The delay being caused is simply due to the pending paperwork from Fox's previous divorce from her ex-husband of nearly ten years, Brian Austin Green.
According to those close to Megan Fox, Fox and Kelly look forward to getting engaged and married to one another as soon as the ongoing divorce is settled. Their love is not only solid and true, but the two are each other's pillars of support as Fox finalizes the formalities and custody details.
Fox's Previous Relationship and Divorce 
Megan Fox and Brian Austin Green started dating in 2004 and took a break in 2006. They got back together and got married in 2010 but filed for divorce in 2015. However, when their third son was on the way in 2016, they got back together. Green and Fox married for nearly a decade and have three children together.
Escalation in Their Relationship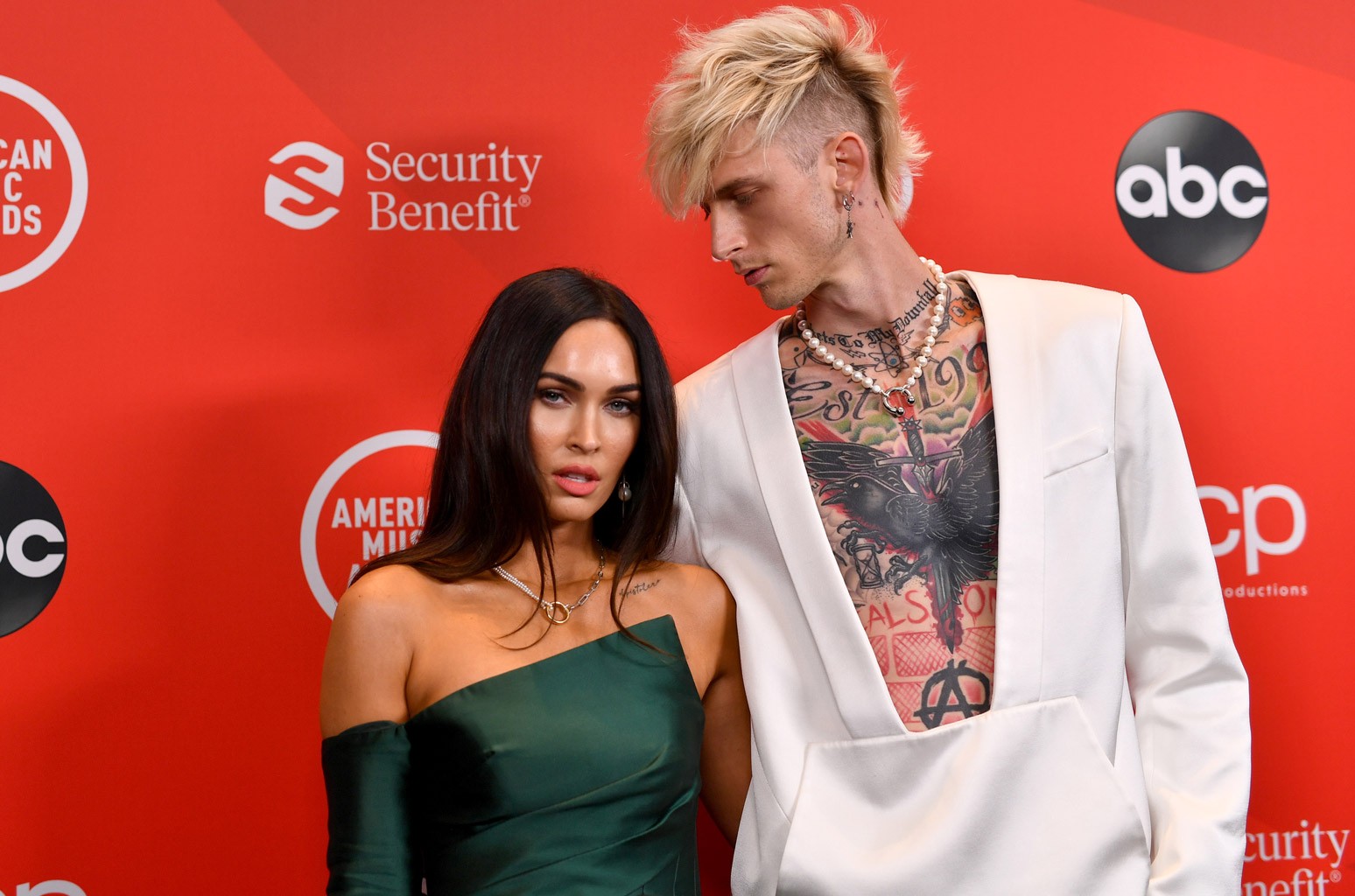 Not only are they both excited at this new prospect, but they are also sure that this is a meant-to-be pairing. In addition to calling each other their twin flames and soulmates, they have also started becoming part of their family. Megan Fox has gone the extra mile, that no casual relationship often goes, and introduced Kelly to her three children. These children are the sons Noah, Bodhi, and Journey that she shares with her ex-husband Green.
Although they have made it clear that they are not rushing into anything, they slowly become inseparable from each other's lives. Magan was hesitant to introduce Kelly to her kids at the start. But now that some time has passed, they are slowly getting more comfortable, and Kelly is getting to know Megan's kids and is spending a significant amount of time with them as part of the family.
Love at First Sight
Megan Fox seems smitten by her new lover and has been very expressive about her feelings for him. She claims that she felt like this was a once-in-a-lifetime kind of connection from the first time they met. Megan Fox has often used extensive terms like tsunami and forest fire to describe the love that they share. She quoted in an interview that, "The intensity of merging with him is just overwhelming, and the threat it poses is so powerful but so beautiful that you have no choice to surrender with reverence and with gratitude."
How did They Meet?
The pair first met at the shooting of the movie Midnight in the Switchgrass. Describing this moment, Megan says that she just knew that she would fall for him and his spirit. And as we can see, she was right.