Fuller House is coming back with its last season, i.e. season 5. It has been confirmed that the fifth season of the series is coming on December 6, 2019. It was announced in the youtube video that this would be the last and the best season of Fuller House. The fifth season will be all about Stephanie being a new mother with the guidance of DJ and Kimmy.
The fifth season is available on Netflix. Also available on VuDu, Youtube and Google play for purchase. In a few months, it may also be available on amazon prime. The season will be in two Halves. First half arriving on December 6, 2019, and the second half may be in winter-spring.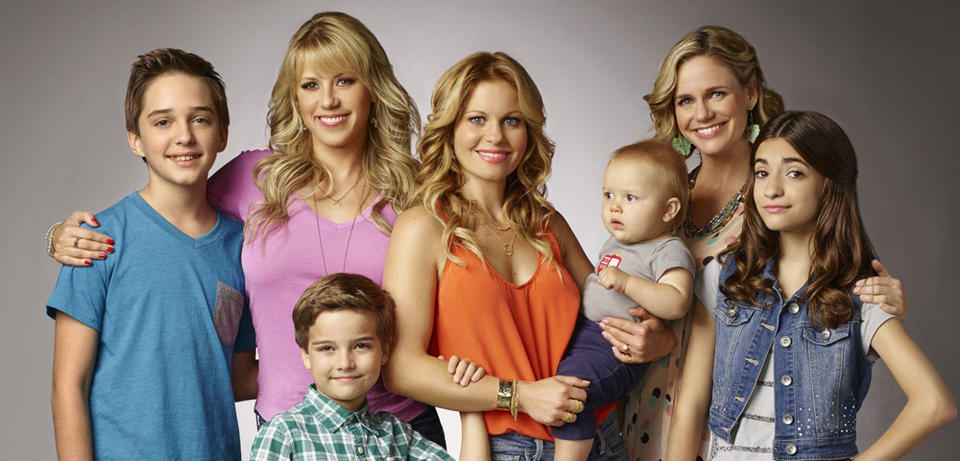 This time all the cast of the Fuller House will be back again. Candace Cameron as DJ tanner-fuller, Jodie Sweetin as DJ's young sister Stephanie, Andrea Barber as DJ's best friend Kimmy. Michael Campion will also return as DJ's son Jackson also other casts like Elias Harger, Soni Nicole, Juan Pablo Di pace, Scott Weinger and Adam Hagenbuch. Also, John Stamos confirmed that he would be making a guest appearance in the last season.
There was also some news regarding Lori being dropped off the show after confirmation of her involvement in the college admissions scandal. This news was confirmed by Michael Campion." He said that it's sad to lose a member of the show like this, but we have to accept the decision of Netflix. And we will honour her as she is the family after all" Although how her absence will be covered in the shoe is still a mystery.
There is a lot going to happen in this last season. Candace confirmed that a couple is surely going to the aisle in season 5. Although who will be that couple is still a mystery as we have a lot to choose from. As the show is about to wrap so there will be a lot of emotional stuff that could be seen this time.
The news is totally confirmed that this will be the end of Fuller House. And it has been said that the audience will be happy to see the end. There is not any trailer released yet. But it will be arriving soon. It will be great to watch the last season as so many things are going to come up in the last and final season of Fuller House.