Guy Ritchie's Sherlock Holmes 3 is becoming a hot topic of conversation. This mystery movie is the third fragment of the sherlock series. This part of the series has been directed by Dexter Fletcher, unlike the first two movies directed by Guy Richie. This series has been based on a character, which goes by the same name as Sherlock Holmes, produced by Sir Arthur Conan Doyle. Sherlock Holmes is Sir Doyle's most famous work ever.
The first-ever sherlock movie came in 2009 named 'Sherlock Holmes", followed by "Sherlock Holmes: A Game of Shadows" in 2011. After a month of release of Sherlock Holmes: A Game of Shadows, people already started talking about the third entry into this franchise.
Since the Sherlock movies have come into the picture, the release of its movies has been marked by Christmas. The first one, 'Sherlock Holmes, was released on December 25, 2009. The next one, 'Sherlock Holmes: A Game of Shadows, was out on December 16, 2011.
Sherlock Holmes 3 Release Date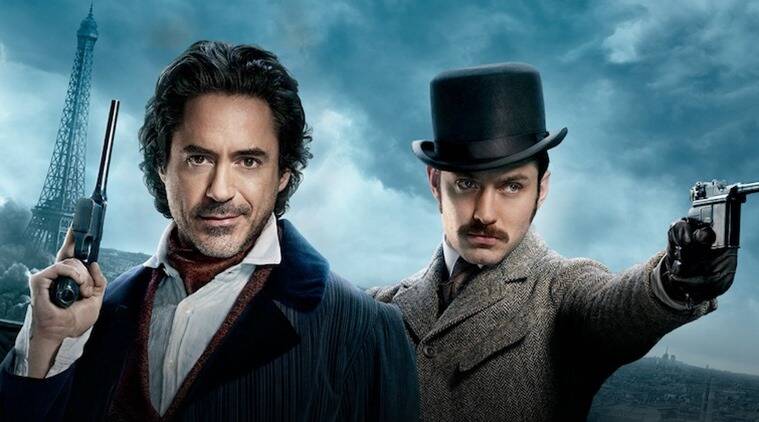 Sherlock Holmes 3 was initially set to release on December 25, 2020, and will be released by Warner Bros. But because of the covid-19 pandemic, the date was pushed a year back. So now, this action/thriller is scheduled to release on December 22, 2021.
The sherlock series is incomplete without the relationship between Robert Downey Junior and Jude Law. Hence, they would be returning for Sherlock Holmes 3 as their main character, peculiar & unconventional Sherlock Holmes and Dr. John Watson. Finally, Robert Donwy Jr and Jude Law will be seen together onscreen after ten whole years. The last time they were seen was in Sherlock Holmes: A Game of Shadows in 2011. The audience will once again be thrilled to see those two on the main screen.
Sherlock Holmes 3 Cast
Since the cast members in the supporting role are still kept mystery from the people, other cast members who could be seen in this movie are
Jade Harris will play Professor James Moriarty.
Eddie Marsan as Inspector Lestrade.
Kelly Reilly as Mary Morstan.
Sebastian Moran by Paul Anderson.
Sherlock Holmes 3 Expected Plot
Chris Brancato has written the plot for this upcoming part of the Sherlock series. Chris Brancato is the co-creator of one of the most popular Netflix shows and hit crime drama series called 'Narcos' and one of the crime series named 'Godfather of Harlem.' As discussed with some of the movie crew members, it is said that the movie will revolve around the relationship between Sherlock Holmes and Dr. John Watson.
Jude Law said in one of his interviews that "We hope to move the story ahead. As always the main thing of the story is their co-dependency. We'll look into it since it's been a long time since we've seen them, and we'll play up the fact that they haven't seen each other in a long time."
It has been claimed that Robert Downey Jr wants to make the Sherlock series as rousing and voguish as the Marvel series. The Marvel Cinematic Universe is undoubtedly the most thrilling and gripping series, with over 20 movies made out of that comic. During one of the media interviews at the Fast Company Innovative Festival in October of the past year, Downey told the press that about the plans stating, "We believe that there is no mystery-verse built out anyplace at this time, and Conan Doyle, I believe, is the ultimate voice in that field to this day. So, in my opinion, why do a third film if you won't be able to branch out into some true jewels of diversity and various times and elements?"
"We believe there is potential to expand it further.," said Susan Downey. "To see what's going on in the television environment, to see what Warner Media is starting to build out, stuff with HBO and HBO Max," said a third movie's spinoff characters.