Emma Watson has become synonymous with privacy and has made it a point to at least try to keep her love life a secret, even when directly asked about it. All rumours of her dating life, for a long time, have remained simply as just speculations.
Who is Emma Watson Dating Now?
According to the Daily Mail, Emma Watson, who has stepped down from acting temporarily, is doing so to spend some time with Leo Robinton, who she has been dating for over a year now.
This news has come to light after the pair were first photographed kissing in October of 2019 in London. These photos of Watson and her new secret man published in magazines and sparked many rumours and speculations. But didn't know the identity of Leo until April 2020, when he identified as a businessman working for a corporate in California, United States.
However, in her December 2019 British Vogue interview, which did last summer, Emma Watson described herself as single and happy. She even touched upon her feelings of stress and anxiety. Given that she was turning 30 and had not built a home, or found a husband, or even had a baby. Speaking in particular about her dating life, she tell she is not seeing one specific person but still going on dates but is 'self-partner' and very happy with herself. This seems to be before she met Leo, or at least before they became severe.
How Did the Two Meet?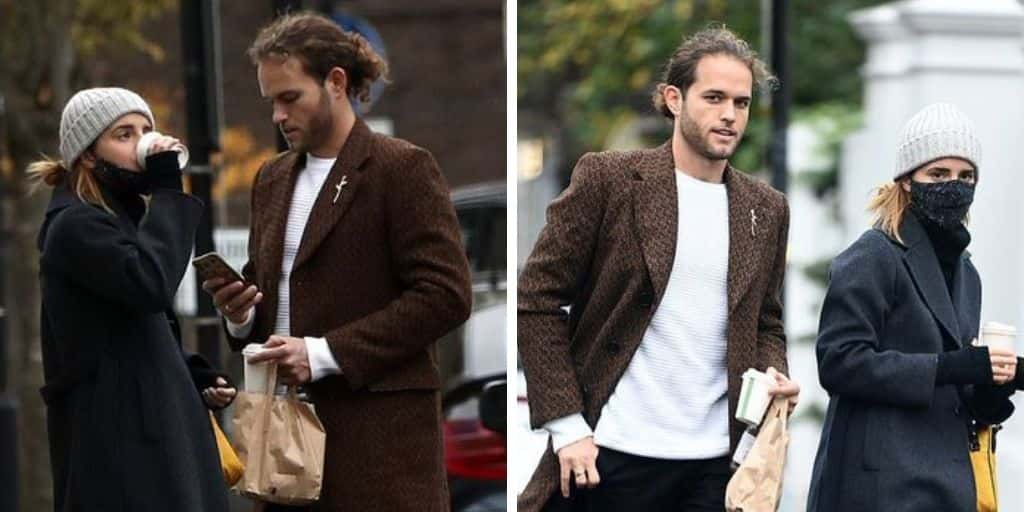 Unlike most of us who meet our significant others through dating apps or social media – Watson and Robinton were set up by their mutual friends. In her interview, Emma touched on this subject and stated that given her popularity as an actress, she chooses not to use dating apps very often. But, since she went to university and made friends with people there – some of them got to know her for who she is. This makes it easy and convenient for them to set her up with people they know would make an excellent match for her.
Even when her dates do not work out, she ends up becoming excellent friends with the people she meets. Which, although seemingly impossible at the beginning, has worked in her favour quite a few times.
More Information about Watson's Man
Robinson is reportedly around 31 and does not have any social media accounts. Especially after published photos of him and Watson in the Daily Mail. This was a move he made to protect the duo's privacy from being breached. Regarding his career, he is a businessman and was working with a legal cannabis company in California. Which he left in June 2019.
Escalation in their Relationship
According to sources close to the actor, the two are serious about each other, and Robinton has even been introduced to Emma's parents. They are still dating and may even be settling down with each other. Her newest movie did not take up any new acting commitments because she wants to build a family with Robinson shortly and has finally found the man of her dreams. Her social media accounts remain inactive for over six months now, and the pair has given no new updates.