57 Seconds is a time-bending sci-fi movie, all set to start its production in the Spring. The movie will be directed by Rusty Cundieff and written by Macon Blair. Rusty Cundieff is well known for the Tales From the Hood trilogy and Chappelle's Show whereas, the Grand Jury Prize winner at the Sundance, 'I Don't Feel at Home in This World Anymore' of Netflix is a masterpiece of Macon Blair.
According to The Hollywood Reporter, Morgan Freeman (Oscar winner) and Josh Hutcherson (The Hunger Games actor) have been confirmed to cast in 57 Seconds. Follow the article to know everything we know about 57 Seconds time-bending thriller.
Morgan Freeman and Josh Hutcherson as Leads
Freeman is an American actor and director recognized for his excellent acting skills and distinctive voice. He has won several prestigious awards in his acting career and multiple accolades. Freeman also has a separate fan base for his unique voice. Joshua Ryan Hutcherson is also an American actor who is known for his excellent performance in The Hunger Games, for which he won several awards.
Apart from The Hunger Games, Josh has made appearances in several other movies. Freeman has always nailed his roles in the movies, but fans are highly anticipating how well Freeman and Hutcherson will work as a team. Hutcherson has also presented some quality acting performances in many movies. Will he be able to complement Freeman's veteran experience in movies?
Plot
57 Seconds follows the life of Franklin Fausti (Josh Hutcherson), who teams up with Anton Burrell (Morgan Freeman) to defeat a formidable foe and avenge his sister's death. Fausti saves Burrell's life, and both of them become acquaintances after Burrell interviews Fausti. He comes across a time-travel ring that lets its user time-travel 57 seconds into the past. However, he soon realizes that the changing events have much more difficult consequences.
All About the Movie
57 Seconds, directed by Rusty Cundieff, will be launched at Berlin's virtual European Film Market and endorsed by the Highland Film Group. The Highland Film Group holds international rights to the movie, whereas CAA Media Finance has domestic rights.
The movie producers include Lori McCreary, Griff Furst, and Thomas P. Vitale while, Som Kohanzadeh, Yoram Kohanzadeh, Ford Corbett, and Miguel Sandoval serve as the executive producers. In addition, Macon Blair has written the movie's screenplay based on E.C. Tubbs's story.
More from the Director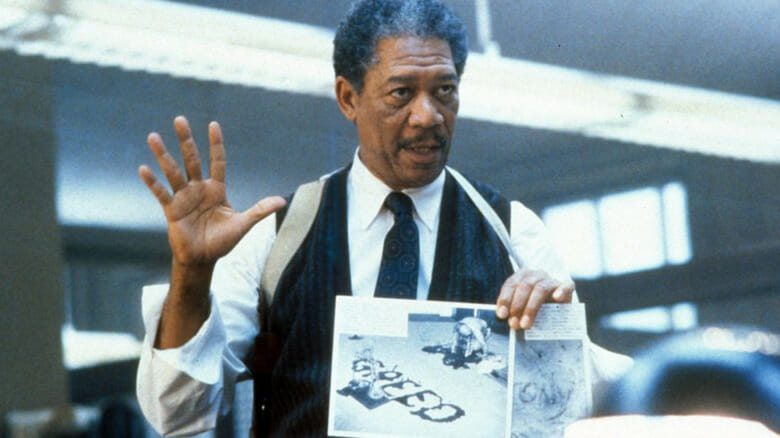 Rusty Cundieff has given many spectacular movies to the world, like Tales from the Hood Trilogy. "I am beyond thrilled to have the considerable talents of Morgan Freeman and Josh Hutcherson as contributors to our time-travel thriller, 57 Seconds," said Cundieff. The movie has high expectations as both the creators and the cast are recognized as brilliant individuals in the entertainment field.
In an interview, Cundieff stated, "Today we have tools at our fingertips that allow us to respond to events at the moment, short-circuiting our time to be thoughtful and consider the consequences. 57 Seconds examines how emotions influence the innate human desire to solve things quickly via technology, be it a gun, pill, or computer. I am truly looking forward to getting on set with our talented cast and producing team to create something special."