The famous Critics of former U.S. President Donald Trump and the Republicans, Alyssa Milano, have been suffering from Long Hauling COVID since she contracted the infection back in April 2021. Last Saturday, she conveyed that she was hospitalized because of COVID 19 and its never-ending symptoms.
She requested her fan following via Twitter about her current conditions after getting a positive report of COVID 19 in April 2021. She shed light on the fact that the Virus is much more deadly than it seems, so taking it seriously will be the most ideal and logical solution. She said to her 3.7 million fan club that doctors claimed that her COVID symptoms are Long Hauling which is even more dreadful than a normal infection.
When the COVID Infection is a Long Haul, it means that you might have tested negative of the infection, but 70 to 80% of your organs have been damaged, and since you would feel dizziness, nausea, extreme hair loss, fatigue, and most of the times heaviness in the chest which leads to breathlessness. These are the few common symptoms of Long Hauling; there are much more such as Loss of Smell and Taste, etc.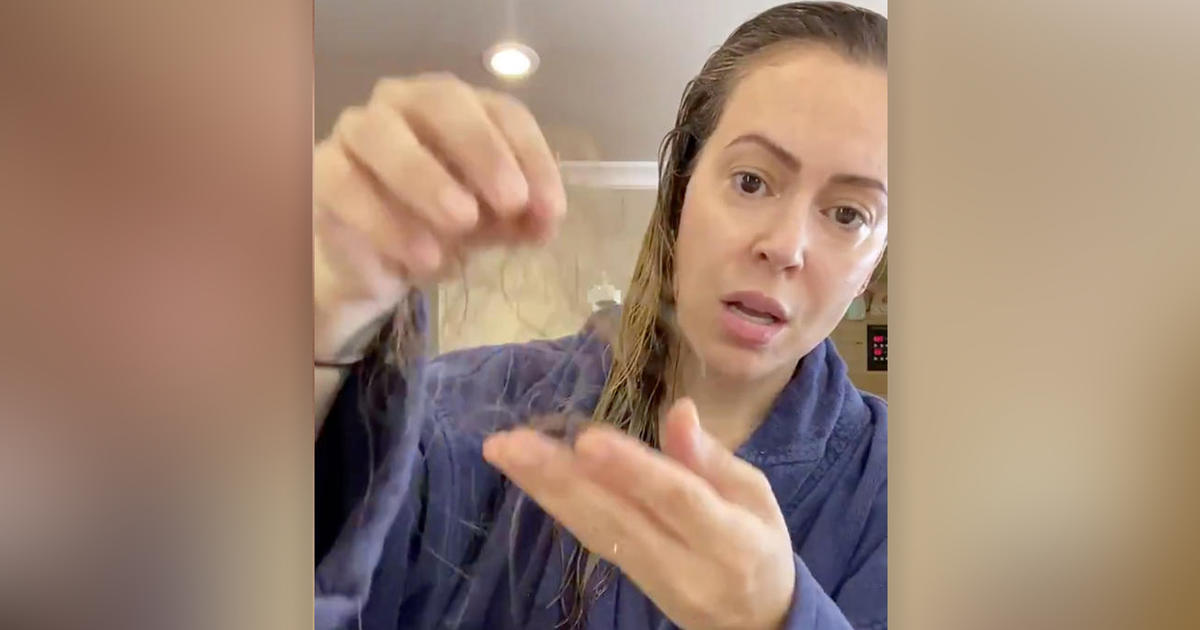 In one of her tweets, Alyssa Milano mentioned that she felt heaviness in her chest and was short of breath. Terrified with these symptoms, she rushed to the hospital only to check if there was a blood clot in her chest, but thankfully there was none. Due to her persistent COVID symptoms, she lost almost 50% of her hair volume because of extreme hair loss; she tweeted by posting a picture.
Alyssa Milano elaborately mentioned her current condition where she said even though she contracted COVID back in April, its symptoms still prevailed. She frequently feels that some elephant is sitting in her chest, eventually choking her and, therefore, the condition of breathlessness. She even lost her appetite, which turns out that she has lost almost 9 pounds in two weeks. She lost her Smell and barely could smell or sniff anything.
Milano feels having internal fever and chills very often, and the persisting headache is another irritating thing. In a simple Gist, Alyssa Milano had every possible COVID symptom. Recovering from COVID is the most challenging thing, and Long Hauling things can make your life more miserable as most of your organs are halfway damaged.
Alyssa Milano is popular for her podcast "Sorry, Not Sorry." We pray for your Speedy Recovery.