Things never go as planned in NBC's famous reality show, America's Got Talent. AGT is famous for its talented contestants who just blow everyone's mind off with their stunts and acts. But this time, it is not a contestant who became the center of attention. Instead, it was one of the judges, Heidi Klum. So what has Heidi done that has put the internet on fire?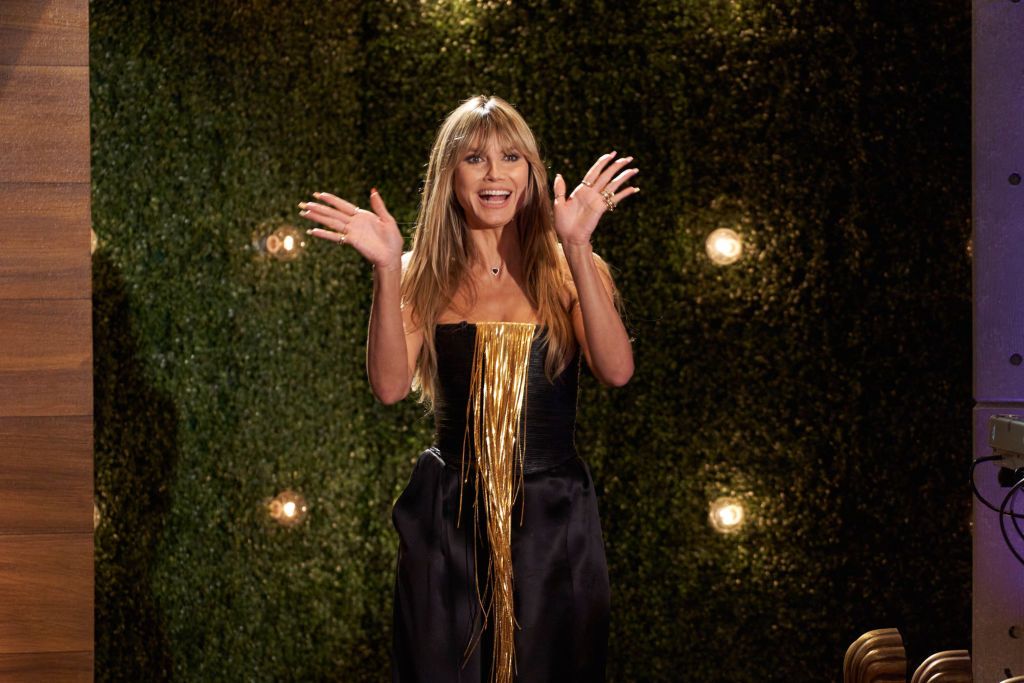 Heidi Klum's TikTok Video that Went Viral
Let's take you back to America's Got Talent Season 16 quarterfinals that took place on August 10. One of the audiences recorded a Tiktok video on the set that has lit the internet on fire. In the video, judge Sofia Vergara is seen posing with Howie Mandel. However, Heidi Klum appears for her seat, instantly trying to fit in the frame. But in the process of fitting in the frame, she ends up accidentally flashing towards the audience. The video has completely gone viral on Tiktok and other social media. Moreover, Heidi Klum shared that video on Instagram with the caption "Note to self…. Don't bend over in a short skirt".
Despite the Fashion Mishap, Heidi Bombed her Look 
Heidi Klum wore a strapless, coral feather dress with a ribbon-settled waist for the AGT's first live show. Besides that, she hailed that look with a pair of clear pump heels and bright and colorful accessories. In events like these, fashion mishap is extremely common. Despite the mishap, the video creator said that he admires Heidi. There are several judges on AGT, but Heidi Klum is his favorite. However, the comment section of the video is filled with hilarious and nasty comments.