Who is Bazzi?
Born on the 28th of August in 1997, in Canton, Michigan – in the US – Bazzi, or Andrew Bazzi, is a singer, songwriter, and record producer of American origins. He first gained fame with his song 'Mine' which was released in the October of 2017.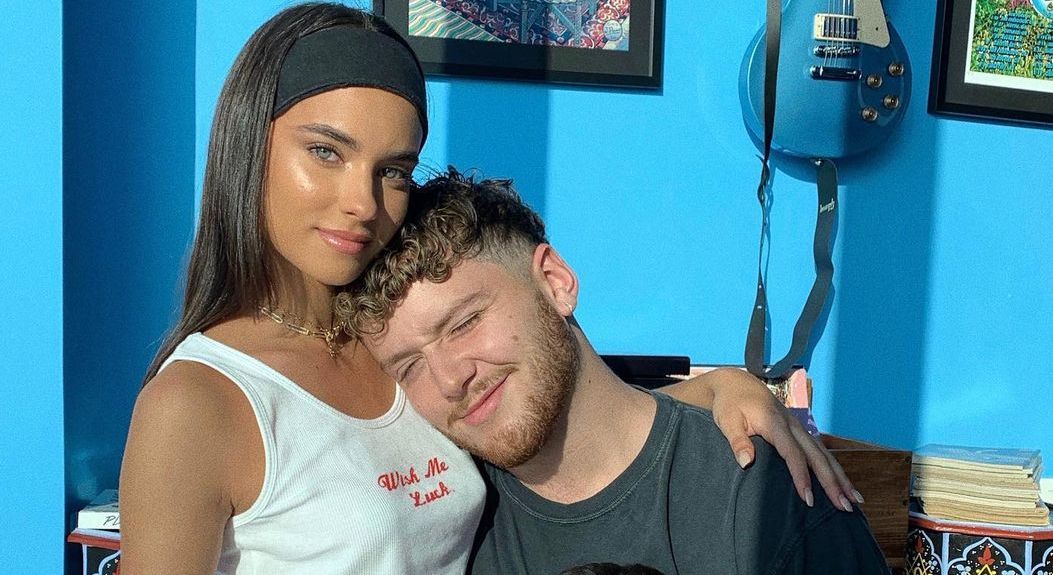 Although his mother is American, his father is a Lebanese immigrant. He also has an older brother named Alex.
This song peaked on the US Billboard Hot 100 at number 11 and made an appearance on several international charts.
His debut studio album, Cosmic, was released in 2018 and peaked at number 14 on the Billboard 200 chart. His latest single, Will It Ever Feel the Same? came out recently, this year.
Bazzi's current net worth is about 4 million US dollars.
Who is Renee Herbert?
Born on the 25th of June in 1999, in Australia, Renee Herbert is a 22-year-old Instagram model and a social media personality, who was scouted and found by Peppermayo. She has, since, become an ambassador for companies like Le-Tan, Uber, etc.
Her modeling career began along with her sister, Elisha when they began posting mirror selfies, travel pictures, and videos. Currently, she has more than 1.5 million followers on Instagram.
As her fame and followers rose on Instagram, she was noticed by more brands and soon was signed by Next Models Worldwide and Chadwick Models SYD for modeling and commercial projects.
Thus far, Renee has modeled for brands like Guess, Oh Polly, Boohoo, and many others.
Her current net worth is about 200k dollars.
 Their Relationship
Bazzi and Renee met in the December of 2017 and their life as lovers began a few months after that. The pair had a long-distance relationship for quite a long time, due to their careers. They even talked about how it was difficult to find time for meeting each other.
During the time of quarantine due to the coronavirus outbreak all over the world, Bazzi and Renee got the chance to spend time together.
Bazzi has also written not one, but two (now three?) songs for Renee. In 2019, Bazzi wrote and released I.F.L.Y. for Renee, which stood for I Fucking Love You. Then, in 2020, he wrote and released another single for Renee called Renee's Song.
With him releasing songs for his beloved, Bazzi definitely set some high standards for other boyfriends and significant others across the world.
Are they together?
Although there was no official announcement, fans suspected a breakup between the couple when the pair unfollowed each other on Instagram in the middle of January 2021.
The two stars, since then, have not been spotted together and are assumed to have parted ways from each other.
With Bazzi's new single, Will it Ever Feel the Same? being about losing the person you're in love with, and him talking about this song being an extremely personal one, I believe that it is safe to assume that Bazzi and Renee have, indeed, parted ways.