In a new photo from her dazzling Tiffany & Co campaign, About Love, Beyonce continued to channel Holly Golightly. The "Crazy In Love" singer looked stunning in a simple black gown and the legendary 128.54 Tiffany Diamond, which is valued at $30 million.
Beyonce Looks Stunning While Posing with Husband, Jay Z
Beyonce kept her hair down as she posed with her beloved husband Jay-Z, in contrast to previous photographs from the campaign, which showed her wearing Holly's distinctive bun. In images shared earlier this week, she dressed up as the famed Breakfast At Tiffany's character, sitting with her hubby in a tiny black dress. Beyonce also modeled the famous 128.54 carats, Tiffany Diamond, in the shoot.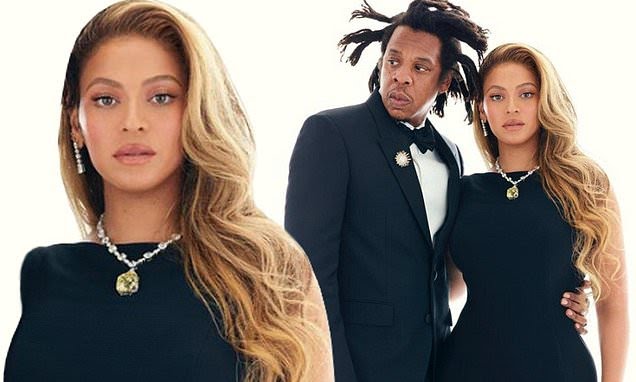 Beyonce looked stunning in a figure-hugging black gown that had sheer panels and meshes elbow gloves. Her hair was arranged in a beautiful updo with gentle tendrils about her face, and she stood stoically with her hands at her hips, staring into the camera. On the other hand, Jay-Z, her husband, looked dapper in a suit as he lovingly gazed at his wife. 'Love is the diamond that the jewelry and art embellish,' the couple said of the campaign to PEOPLE.
About the Exquisite Tiffany and Co. Necklace
The legendary 128.54 carats Tiffany Diamond Beyonce wore around her neck and later around her back as she cuddled up to Jay-Z was perhaps the most striking component of the photo. Only four women had ever worn the huge yellow diamond, which was discovered in South Africa in 1877.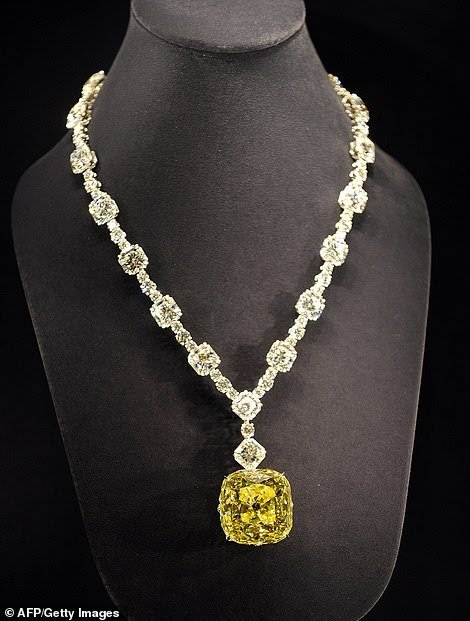 The beautiful necklace was previously worn by Mary Whitehouse, Audrey Hepburn, Lady Gaga, and Gal Gadot. According to Tiffany & Co. estimations, the stone is valued at $30 million. After the precious gemstone was set in the necklace form at the 1957 Tiffany Feather Ball in Rhode Island, Whitehouse was the first woman to wear it, and Hepburn later wore it in advertising photographs for Breakfast At Tiffany's. Gadot recently donned the diamond necklace for the upcoming 2022 film Death On The Nile, and Gaga wowed in it at the 2019 Academy Awards.