Big Sky is an American thriller series fabricated by David E. Kelley and is based on C. J. Box's book The Highway. The series fell under the genre of crime drama and was produced by production companies named Fineman Entertainment, David E. Kelley Productions, A+E Studios, and 20th Television and was filmed in Vancouver.
The series first aired on November 17, 2020, and was distributed by Disney Platform Distribution. The story deals with the quest of the detectives to find two missing girls as well as to restrict further kidnaps from that area. It was a massive hit and thus demanded another season. Season 2 of the series, releasing on September 30, will continue with the case in Montana. The season is all set to premiere at 10 pm.
Cast
The cast of season 2, as known till now, will be formed of Kylie Bunbury as Cassie Dewell; Kathryn Winnick as Jenny Hoyt; John Carroll Lynch, not exactly revealed what role he would be playing; Dedee Pfeiffer as Denise Brisbane; Brian Geraghty as Ronald Pergman; Jesse James Keitel as Jerrie Kennedy; Omar Metwally as Mark Lindor.
Other characters are Anja Savcic as Scarlett Leyendecker; Janina Gavankar as Ren; Logan Marshall-Green as Travis; Madelyn Kientz as Max; TV Caprio as Rachael; Jeremy Ray Taylor as Bridger and Arturo Del Puerto as T-Lock. The season was filmed in Rio Rancho, New Mexico.
The Plot of Big Sky Season 2 Episode 1 and All You Should Know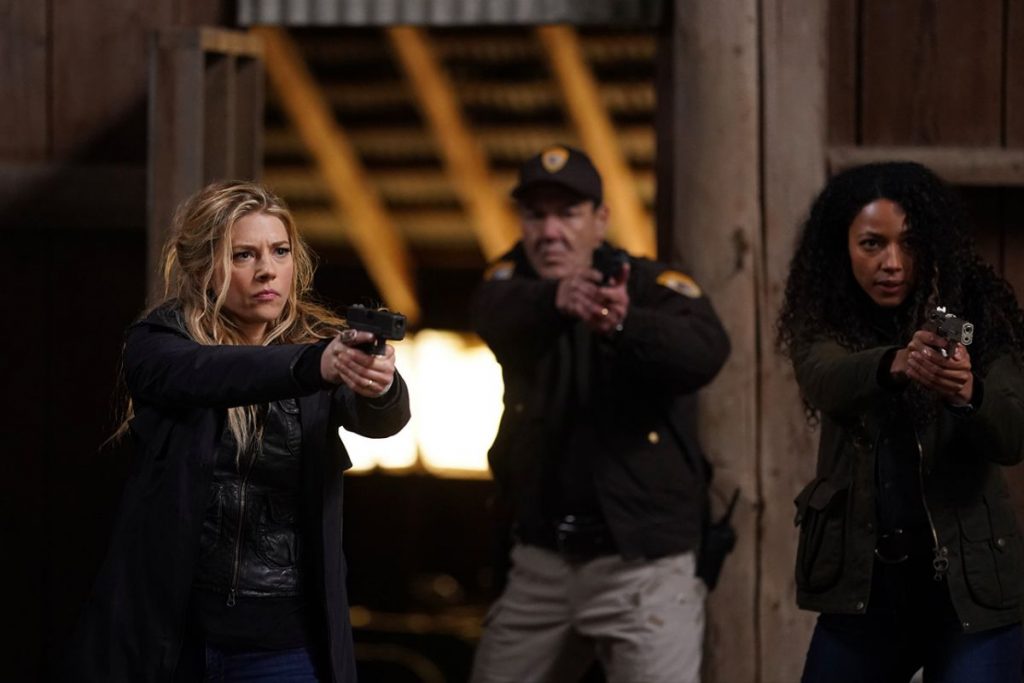 In the 1st season, fans witnessed Cassie Dewell and Cody Hoyt together working to find the missing girls, but they were also accompanied or helped by Hoyt's separated wife and a former police Jenny Hoyt, and they all work together in the quest of the kidnapped and kidnappers. However, while working on the case, they learned that there were two girls missing and many from the same area. They give their best to find out the culprits and save other women from getting kidnapped.
In Season 2, it is anticipated till now that Cassie and Jenny are still trying to decipher how to cope up with the escape of Ronald. ABC also released a trailer, so do have a glimpse of the characters and get an idea of how exciting it is going to be. Situations, however, will become more arduous for Cassie and Jenny this season when an unusual automobile collision will impact the lives of four teenagers. When they reach the spot, they fail to discover anything extra or suspicious than what was visible in front of their eyes.
As they further try to figure it out, they will eventually come across several other teenagers as well as an enticing figure from Jenny's former life and a vicious foreigner interested in finding answers. Who are these men? How much are they going to impact the duo as well as the plot? Definitely, this season will be more enthralling and will be full of suspense and speculations. For more news and updates, do follow us.