Our favorite crime drama series is back with another power-packed season, and we honestly couldn't ask for more! Yes, Big Sky season 2 is coming up. We can assure you that things will get crazier this time, with some of the most spine-chilling twists and turns that are sure to leave you amazed.
We can figure this out by the intensity shown in the first season. People who earlier watched the first season know that this show isn't afraid of taking risks. At first glance, it gives the vibe of a typical detective story that follows the lives of two detectives, Cody Hoyt and Cassie Dewell, who solve crimes together and are also seen sharing a romantic relationship. We also have Cody's ex-wife Jenny in the picture, who freelances for Cody's agency as a detective.
The series put a hook on the fans when a major twist happens in the first episode. We won't spill any more beans. The first episode completely changes the audience's perspective about the entire dynamic of what the show could have been. We feel like that's the biggest feature of being the ideal thriller television series that you have no idea what will happen next.
Before the first season of Big Sky even ended, the series was renewed for the first season because viewers were going insane at the intriguing thriller story. We can expect an insane storyline from the second season because one thing is for sure this series serves beyond our expectations.
Big Sky Season 1 Plotline
Big Sky is a crime drama thriller television series developed by David E. Kelley. It is based on The Highway series of books written by C. J. Box. The first season was released on ABC as a fall entry in 2020-21 on November 17, 2020. The second season was released on September 30, 2021. Executive producers include C. J. Box, David E. Kelley, Matthew Gross, Ross Fineman along with Elwood Reid.
Big Sky Season 1 revolves around two private detectives named Cassie Dewell and Cody Hoyt teaming up with ex-wife and cop Jenny Hoyt to solve a kidnapping case of two sisters captured by a truck driver in Montana. Together, Cassie and Jenny will unfold the truth behind this unlikely situation.
Big Sky Season 1 Cast
We will be seeing Katheryn Winnick playing the character of Jenny Hoyt. No one could have played the role of Cassie Dewell better than Kylie Bunbury. Cody Hoyt, the husband of Cassie, will be played by Ryan Phillippe. Brian Geraghty very well plays Ronald Pergman. Some other supporting cast members include:
Jesse James Keitel as Jerrie Kennedy, John Carroll Lynch as Rick Legarski, Jeffrey Joseph as Joseph Dewell, Gabriel Jacob-Cross as Kai Dewell, Anja Savcic as Scarlet Leyendecker, Jeremy Ray Taylor as Bridger Ryan.

Troy Leigh-Anne Johnson as Harper, Valerie Mahaffey as Helen Pergman, Natalie Alyn Lind as Danielle Sullivan, Jade Pettyjohn as Grace Sullivan, Ted Levine as Horst Kleinsasser, Brooke Smith as Merrilee Legarski, and Gage Marsh as Justin Hoyt.
Where To watch Big Sky Season 1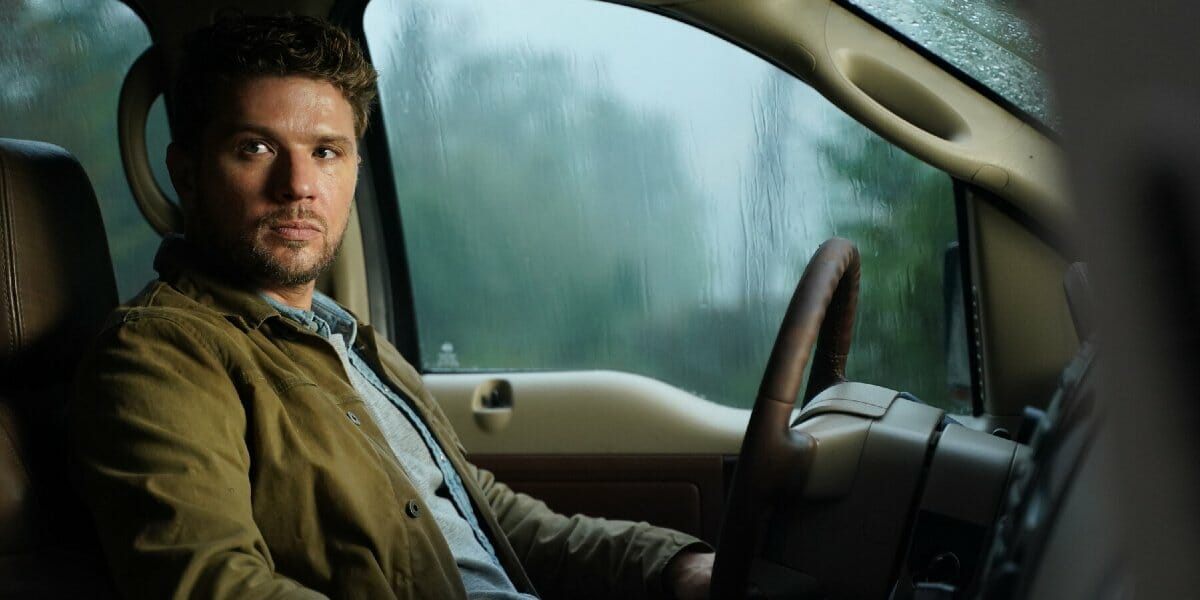 Season 1 of Big Sky is available to stream on Disney+ Hotstar, Hulu, and Amazon Prime Video. You can also purchase the episodes on YouTube and Apple TV+. Sadly, the popular crime drama thriller series Big Sky is unavailable to stream for Netflix audiences.
Expected Plotline
Big Sky Season 1 showcased Jenny Hoyt joining hands with Cassie Dewell and continuing the search for the truck driver, who was the man behind the kidnapping of two sisters in Montana. As Big Sky Season 2 starts with the truck driver of Montana still missing, Jenny decides to rejoin the country's sheriff while she encounters another massive case of stolen drugs and money.
Big Sky Season 2 Release Date
Season 1 of Big Sky was released on November 17, 2020. The second season was released on September 30, 2021, on ABC. However, They did not release the second half of season 2 . Speculations are that the new episodes will be released from Thursday, February 24 at 10:00 p.m. ET on ABC. So, fans, take a deep breath. Your wait is finally going to be over.
The first season of Big Sky has 16 episodes, which are available for binge-watching on Hulu and abc.com. You can also stream the first season by purchasing on YouTube, Amazon, and AppleTV+. At the same time, the second season has eight episodes as of now. You can re-watch all the episodes as it won't take long, and you don't want to miss out on minute details to get all the clues.
Elwood Reid is the showrunner for Season 2. Reid earlier served as an executive producer for the first season. He has taken the showrunner duties from the series creator, David E. Kelley. However, Kelley will be part of the team as an executive producer.
Cast members of Big Sky Season 2
The cast members of Big Sky Season 2 are largely the same. Kylie Bunbury came back as Cassie Dewell and Katheryn Winnick as Jenny Hoyt and Brian Geraghty as Ronald Pergman. However, many new cast members joined the show. Unfortunately, audiences who loved season 1 for its amazing cast might not connect to the new characters. Some of the cast members are as follows:
Travis Stone as Logan Marshall-Green, Romy Rosemont as Agatha, David Meunier as Dietrich, Michael Malarkey as Deputy Harvey, Smiley as Michael Tomsu, Janina Gavankar as Ren, Madelyn Kientz as Max.

T.V. Carpio as Rachel, Arturo Del Puerto as T-Lock, Troy Leigh-Anne Johnson as Harper, Ryan De Quintal as Creary, Lola Skye Reid as Madison, and Jamie-Lynn Sigler Tonya, and Jinder Mahal as Dhruv.
Where To Watch Big Sky Season 2
ABC will have the release of The second half of Big Sky Season 2.
Final Words On Big Sky
While fans are delighted to hear that their favorite crime drama series detectives are back yet again to solve some of the most unexpected mysteries, the chemistry portrayed by the two main leads in the show, Cassie and Jenny, is something that pulls us back after every episode. The flashbacks Cassie gets with her husband adds an emotional element to this series. This makes the show all the way more interesting.
The trailer of the new episodes features Cassie and Jenny attending the funeral of Joseph Dewell. It was an emotional moment for Cassie as she couldn't process her father's death. Jenny helps Cassie figure out his killer, and we can't wait to experience a revenge story focused on women.
It is crucial to present women-centric series like Big Sky to show the younger generation that women can do everything. When they are adamant about taking revenge, you will get a hard time.