All set to release on July 8, 2022, Black Panther: Wakanda Forever shoot is on floors as actors Danai Gurira and Letitia Wright were spotted in the Massachusetts Institute of Technology campus in Boston adorning their costumes. While Guria, who plays the character of the royal Okoye, the head of the Dora Milaje, who are the personal bodyguards to the Wakanda's royals, was spotted in her bright red bodysuit, sported by a black blazer, while Letitia, who plays the character of Shuri, Tchalla's sister, was seen in a purple suit.
Both the actors were seen using the Kimoyo beads, a form of communication technology used in Wakanda, made from Vibranium. With Chadwick Boseman's death last year, who played the Wakanda King and Black Panther character, the actors will try to honor their former co-star through the film as the film releases next year.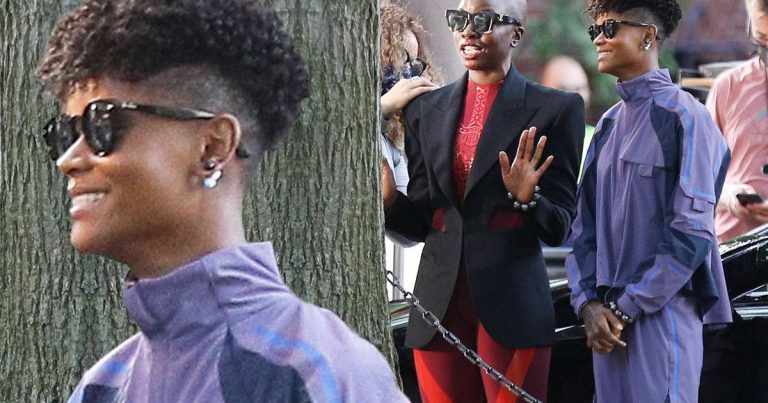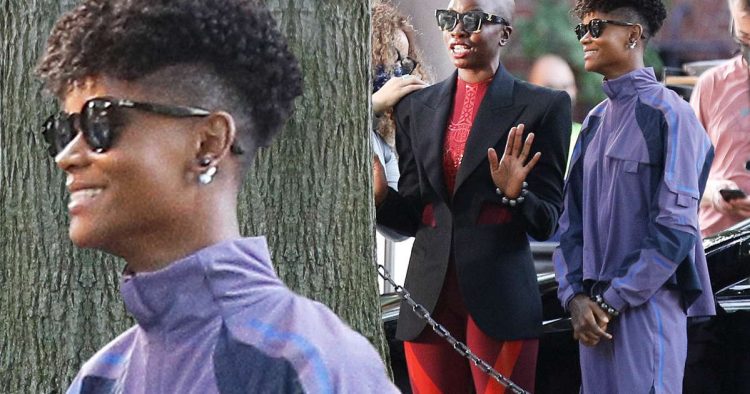 With the script of the Black Panther sequel undergoing many changes, Angela Bassett went on to say how the script has had five incarnations till the final script was given clearance. Angela, who plays the role of Queen Ramonda in an interview, admitted that due to the sudden demise of Chadwick last year from prolonged sickness, several changes were to be done in the film.
And with the "king" gone forever, Angela assured how makers, Ryan Coogler and Joe Robert Cole, who happen to be skilled in their craft, have found a way to honor not only their "king" Chadwick's legacy but also a way into the Wakandan world.
Gurira and Wright don the capes while practicing for scenes amidst strict Covid-19 safety protocols with masks on. Kevin Feige, who is also known as Marvel Boss, admitted in a recent interview that post-Boseman's demise, it was very difficult and very emotional for the cast and crew of Black Panther: Wakanda Forever to return to shoot, However, the entire team was excited and determined to give it their all and "make Chad proud".
It will be interesting to see what the makers have in store for the audience and the huge fan base that the Marvel Franchise has. While the fans worldwide are waiting to know if there is someone else roped in to carry forward the legacy of Black Panther that Chadwick left behind or there is an entirely different plotline planned out.
However, amidst all these speculations, one thing that has brought about a positive hope is that the actors are back for the shoot and with Gurira and Letitia, one of the main characters of the Black Panther series, all geared up for the sequences. The photos went viral within a short period as the actors were seen on the MIT campus, chitchatting with the crew members before proceeding for practice and shoot.