Bonus Family is the Swedish show that Calle Marthin has collaboratively created, Moa Herngren, Felix Herngren and Clara Herngren. Also known as Bonusfamilijen in Swedish, the comedy-drama series revolves around the complexities associated with the blended families in today's time. The show got initially aired in 2017 and has recently come out with its fourth season.
The show first premieres on STV in sedan and then for global viewers on Netflix. As the fourth season is released in its entirety on Netflix on December 14, 2021, let's have a look at what our critics have to say about this comedy series.
What do Critics have to Say After Watching Season 4 of Bonus Family?
Bonus Family is a light-hearted comedy that managed to do its job even this time around- for entertaining us throughout its fourth season. The plot manages to tickle your funny bones by carefully blending the chaos, darkness, humor and complexity. The actor that did manage to impress this time around is Fredrik Hallgren in his portrayal of Martin. The tale beautifully manages to continue how the blended families can have issues of their own, which otherwise wouldn't exist normally.
The actors have done a good deal of justice in essaying the characters perfectly, making the audience resonate with them throughout. Due to the increase in divorce and re-marrying cases in Northern Europe, the issue of a hybrid family is increasing with time. It becomes important to highlight the situations that occur under a roof. Thus, the show aptly comically does the needful.
What is Bonus Family All About?
The story of the Swedish drama series focuses on a young couple in their 30s named Patrick (essayed by Erik Johansson) and Lisa (essayed by Vera Vitali), who happens to be divorced previously. Lisa shares a teenage daughter and a young son with her ex-husband Martin (essayed by Fredrik Hallgren), while Patrick has a son with his former partner Katja (essayed by Petra Mede).
The series highlights the complexities of the blended family as children adapt to settle in their new home while Lisa and Patrick try to keep their bond close. But when they settle under a roof, chaos begins to occur as they try to figure out the family dynamics. And then their exes also have major roles to play in their lives.
Is it Worth Watching?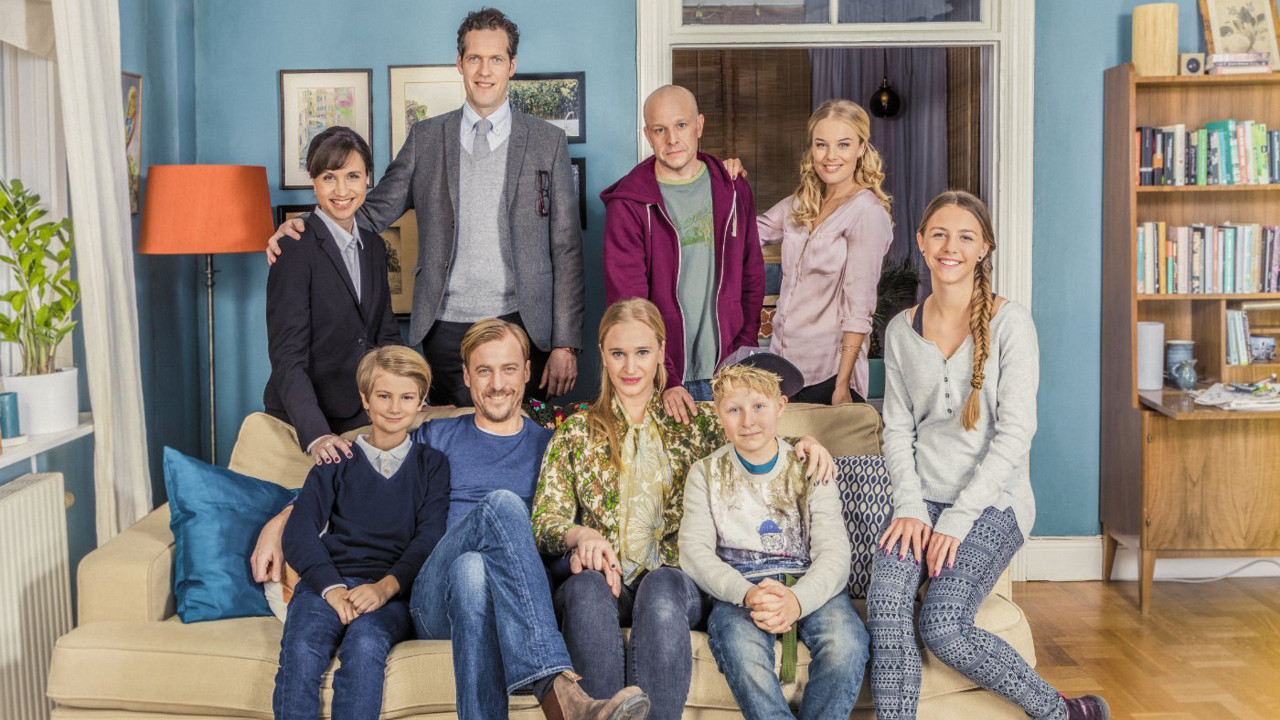 The show is filled with humor and gives us a good insight into what it really takes to begin a new family after separating from the previous one in the modern setup. The characters have thoroughly been appreciated, and thus, it is a must-watch for everyone atleast one time. So yes, we give this one a thumbs up from our side.
Is there a Sequence to Season 4 of Bonus Family? 
Owing to the many unanswered questions left in season 4's finale, there are high chances that season 5 of the show might get created. Previously as well, the creators surprisingly came out with the fourth installment, initially denying about the same. Thus, the fan following of the show is immense, so the new season will likely be made.
If everything goes well, then we might be able to watch the subsequent season towards the starting of 2023 at the least. Till then, let's wait patiently and enjoy the previous seasons if you haven't already.