Caitlyn Jenner, having failed in her attempts to govern California, is now backlashing Governor Gavin Newsom. Moreover, she stated that voters do not recall the Governor from the office. About 46 candidates stood for California elections, out of which 24 were Republicans. However, Jenner received only one percent of the total votes.
California Elections
About two-thirds of the total ballots cast on Tuesday voted against recalling Governor Gavin Newsom. However, Newsom is a Democrat and a supporter of the LGBTQ community people. Besides that, there was a question on the ballot stating who should succeed Newsom if he is removed from his position. As mentioned above, there were 46 candidates for the Governor's position. Out of these 46, 24 were Republicans, including Caitlyn Jenner.
Caitlyn Jenner Criticizing Newsom
Enraged by her failure, Caitlyn Jenner spoke about Governor Gavin Newsom on Tuesday. She stated that he did not campaign even one of his successes because he isn't having any. Moreover, it is unbelievable that so many people voted for him to remain in office. This is a matter of utter shame, Jenner stated. Besides that, she said that people deserve the type of government they are getting from Newsom.
Why is Governor Gavin Newsom Famous?
Speaking about the popularity of Governor Gavin Newsom, he is one of California's favorite. He has very well managed the pandemic situation in the stage and implemented strict measures to control the virus. Besides that, natives also like his liberty towards the LGBTQ community.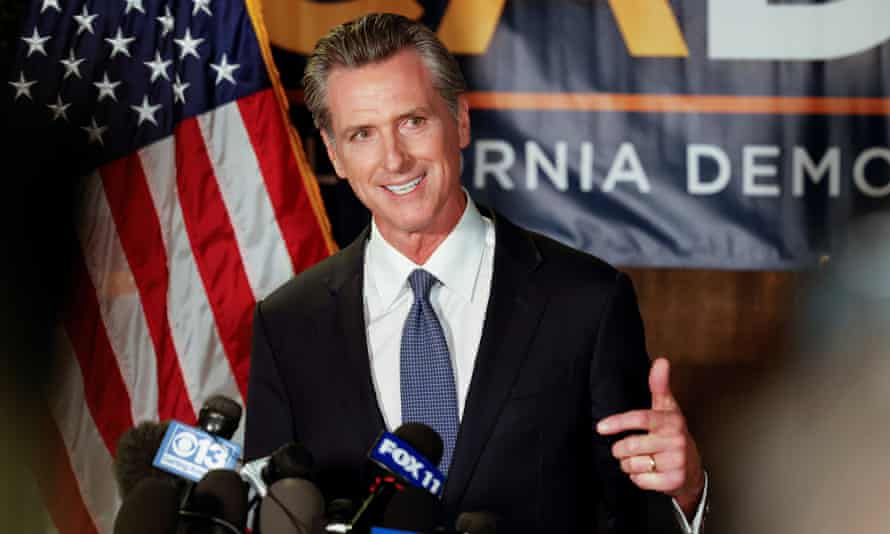 He has supported them everywhere, taken a stand for them, and helped them get their rights back. On the other hand, Caitlyn Jenner is received immense criticism at the Conservative Political Action Conference for her comments on transgender people. She stated that transgender girls should not participate in girls' sports.