Fans will be excited to know that the action-drama Chicago Fire has been renewed for its eleventh season. Season 10 of Chicago Fire recently released its eighth episode on November 10, 2021. With Dick Wolf serving as the executive producer, the high-performing NBC drama has already been renewed for another season.
NBC Entertainment chairman Paul Telegdy remarks that Dick Wolf has proved that his shows are well-loved by the audience every time. Hence, with an epic partnership with Wolf, it is certain the series has a certain future to work its way through.
Will There Be Season 11 For Chicago Fire?
It is officially confirmed that Chicago Fire will make a comeback with its eleventh season. Back on February 27, 2020, during the press reveal, Chicago Fire was already sealed for renewal through three seasons. Hence, the future of the series was confirmed till season 11.
With another round of fresh episodes, season 11 will drop on the original network, NBC. It was greenlit before season 9 was dropped, and simultaneously the series was renewed for seasons 9, 10, and 11.
When Will Season 11 of Chicago Fire be Released?
Considering its pattern of release, Chicago Fire is expected to drop in the mid of 2022. An official release date for the series is yet to come through. NBC and Chicago Fire's team is yet to confirm the final release for the series. Season 10 of Chicago Fire released its first episode on September 22, 2021, and has released eight episodes altogether, the last of which was released on November 10.
New episodes premiered on Wednesdays each week, at 9 pm ET/PT. The next episode in line, Winterfest, will release on December 8, 2021. It is speculated that the new season will follow a similar trend and drop in September next year.
Further Details About Season 11
For the coming season, it is confirmed that Captain Matthew Casey will not be returning to the series. Jesse Spencer plays the role, and he remarked that it is hard for him to bid goodbye to the show, which wrapped the year ten years for him. He has made up his decision to leave Firehouse 51.
Other main cast members are expected to join back as the crew for this ongoing procedural drama series. The Chicago franchise of Dick Wolf, which includes Chicago P.D. and Chicago Med besides Chicago Fire, has also been renewed simultaneously for its further installments.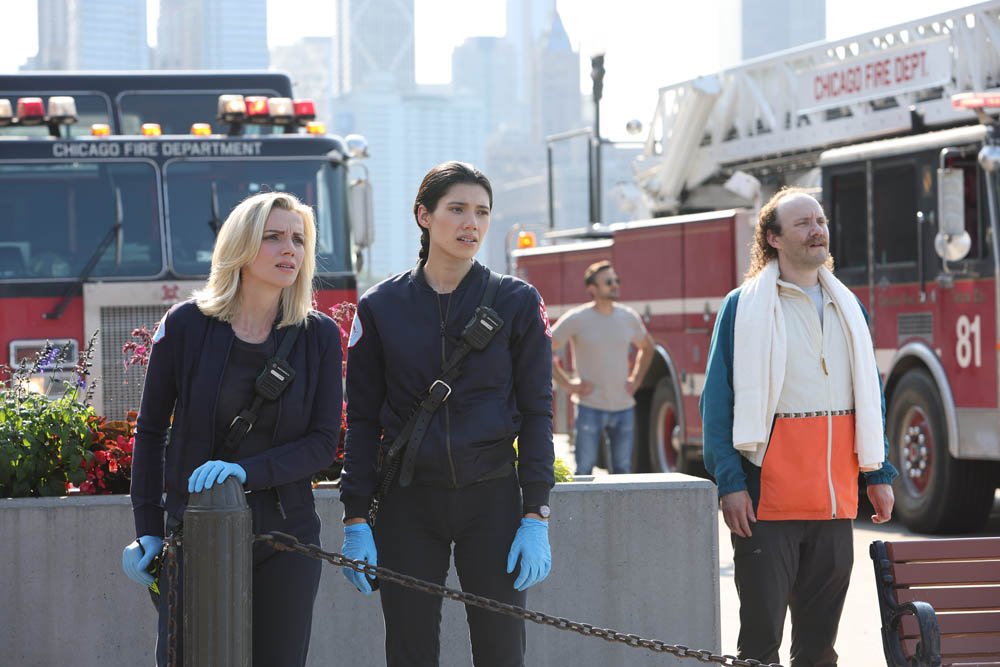 What Happens In The Recent Episode Of Chicago Fire?
The eighth episode of Chicago Fire season 10, titled "What Happened at Whiskey Point?" was dropped on November 10, 2021. It was the 203rd episode for the series to date. It was directed by Stephen Cragg and featured a script by Andrea Newman and Michael Gilvary.
In the recent episode, Boden probes into the past of Pelham after he is considered permanent to Firehouse 51. Ritter and Brett are encouraged by Violet to bring about the confession of her feeling for Gallo.
Pelham and Gallo continue with their feud.  The recent episode also features a flash between Herrmann and Severide for office space. The entire episode focused more intently on Pelham and how the rest of the 51 teams considers him. The episode dropped on the TV channel NBC. Fans can watch the fresh episodes live on FuboTV or tune in online to watch it on the NBC application or website.
Chicago Fire has already been renewed for season 11, which is scheduled to premiere in Fall 2022.