Born on December 18, 1980, Christina Aguilera is an award-winning Actress, Producer, and Singer. She was born to an instrumentalist mother who used to play violin and piano. From her mother, she inherited the love and devotion for music. Christina was known as the 'big voice' girl around her neighbor because of her lovely voice. But, on the other hand, her father was an army man.
New Year Post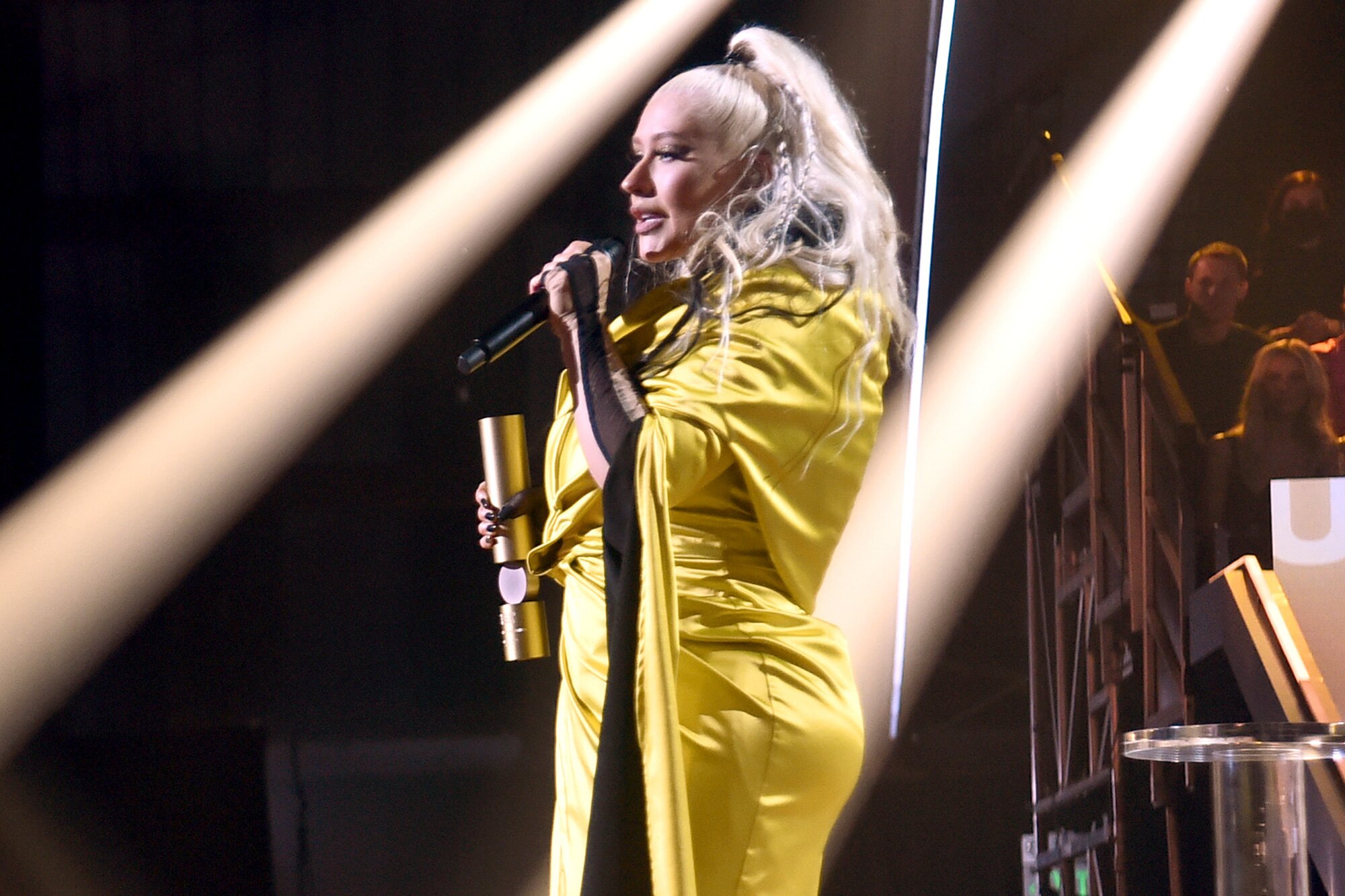 A little before ushering in the New Year, the "Reflection" singer expressed personal views on the previous year in an Instagram post. The 41 years old took to her Instagram while looking back at the year 2021. She shared a video in her post and captioned it as –
"What an incredible year it's been – Thank you 2021 ✨
This has been a year full of love, excitement & new adventures. I feel so grateful to be able to share the many sides of myself with you all. From returning to Latin music…to reimagining my catalog with the LA Phil…to being honored with the Music Icon Award…this has been a year FULL of celebration!
Thank you to my family, my friends, my team & the #Fighters for being by my side & supporting me through it all. This year has brought so many inspiring collaborators into my life & incredible opportunities my way, and I am SO ready for what's next.
2022… Here we go! ❤️
The clip that she shared on Instagram contained wonderful familial memories with her fiancé, Matthew Rutler, and their daughter, along with the clips from her show-stopping Latin GRAMMY Awards appearance, her participation at the People's Choice Awards this year, and behind the scenes from the studio. The caption she gave to the video managed to bring things together.
Christina Aguilera & Family
As mentioned earlier, Christina was born to Xavier Aguilera and Shelly Moraine in New York on December 18, 1980. Her early childhood was quite emotional, and her father is claimed to abuse her and her mother physically and mentally. So, her mother decided to leave her father when she was only six.
At that delicate age when she couldn't even understand the meaning of divorce, her fate was bound to show her some brutalities. After her parents separated, she and her mother relocated to Pennysylvania to her maternal grandmother. Christina even has two siblings, Michael Kearns (brother) and Rachel Aguilera (sister).
However, life happened, and little Aguilera learned to deal with it. She was married to Jordan Bratman, but they couldn't keep that marriage for so long and finally got separated. From her ex-husband, she has a child whose name is Max Bratman. Currently, Christina is in a relationship with Matthew Rutler; they even have a girl child named Summer Rain Rutler.
List of Discography & Filmography
Christina has been seen in so many discographies and filmographies. The list includes names like:
Christina Aguilera (Discography – 1999)

Mi Reflejo (Discography – 2000)

My Kind of Christmas (Discography – 2000)

Stripped (Discography – 2002)

Back to Basics (Discography – 2006)

Bionic (Discography – 2010)

Burlesque (Filmography – 2010)

Lotus (Discography – 2012)

The Emoji Movie (Filmography – 2017)

Liberation (Discography – 2018)

Zoe (Filmography – 2018)