American dark comedy TV Show "Dead to Me" is all in the news for its paused Season 3. Created by Liz Feldman, the show first came out on May 3, 2019, on Netflix. With Feldman, Will Ferrell, Adam McKay, and Jessica Elbaum as executive producers, the series features actors Christina Applegate and Linda Cardellini in the lead.
The show is about two grieving women who get along well and become friends while undergoing therapy sessions. When the first season was released, a lot of appreciation was received. In June, the same year, Netflix announced another season for the show that came out in May 2020.
About the Show
Being one of the most popular Netflix series for dark comedy, Dead to Me gained a huge viewership of over 30 million worldwide. The series focuses on two friends Jen and Judy, and how their bond grows deeper and stronger with time. Jen had lost her spouse in a car crash sometime back. At present, she's working as a real estate agent in California. However, she's still trying to get better and cope mentally through therapy and other ways.
Jen then meets Judy in her therapy. Judy is another person at a loss. She is grieving the loss of her fiancé, who died due to a cardiac arrest. But the plot becomes all topsyturvy when it turns out that Judy was the hit-and-run driver.
Return of Dead To Me Season 3
News confirms that Dead to Me is coming back with its third seasonal installment. Season 3 will be the last and final season of the show. Christina Applegate and Linda Cardellini continue to be seen as Jen Harding and Judy Hale. The Californian actors have accumulated wild and honest reviews from both fans and critics for their spectacular performance in the series. Their on-screen chemistry and amusing connection only add cherries to the cake.
Through and out with the countless hurdles due to the COVID-19 pandemic, the show began filming the final season in the month of May this year. It reached its target to complete the shooting by August 2, 2021, but sadly, fans still had to bear postponement, once again due to the corona widespread.
Why did Netflix Pause "Dead to Me Season 3"?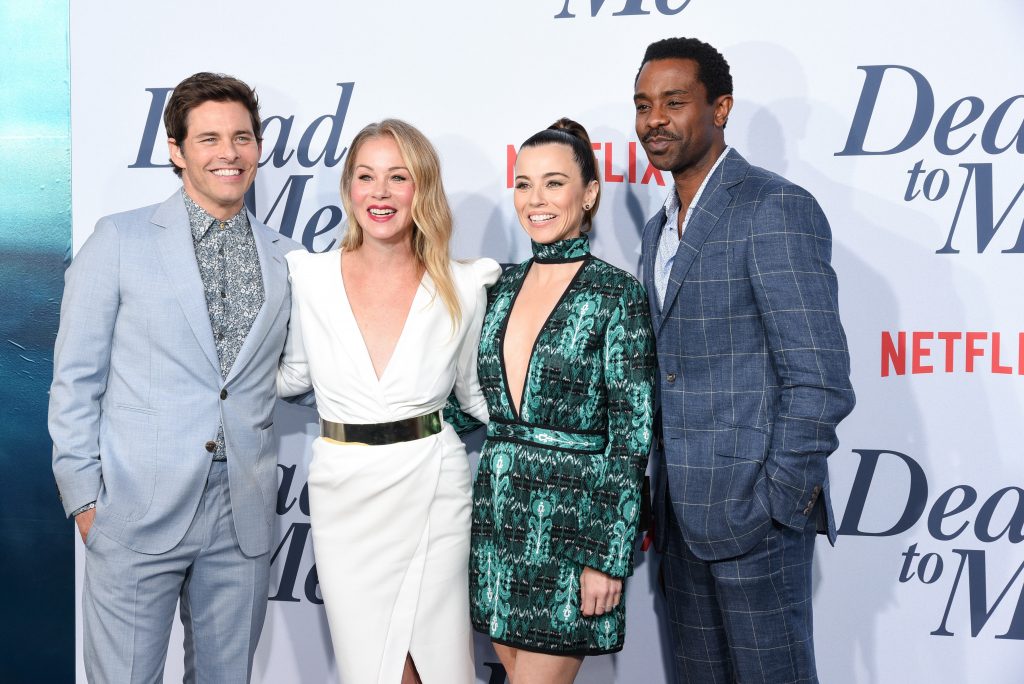 Netflix paused the production for season 3 because of the health issues of the lead actor in the cast. It was revealed that actress Christina Applegate had multiple sclerosis (MS). In the second week of August, the actress herself made a public declaration as to her health condition.
What to Expect from Dead to Me Season 3?
As we know now already, Dead to Me Season 3 will be the final season of the series. So fans will get to witness all the loose ends from the previous season finally getting tied up. Viewers are under an assumption that they might get to see a romance between Jen and Steve's twin brother. The second season showed Jen's fresh love story with Steve's twin brother. Although, there is no such news from the makers yet.